Marcus Sheridan: 'Virtual Sales Can Work in Any Industry'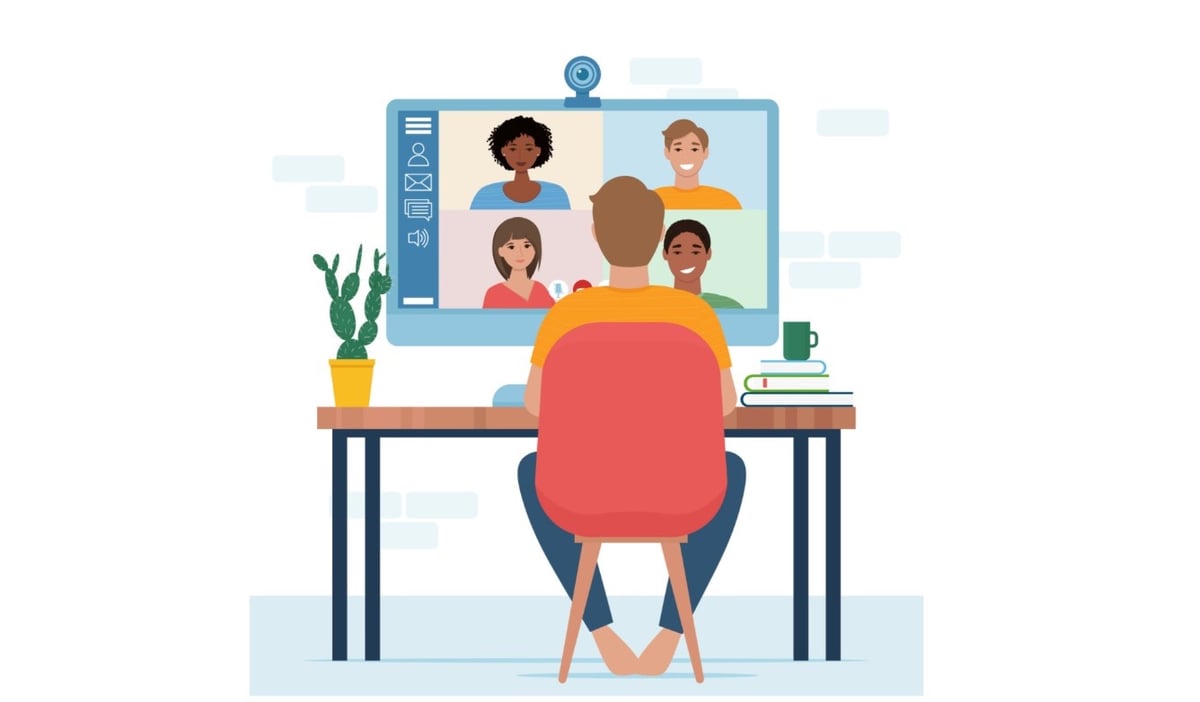 Marcus Sheridan wants to clear something up: it's not virtual sales or face-to-face sales. Virtual selling is face-to-face selling.
Sure, your sales team would benefit from training on best practices and technology, but they need not be wary of jumping into selling online — no matter your industry, service or product, or sales process.
With promising COVID treatments on the horizon, it seems as though the pandemic will eventually subside, but its effect on selling will not go away. There are too many benefits to virtual sales to imagine that companies will abandon the practice once we can again meet in person and shake hands.
Companies that don't think virtual selling can work in their industry should consider this: what's being sold online today that people 20 years ago would have never guessed?
Furniture? Check.
Clothes? Check.
Shoes, cars, and houses? You bet.
These are all available online now, and were being sold that way even before the pandemic. So, can anything be sold online? How is virtual selling changing industries far and wide?
In this candid talk, Marcus explains what he's seeing from the businesses he meets with regularly.
Adapting to survive
John: How has the pandemic caused businesses to get creative with sales?
Marcus: One thing that we've seen has been a massive number of businesses that are accepting the reality of virtual selling. They are talking about it very openly on their website and they are offering virtual meetings with prospects — and these are things they'd never really done before. This is across the board in many, many industries.
Admittedly, we're seeing it less in B2B than we're seeing it in B2C, which is unfortunate. But generally, we're seeing broad adoption.
Take, for example, the boating industry, which is both B2B and B2C, with manufacturers and dealers. For years, the boating industry had not done live virtual tours of boats.
Now all of a sudden we're seeing it as almost a standard. And it became a standard very quickly. So, what didn't exist before is now extremely common in the industry.
John: How is the boating industry doing this?
Marcus: What's happening is manufacturers are giving live virtual tours. They recognize there's an end-user, and they want to show their product to that end-user. In the past, they've done factory tours for potential boat buyers who could come to the actual factory to see a boat being made.
Now they're doing virtual tours with these potential customers. We're seeing many more boating companies creating virtual experiences for customers, and they're still getting the right clientele. You didn't see anybody doing that before.
The reluctance of B2B sales teams to go virtual
John: Why do you think B2B businesses are more resistant to embrace virtual sales?
Marcus: This is actually a hard thing for me to define because it literally doesn't make any sense. Some potential reasons are that B2C is viewed as a pretty cut and dry sale, while B2B is seen as more complicated. With B2B there could be more decision makers involved, and what's being sold is often a service that might be pretty complex.
But even so, these aren't really strong enough justifications to avoid virtual sales, which doesn't present any real roadblocks that aren't already present in any sale.
We're working with one client that's a well-known national brand. What they had been doing in the past was using this "technology center" they had that was a converted tractor trailer. They would bring this to retailers and park it outside. There was a big wow factor for the retailers because inside was all sorts of interactive equipment showing the innovation of their product.
Now they can't do that anymore.
Instead, they're using the same equipment to do a hybrid interactive sales experience. Rather than just making a series of videos, now you have a group of decision-makers sitting in a boardroom. They are watching and interacting with someone in the technology center. That sales rep can still demonstrate each element inside. It feels very much like a performance.
It's not the exact same experience, but it's engaging, it's fun, and it's entertaining.
John: That seems key. It's not about offering the same experience virtually, but it's about offering a near-equivalent valuable experience.
Marcus: That's what people have to recognize. It's not going to be the same experience.
There are inherent pros and cons, of course — but you can deliver incredible value for your customers in a virtual sales process. I've had a lot of B2B companies tell me that they have easier conversation starters when they started meeting with people virtually.
The reason for that is because as soon as you see somebody's home office, you start to have visual cues about that person that you wouldn't have if you were meeting with them at their business location.
Virtual sales can deliver more value
John: What are other ways you can deliver more value virtually?
Marcus: The biggest values are frequency and speed. You can get back to a prospect much more quickly and you can have more touch points with virtual selling. These are huge values to both the seller and the customer.
Although we call it "virtual sales," I don't think you should think of it as different from regular face-to-face sales.
It's one of the things that we've had to teach companies. When they start to really talk about virtual selling as an organization, we remind them that virtual selling is just face-to-face over video. With that mindset, you can approach it as something more familiar, but which requires some new tools and processes.
John: For a lot of B2B businesses, some of that traditional face-to-face selling happens at events like trade shows and conferences. Is there a virtual event equivalent for sales?
Marcus: Yes. More and more virtual event platforms are offering robust networking functions. I think we'll see this continue to evolve and develop.
Right now, there are so many people out there attending virtual events. Especially the good ones.
For companies planning virtual events, remember that you need to deliver value to your attendees and sponsors. An event is different than a webinar. You're talking about multiple presenters, a robust platform, and the chance for networking. For events that are at this level, there are interactions that can definitely turn into sales.
Virtual sales is impossible for only a small sliver of industries
John: What industries do you think are most challenged by the move to virtual selling?
Marcus: There are challenges to selling anything virtually, but think about what's already being sold that way. Even things that are very tactile like clothes and furniture. People buy those online. Other things that are experiential like cars and hot tubs. People buy those online, too.
As I often remark, we're selling pools online. So, I think most products and services have the possibility of being sold online.
At the same time, I know that there are certain industries that you can't do virtually. You can't virtually do food service. You can't virtually do car repairs.
Beyond those, where a service requires a hands-on connection, I can't think of an industry where it can't work.
Catching the wave, embracing the vision
John: So, how do companies move forward and embrace virtual sales?
Marcus: The key is to see opportunities, not limitations. Remember, nearly everything can be sold virtually. If you acknowledge that what you sell can be sold virtually, you can start learning how to do it: to provide your team with the training they need to succeed in a virtual-first world.
Because, let's be honest, virtual sales aren't going anywhere — even after the pandemic passes.
Free Assessment:
How does your sales & marketing measure up?
Take this free, 5-minute assessment and learn what you can start doing today to boost traffic, leads, and sales.