25 Essential Questions for Understanding Your Ideal Customer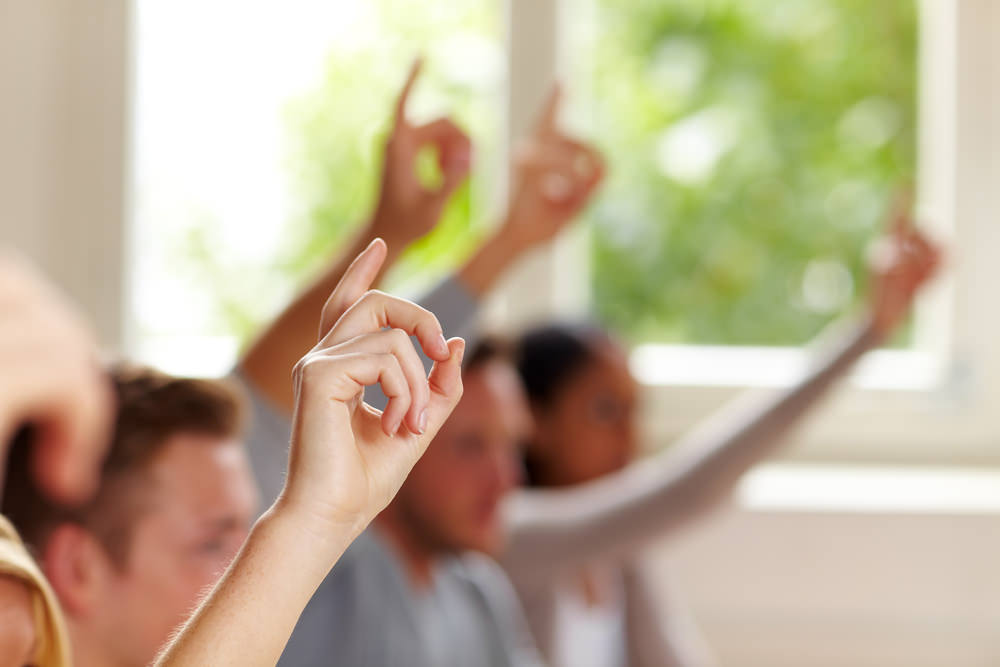 Have you heard the acronym ICP before? Do you know what it stands for, or did you have to Google it real quick? It's ok. Be honest :)
In the marketing world, ICP stands for your Ideal customer profile (also referred to as the ideal buyer profile).
In layman's terms — it's the perfect person or company you want to sell to, over and over again. Why? Because those customers are the most profitable, replicable, or efficient in terms of delivery.
Blogging works better when you write about topics your buyers care about.
For any number of reasons, your ICP is what your inbound marketing efforts should strive to acquire. They are also the customers you want to delight and retain within your current book of business.
Knowing who your ICP is can help you set direction as a company and for your team.
If sales isn't sure whether or not a prospect is the right fit, if you're considering reworking your website content to attract the right buyer, or you're looking to improve your customer experience, you can refer back to your ICP to help guide those decisions.
So how do you define your organization's ICP? You can start by asking questions that will help you paint the picture of who this is and how you can best serve them in your customer journey.
Questions to ask along the way
You may decide to tackle these in a different order, depending on how you want to set strategic focus for your organization. For example, are you selecting an ICP based on a profitability analysis? Or, are you more focused on creating a great working experience for your employees and customers?
Questions to your service delivery team
Talking to people on the frontline of your services is critical.
Why? Because they work with your customers or clients on a daily basis and can help you better understand the actual journey of your best customers after the point of sale (aka when you need to actually deliver on the value promised).
This information is invaluable to the organization as you consider what the customer journey truly looks and feels like. Looking at it, you may decide to revise your value proposition or highlight specific products and services that consistently lead to successful outcomes.
Maybe you can identify certain behaviors or patterns that you can share with future prospecting — not only to better vet the right fit for your organization, but also to help them understand what they can expect after their purchase.
To understand exactly what makes your ICP an ideal fit, ask your service delivery team members:
1. What do our best/most successful customers look like? This could include: business size, annual revenue, industry, lifecycle stage, etc.
2. How long does it take them to reach a milestone of success?
3. How long do they typically work with us or how many repeat purchases do they typically make?
4. What products or services do they purchase throughout their lifecycle with us?
5. Who do we typically work with on the day-to-day? Is that the core decision maker?
Questions to ask your sales team
Once you have a good idea of who the most successful customers are once they start working with or buying from your organization, go back to the sales team and determine ways to easily identify these individuals or businesses early in the sales process.
What do your best customers have in common during the sales process? Does their buyer journey look similar? If not, what other common denominators can you identify that would help better refine the sales process?
Answering the following questions with the people interfacing with your prospects everyday can help you refine the sales process and create the right content to ensure the sales team has everything they need to have more meaningful, efficient and transparent conversations.
When you know that you're looking for, you can assist the prospect by educating them on your products and services, and helping them identify if they're the right fit. This will ultimately lead to acquiring more of your ICP to your book of business.
Ask questions like:
6. How did these buyers initially come to us? Were they organic leads through the site or did we prospect them through our own efforts?
7. What are the key goals or objectives they're looking to fulfill through working with your company?
8. What were the common concerns, questions and objections these buyers expressed during the sales process?
9. What was the first purchase they made or initial investment?
10. What is the average lifetime value of an ICP?
11. How long did it take to close the sale?
12. How many repeat purchases have they made?
13. Who is involved in the sales process? Is that the core decision maker?
Questions to ask your (best) existing customers.
Who better to ask about your ideal prospects than the people themselves?
If you already identified a group of customers from your book of business that you'd peg as the "ideal customer," sit down and ask them about their experience. You should have been able to make a short list during your conversation with your frontline employees.
14. Why did they initially choose to do business with your company?
15. What keeps them a customer or a repeat buyer?
16. What did they like and dislike about the sales process?
17. What would they change about doing business with you?
18. Who would they recommend you do business with?
19. Would they be willing to give you referral to other buyers like them?
Take time to listen to your existing ICPs and truly understand what it is that motivated them to become customers in the first place and what keeps them coming back. Painting that picture will help you replicate that experience time and time again.
Assess the profitability of working with different types of customers
Defining your ICP must also make good business sense.
While you or your employees may enjoy working with a particular type of customer, if they cost you more to service than you're netting in profits, then they aren't good for the health of the organization.
Your ICP should be a good mix of cultural fit for the company (create a great experience for customer and staff) and high profitability (to ensure you can stay in business).
You can identify them by asking questions like:
20. Which customers are the most profitable for my business and why?
21. Are there ways to increase efficiencies and profitability on other accounts?
22. What is the current makeup of my client or customer base? How many true ICPs are we already working with?
If you look at this analysis in black and white, you may be surprised at what you'll find. This could lead to the organization's leadership deciding to pivot away from certain types of customers that cost too much to service or you may find that your team already works with a high concentration of ICPs and is on the right track to maintaining profitability.
Either way, assessing your current book of business will enable you to put together a realistic view of where you are current and where you want to go as a sales organization.
Determine how you want to grow as a business to support your ICPs
Anyone in product, service delivery, or sales may tell you who they think the ICP is, but it needs to align with where you're growing as a business. This understanding from the top down will ensure you bring on the right customers, keep the right customers, and celebrate the heroes within the organization. In other words, it'll help your organization achieve what it wants to.
Without this alignment, your internal teams may run into constant tensions questioning who it is they should be working with, what work they should be prioritizing, and how to set accurate goals or metrics of success.
Ultimately, this will affect the profitability of your business and the happiness of your customers and team.
23. Which of your products or services do they most frequently purchase?
24. Which of your products or services are they not utilizing? Does it make sense to sunset those products or is there an opportunity to better position those products to these customers?
25. Are there gaps in your current solutions that need to be addressed to support your ICPs?
Everyone in your organization should be able to define your ICP
Once you have a solid idea of what your ICP looks like and how you define them, it's imperative you share this information with your entire company.
This could be accomplished through an all-hands style meeting, delivered individually from department/management leads, or posted to an internal network, but no matter how you decide to inform the team, it needs to be clear and documented.
Your findings should be easily accessible for the team to refer back to whenever needed to make decisions and set direction as an organization.
Everyone on your team should be able to define who it is you want to work with (aka your ICP), and more importantly, identify when someone isn't a fit.
This will make it easier to be selective in the sales process, will make for better relationships with your existing customers, and inspire your team from top to bottom to make better decisions for the business.
These 25 questions could lead to more innovative products or services to meet the needs of your ICPs, better investments in staffing or technology, evolving processes to support an exceptional customer experience, and so much more!
Published on March 4, 2021