When is the best time to answer a prospect's or potential customer's question?
Trick question. The answer is: whenever they are asking it.
So, not only should your website answer questions for your sales staff during the sales process, but by answering the right questions, you can find yourself in front of prospects the second they are searching for their question.
How do we make sure we show up right at the perfect time?
We have to ensure that we are providing the experience and information that search engines look for when surfacing websites to the top of their rankings. Luckily, search engines have a very singular goal: provide as much value to users as possible.
Sound familiar? It should! We just finished talking about how that should be the primary goal of your website.
So, while Google's algorithm will change constantly, their goal will always be to direct users to websites that provide them the most value. As long as your primary focus is doing just that, Google will always find a way to reward you.
How to Do It
If you start by answering all the key questions your prospects and customers ask, you'll be well on your way to producing great content that will be found by search engines. If you focus first on providing content that provides real value (and isn't just fluff) for the people reading it, search engines will find a way to reward you. Only once you've first done that, do all the technical details matter.
That being said, if you are creating valuable content and you don't have some of the technical foundation in order, you may be coming up short of your potential. And nobody wants that!
Content
The way you organize your content, and how you signal to Google that you are the best resource for a subject can help drive increased traffic for your website.
The first, and most well known, way you can increase the number of visitors coming to your website through search is by using keywords or key phrases that match what searchers are looking for. Keyword research has been around for quite a long time, but recently the methods for conducting that research and the structure of your subsequent strategy have changed drastically.
Google has shifted their algorithm to reward expertise on a topic area. To help you understand how google determines if a website has this expertise, let's look at how you might evaluate if a person is an expert.
When we are evaluating if a person is an expert in a specific subject area, we'd look at two things. We would look at both the breadth and depth of their knowledge on a subject. Breadth of knowledge would indicate that they know a lot about the subject from a general sense, and have a strong understanding of all of the factors that are sub-topics of that main general area.
To display true expertise, they would also have to have depth of knowledge on key subtopics within the area. They should be able to get down to the nitty gritty details of at least a few, if not all of the subtopics within the subject area for us to truly consider them an expert.
Sound right?
Well, Google looks at websites the same way. The algorithm is now rewarding websites for demonstrating strong knowledge on a topic area combined with clear depth of knowledge on the subtopics within that subject area.
This is why the keywords you use on your website, and just as importantly, the structure of how you use those keywords within the pages of your website should work.
We've got an extensive resource that walks through just how to do this if you are so inclined, but we'll dive into the TL;DR version here.
Your website should be structured by topic area, or pillars and your keywords should be grouped by topic area. The pillar page that targets the high level topic should link off to pages (typically blogs) that target subtopic area keywords and vice versa. Ultimately this should create hubs of content in your pillars with spokes to the subtopics.
Selecting the right keywords, and then structuring the pages of your website in this way, will go a long way in driving additional results from your traffic.
Please, please, don't take this to mean that you don't have to meet the foundational requirements of providing value with your content. Creating content for and building out this structure on your website will only provide results if that content:
Answers questions your prospects have;
Provides value;
Is completely honest; and
Tackles the tough subjects (like pricing) that others are afraid to.
Technical SEO
Alright, now for the fun nerdy stuff! (I say this as a proud, card carrying nerd.)
In service of trying to connect users to the most useful content, the great and powerful Google looks at some key metrics that indicate positive user experience when it is deciding who to place at the top of the rankings.
User Engagement
User engagement levels are key indicators that visitors are finding the content of a website useful and having a positive experience. There are two key user engagement metrics that will very positively affect Google's opinion of your website:
Page Depth: This metric is count of the number of pages a user will visit on your website in a single session. The more pages a user visits in a session, the more interested they must be in the content you have to offer, right? Google thinks so, too! You want to strive for a minimum of 3 for this metric, but the higher you go the better it is.
Session Length: This metric is a measure of the amount of time a user will spend actively on your website in a single session — the key here being active, so leaving your website up in a separate tab and walking away doesn't count. Again, the longer someone spends on your website, the more interested they must be in your content, right? Well, once again (broken record, I know), Google agrees.
Google looks to these metrics as an indicator of how valuable your content has been to past visitors to your website. They can then infer that the more engagement you've had in the past, the more likely a new user they send to your site will find value.
Content Freshness
Another key area search engines look at is content freshness. Let's go back to our expert example for a minute here. If someone is an expert in a topic, you will expect them to stay up to date on it, right? You'd lose your "expert" status pretty fast if all of your knowledge on a subject is from 5 years ago and you haven't kept up with changes in the field.
Google treats websites the same way. They expect that you are consistently updating or creating new content that fits with the changes in the subjects you discuss on your website.
In the same breath, if you are looking at an expert, you are most likely to consider them more of an expert if they have also been in the field for a very long time, right? Greater experience in the area means greater expertise.
So, what Google ultimately looks for is a good balance of domain longevity (how long your website has been around) and how frequently you update content or provide new content (content freshness) as a strong indicator of expertise.
You can't really control how long your domain has been around, but you certainly can control the frequency at which you produce content. Through working with hundreds of businesses of all types, in all industries, we have found that you need to be producing new content at minimum 2-3 times a week to really see the true power of this category of search engine love. The longer, and more consistently you do that, the stronger the love.
Website Load Speed
In our current age of constant digital "connected-ness" we have become increasingly impatient. Making us as humans wait to long for anything is a sure-fire way to lose our interest and make us angry.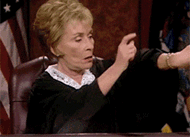 The absolute last thing Google wants is to frustrate their users, so they are incredibly sensitive to anything that might set off that impatience. Thus, your website load speed is a critical part of your ability to gain footing with organic search traffic.
Google will immediately demote you in the rankings if your website doesn't load pretty much lightning-fast on any device. You should shoot for at minimum a "Good" ranking on mobile speed from Google's own tester and ideally you want to be loading in about 2 seconds on desktops, which you can test here.
Responsiveness & Mobile-First Design
We are all well aware of the fact that mobile devices are accounting for more and more of internet traffic, but are you aware of just how much?
As of February 2019, mobile devices account for 47.96% of internet traffic. We are now to the point where half of all internet traffic is happening over mobile devices. HALF!
Long gone are the days where you can ignore mobile user experience on your website because "most" of your traffic was coming from desktop. You must account for mobile experience on every page of your website. If you aren't, not only are you frustrating your users, but Google won't continue to send traffic to your website.
Google has now adopted a mobile-first mentality, and you should do. Instead of thinking of mobile devices as an afterthought, make sure that your website is designed to work seamlessly on them.
Site Security
SSL Certificates are meant to keep a user's connection to your website (and any information transferred across that connection) secure. 99% of internet users probably couldn't tell you exactly what an SSL Certificate is, or exactly why you should have one, but they all expect to see one these days.
You know who else absolutely expects it?
Did you guess Google? I hope so, the pattern should be pretty clear by now.
An SSL Certificate doesn't outwardly affect a user's experience, but certainly instills their trust. And Google doesn't want to send users to non-trustworthy sources. So, the algorithm now all but insists that any websites which rank well must have one.
Backlinks
Humor me and go back to our expert example one more time. Generally, to truly be considered an expert, other experts or thought leaders in the same field have to think you are an expert. This is what gives any expert credibility.
This is essentially what backlinks are for a website. They are other highly-credible websites pointing users your way, indicating that they think your website is highly credible. Google sees this as an indicator that you have valuable content on your website and acts accordingly.
Getting great backlinks starts with creating credible, interesting, useful content that other people would be happy to link to. Backlink building strategies abound (and we could talk about then at length), but for this guide, suffice it say - your goal should be to get them.
Localization
Another thing that search engines have gotten exceptionally good at is solving for local searchers. If I go to Google and search for "massage therapist" in San Diego, I will get an entirely different list of results than if I run the exact same search in New Haven.
This is once again, solving for usefulness to the searcher. A keyword like "massage therapist" would indicate that I'm looking to get a massage, a requirement of that being that I have to physically be in the same place as my therapist. Thus, Google makes sure to provide local context and ranks businesses in my local area much higher than those that are too far away to be useful to me.
Now take the search term "how to get a baby to go to sleep". This is a very different kind of search. In this case, it is clear the user is looking for the answer to the most valuable secret in the universe. Results for a search like this will look relatively the same across geographic areas.
There isn't much value gained in reading content from someone down the street or across the country. I, as the searcher, only care that I get a valuable answer to my question (and plenty of extra ZZZs).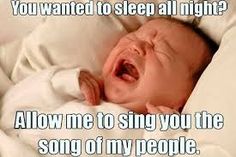 Not to toot our own horn, but IMPACT has been doing a lot in the area of organizing our content around key topics. This page on website design is a fantastic example of topic area ownership. (Mad props to the incredibly talented Liz Murphy who helped make it a reality.)

What to Avoid
We see two very common mistakes in this category, and the funny thing is they are the exact opposite mistakes from each other. We find one group of people who focus too much on the technical at the expense of content, and the other group completely ignores the technical side of SEO.
One of the most common mistakes that we see people fall into with this principle is getting caught up in Google's algorithm and forgetting the basics. You can argue the minute details of the algorithm and how to "game" it all day long, but if you aren't creating valuable content for your visitors, your website will never generate results.
On the other end of the spectrum, we see plenty of people who completely ignore the more technical side of SEO to their downfall. If you don't have a good foundation in place, a house will never stand. And that is what the non-negotiables we mentioned above do for you.