I'm from Chicago where we go big for St. Patrick's Day. We wear green, make Green River floats, and since 1962, we've been dying our river green in celebration -- it takes 40lbs of dye and stays vibrant about 5 hours (though the hue lingers for a few days).
Free Guide: The Ultimate Inbound Marketing Strategy Playbook 2022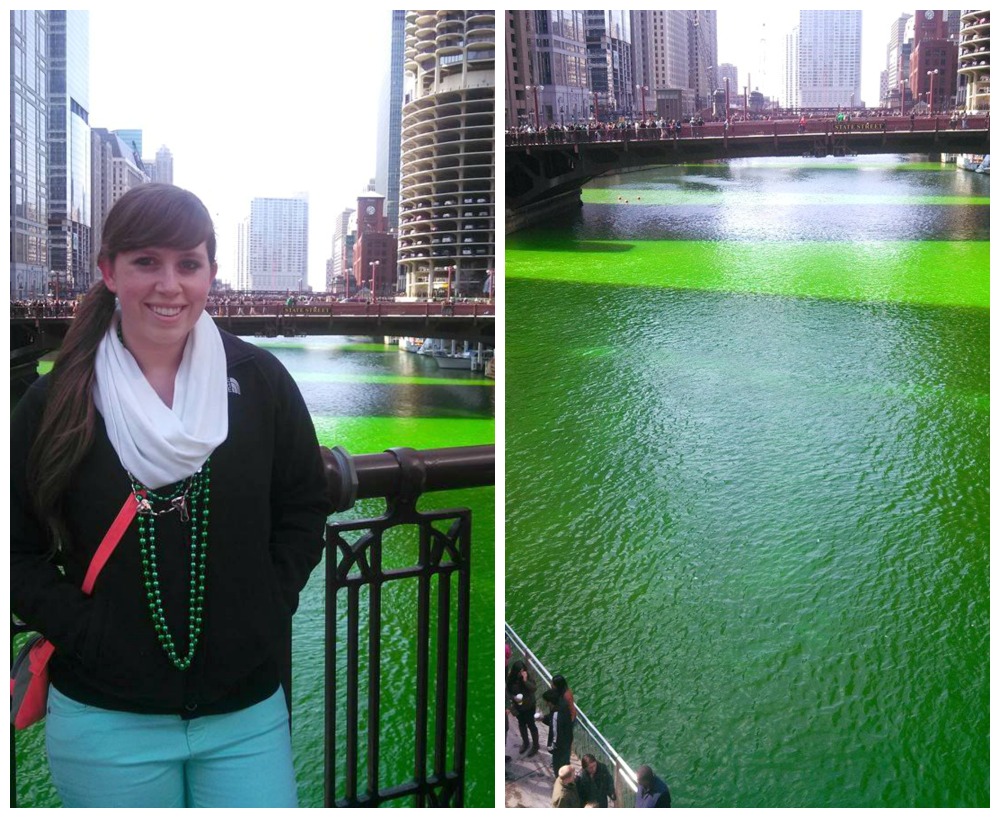 This is me standing in front of the bright green Chicago river!
Over half of Americans (more than 190 million) plan to celebrate St Patrick's Day, with spending likely to reach well over $5 billion. That's a pretty large chunk of consumers whose attention (and dollars) you could potentially capture with a themed marketing campaign.
The benefits of infusing a little holiday spirit into your content go beyond just snagging some extra conversions with a punny promo code. Showing personality and having a little fun as a brand helps build trust, which is the most important currency in business as people want to do business with people they trust.
Building trust, having fun, and potentially snagging some new business? That sounds like a lucky combo to me.
Here are 3 examples of brands who are shaking things up, shamrock-style, this St. Paddy's Day.
1. Foundation for Advancing Alcohol Responsibility
The Foundation for Advancing Alcohol Responsibility (FAAR) works to eliminate drunk driving and underage drinking while promoting responsible decision-making regarding alcohol consumption.
St. Patrick's Day, like many major US holidays, tends to involve drinking. Who doesn't love a cold Guinness, right? So, FAAR took this March 17 to educate followers on some St. Paddy's Day statistics about the dangers of drunk driving.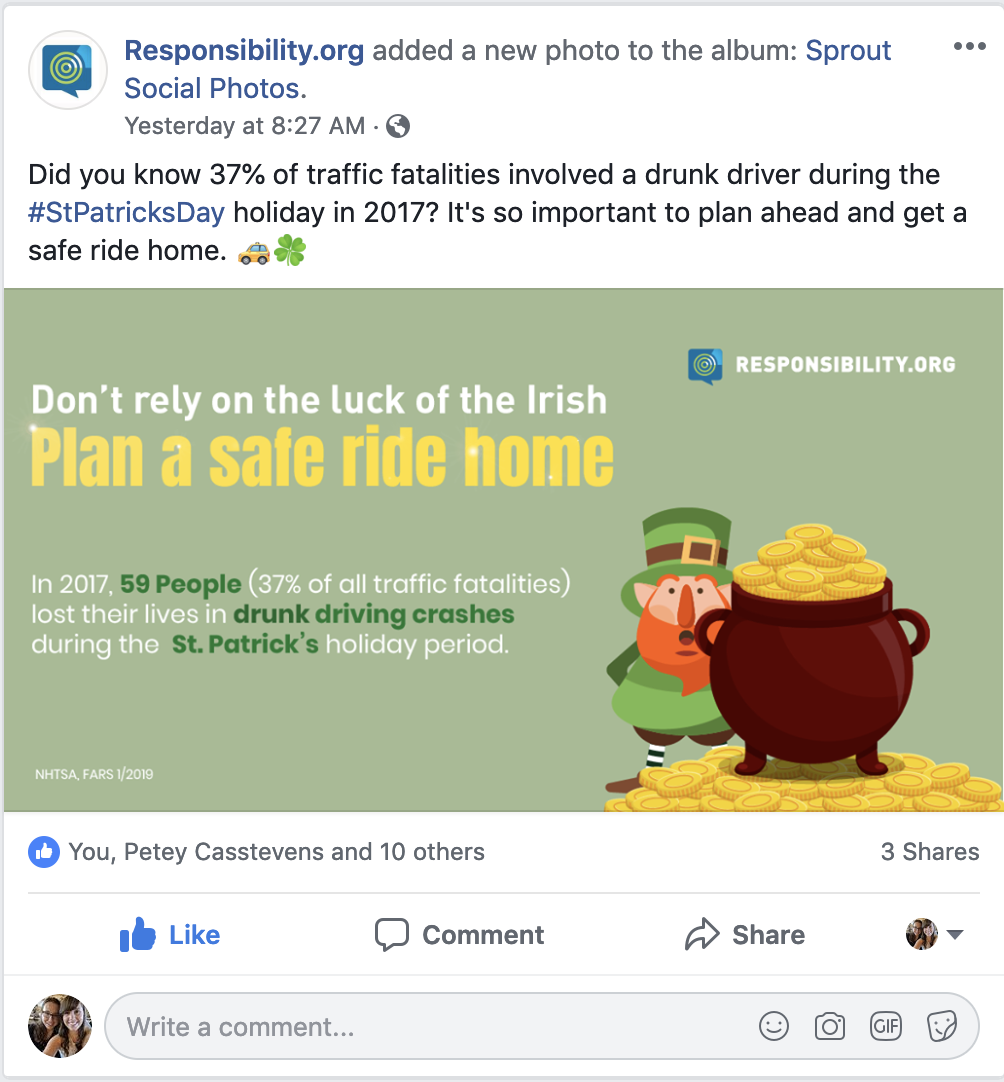 #StPatricksDay is almost here! Celebrate responsibly & plan ahead to get a safe ride home. 🚕🍀 pic.twitter.com/uBcvkobe9q

— Responsibility.org (@goFAAR) March 15, 2019
This approach is great because it shows that you're truly there to educate and help your followers. Granted, that's usually a little easier for a foundation like this one.
How do we apply this to a B2B organization you ask? It's time to meet Sigstr.
2. Sigstr 🍀
The color green and St. Patrick's Day are both completely infused into the Sigstr culture. I asked the team at Sigstr why this is and how they celebrate.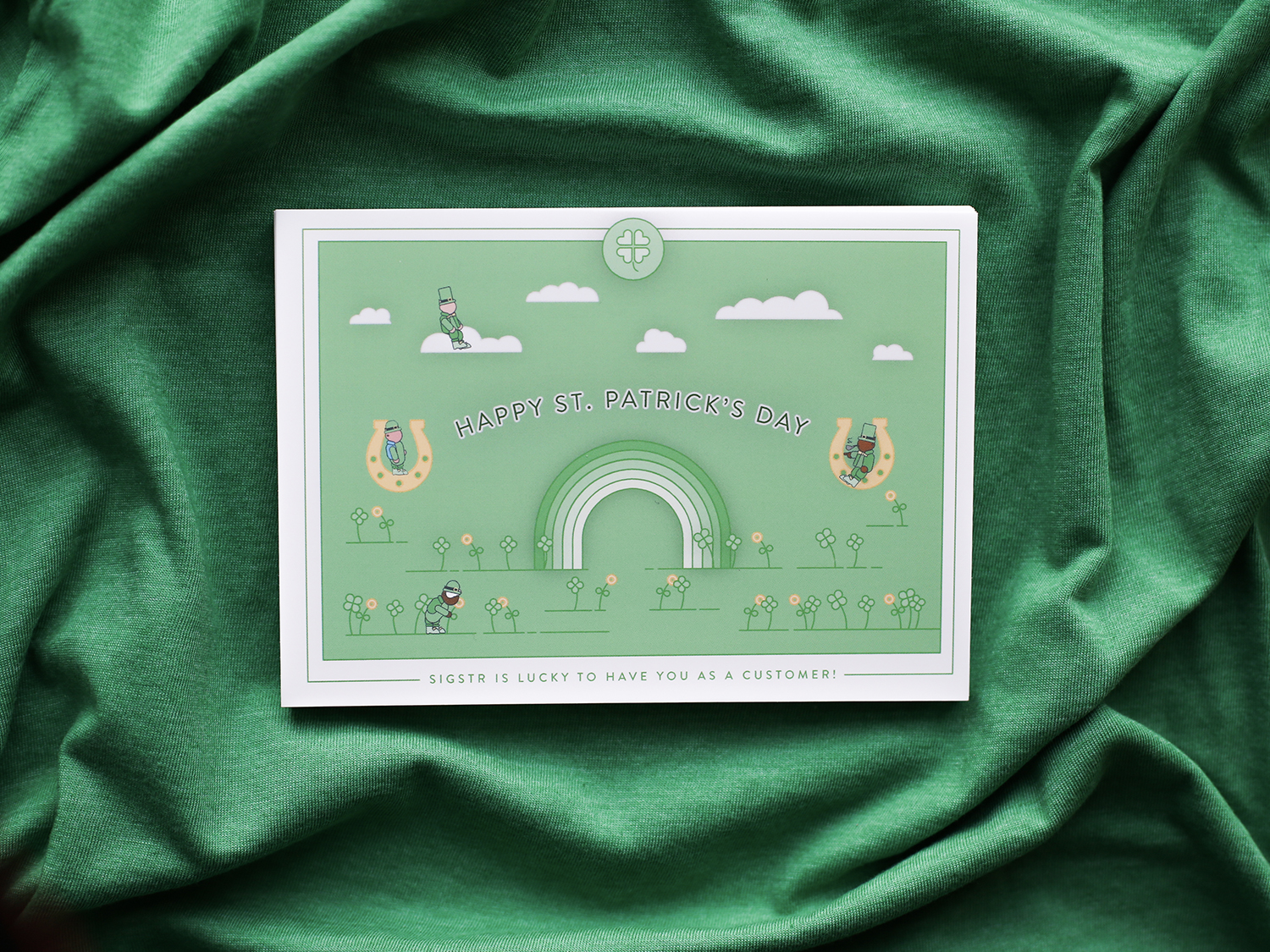 Sigstr's Director of Marketing, Brad Beutler, said, "Much like the Irish, we're a happy-go-lucky bunch that's scrappy, happy, and helpful. We know how to work hard, but we also know how to celebrate and have fun. 'The harder you work, the luckier you'll become,' is a statement we'll often hear from our Founder, Dan Hanrahan. We're especially proud of how Sigstr's culture shines through in our brand (shamrocks and leprechauns can be found throughout our website) and content."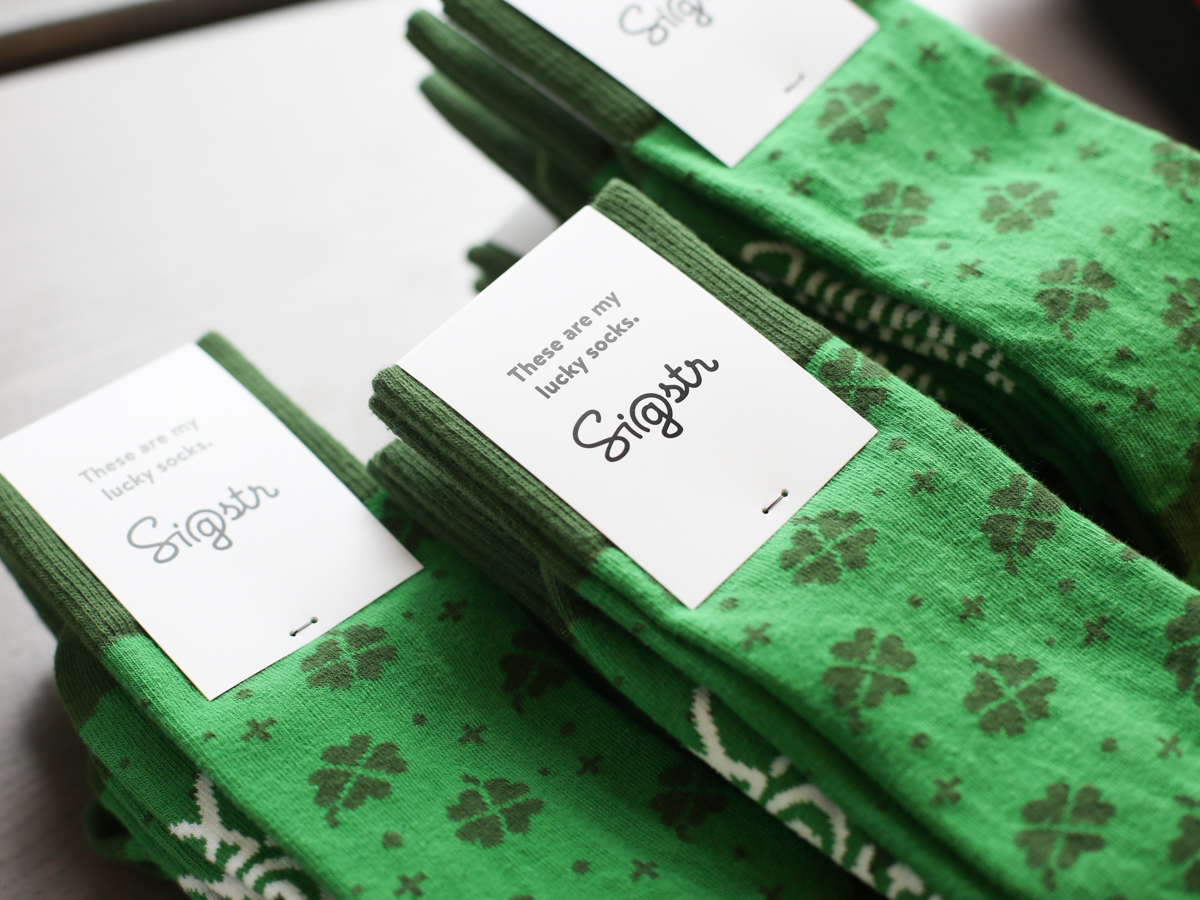 Understandably, they go all out for St. Patrick's Day. Brad said, "Every year, we celebrate as a team with a catered breakfast, Irish tunes blaring throughout the office, and maybe even a few pints of Guinness to end the workday. Sláinte from the Sigstr team!"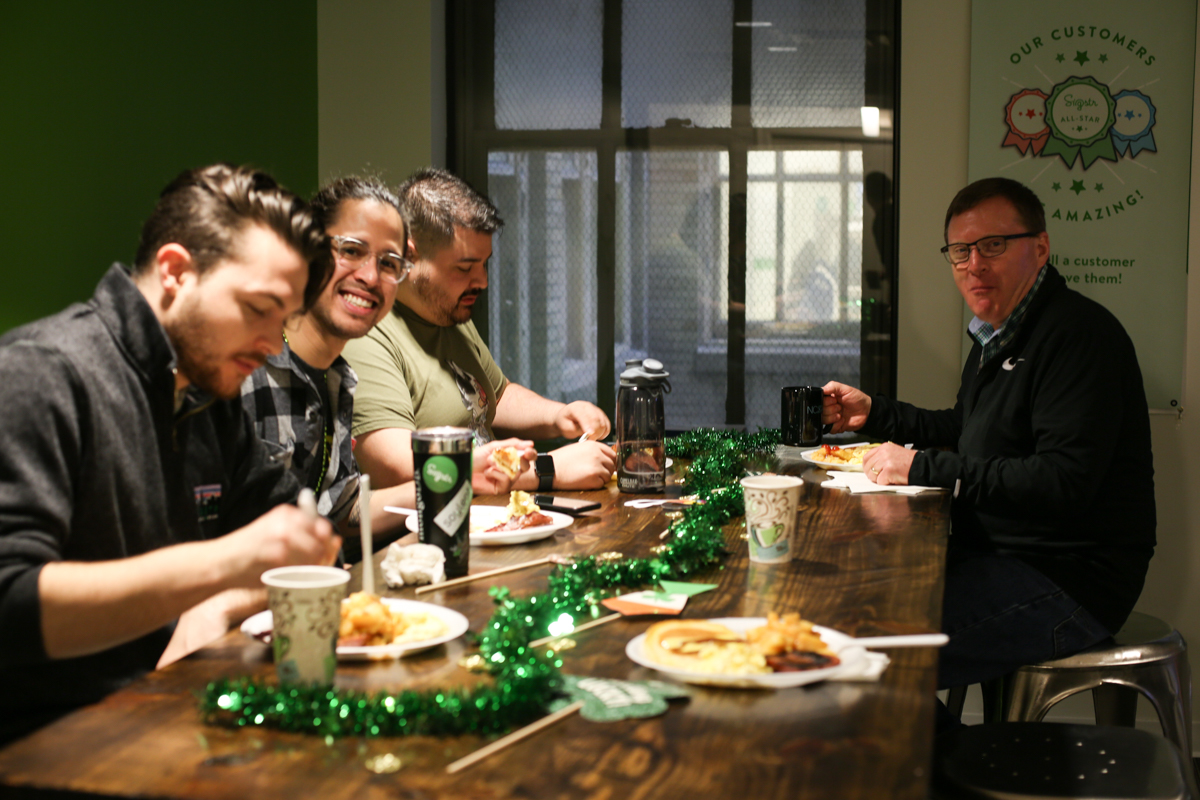 But Sigstr doesn't limit the celebration to their team members. From themed customer update emails and blog posts to celebratory tweets and email signature campaigns (of course), Sigstr does it up right.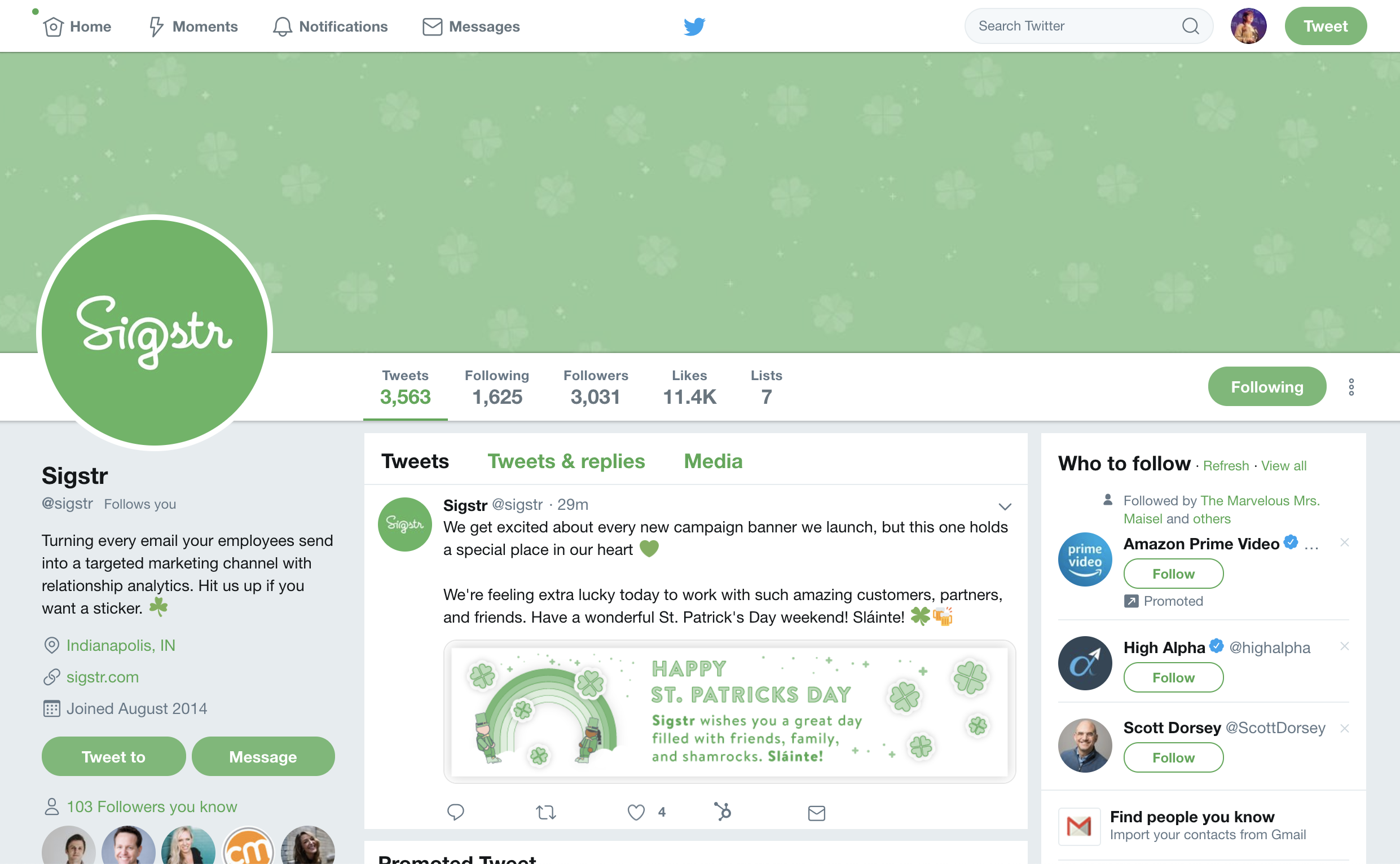 Take a page out of Sigstr's, well, pint of beer and have some fun this St. Patrick's Day with your team and your content!
At IMPACT, we had a virtual happy hour where we wore green, grabbed a drink of choice, and played a little St. Patrick's Day-themed trivia.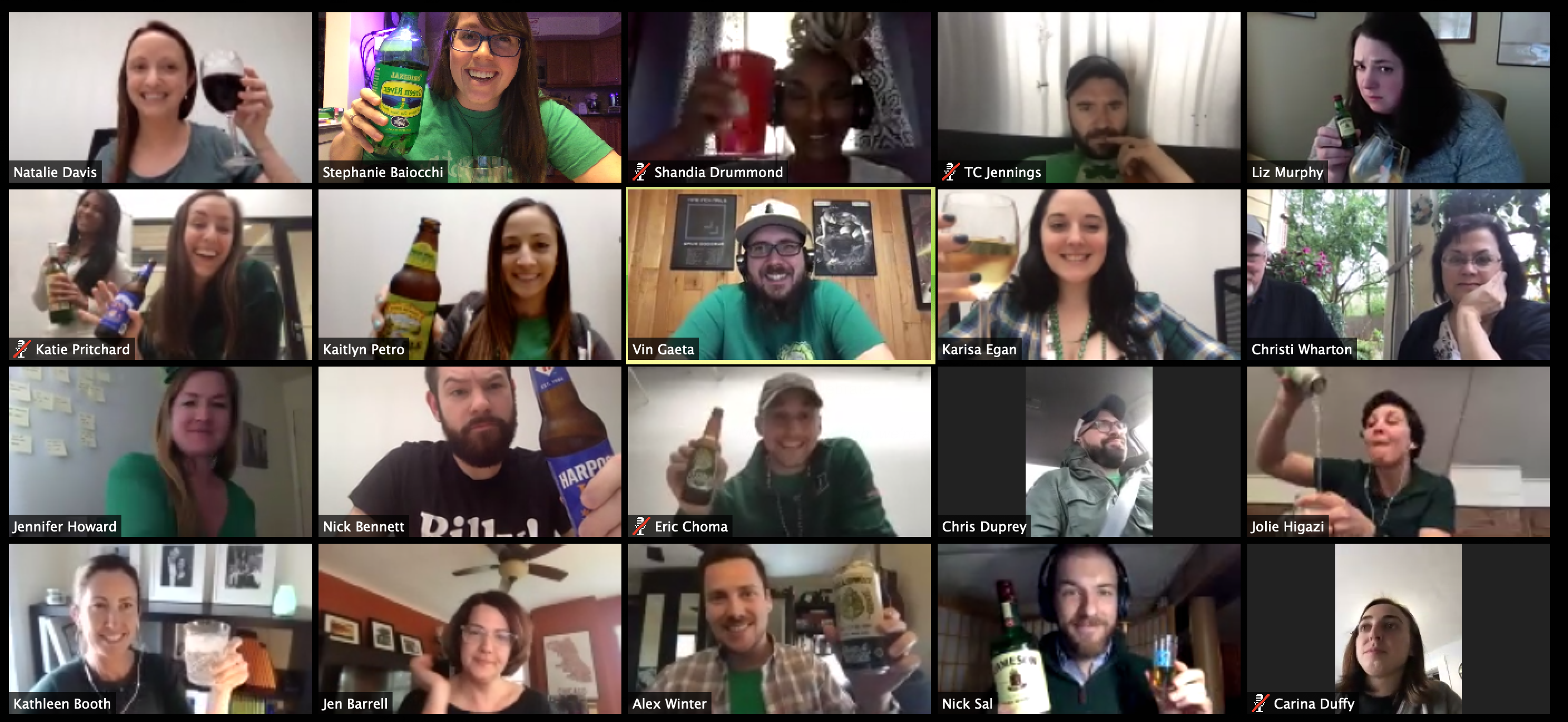 3. Aldi
This hilariously fun B2C example is one of many great campaigns that stands out in a world of inboxes that look like this:

Aldi opted to skip the cheesy (this pun will be hilarious 30 seconds from now) email subject lines and rolled out a St. Patrick's Day-themed product this year.
Aldi's St. Patrick's Day line of cheeses includes green gouda, aged Irish cheddar, and even an Irish cheddar infused with whiskey! (Get it now? Cheesy? Terrible, I know.)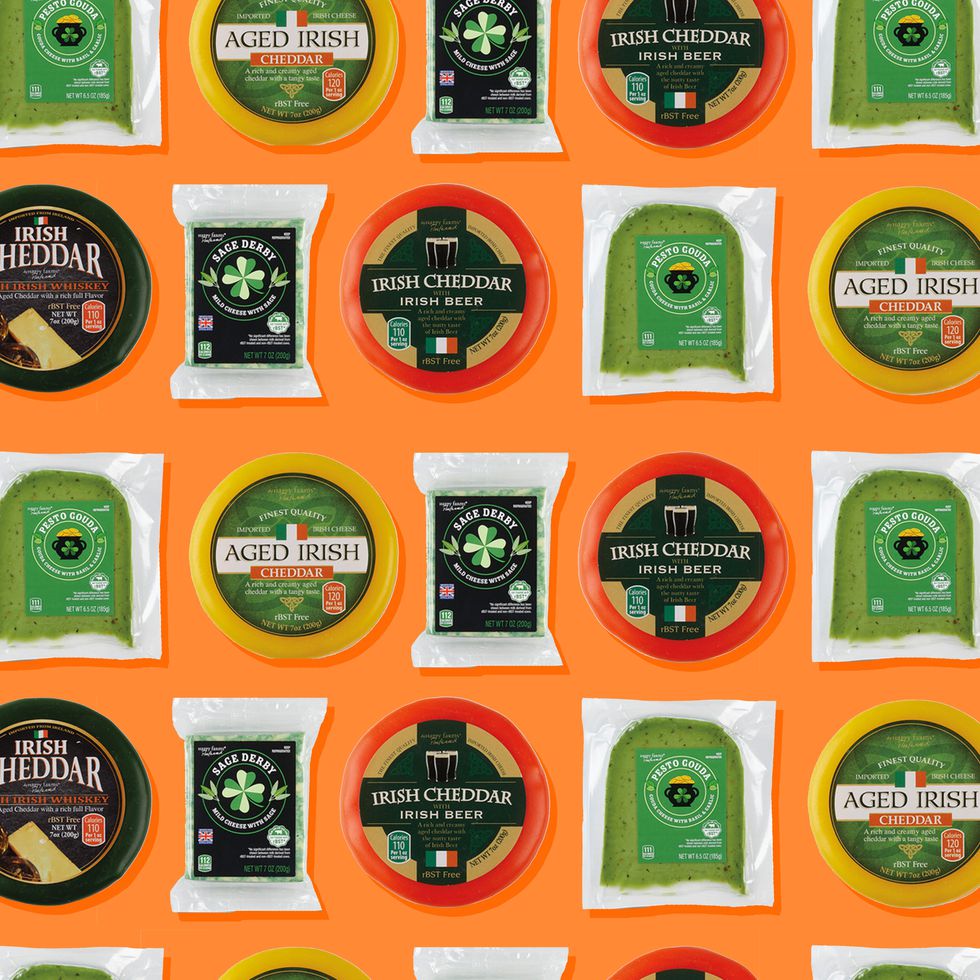 Image via delish.com
Anyway, it may not be in your power to roll out an entirely new line of items. However, there's still plenty you can do to make your existing product or service stand out with a special sale or promotion and some shamrocks stamped onto your images.
Get Lucky with St. Patrick's Day Content
Whether you opt for a special item or promotion, some themed educational content, or to share a little insight into how your organization celebrates, be sure to take advantage of the opportunities holidays offer to marketers.
Maybe you'll find a little gold at the end of your marketing rainbow.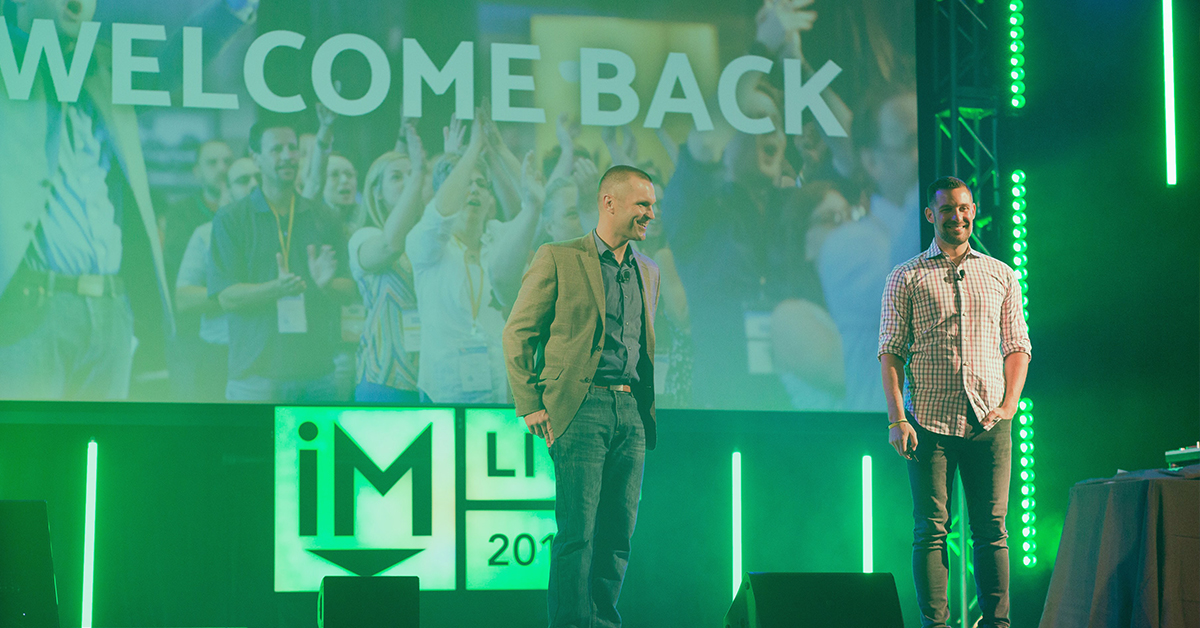 The IMPACT Live team is feeling especially festive this St. Paddy's Day and want to make sure your pot of gold is overflowing. Use code IMLUCKY to save $100 off the Early Bird rate through March 17.