I Just Hired a Content Manager: How Can I Tell They're Doing The Right Things?
The person overseeing your inbound marketing has to be well-managed to grow and thrive.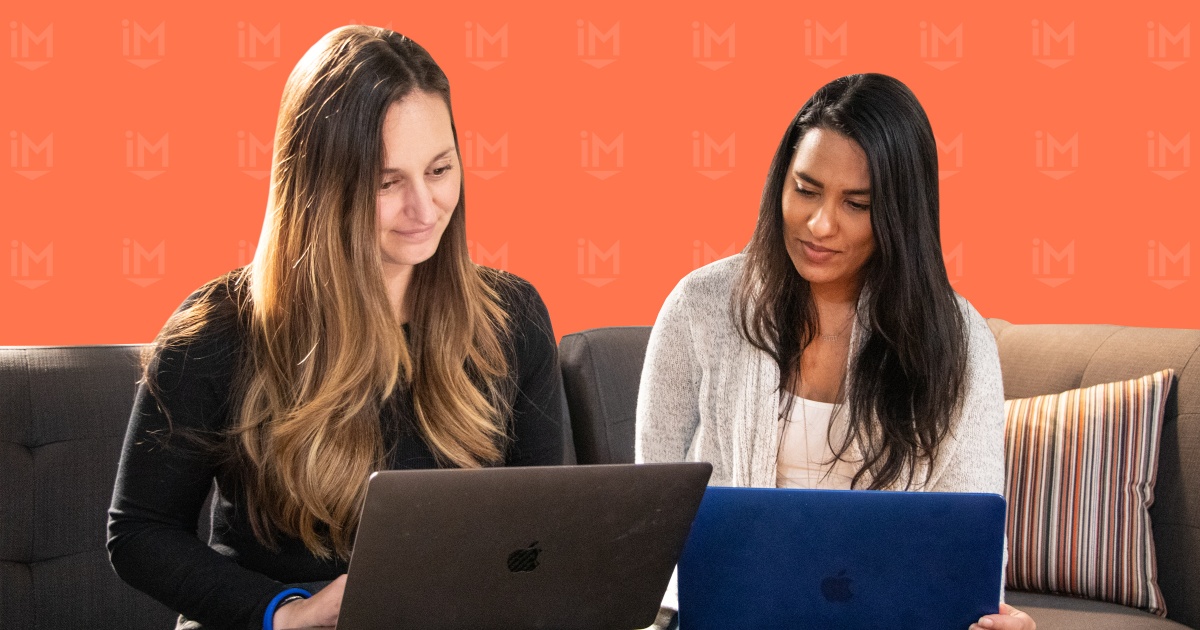 The process of hiring a content manager presents a unique challenge to many business leaders. It's not a role they hire for often, and candidates come in with vastly different professional backgrounds.
Because a content manager is an essential part of your inbound marketing efforts, getting this hire right is crucial.
We've written extensively about how to find, hire, and onboard the best content manager for your business, so if you need help landing the right person for your company, check out these resources to help you move forward.
But successful management doesn't end once the employee is onboarded. Actually, it's just beginning.

So, if you now have a content manager who's on board but you're not sure how to offer the right support, here's what comes next.
The next challenge: managing the manager
What happens once that content manager is seated in the role and onboarded to the company? How do you — whether you're CEO, VP of revenue, CMO, or in another role — know that the content manager is doing the right things each day? What are realistic expectations? What are the ideal touchpoints that let your content manager feel supported but not micromanaged?
Justine Timoteo Thomas is the senior director of operations at IMPACT. She manages all of our content trainers, who work directly with the content managers at our client companies.

Justine has years of experience in content marketing — but as a manager she also works with direct reports whose area of expertise is outside of her first-hand knowledge, like video trainers and HubSpot trainers.
The key to good management, according to Justine, is the right mindset: "You can still be a great manager without needing the in-depth knowledge of what it is that those individuals need to do every single day," she says. "After all, that's why you hired them."
If you've hired well and fully established the particulars of the role, your management should be about encouraging growth and removing roadblocks, which will allow your content manager to do their job well.
Managing a marketer when that's not your background
Managing a content manager, according to Justine, is all about touchpoints and trust.
Yes, you will have metrics that can help you evaluate their performance (more on that later), but you've hired them to be the voice of your brand. You must trust them to do the work.

For touchpoints, Justine recommends a one-hour one-on-one meeting every two weeks. This is crucial connection time the two of you can use to take stock, align, and plan.
These meetings are not for sharing an itemized list of everything the content manager has done in the past two weeks.
Rather, make these meetings more narrow in their scope:
"Within that hour, run through what's holding them back from doing the things you've outlined in their scorecard or performance review document. See what's standing in their way."
This way, bi-weekly meetings can be about wins, lessons learned, and removing impediments.
This structure establishes trust between you and the content manager and makes them aware of your desire to help them do their job better.
Performance review and growth measurement
But at the end of the day, you need to know that your content manager is doing the right things, even if that's not what you cover in your meetings.
The key here, Justine says, is focusing on two key areas: metrics and culture. Both are necessary for your company's content marketing efforts to succeed.
Before you hired this person, you should have established a job scorecard or a growth plan. If not, use the position outline from the original job posting to build a structure of basic responsibilities and outcomes. This document can be the basis of performance review and growth planning.
The numbers to watch for
Each company's success with content marketing might look different depending on size, industry, and goals.
Broadly stated, the end goal of any marketing is to bring in revenue. Inbound marketing seeks to do this by way of attracting traffic, generating demand, and capturing leads. However, having content rank high enough in Google to drive that traffic could take months.

The best way to guarantee that your content manager is moving in the right direction is holding them accountable for producing and publishing a steady stream of high-quality content. We recommend content managers publish three new pieces of search-engine-optimized content each week.
In the short term, this content should be specifically tailored to the needs of the sales team. Writing thorough answers to customer questions is always a good first step. We also advocate for covering what we call The Big 5: topics that are sure to help close sales — while also driving traffic.
We find that if content is published regularly, if buyer questions are addressed honestly, and if on-page SEO best practices are observed, traffic numbers and keyword growth tend to take care of themselves.

If you have specific numbers you're looking to hit, check in with your content manager each quarter to record progress and adjust goals if necessary.
🔎 Related: We've never done "Big 5' content before — where do we start?
A culture of content
But numbers don't tell the whole story. In fact, Justine says that too often she sees companies rely only on the metrics.
The other half of the equation is culture.

Content marketing requires input from team members beyond just the content manager themselves. The content manager will need to meet with the sales team to get first-hand questions that come from prospects. They will need to interview subject matter experts to ensure their informational content is accurate. They might also coordinate with other marketers, company leaders, demand gen directors, and more.
In order to do their job well, content managers need to make the rest of the company enjoy their roles in the content process. SMEs should welcome interview requests. Sales should be actively engaged in the content brainstorming — and then be excited to use the content in the sales process.
And so on.
Or, to put it another way, content management is relationship management.
So, how do you know if your content manager is winning the hearts and minds of colleagues?
This can be evaluated with anecdotal evidence from the content manager and from others. At your one-on-ones, ask about relationships. Ask how the content manager has grown over the past two weeks, and which meetings or projects were most rewarding or frustrating. By doing so, you not only get a sense of what's happening, but you emphasize the importance of relationships to your content manager.
At the same time, there are other team members also responsible for maintaining a culture of content.

Although your content manager runs and oversees your content marketing initiative, they can't completely control everything. If SMEs dodge interviews, if sales doesn't help brainstorm topics, if content is not celebrated — the content manager will be hamstrung and unable to work effectively.
If you don't position your content manager as a person of authority in your organization, you will set them up to fail.
As a company leader, you must work to guarantee that the rest of the company is onboarded to the idea of content marketing so that they do their part to help the cause.
Setting your content manager up for success
While managing a content manager can bring with it some new challenges, it really has much more in common with other managerial duties than you might think.
As always, a huge part of successful management is good recruitment and sound onboarding. If you've hired well, articulated the role clearly, and brought your new hire up to speed in a reasonable and efficient way, you've already started off on the right foot.
From there, apply the same rules as you would for any other direct report:
Offer constructive feedback
Care about the human behind the title
Encourage their growth
Help remove obstacles that are impeding their progress
Embarking on a content marketing initiative is exciting, but remember that the big flashy numbers (like huge traffic growth) are not going to happen overnight. Your content manager can help you reach these goals, but only if managed in the right way — and a big part of that means making sure the rest of the company is bought in as well.
Free Assessment:
How does your inbound marketing measure up?
Take this free, 5-minute assessment and learn what you can start doing today to boost traffic, leads, and sales.
Get Started
Free Assessment:
How does your inbound marketing measure up?
Take this free, 5-minute assessment and learn what you can start doing today to boost traffic, leads, and sales.
Published on May 18, 2023