How much will it cost to become a world-class digital marketing case study?
Chris Marr also recommends this free guide: The Ultimate Inbound Marketing Strategy Playbook 2022.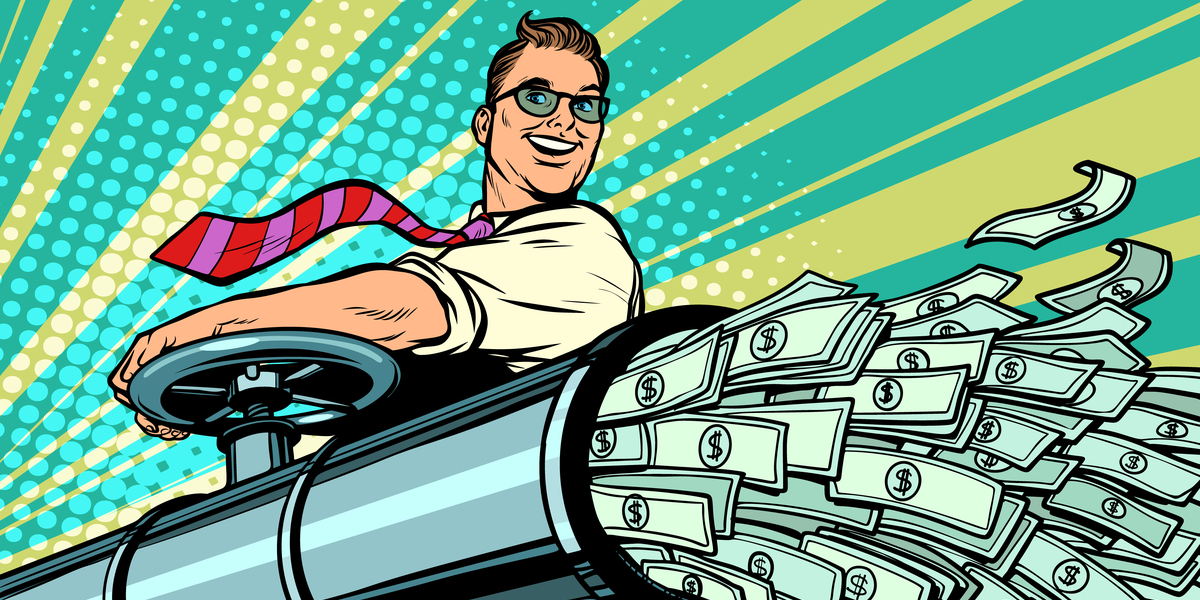 For the last three years, I've been a dedicated student of stoicism, an ancient Greek school of philosophy designed to make its followers more resilient and happy.
Every morning I kick-off my day by reading a page from Ryan Holiday's The Daily Stoic, and then spend half an hour journaling to process my thoughts and feelings and set myself up for the day.
The founding father of stoicism, Plato, famously said:
"Necessity is the mother of invention."
...and that's never been more apparent in our world than right now.
Free Guide: The Ultimate Inbound Marketing Strategy Playbook 2022
Over the last few months, businesses have faced extraordinary circumstances
The COVID-19 pandemic has resulted in countless millions of people furloughed or let go permanently from their jobs. Scores of business owners have been forced to close their doors, in response to government regulations designed to prevent the spread of a virus, for which there is currently no cure.
When a crisis of any magnitude strikes, it's not uncommon for business leaders to ease off their marketing, so they can divert much-needed funds to another department to stay afloat.
In my opinion, that is a mistake.
To explain my reasoning, I want to go back to 2008, when America and the rest of the world was in the midst of the biggest financial crash to hit global markets in decades.
In the case of Marcus Sheridan, he found himself on the brink of financial ruin when the market collapsed. Nearly $250,000 in "guaranteed" revenue for his swimming pool company vanished in 48 hours as nervous consumers pulled the plug on their pool builds.
Marcus knew he had to make a change and fast. So, he developed a revolutionary digital marketing strategy in order to increase leads and sales at his pool company — creating content online that answered the questions of his ideal buyers, no matter how uncomfortable those questions made him.
Thus, his revolutionary approach to what some call content or inbound marketing, They Ask, You Answer, was born. And it was born out of necessity.
🔍 Related: What is They Ask, You Answer
The principles of They Ask, You Answer have formed the foundation of the digital marketing strategies for some of our most successful real-world case studies here at IMPACT.
They are an example of what can be achieved when a company invests and commits to a long-term, digital marketing strategy that is truly obsessed with the customer.
But, success isn't free.
So, in today's economic climate, what does a digital marketing success story look like?
Less than a decade ago, if you were looking for home furnishings, you would visit a local store and speak to a sales representative face-to-face in order to research what you were looking for. But, over the last decade, there has been a monumental shift in how consumers buy.
The business teams that go on to become a world-class digital marketing success story recognize this.
On average, 70% of a buying decision is already made before a prospect even talks to a company. In other words, they're looking for answers and researching on their own.
The home furnishings industry is no different.
That's why IMPACT client La-Z-Boy Southeast embraced the They Ask, You Answer principles in 2017 after they heard IMPACT partner Marcus Sheridan speak about it at an event for like-minded business leaders.
🔎 Related: What is the value of a digital marketing consultant?
Soon after, they formed their own content marketing team, including a content manager and a videographer, and began working with IMPACT to become the most trusted source of information for people looking for answers to their furniture shopping questions.
Watch the full La-Z-Boy success story
By doing so, La-Z-Boy's organic traffic is now 2,751% higher than it was before they started with their new strategy and they can attribute over $3 million in revenue in a single quarter to content marketing.
Here at IMPACT, we have helped hundreds of companies increase revenue and realize their company vision using the principles of They Ask, You Answer.
Simply put, They Ask, You Answer is a true obsession with understanding how your customer thinks about buying and putting the information they need in regards to that in front of them.
Fundamentally, it's a philosophy, not just an arbitrary set of digital marketing tactics employed for some quick wins. Rather, it is an approach to communication, company culture, and a way of selling that puts your customers firmly in the center.
But becoming part of the hall of fame isn't easy
You have to be willing to go further than your Average Joe. On top of that, company attitude and buy-in across all teams is crucial to success. They Ask, You Answer is hard work, and you have to be committed to create consistent, high-quality content.
You have to be willing to address the good, the bad, and the ugly of your industry in the most honest, open and transparent way possible, even when that challenges the status quo and conventions of your industry.
IMPACT client, Yale Appliances became the "Yelp for kitchen appliances" by tackling crucial, but difficult topics such as:
Topics like these aren't always easy to cover, and may run the risk of upsetting suppliers or competitors. They are, however, essential in order to allow your customer to make the best decision for them. And that dedication is the very core of They Ask, You Answer.
Those wanting to become a world-class digital marketing case study also need to be aware that, when it comes to They Ask, You Answer, the journey is never complete.
After two years of working with IMPACT and publishing a minimum of 10, high-quality blogs and video per month, IMPACT client Office Interiors are not slowing down and as a result they continue to see their website traffic, leads, and sales increase.
They are averaging 14,000 website visitors per month and 150 marketing qualified leads each year. And they generated over $1 million in revenue in 2019.
In their own words:
"We'll continue to work with IMPACT. If they can get us these kinds of results in two years of working with them, what will another two years look like?"
Becoming a They Ask, You Answer success story is an enticing prospect.
The rewards it can reap are business-changing. But it's a long, maybe never-ending journey, that requires motivation, a commitment to succeed and in most cases a budget.
How much does it cost to become a world-class They Ask, You Answer case study?
Firstly, let's address the very real possibility that you could become a They Ask, You Answer case-study without a budget.
It's pretty common to think that building a world-class content marketing machine, and following the They Ask, You Answer framework will be an expensive process, but Marcus did it with no budget, so there is no reason why you can't do it too if you put your mind to it.
To generate substantial revenue from inbound marketing, it's recommended that you create a minimum of three blogs per week, specifically focused on The Big 5 topics.
If you utilize existing in-house staff, and draw upon the questions you know the customers are already asking, creating content for your website and amplifying its impact on social media can be done with little or no budget.
Plus, assuming you have the ability to publish content to your website, many of the other tools and mediums don't require an additional cash investment.
For instance, you can publish your videos on YouTube for free, and embed them on your website for free. You repurpose your written and video content to LinkedIn, Facebook, and Instagram for free, and you promote your content on these platforms for free.
🔍 Related: The Big 5 blog topics guaranteed to drive traffic, leads and sales
In 2008, when the financial crisis hit, Marcus Sheridan needed to find a solution to increase sales and revenue to save his business and employees.
So, every night, after work, he would sit at his kitchen table for hours writing articles answering all the questions his customers would need to know before buying a swimming pool.
It's not easy, but if your need to grow is strong and if you can dedicate the time to answer your customer's questions, you can implement They Ask, You Answer with very little or no budget.
Digital is the great equalizer. Those willing to shift their mindset and do the work can make a quantum leap in their industry and bypass their largest competitors.
🔍 Related: How to get started with They Ask, You Answer
This is, however, far from an ideal situation.
You want your business to thrive, but, it's also important to have a healthy work-life balance
If it comes down to it, sitting at your kitchen table to write content every night after a long day of work will help increase revenue and grow your business.
There is, however, a better way.
Plus, attempting to implement They Ask, You Answer without any skin in the game might minimize the effort that you put into it, therefore limiting the results you achieve.
For instance, before partnering with IMPACT in 2018 — which led to $1 million in revenue a year later — Office Interiors decided to self-implement They Ask, You Answer.
After a self-confessed lackluster attempt, only 4% of their website views were coming from the blog.
They realized they needed to do better.
If Marcus was able to achieve the inaugural success story of River Pools with no budget and no experience, just think what you could achieve with a dedicated budget and the benefit of ten years of hindsight and experience.
As I'll go on to discuss, a budget dedicated to They Ask, You Answer implementation can allow you to move much faster and with greater accuracy and consistency. A budget will also allow you to invest in training, hire the staff to implement the principles, redesign your website, and implement software.
All of our real-world success stories have been able to implement They Ask, You Answer better and faster than Marcus, because they were able to take advantage of what he had already learned.
If you really want to commit to your business becoming a world class example of They Ask, You Answer within the next 12 to 18 months then you will want to invest in the whole package, to give yourself the very best shot of replicating the success seen by Marcus and our case studies.
"Right, but how much will it cost?"
Nailing down exact costs for implementing the philosophy is tricky as there are so many tangential and indirect costs as well as direct costs.
For instance, HubSpot reported that companies spend 46% of their marketing budget on content creation alone, so it forms a sizable chunk of your existing budget.
A ballpark figure for fully throwing yourself in at the deep end in terms of training, consultancy, web redevelopment, and software costs could be over $300,000 to become a world-class case study in around 12 to 18 months.
"Wow, uh, that's a really big number..."
You might be thinking to yourself that with a number like that, you can't do this. There is no way you can spend that kind of money.
Don't worry!
Firstly, I want you to ask yourself:
"What is my company's current marketing budget?"
If you are reading this, I'm willing to bet your current sales and marketing strategy isn't working out. So, is it possible to redistribute the budget that is currently being spent on failing strategies towards They Ask, You Answer?
When you begin to frame it like this, $300,000 might not seem so far out of reach.
Plus, it's important to note that these costs are for the full package — hiring the right people, training them, giving them the right tools, and developing your website. In short, everything we recommend if you want to throw everything you have at becoming a world-class case study in the next 12 to 18months.
Our case study companies such as Aquila, Yale Appliance, and Mazzella that have all successfully doubled (or even tripled) their annual revenue have fully embraced the principles of They Ask, You Answer by working with IMPACT.
We've already established that Marcus and thousands of other companies across the world did it with no budget, but frankly, this investment can expedite your efforts dramatically.

There are 3 types of service: good, cheap, and fast
In most cases, you can only pick two, so let's assume you want a good service. That means you can have a good and fast service, but it won't be cheap. This is what our world-class case studies have opted for.
You can also have a good and cheap(er) service (i.e. self-implementing), but it most likely won't be as fast.
As a business you need to decide what your goals are, and how much budget you can allocate. We can then work to determine the scope of your project and what we can achieve in a set timescale.
How to invest your budget
You also need to understand what $300,000 of investment looks like. And, if your budget is lower, a breakdown of costs will help you understand what you might be able to forgo.
To implement They Ask, You Answer you will likely need to spend money on:
1. Company-wide training
First things first, you need all the relevant parties within your company to know why this is important, what will be expected of them, and how exactly you are going to create content that moves the sales needle.
The number one reason why marketing strategies fail is due to lack of buy-in from sales and leadership.
You might be lucky enough to have a company that instantly understands the need for They Ask, You Answer and embraces the culture, but most companies need a little push over the line to ensure funding and full enablement of the initiatives.
Jack from IMPACT client West Roofing Systems said it best:
"You NEED to get buy-in. One person cannot carry the torch for the whole company. It really is a team effort."
The first step to get everyone on board is to give your team the book and make sure they read it. You could even set up a They Ask, You Answer book club to make sure everyone gets the most from the reading.
IMPACT's Digital Sales & Marketing Mastery program begins with an inbound culture workshop to ensure everyone is on the same page.
Then, it's time to hit the ground running with strategy development and training.
To be truly world class, aggressive goals are recommended, these might be to hire an in-house content manager and videographer and to publish three pieces of content every week. These goals will be mapped out with your dedicated coach and account manager.
Digital Sales and Marketing Mastery clients, on average, invest about $8,500-$12,000 per month for 12-18 months. This cost could increase depending on your specific needs.
We've found that having a coach is an essential component of your development. After all, Serena Williams knows how to hit a ball, but do you think that means she forgoes a coach? No, of course not.
Just like a pro-athlete employs a coach to help them identify blind spots, the coaches at IMPACT will help you pinpoint areas of your business strategy that need work, provide ongoing training and reviews and keep you accountable.
The approximate cost of coaching and training over 12 months is $102,000.
🔍Related: Why They Ask, You Answer needs to be a company-wide initiative
2. Hire the right staff
Some companies will try to make-do with existing staff and redirect some of their time to content creation on a part time basis, but I guarantee you, the second something 'more important' comes along the content will go on the back-burner.
Multi-tasking or divided ownerships is not conducive to the aggressive goals you laid out with your coach — and it's not how you become a world-class digital marketing case study.
If you want to see world-class results from inbound marketing then we recommend an in-house content manager to take ownership of the content creation process. This role will be dedicated to ensuring a minimum of three pieces of content are published on your blog each week. That's a minimum of 156 new pieces of content published on your website and driving organic search traffic per year.
West Roofing Systems is a great example of a company who took this advice on board and saw a 1200% increase in web traffic and an 828% increase in lead conversion.
The salary for a good content manager will vary depending on industry and experience, but it will likely cost you around $62,000 per year.
🔍 Related: The only content manager job description you'll ever need
By 2022, 80% of content consumed worldwide will be video content. So, nailing video content creation is essential, and the best way to do this is to hire an in-house videographer.
Combining this with the content manager will allow your business to create powerful video content that drives revenue.
Again, the salary for this role will vary depending on your industry and the experience of the candidate but it will likely cost around $52,000 per year.
🔍 Related: Free videographer job description template
Depending on the size of your company and how much content you require, you might need to hire more than these two roles, whether this be insourced or outsourced, but, this is the minimum staffing required to see world class success with They Ask, You Answer.
The approximate cost over 12 months is $114,000.
3. Website redevelopment
Your website is the foundation of your inbound marketing strategy. Hopefully, you already have one, but realistically, it might not perform the way that you need it to in order to become a world class digital marketing case study.
There may be some additional features required.
IMPACT senior front-end web developer Tim Ostheimer says that the goal of a They Ask, You Answer website is to "create a marketing machine that is able to get you sales-ready leads without any human-to-human interaction."
So, you need to make sure that website visitors will be able to find the content that answers their questions within seconds.
A learning center is the solution to this problem. It's a place where your best content lives and is organized in a way that visitors will be able to easily find what they are looking for.
IMPACT client Retrofoam created a learning center showcasing their most asked questions, and added an easy search function. They've even included a calculator to help visitors calculate a budget.
🔍 Related content: Why learning centers not blogs are the next big thing for content marketing
Tim also suggests that the web design process will change as a result of They Ask, You Answer.
He shared that the first step in creating a conversion-focused website is nailing the strategy of your website structure, design, and goals and ensuring your team is 100% aligned.
The website blueprint from IMPACT is a one-time fee of $7,500 with no obligation to continue to website development.
If you then go on to redevelop your website with IMPACT, the cost can range from $25,000 to over $75,000, depending on how big and complex your site needs to be.
The approximate costs over 12 months is $37,500.
🔍 Related content: How much does it cost to redesign a website?
4. HubSpot investment
HubSpot is our digital marketing automation of choice, and we believe that it is essential to amplifying the impact of content, and being able to accurately track the return on investment content marketing is having.
Of course, there are many other digital sales and marketing software applications available that will solve for the same problems as HubSpot, but are they the best tools to help you be successful with They Ask, You Answer?
As one of the top HubSpot Partners in the world, we have found that HubSpot's all-in-one suite of tools is the most efficient way to execute and monitor our success with the methodology.

With the ability to create content, publish it to your website and social media, email it to your audience, and see how and when your prospects engage with it in their buyer's journey all in one place, HubSpot makes using They Ask, You Answer more cohesive and easy to manage.
Here at IMPACT we have also invested heavily in developing our 'HubSquad' to become the most qualified experts in teaching our clients to get the most out of the tool:
🔎 Related:
The cost of HubSpot software for your company will vary depending on the size and what features you require, but it can vary from a free package up to $3,453 per month for the complete enterprise solution.
As part of your Digital Sales & Marketing Mastery, IMPACT's HubSpot experts will train your staff to use HubSpot to its fullest potential.
Some clients require additional HubSpot implementation, which comes at an additional fee, starting at $1,500 and increases based on the complexity of the process.
For HubSpot Enterprise, the approximate cost over 12 months is around $40,000. Implementation would cost extra.
The "cost" of time
That is an overview of the financial cost of implementing They Ask, You Answer, with the view to becoming a world-class case study, but, of course, finance isn't the only cost.
The time commitment required to become a world-class case study is also substantial.
As I've mentioned, They Ask, You Answer is hard work and it can be expensive to implement it effectively, so return on investment will play a massive factor in deciding whether it's appropriate for you.
But, if you are looking for an overnight return then They Ask, You Answer might not be the strategy for you.
The principles of They Ask, You Answer are founded in building trust. Trust isn't built overnight.
The average timescale for results with They Ask, You Answer is between six to nine months. And that is if you are consistently publishing high quality content. For some companies it will take longer. It will depend on a number of factors such as how much content you are publishing and how saturated your industry is.
That's one of the reasons why we recommend hiring dedicated staff to ensure you are able to produce the volume of high quality content necessary to start seeing results as quickly as possible.
Not only that, but They Ask, You Answer requires a time commitment from everyone across the entire sales, marketing and leadership team.
Ultimately, They Ask, You Answer is a long-term strategy that requires commitment across the entire company.
The overall financial cost to become a world class digital marketing case study in the next 12 to 18 months will be just under $300,000, plus the time commitment to see it through.
It's a big investment, we know that. But the potential is there to follow in the footsteps of companies like Aquila Commerical, Yale, and Mazzella and double or even triple your revenue.
Are you ready to become a world-class digital marketing case study?
The companies that see the greatest results from They Ask, You Answer and end up in our hall of fame are those that fully commit to implementing it, and embrace the culture throughout the entire organization.
While Marcus has shown us that it is entirely possible to implement They Ask, You Answer without a budget, if you want to become a world-class case study and be inducted into the hall of fame within 12 to 24 months, then it is going to cost around $300,000.
It's a big investment, but the potential value that it could bring to your business is monumental.
If you don't have that budget right now, don't worry.
Having the mindset and the willingness to implement They Ask, You Answer is the most important thing. As long as you have that we can work with you to outline the scope of your project and implement the philosophy in a way that works for your business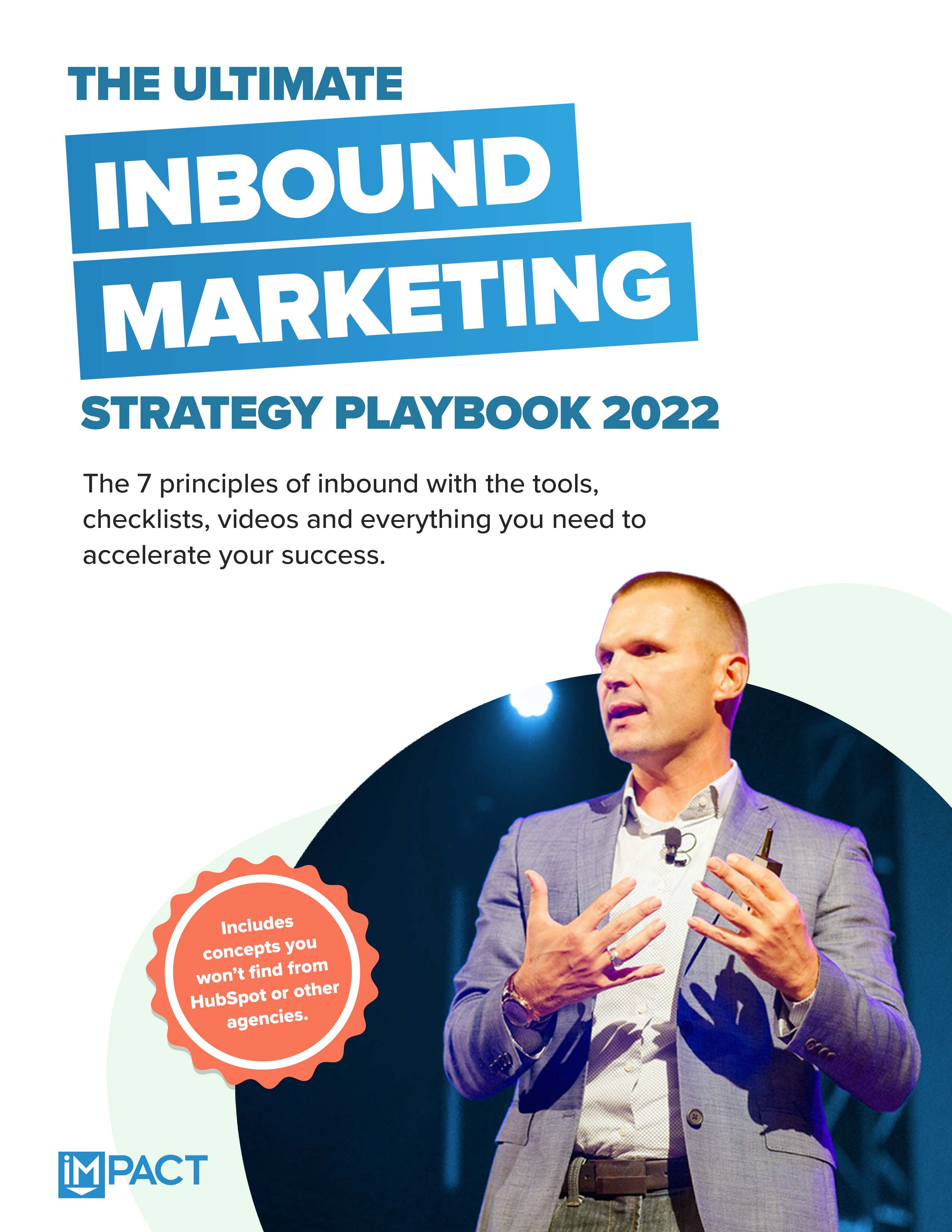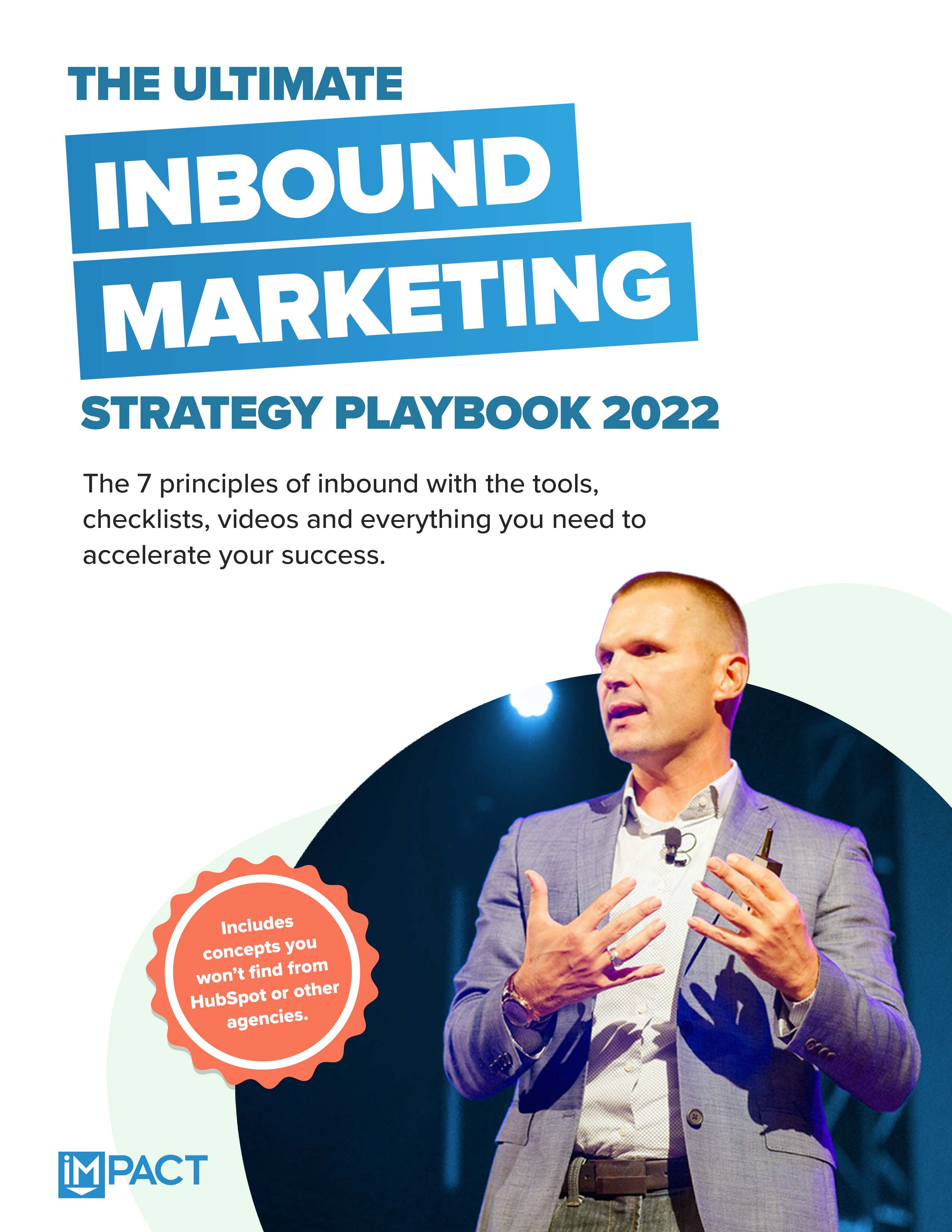 Free Guide:
The Ultimate Inbound Marketing Strategy Playbook 2022
Take your inbound strategy to the next level
Master the 7 principles of highly effective inbound marketing
Dramatically improve your inbound sales
Get more buy-in at your company
Published on July 17, 2020