How is IMPACT different from other agencies?
IMPACT teaches They Ask, You Answer and advocates for client autonomy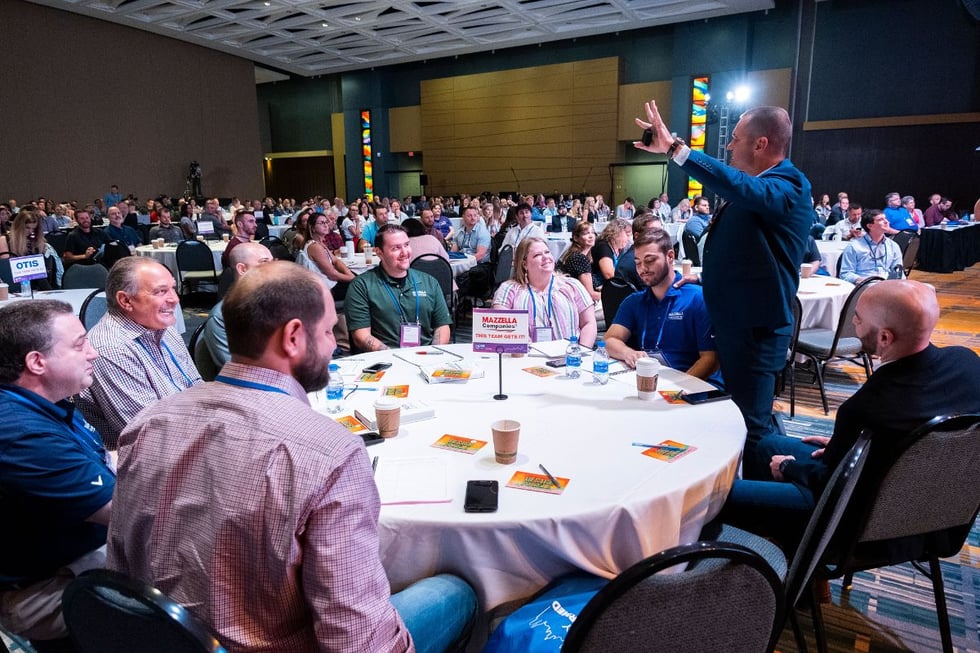 Keynote Speaker, Author & Partner, Author of 'They Ask You Answer", Presented 250+ Sales, Marketing, & Communication Workshops Worldwide
September 10th, 2020 min read
If you look through the HubSpot partner directory to find an agency to help you with your inbound marketing efforts, you will encounter thousands of options.
How can you know which one to pick?
You know you want to see a proven track record of experience, a world-class familiarity with HubSpot, and thought leadership that demonstrates industry-leading expertise, to name a few.
When it comes to checking those boxes, IMPACT presents a good option. We're one of ten Elite tier HubSpot partner agencies and were twice named HubSpot North American Partner Agency of the Year. Still, frankly speaking, we know we're not necessarily a good fit for everyone.
We do things very differently than other HubSpot partner agencies.
For starters, because of the hundreds of stunning case studies we've helped produce, data has clear shown us that, in most cases, companies should take care of the majority of their marketing efforts in-house — especially content production.
Therefore, our obsession is to train you to take ownership of your own digital sales and marketing, thus enabling you to achieve your greatest potential while not creating a perpetual cycle of dependency on a marketing agency moving.
Sound different? It is. Very different. Which is clearly why certain companies are very much pulled towards this idea of "digital ownership" while others do not feel it fits their needs.
But if you're interested in understand further what this type of relationship looks like, and why it's so different than any marketing agency you'll talk to, keep reading.
Related reading: IMPACT vs New Breed vs SmartBug: Which agency is right for me?
What makes IMPACT different?
Although IMPACT stands among the most distinguished HubSpot partner agencies, we are unlike every other agency out there.
Here's why: We think the traditional agency-client model is broken. We believe agencies should help companies like yours be responsible for their own success.
At IMPACT, we do things differently.
In our opinion, too many agencies create relationships in which the client is forever dependent on the agency to survive. The agency is the HubSpot portal expert, the agency is the email marketing expert, the agency knows how to optimize and publish blog posts, and the agency is writing the content that will drive the organic traffic to capture leads and create sales.
A company like yours is dependent on the agency for its success, paying handsomely for the expertise that keeps it growing.
At IMPACT, we think this kind of relationship is unhealthy and unfair. Why should you pay an agency in perpetuity for tasks you can take in-house? Why should your success be always tied to an outside organization?
We imagine a different kind of relationship
We believe you're fully capable of maintaining your HubSpot portal, updating your website, drafting and sending your own marketing emails, and optimizing blog posts. And, we believe you can write your own content. Indeed, we believe you must.
Content represents the very soul of your business, and having an outside author write about what makes you who you are will never be as authentic and compelling as when you do it yourself.
At IMPACT, our goal is to coach you to own and improve your digital sales and marketing. We want you to reach a point where you no longer need us.
Our team will help train your team
At IMPACT, we don't believe in marketing initiatives. If something only drives traffic but doesn't increase your sales and revenue, it is not a wise investment. That's why we work with your sales and marketing teams to make sure you reach your goals.
You see, we're a digital sales and marketing agency, so we plan on working closely with everyone connected to your company's revenue.
That means forming a blended revenue team with representatives from marketing and sales. This way, messaging is consistent throughout a buyer's experience and your marketing team is producing content that helps your sales team close deals.
What's more, we know that company initiatives only work with buy-in from the highest levels, so we meet with company leaders as well.
Our whole team will work together to serve your whole team, ensuring the alignment that drives results.
IMPACT's Digital Sales and Marketing Mastery program
IMPACT offers a host of services to best suit each client's needs, and we bundle these services in our Digital Sales and Marketing Mastery program, which provides all-inclusive coaching and training personalized for your team.
Your IMPACT coach will work with your business leaders to determine the best path forward.
Onboarding and strategy sessions
Your IMPACT coach, with the help of your account manager, will begin by leading a strategy planning session with your business leaders and heads of sales and marketing.
This will allow for a deep dive into your company's health and goals. Your IMPACT team will utilize the digital sales and marketing scorecard to help set priorities, work on goal setting, and ultimately build a quarterly roadmap which will be used by your team and ours.
Expert coaching and training sessions
After onboarding and strategy building, your team will work with IMPACT's subject matter experts to develop their role-specific skills.
Over the course of your journey, you may find yourself working with several members of IMPACT's staff:
Content trainers specialize in both written and video content and will teach your team how to create content that educates customers before and during a sales conversation.
HubSpot trainers will help you set up HubSpot (or clean up your existing HubSpot portal) so that your content efforts can be measured effectively. They teach you how you can best leverage HubSpot within your company.
Website services experts strategize, design, and develop your website if you need a new site built or your existing site updated.
Paid media specialists deploy omnichannel paid media campaigns across search and social media that are specifically tailored to your business goals.
Video production experts train your internal team to produce videos that can be used in the sales process to close deals more effectively.
Every 90 days, you and your coach will revisit your scorecard to monitor progress and decide your new priorities and next steps.
You will have access to additional resources to help your learning
IMPACT has produced thousands of articles, podcasts, videos, pillar pages, and reports covering all aspects of cutting edge digital sales and marketing. These resources are available free on our website, which draws millions of visitors each year.
In addition, we recently launched IMPACT+, an online educational platform with courses, keynotes, discussion boards and more. You can learn from IMPACT's experts and connect with other industry leaders.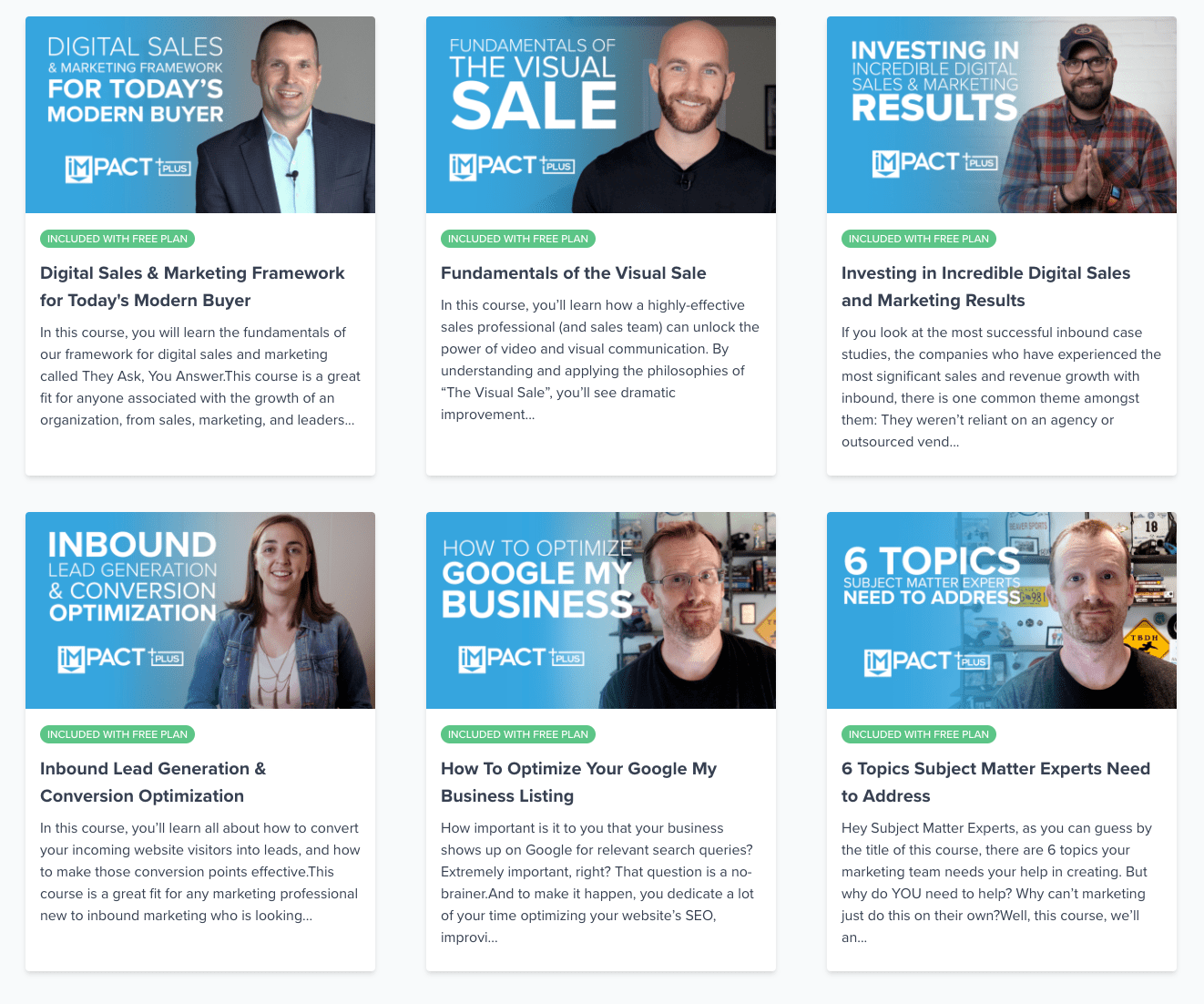 IMPACT+ courses
Paying IMPACT+ members (called "Pro") get access to more than a hundred exclusive recorded event sessions from such industry leaders as Brian Halligan, David Meerman Scott, Rand Fishkin, and Ann Handley.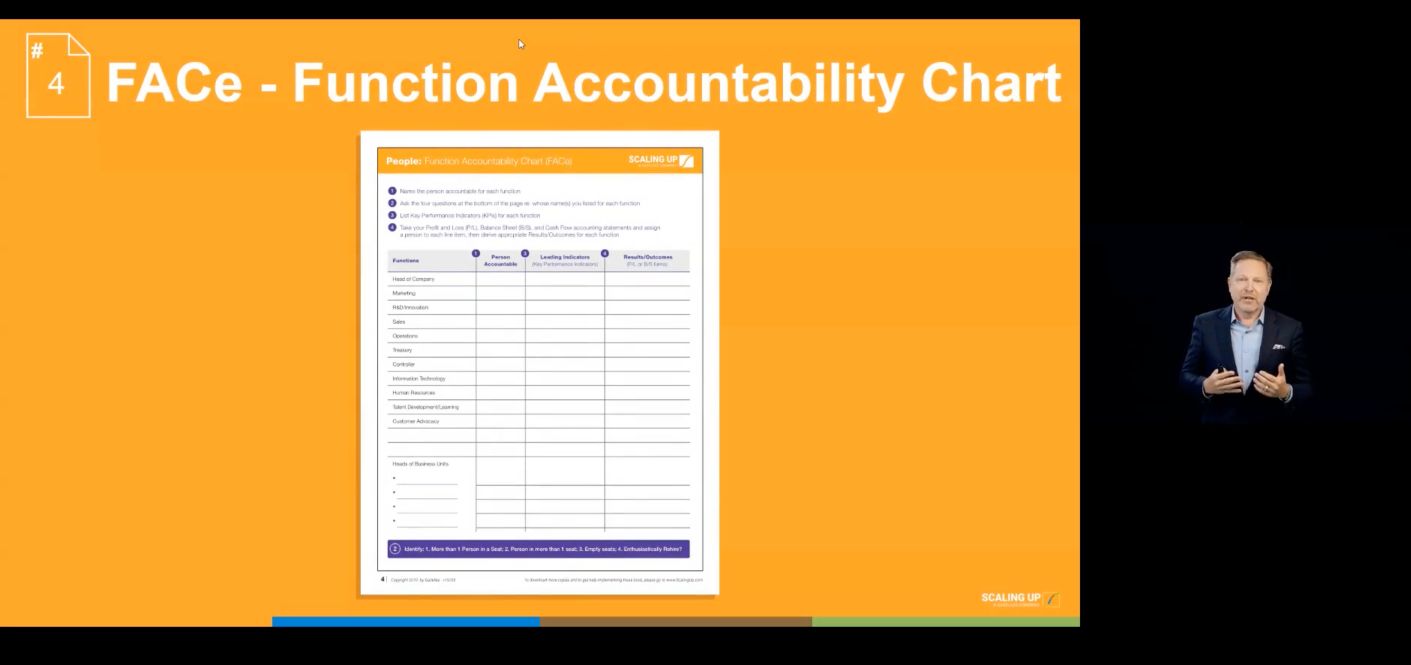 Keynote from Scaling Up author Verne Harnish
Also, virtual peer groups bring together sales professionals, content writers, videographers, company leaders and more to connect and speak frankly about wins and lessons learned with others in the same role.
As a Digital Sales and Marketing Mastery client, you get 60 days of IMPACT+ Pro seats for ten team members.
Your small business can take control of its digital sales and marketing
As a small business owner myself, I understand the mindset that animates and motivates most entrepreneurs. You want to control your own destiny. You went into business on your own because you had a vision that, matched with your ambition, has led you to where you are today.
If something is not going well in your business, you want to be able to fix it. You want to take charge.
Yet all over the country, businesses are beholden to marketing agencies who are doing tasks the businesses could do themselves if they had the right coaching.
You don't need an agency to make updates to your website, provide you with traffic reports, and schedule your emails. And you certainly don't need an agency to write the content that describes the very heart of who you are and what you do.
You can be doing these things yourself. IMPACT can help teach you.
If you believe the traditional agency model is broken, you're in the right place. Let us help you take control of your sales and marketing destiny.
(image credit: Seshu from connecticutheadshots.com)