How to Create a 90-Day Social Media Marketing Plan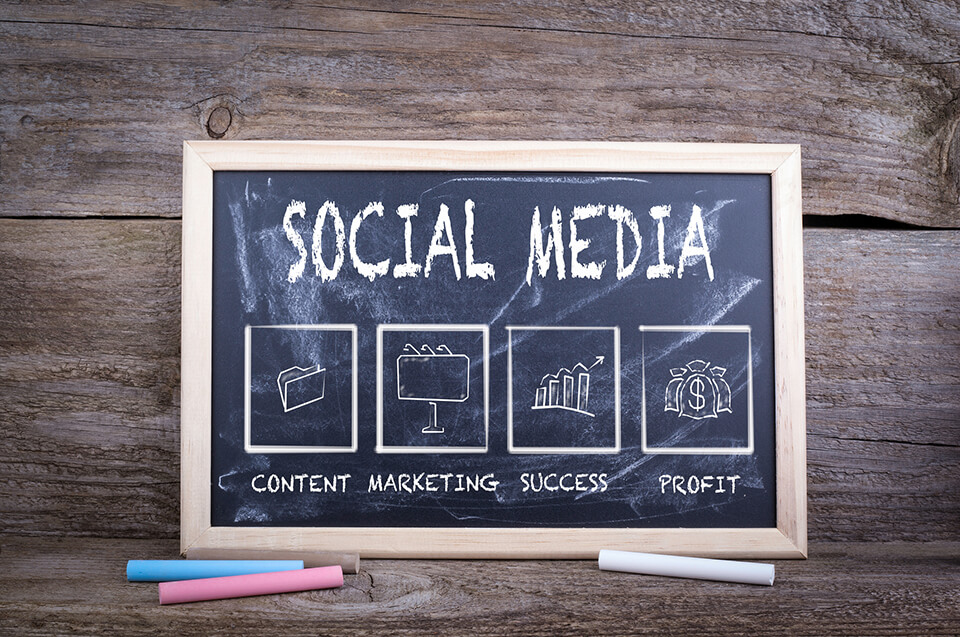 Social media marketing, like most things, works best when you put some thought into it first. Posting whatever random thoughts pop into your mind might be an effective social strategy for the average person, but for a professional marketer it falls well short of the mark.
This doesn't mean you need to have every post planned to the letter for the rest of your life, but a little deliberation can go a long way in maximizing the effectiveness of your social strategy.
A good way to reap the benefits of working ahead without overwhelming yourself or your team is to plan your social media marketing ahead in 90-day increments.

A 90-day social media marketing plan gives you enough time to gain valuable insights into how well a strategy or strategies are working, while allowing for those that aren't to be tweaked or abandoned before they do too much damage to your bottom line.
The principals are largely the same as when you created your overall marketing plan—set goals, follow through, measure and repeat. Use the following 5 criteria to get the best results.
Establish Concrete Goals
A concrete set of goals will not only help you plan and strategize for your 90-day plan, but also provide goalposts for evaluating its success at the end.
The end goal for your campaign could be a number of things—increased social media engagement, website traffic, lead generation, conversions or some combination of all of these. Specific is always better than general—"surpass 5,000 followers" is better than "get more followers," for example.
Based on your goals you can get a sense of what kinds of audiences to target, what kinds of ads to run, which social media networks to focus on and other important details of your plan.
Define Your Target Audience
After you've established your goals, take another look at your buyer personas. Figuring out who they are and what they currently need is HUGE. Aligning your content and social media posts to your target audience is crucial for seeing a positive return on your time and other investments.
Look at the interests, demographics, careers and pain points of your buyer personas to craft meaningful content and target your ads to appeal to the audience you're actually trying to reach.
Plan Out Your Content
This is where the heavy lifting of your 90-day plan gets done. Create a pre-scheduled calendar of content like blogs and article shares, and automate anything that can be automated. You might not be able to pre-plan everything, but just knowing the types of content you want to put out there is important. For example, you may not have a library of videos built up, but planning to post a video will increase the chances you look for opportunities to take or start brainstorming ideas for one.
Social Media Posts: Scheduling and automating social media posts lets you focus on other tasks during much of the month. Ideal frequency depends on your audience and the social network in question, but general best practices go something like this:
Facebook: 1-2 posts per day, in the morning and afternoon or evening
LinkedIn: 1 post per weekday morning
Instagram: 1 or more posts per day, as consistently as possible
Google+: 2 posts per weekday, in the morning and afternoon
Twitter: 1-5 posts per day, scheduled regularly from morning to evening
Aim for a good combination of self-promotional posts, content amplification, educational or inspirational posts and conversational content to encourage engagement from followers.
Blog Posts & Other Collateral: If you plan to promote any blogs, e-books, videos or other content, create a plan of what it's going to be. A good sense of what you'll be working on and when it will be needed can go a long way. Content created with ample time to research, draft and review beats one hastily assembled the morning before its published every time.
"A 90-day #SocialMediaMarketing plan gives you valuable insight into the effectiveness of your strategy" TWEET THIS
Use a Combination of Planned and Real-Time Posts
Planning your posts and content is vitally important, but that shouldn't mean you completely ignore your social media in between scheduling sessions.
A big part of successful social media marketing comes from understanding that social networks are designed to facilitate real time communication between people, not just push out content.
Make time weekly to bolster your pre-planned posts with real-time, improvised social media activity. Engage with followers. Retweet influencers. Comment on the weather. Make a joke about a trending topic or hashtag.
This kind of activity will not only make your social media presence more enjoyable for your audience, but encourage them to engage with your more openly promotional content down the line—not to mention, it's a lot of fun.
Review and Realign
Once your 90-day plan is up, it's time to take a look at what worked, what didn't and how to move forward.
Did one piece of content fall flat? Try to figure out why. Did one particular audience really respond to your sponsored posts? Make a note to channel more of your advertising budget toward that audience in the future. Did you fall short of a number you were gunning for? It may have been unrealistic to begin with.
The number of insights and improvements you can glean after three months is endless.
Breaking down your marketing strategy into manageable 90-day chunks is a great way to keep perspective on your goals and accomplishments, set sensible priorities and much more.
Free Assessment:
How does your sales & marketing measure up?
Take this free, 5-minute assessment and learn what you can start doing today to boost traffic, leads, and sales.