We're new to paid ads; what can we expect in our first 6 months with IMPACT?
It's never too late to get started — here's how you can best prepare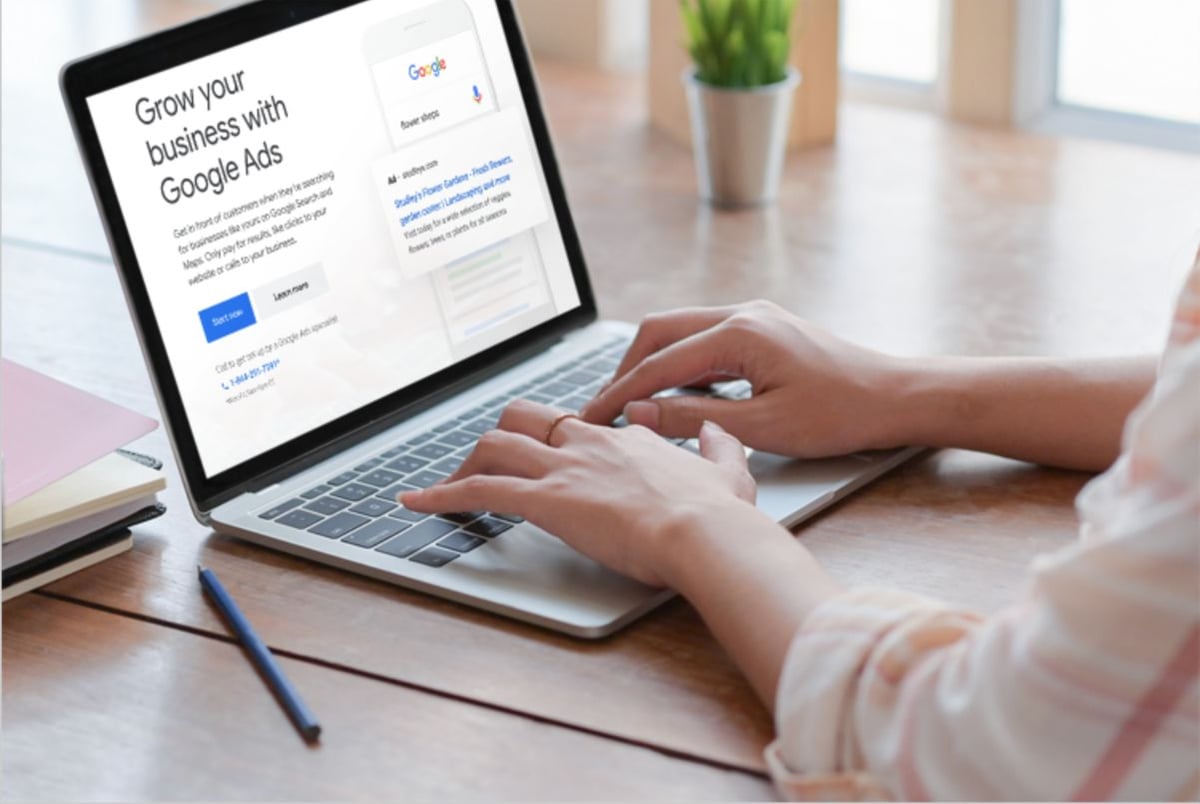 If you're just getting started with paid media ads, which appear on social media or in search, you'll want to make sure you get everything right. This means building great data, tracking performance, and testing creative. These sorts of ads can be very effective, but only if they are done properly.
IMPACT's paid media team advises that you have all of your ducks in a row before investing heavily in any platform — and this doesn't just involve your social media accounts. There's no sense driving traffic to a website or landing page that won't convert visitors.
However, if you're ready to jump in with both feet, here's what you need to know, according to Rachel Palmateer, IMPACT's paid media team lead.
Getting started with IMPACT's paid media team
John: If a company is completely new to paid ads, how can IMPACT help them get started?
Rachel: If you're completely new to paid ads, you have zero platforms existing right now, you're probably better served getting a different company to work with you to get the basics set up.
There's so much setup that goes into running paid ads effectively, and some of it is indirectly connected: is your website great? Is your SEO perfect? Do you know your conversion paths?
All the basics that we look for when we take on a new client, you have to have that in place or work to get it in place before we begin. For companies who are not yet ready to work with us, we partner with WordStream. They are a platform that guides beginners in getting comfortable with running paid ads.
They can help you get from zero to wherever you need to get to.
So we do recommend, if you're just starting, to go spend some time with WordStream, get familiar with the ins and outs and the jargon, and play with some small budgets.
Then when you're ready to spend at least $3,000 per month, come talk with us and we're more than happy to run an audit, talk strategy, and then dive into it.
Is it too late to get started in paid media?
John: Is now a good time to get started in paid media? If a company hasn't started yet, are they too late?
Rachel: If you're brand new to ads, you're not too late to get started. This is an ever-evolving industry and there is always an entry point. Something to look out for, however, is how ad inventory and seasonality might influence your costs to get started. Entering during an expensive time will cause a small budget to be eaten up quickly and you might get discouraged because results will be much slower to come in.

For example, if you sell boots and you want to start selling boots in December, your costs are going to be higher for testing your market due to seasonality and high competition for ads featuring boots.
While there might be these kinds of seasonal fluctuations for any industry, any time is a good time to get started with paid media.
A bad time to get started is if you are smack in the middle of running an email marketing campaign and you're like, "Oh, let's add paid ads into the mix." At that point, you're too late to effectively support that campaign with paid ads.
To maximize your paid ad campaigns, you need to do the foundational work: figure out your audiences, do some testing, and do some scaling. Then you can roll out a campaign support strategy.
If you're already mid-campaign and you haven't done anything, you are too late. But there's always the next campaign to prep properly for!
Why an omnichannel approach is best
John: Why does IMPACT believe an omnichannel approach is the best approach?
Rachel: People today bounce between devices and browsers. They might look at something in the morning, then have a full day of work meetings, and then remember it later in the day when they're watching television and scrolling through Instagram.
The omnichannel approach allows us to reach people multiple times in various digital parts of their world.
This way, we stay top of mind with them as they go through their buyer's journey. It also allows us to nurture the customer using different platforms. Maybe in the awareness stage, they come to us through Google, and then we get in front of them again when they're on the couch looking through Instagram with more of a middle or bottom of funnel sort of ad.
We've seen great results from that versus using just one platform. If you have just Facebook doing all the work, you're putting a lot of eggs in one basket.
John: How does the IMPACT team collaborate across platforms?
Rachel: We have folks on the team who have a niche focus. Some are more geared toward Instagram and Facebook and social advertising. Some are more focused on search marketing and Microsoft Ads. And so we have specialists in each of these, in these platforms.
Our clients generally say, "Okay, I have $35,000 this month to spend on ads. That's my budget. You guys make it happen." They don't generally come to us and say, "For each platform, here's what we want to spend."
Our specialists work together to use that spend in the most effective way. The team talks through the budget and might say, "Okay, we want 60% of the budget for Facebook ads. The 40% will be split between Google, Microsoft Ads, and LinkedIn. How do we split that up to best accomplish the campaign goal?"
Then as we go through the campaign, if Google starts to take off and Facebook is slower to see desirable results, we can shift some of the allocated budget from Facebook to Google without having to reach out to the client to ask for more money.
Omnichannel ads: your first six months
John: What can clients expect in their first six months? How quickly can their ads get up and running?
Rachel: Generally, it should only take about two months to completely ramp up your paid ads. But first, we need to learn the account. If you've already had ads running, then we've got data that we can comb through. We have campaigns that we can look back on and see where they were successful and where they weren't. If not, we have to start from scratch.
First month
Month one is a lot of digging in and getting our footing with the brand and with the account. We start by reviewing business goals, paid media performance goals, campaign goals and the associated strategies.
Then we audit everything in any existing accounts and come back to the client with a plan and a strategy. We talk it all over together, and if it all sounds good, we're ready to go.
The next step is to start rolling out the ads. That might look like new creative — new graphics or new copy for existing ad campaigns. It might look like a brainstorm for new audience targeting, because maybe they were targeting something that didn't work before, or maybe their business has changed and now they need to target a whole different subset of people.
It's a lot of hands-on with the client in the beginning, as we start figuring it out.
Second month
Month two is essentially running the plan and watching how it works, and adapting as we need to, optimizing as we're able.
Third month and beyond
By month three we mostly know who our winners are and who our losers are and where we want to scale moving forward.
John: What shouldn't businesses expect to see in the first six months?
Rachel: They won't see us creating landing pages for them. They won't see us creating content for them outside of the ads.
They are also not guaranteed to see instant changes in results. Sometimes we make a couple tweaks and suddenly a client's ROAS (return on ad spend) rapidly improves and we're all thrilled about it. But sometimes we need to really recalibrate an account and the results come more slowly.
What businesses should expect to spend
John: What should businesses expect to spend across all platforms?
Rachel: This really depends on the client's industry and their niche within the industry. If you have low competition, then it's going to be less costly for you. If you are advertising sneakers, you probably have a significant number of competitors so you'll likely need to bid higher for your ads to display.
Cost also varies platform by platform. Generally speaking, LinkedIn is more expensive than Google and Microsoft Ads. But LinkedIn can drive better results than Facebook for some businesses — like those in the B2B sector.
Seasonality plays into this as well. If you're a sunscreen company, you're going to have a more expensive time advertising in the summer. Your peak season for advertising will also be the peak season for your competitors.
Additionally, the seasonality around ad inventory can have a big impact on costs.
For example: we have an election coming up in the U.S. For platforms that allow political advertising, the ad inventory is going to drop as more and more political ads come on the scene. When ad inventory goes down, the cost to advertise (even if you're not advertising politically) will go up because there's just not as many slots available for your ads. It's basic supply and demand.
Same with Black Friday and Cyber Monday and the end-of-year holidays — as companies flood the platforms with ads about their amazing big savings, ad inventory will drop and advertising will become more expensive.
Expect to spend at least this much
John: What is the base that a company should expect to pay?
Rachel: It depends on what a company's budget is and what they're trying to accomplish.
If a brand wants to promote their important annual conference and they want to put a little money into paid ads to see if that will help their ticket sales, that can be done. The concern is: are you going to be able to catch enough data to really evaluate the efficacy of your spend and optimize for success?
With a $300 budget, you'll have a limited reach and therefore a limited amount of information to go off of when reviewing the account and tweaking to improve results. You'll need a longer timeline before you have enough data to make strong decisions off of.
A good base range budget for paid ads is $3,000 to $3,500 per month as you get started. This gives us enough budget to test, validate, and scale as needed to quickly bring the account up to speed and see results worth high-fiving over.
If you're going to dabble, dabble all the way. Think about it like this: If you're going to try out oil painting, you should spend the money to buy good quality oil paints. Otherwise you aren't going to know what's possible.
IMPACT's fees
John: What about IMPACT's fees?
Rachel: We bill a base fee at the beginning of each month and then a percentage of ad spend at the end of each month.
For example: If a company is spending $15,000/month on ads, IMPACT will bill our $5k base fee plus 15% of ad spend.
So, that's $5,000 base fee plus $2,250 performance fee.
People can visit our services page for more details.
Getting your company ready to begin
John: What can a company do to be as ready as possible?
Rachel: Being able and willing to spend the ad spend minimums for working with us is really the key piece. Otherwise, you want to make sure your goals are set, your website is converting, all of that.
There are different ideal conversion rates for different industries, but having an ideal conversion rate for your pages is important because then you're sending traffic to a machine that just works, and you know it works, versus sending traffic to something that's a dead end because it's not converting well.
I use a housewarming analogy: You don't invite people to a housewarming party at a house with no furniture or windows or doors.
Your website is the house. Your paid ads are the invites to the party. When the guests start coming and they arrive at an empty house, they're going to say, "Why did I bother coming here?" And then they go away and they never come to your house ever again.
That's the thing with paid ads. If you're just getting started, make sure to really have your house in order before you start doing the ads. Otherwise you could start reaching really great people who come and immediately write off your business and will never give you a second chance.
Or, you wind up spending all this money, getting people to go to your website, and they bounce. Then you'll think, "Paid ads don't work. I give up forever," and you'll leave out a really valid marketing option that works for almost everybody.
Don't give up on it. You have to set the right environment for it to succeed.
Free Assessment:
How does your inbound marketing measure up?
Take this free, 5-minute assessment and learn what you can start doing today to boost traffic, leads, and sales.
Get Started
Free Assessment:
How does your inbound marketing measure up?
Take this free, 5-minute assessment and learn what you can start doing today to boost traffic, leads, and sales.
Published on September 15, 2020