How to grow a social media following in 2020: 9 essential steps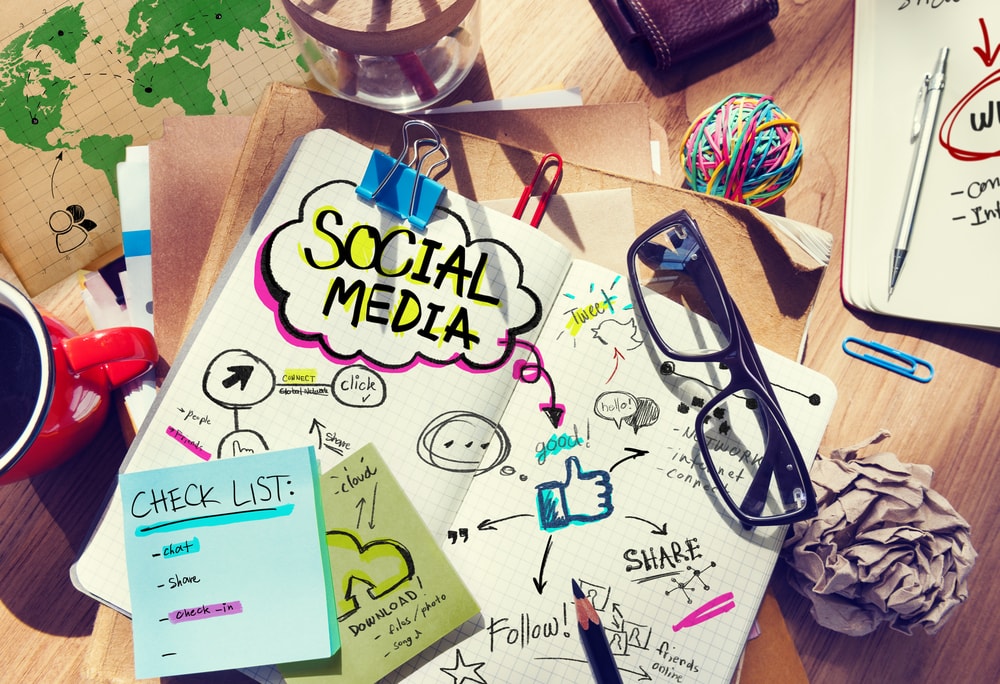 How to grow a social media following
Choose the right social platform
Analyze your competitors
Complete your profiles (yes, your personal ones too)
Be consistent with your brand
Share awesome content
Connect with industry thought leaders and influencers
Use hashtags
Utilize paid advertising and sponsored posts
Engage with your audience
As someone who has grown up with social media for practically my entire life, I have found myself time and time again taking it for granted.
I think back to making my Facebook account and how excited I was to become digital friends with my real-life friends.
It seems silly now, but it felt like a big moment.
Over time, I ventured over to Twitter, Instagram, and LinkedIn, among others, because I needed to have an account on all of these platforms.
As I have grown older and started my career in digital marketing, I now understand just how impactful social media has become in everything we do as a society and how different life is because of it.
Never before has an individual been able to stay connected with hundreds of thousands of millions of people all across the world in real-time.
For me, I can remember back to a time when I was maybe 13 or 14 years old. I had a friend group that I met on a Facebook gaming page. While I was living in Connecticut, one was living in California, two were living in Ohio, and two were living in Poland.
It can be hard to fathom that social media brought us all together and allowed us to become long-time friends who have stayed connected for over 8 years.
But these types of connections don't stop with just individuals. Brands are building these same personal connections with their consumers through social media.
As a brand, you have immense opportunities to share exciting news and insights about your company, develop an online community of people passionate about your brand, and interact with consumers on a more human and personal level than ever before.
Although, for brands, building that following and connection with your audience can be difficult if you don't know how to get started.
This article will teach you the basics of building a social media following and will provide you with the tools and tactics that brands are using to win on social media today.
1. Choose the right social platform
First things first, understand that just because there is a social platform, doesn't mean you need to be on it.
You need to understand what the platform really does, who uses it, how people use it, and determine whether it makes sense for your business to have a presence.
Can you confidently say that your target consumer is using every social media platform available? The answer is likely no.
With that being said, your brand should be on the platform(s) your consumers are on. Having great content on Facebook and a highly-active presence means nothing if your buyer persona isn't there as well.
To help you decide, let's take a deeper look at five of the largest social platforms as of September 2019.
Facebook
It is impossible to ignore that Facebook continues to be the leader in the social media space. Rapidly approaching the 2.5 Billion active user mark, it should be no surprise that its top priority is keeping users on the platform longer.
Over the past couple of years, Facebook has launched a number of new services that allow users to do more without leaving for another site, including reigniting Facebook Groups, live video streaming services, building out a robust advertising platform (more on that later), and adding news publishers.
I know what you're thinking… "But my company is different and these new services don't help me. We wouldn't be able to use Facebook to market ourselves because our audience won't find our content there."
Although your audience may not use Facebook in a work capacity, they are likely still using the platform personally — possibly as a mental escape during their workday.
You can still get found and make an impression in this respect.
For example, SurveyMonkey created a great Facebook post about using surveys to create winning ads, logos, and packaging using puppies (always a win in my eyes). It is to-the-point, eye-catching, and has an appealing brand offering for consumers.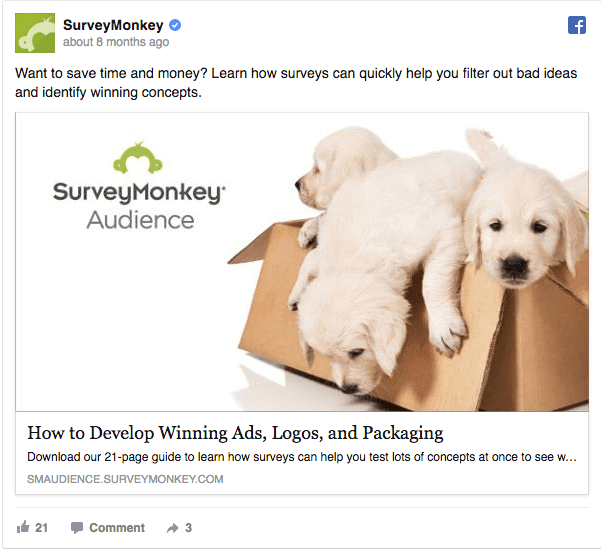 YouTube
Some may be hesitant to think that YouTube is considered a social media platform. And on the surface, I would say there is merit to that.
Consider this fact: YouTube is the second largest search engine behind Google. With video continuing to surge as a preferred form of content, it's no surprise that YouTube is also the second most-visited site on the web, again, only behind Google.
However, as you dig deeper into the core of the platform, YouTube has hundreds of millions of personalities putting content out every single day for the enjoyment and interest of their viewers. This is like every other social platform.
YouTube content creators publish 400 hours of video every minute, and users watch over 1 billion hours of YouTube videos every day.
I know that personally, YouTube is a happy place for me to fall back to and there are a number of content creators who I watch on a weekly, sometimes even daily basis.
Now, as a brand, I'm sure you're thinking it's difficult to justify using YouTube because you may be in an industry or be offering a product or service that is niche or less flashy than others.
I will play devil's advocate and say that YouTube's four most popular content categories are comedy, music, pop-culture, and "how-to" videos.
Reflect on your brand and ask yourself, "Do I have "how-to" information or tutorials that my customers may find valuable?" If so, create a video and share it on YouTube!
It will only help your brand and give you an increased chance of being found by consumers.
YouTube videos also have a strong chance of appearing as the top search result in Google when a user searches a question such as "How to…"
In the example below, I searched "How to use HubSpot 2019" and the first results were all YouTube videos being featured above the first text-based search result, which was from HubSpot themselves!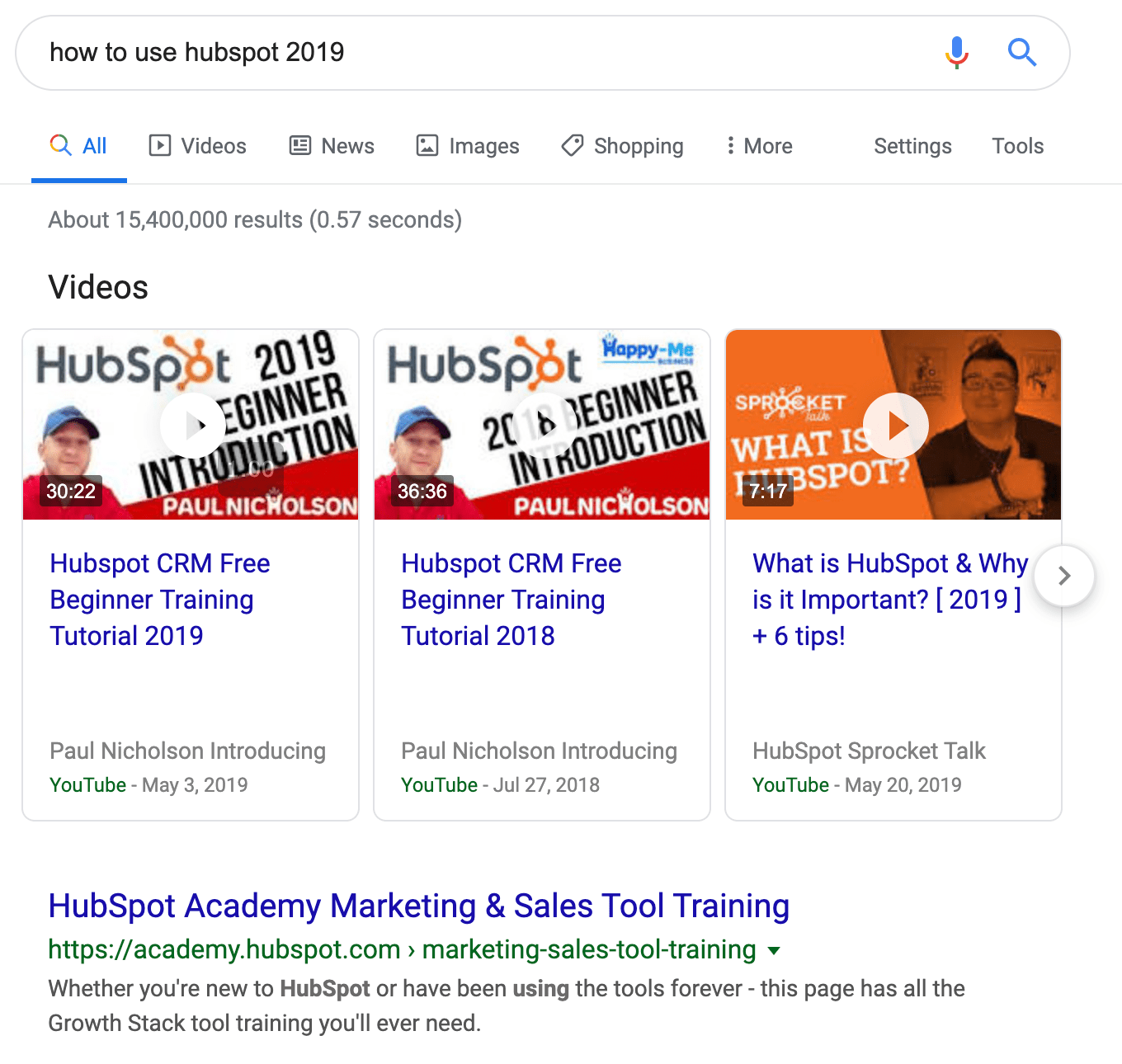 Instagram
What used to be a trendy social media platform for posting filtered pictures has skyrocketed into the third most trafficked platform in the world.
Since being acquired by Facebook in 2012, Instagram has now achieved over 1 Billion monthly active users. More interestingly, Instagram posts have been seeing results as high as 10x engagement compared to Facebook.
In August of 2016, Instagram launched Instagram Stories. In 2019, over 500 Million Instagram users are using Stories every day, equalling more than half of total Instagram users. And, more than ⅓ of the most-viewed Instagram Stories are actually coming from businesses!
Instagram has also launched shoppable tags in both Stories and regular posts. With an Instagram business account, brands can now tag their products with links to their e-commerce pages, allowing users to make purchases directly on the platform.
This is a powerful feature for businesses that use e-commerce.
Editor's Note: The following feature was sponsored by Combin. - Ramona Sukhraj, Head of Editorial Content
Instagram strategy need that little extra boost?
Combin is a suite of tools (available on desktop for iOS, Windows, and Ubuntu) to help you not only attract new Instagram followers, but also plan and schedule content, manage multiple accounts simultaneously, communicate with your audience, and track activity and growth.
The company offers two main tools: Growth and Scheduler.
With Growth, you are given powerful insights to analyze your existing audience like gender, language, and location demographics as well as advanced search to target new followers based on your findings.
You can also identify users who unfollow you, follow you back, do not follow you back, and also automate actions like following or commenting on certain posts.
With Scheduler, all of the hassle of maintaining a steady flow of Instagram content is taken care of.
You can schedule posts in advance with control over many of the things you typically would on platform including size editing, location tags, hashtags, and mentions. You can also bulk upload Stories.

Now, editing outside of cropping (i.e. filters, text, etc.) will have to be done previously; the tool is not for creating content from scratch, but the scheduling tool does speed of the process of posting dramatically.
Growth pricing is available for as low as $15 a month and Scheduler is available for as little as $7, but both are available for free with limited features.
Twitter
When Twitter launched in 2006, it gained immense popularity by introducing a 140 character limit to posts (now updated to 280 characters). It revolutionized how social media was thought of by becoming the first platform to embrace being truly in real-time.
As Twitter has grown to 330 Million active monthly users, it has become increasingly popular for getting the most up-to-date news and information, in real-time.
In fact, 12% of Americans use Twitter as their primary source for getting the news.
However, where Twitter really takes flight (get it, because birds fly) is when it comes to its international reach. 80% of Twitter users are located outside of the United States and Twitter supports 34 different languages.
Global brands should take advantage of Twitter's international reach, especially when it comes to big announcements or product launches.
LEGO took advantage of the international reach when they announced their new game LEGO Star Wars: The Skywalker Saga, getting over 500 retweets and over 2,300 likes.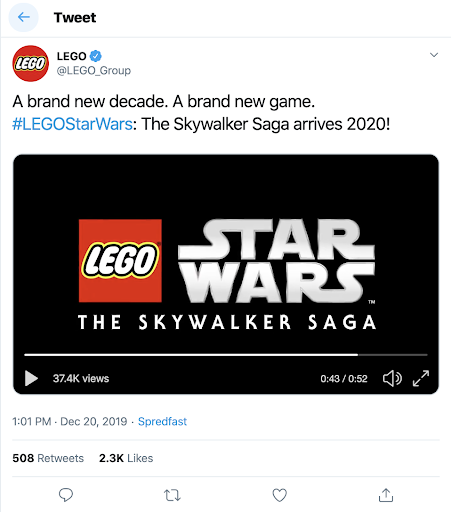 The platform has also introduced advertising and the ability to upload videos and live streaming.
LinkedIn
"The social media for professionals." That's how most people describe LinkedIn and it does make sense seeing as 80% of marketers use LinkedIn for professional purposes.
Talk about a B2B marketer's dream.
You can connect with people in your target industries (even as specific as to target companies you want to work with) and market to them directly. Or, as you're looking to grow your business, you can use LinkedIn to recruit quality talent to hire at your company.
Not only that, but LinkedIn has also become increasingly content-focused.
LinkedIn has introduced native video to the platform, allowing users to either record live video or upload a video and publish it to their newsfeed. You can simply click the video icon at the top of the page and add a video directly into your post.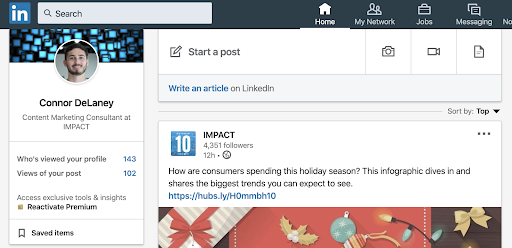 For all my fellow bloggers, LinkedIn makes it easy to share your long-form content on your profile. Rather than copy and paste a lengthy article into the usual "Start a post" section, you can instead click "Write an article on LinkedIn" where the platform has a blog publishing platform built-in.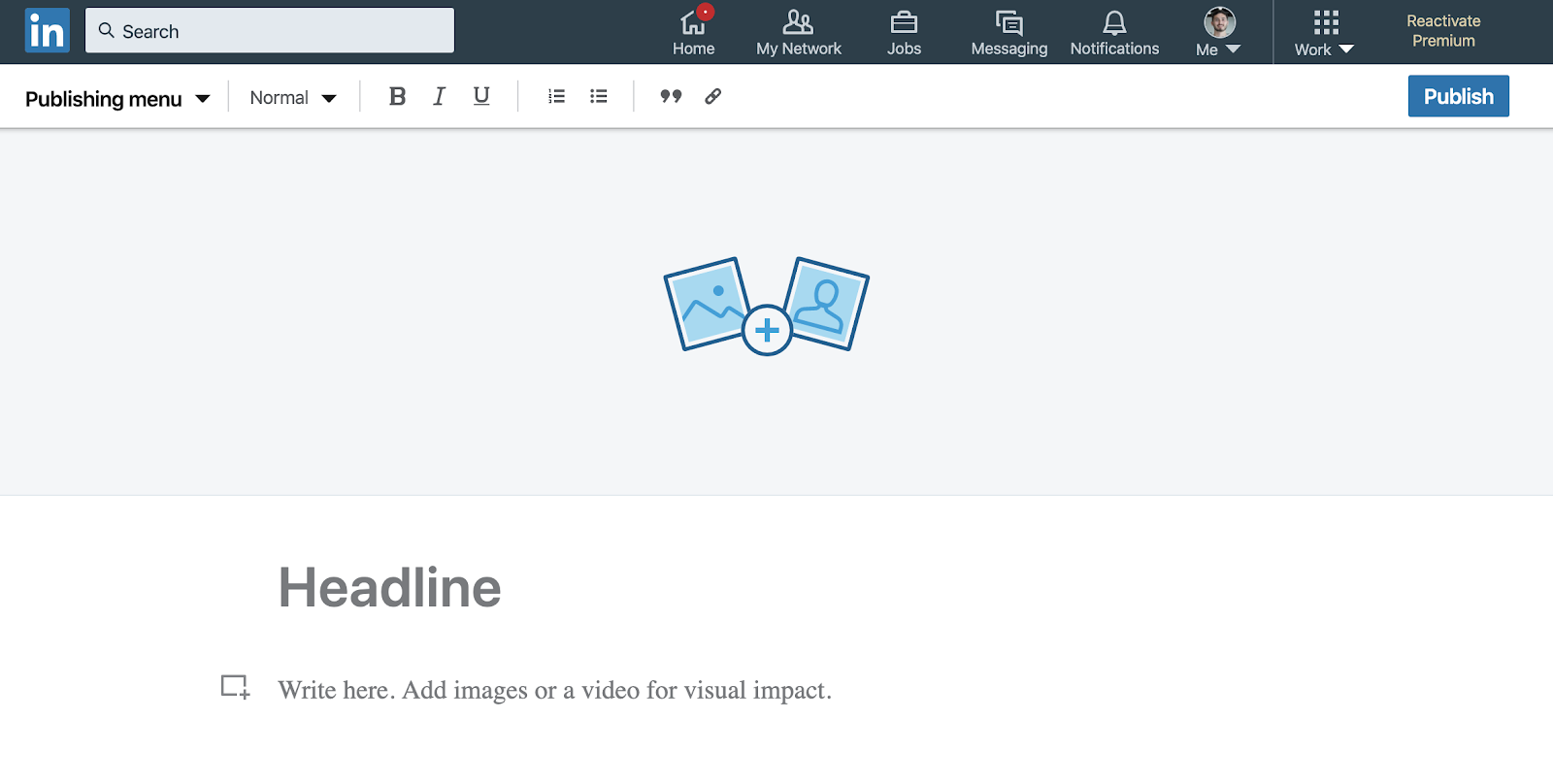 LinkedIn also has updated LinkedIn Groups.
Similar to Facebook Groups, LinkedIn Groups are where like-minded professionals come together. These can be a great way for you to find and connect with those who work in the same industry, field, or that share the same interests as you.
Though these are the five most prominent, there are plenty of other social media platforms you can consider for marketing your business as well, including Pinterest, Snapchat, TikTok, and more.
Make sure to do your research and to have a strong understanding that the platform you choose is somewhere your ideal prospects are frequenting. Choosing the right social platform is the first step to building a strong presence and following.
2. Analyze your competitors
Something you should be consistently doing in marketing is analyzing your competitors — and that stands true for social media as well.
What platforms are they active on? What kind of content are they sharing? How often are they sharing?
Understanding your competitor's social media strategies and engagement will help you establish a roadmap of what you should be doing as well.
Even more importantly, by analyzing your competitors, you will discover opportunities to differentiate yourself as a brand in the eyes of the target consumers you are competing for.
3. Complete your profiles (yes, your personal ones too)
Now that you've determined where to build your profiles, it's time to do the dirty work.
Be accurate and up-to-date
Almost every social media platform has a summary area, profile picture, and cover photo where you can enter and showcase information about your business — make sure that this is accurate and up-to-date across all of your platforms.
Nothing is more confusing than seeing one address on your website and another on your Facebook page.
Establishing this general information helps add credibility and allows people to take action immediately if they want.
Building out profiles shouldn't be siloed to just company pages
Depending on the platform, each of your employees should have completed profiles so they too can share company news, industry insights, etc. Think of the increase in reach you can have by establishing an employee advocacy program!
As every employee becomes a brand advocate for your company — sharing content across their personal platforms — you have the potential to reach all of their followers and connections as well.
As you are building out these profiles, it is important to remember that your company and personal profiles are never truly complete.
You should always be making tweaks and adjustments that will improve the user experience and reflect your company in a positive light.
4. Be consistent with your brand
When I say consistent, I mean the overall tone of your social media presence needs to match your established personality, values, and voice.
Your written bio should match your profile image which should match your cover photo which should match your content.
Even more so, if you are using multiple social media platforms, be sure that each account tells the same story and projects the same tone for your company.
Consumers want to make a meaningful connection with your brand and sharing mixed and contrasting messages will only confuse your followers and likely deter them from sticking around.
For instance, if you're a law practice, don't act fun and exciting in your bio if the content your posting doesn't also reflect a similar mindset or personality.
Take the glasses brand Goodr as a good example
To sum up their brand, they require every job applicant to provide "a drawing of an octopus fighting a pirate (not joking)."
Yes, it is a very unique brand, and yes, this example probably doesn't directly relate to most businesses.
However, you can learn a lot from them.
Goodr does a fantastic job of being consistent with their fun, colorful brand across their social media accounts through their profiles and the content they share.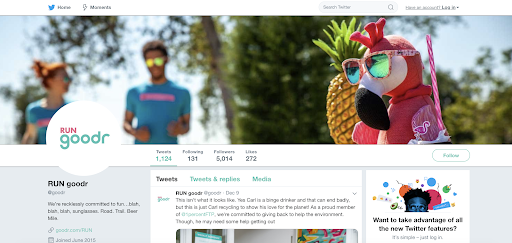 Goodr's Twitter profile, for instance, uses a cover image that features their iconic flamingo, Carl, wearing his favorite pair of Goodr sunglasses and chilling next to a pineapple.
Their bio reads "We're recklessly committed to fun...blah, blah, blah, sunglasses. Road. Trail. Beer. Mile."
And it doesn't stop there, the content they post is perfectly on-brand as well: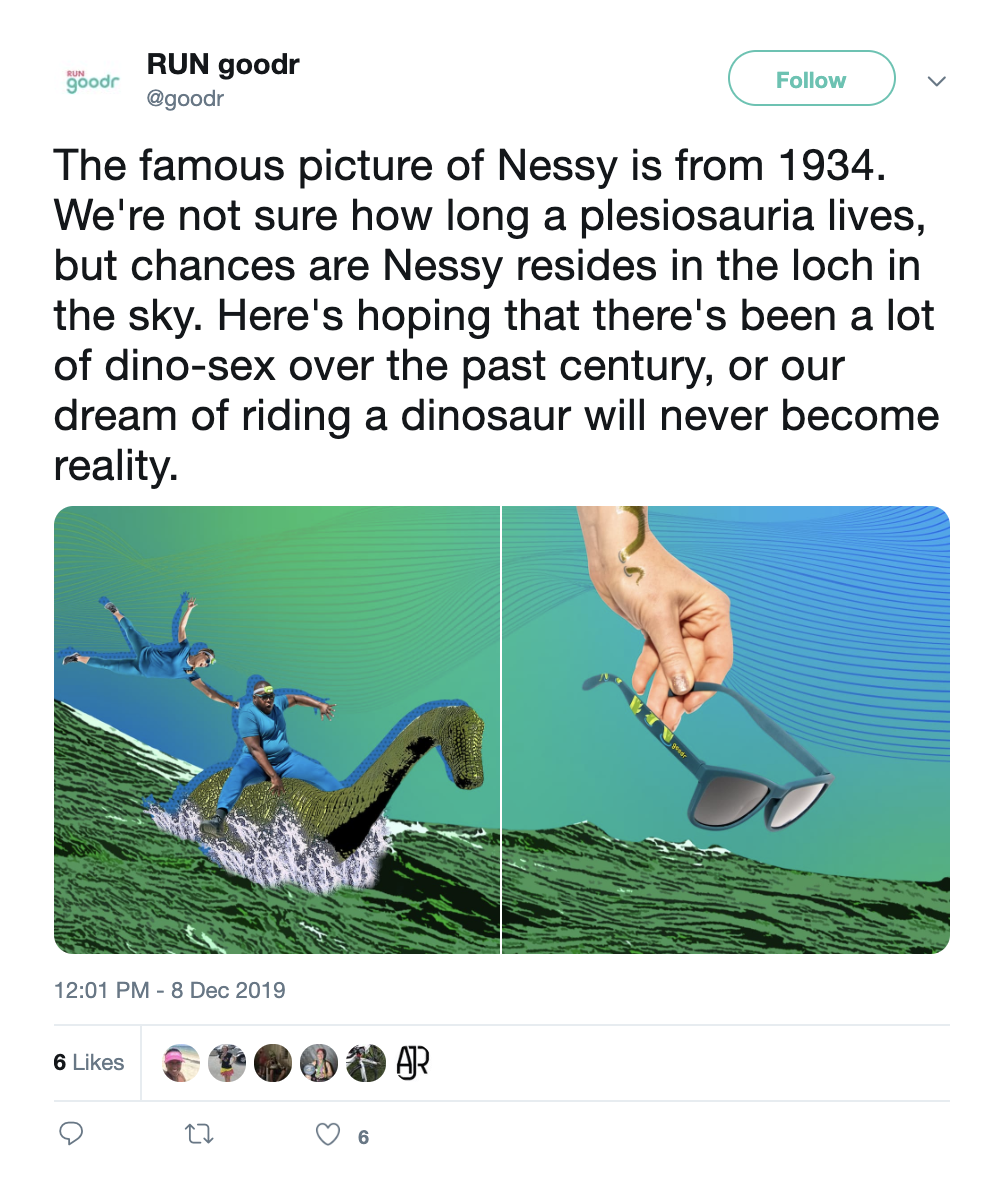 Bottom line, whatever your company's tone is, be consistent.
Building a social media following heavily relies on clarity and trust, and that comes in both your profile and the content being posted.
5. Share awesome content
Can I get a "yeah, duh?"
While this may be one of the more "no-brainer" ways to build a following, having content your followers want to see and engage with is crucial and cannot be overlooked.
Sharing quality content for your audience members will help establish your company — and personal brand — as a thought leader within your own industry.
The challenge in sharing awesome content is knowing what awesome content actually is!
What should you share?
The obvious thing to share is your own content. However, many companies get in the habit of only sharing their content, which can actually hurt you in the long-run.
Don't be a content snob.
If you're only sharing your own content, then you're not doing it right.
Best practice? Follow the 70-20-10 rule.
The content you are sharing should be adding value and building your brand 70% of the time, should be others' posts and ideas 20% of the time, and should only promote yourself or your business 10% of the time.
Let that sink in.
Only 10% of your content on social media should be self-promotional.
Why? Because this enables you to build trust with your followers and provide them with truly valuable content and information. Would you follow a company that only blasts you with promo offers all the time? Probably not.
That aside, here are some tips on what to post.
Get visual with your content
Add visual content such as images, gifs, and videos to your posts to make them more enticing. Think about the phrase "showing versus telling."
People want to see more than just text and need something visually appealing to catch their eye. Users on Facebook, Instagram, and Twitter all showed massive engagement activity with visual content for both image and video:
Try going live
Connect with your audience in real-time by utilizing live video. Studies have shown that people spend 3x longer watching live videos than pre-recordings. Take advantage of this emerging trend and speak directly to your followers!
But above all else, pay attention to the platform and how your audience uses it.
Consider the strengths and common behaviors of each platform. If you have content that is moving in real-time, a platform like Twitter is going to work better for you than Instagram.
Or, if the same content is being posted on different platforms, be ready to adjust accordingly.
If a long-form LinkedIn status is getting a lot of traction but the same post on Facebook is not gaining much engagement from your followers, they are telling you they are not interested in that type of content on Facebook and a change needs to be made.
When should I share content?
Knowing when you should post on your social media sites depends on your audience, however, there are some general recommendations you can use when first getting started.
For instance, HubSpot found that for Instagram, "B2B organizations have the most times of high-clickthrough rates to choose from: 12 to 1 p.m., 5:00 to 6:00 p.m., and even as late as 8 to 9 p.m. when people are winding down for the day."
Most platforms provide you with insights and analytics about engagement that you should be monitoring and reevaluating your strategy based on.
Create a sharing schedule for each platform and see when your posts receive the most engagement.
You can determine the day, time, and type of post to share to best reach your audience. The more they are engaged with your posts, the more your content will appear in other news feeds.
6. Connect with industry thought leaders and influencers
After hearing the 70:20:10 rule, you are probably wondering "Where can I come up with 20% of the content on my page if the content isn't actually mine?"
As I briefly mentioned earlier, connecting with industry influencers is going to be a great tactic in developing your social media strategy and building a significant social media following.
These companies or individuals are the thought leaders in your industry that your customers and target audience are following. Tap into that resource!
Follow industry professionals from content that you read or watch and share it with your audience. Chances are your audience is following or engaging with them too.
Do you attend annual events or conferences? Look up the speakers and connect with them. Start having virtual conversations about the event or message that you're excited to be learning from them.
If the speaker engages with you (which he or she should), then you may be mentioned in a post that reaches all of their followers as well.
Or, tag your favorite influencer in a post and ask your followers to chime in on their go-to thought leaders as well. It will open the door for engagement and conversations with your audience.
Mari Smith, a top influencer in the Facebook marketing space, spoke at IMPACT Live 2019 last year and was so excited to share her experience with her following.
She is a prime example of an influencer who wants to interact and engage with her followers.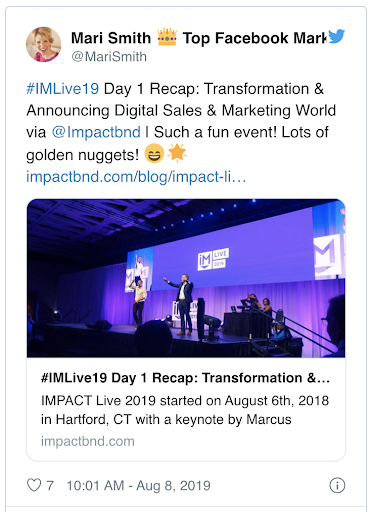 The rise of the micro-influencer
Micro-influencers are individuals that have between 1,000 to 1,000,000 followers/audience members and are considered experts in their respective niche.
For businesses, the appeal of micro-influencers comes in the engagement, relatability, and affordability that micro-influencers provide.
When you have a big name celebrity endorsing your brand on social media, they can bring a big following, but not the following you may be looking for. In contrast, a micro-influencer brings a more niche following you can target for a much lower price point.
Plus, users looking for content in a niche market are going to be more likely to trust those influencers in the same niche compared to a big name influencer they've never truly connected with. Again, it all comes back to building trust.
7. Use hashtags
You have this awesome content and are engaging with your audience, but how do you better optimize your posts to get found by new people?
Use relevant hashtags!
As a quick refresher, the hashtag (#) or pound sign for old-schoolers (*cough* Natalie Davis *cough*) is a tool used on social media platforms to aggregate audiences towards specific content.
Similar to a keyword on a website or blog article, hashtags are used to help your social posts perform better in search results. Users are able to follow these hashtags directly or can search them to find related posts.
Hashtags made their debut on Twitter, but have since trickled out to all major platforms.
Which hashtags should I use?
The key to effectively using hashtags is to identify those that are most relevant and popular with your desired audience.
For example, if you work for a home construction company, you may consider using a hashtag such as "#homeremodeling" because it will be related to what your audience is searching for and is likely to be compatible with the type of content you are posting and will be.
It is important to note that your hashtags can and should change depending on the content you are posting. While there will be recurring hashtags you use in your content, adding variety can help you reach larger audiences still involved in your space.
Where do hashtags go in my posts?
The quick answer? It's complicated.
There isn't one specific place or way of using hashtags, and it can depend on the platform you are posting on. A good rule-of-thumb is to identify your most desired hashtag and use that directly in your post.
For related or secondary hashtags that you want to capture, considering using those at the bottom of the post or in a comment or thread so they don't distract from your content but are still performing for you in search results.
In a previous article I wrote, I targeted the keyword technology because my article was about the relationship between employees and their technology. With that, I used #technology to try and appear in more search results on the platform.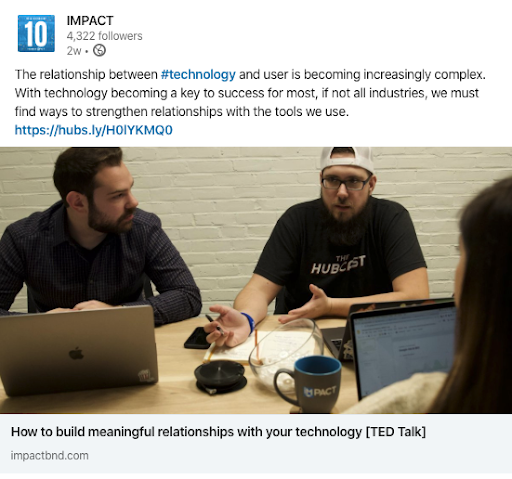 8. Utilize paid advertising and sponsored posts
Now that you're up and running on your social media platform, it's time to take things one step further.
Organic views will only get you so far and they are becoming increasingly difficult to achieve. Why? Because the platforms are smart and want you to pay to play in order to achieve that social media elite status.
However, social media advertising is one of the most cost-effective ways to engage with a new, targeted audience.
Facebook advertising
As you have learned, users seeing your awesome content is crucial to building a following on social media. However, with Facebook's recent algorithm changes, content being posted by friends and family are now prioritized over brand pages.
Uh oh… If users aren't seeing my content, how will I ever build a Facebook following?
This is where Facebook advertising comes into play.
Facebook advertising can be hugely beneficial for your organization because of the vast number of people using the platform and robust targeting tools you have at your disposal.
Whether you are looking to promote users to like your page or want to push specific content you are sharing, you have a good chance of reaching the users you want to reach because of Facebook's ability to target very specific factors beyond gender and location, including life events, purchase behaviors, and interests.
However, there is a right and a wrong way to use Facebook advertising to get results.
If you simply want to get more eyes on your posts, boosting them will get you there.
But if you want to build your following and drive engagement with the right audience, you will need to do much more specific and targeted advertising so the right content is getting to the right people.
In a discussion with Ali Parmelee, IMPACT's paid media specialist and Facebook expert, Ali shared the why Facebook ads are so valuable.
"This is something that is more long-term and beneficial. [Facebook ads] actually do things like increase site traffic, increase page engagement, increased followers, and build seed audiences for attracting net new people.

Let's say you write a blog and share it on Facebook. It will probably get minimal engagement. However, if we work to turn that organic post into an ad (this is called amplifying — not to be confused with boosting), it becomes a real ad and starts to drive engagement on Facebook."
In order to use advertising to build a following on Facebook, you will have to do more than just turn on a switch. But the potential in using Facebook advertising is very high.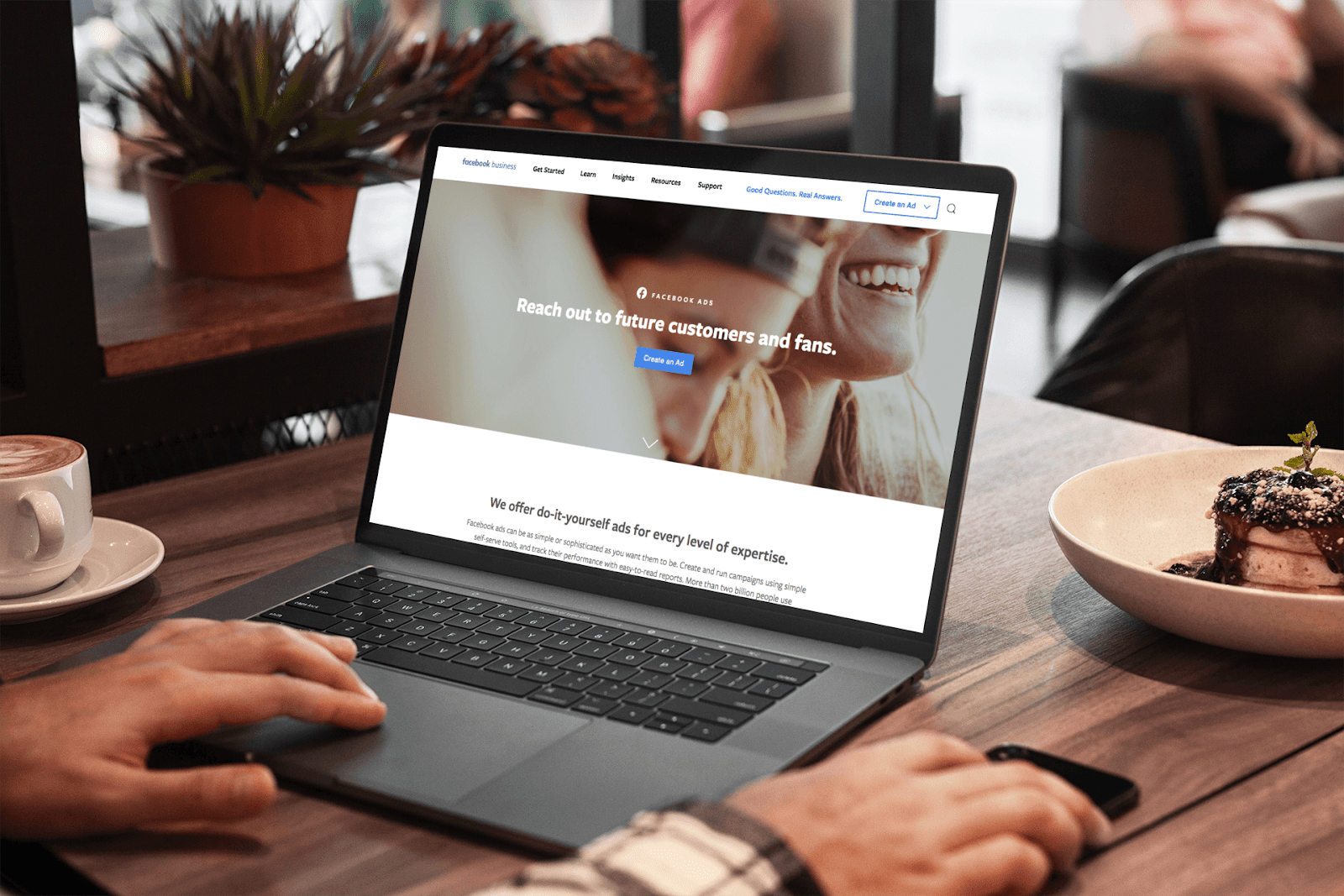 Instagram advertising
Since being acquired by Facebook, Instagram has become a highly influential advertising medium for brands and users alike.
There are several new features that Instagram has rolled out on the advertising front companies can be taking advantage of to build a following and promote their products/business.
The Explore tool
Unlike any other social platform, the Explore tool offers a completely customized and unique experience for users to discover people, brands, creators, and more that may be of interest.
In 2019, Instagram introduced advertising to Explore, something that I feel is a win-win for both brands and consumers.
With the highly customized experience offered in Explore, brands can now reach more of the consumers they want in a tab designed for discovering something new. This allows brands to be discovered because of their appealing content and encouraging people to follow them organically.
On the other side, consumers are able to naturally scroll through their Explore feed and discover a new brand or page that they are interested in without it disrupting their experience.
Sellable posts and stories
It was found that 72% of Instagram users made a buying decision based on something they saw on Instagram so it's only natural that the platform would find a way to make buying easier for them.
As we discussed earlier, a major differentiator for Instagram as a platform is the power of sellable (or shoppable) posts.
For influencers in particular, showing their following that they are using a certain product and giving them the chance to buy with a few clicks of a button can drastically boost the likelihood of users making a purchase on Instagram.
LinkedIn Advertising
As I've previously mentioned, LinkedIn is the go-to social media platform for B2B marketers, however, building a following can take a lot of work.
LinkedIn as a platform has thousands, if not millions of influencers battling for your attention. This can make it very challenging for individuals and brands to stand out.
With that in mind, LinkedIn has introduced multiple advertising advancements in 2019 to make the platform more fruitful.
When it comes to building a following and getting the right people looking at your content, two features stand out in particular for me; Lookalike Audiences and Audience Templates.
The Lookalike Audiences feature helps you get in front of more of your ideal customers by combining the key traits of those customers with data collected by LinkedIn.
This feature will help you find more of the people you want to be engaging with you, without all the heavy lifting that is typically involved.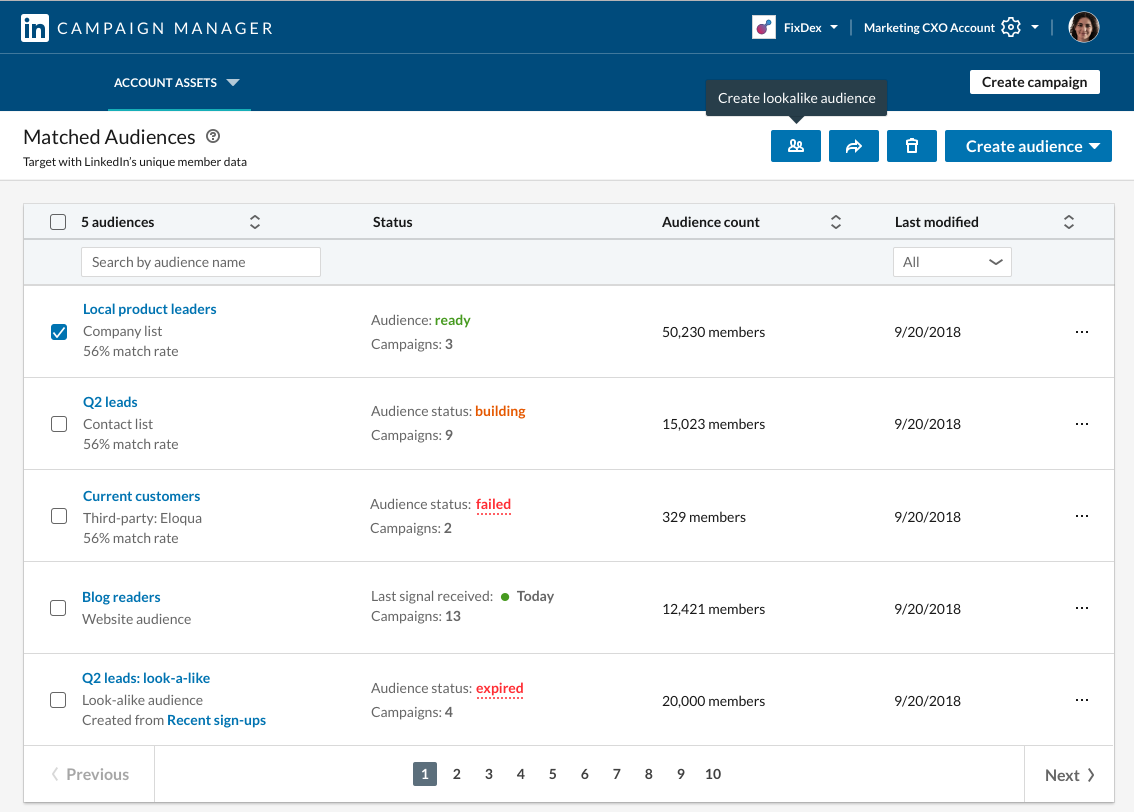 Audience Templates eliminate the pain and time-consuming process of creating unique audiences in LinkedIn ads. Now, advertisers can select specific pre-made audiences and traits that they want their advertising to target.
For example, in the image below, if you were an HR talent agency, building a following by using the Corporate HR Professionals Audience Template may be a perfect audience for you to target using LinkedIn advertising.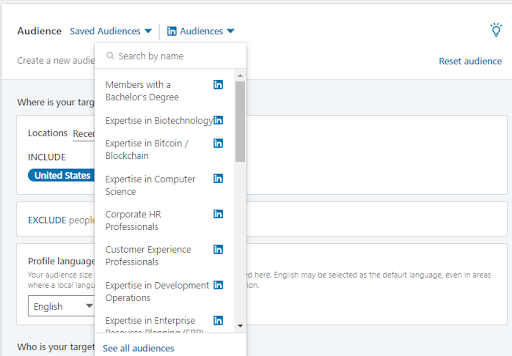 Twitter Advertising
Ads that include video have been found to be 50% cheaper in cost per engagement.
Twitter does a fantastic job of not interfering with the user experience in its advertising.
As you can see below, while the other content is blanked out, the video content doesn't stand out as an obvious advertisement.
Instead, the post is designed to catch the eye of the user and gives them the choice to stop scrolling, rather than stopping for them.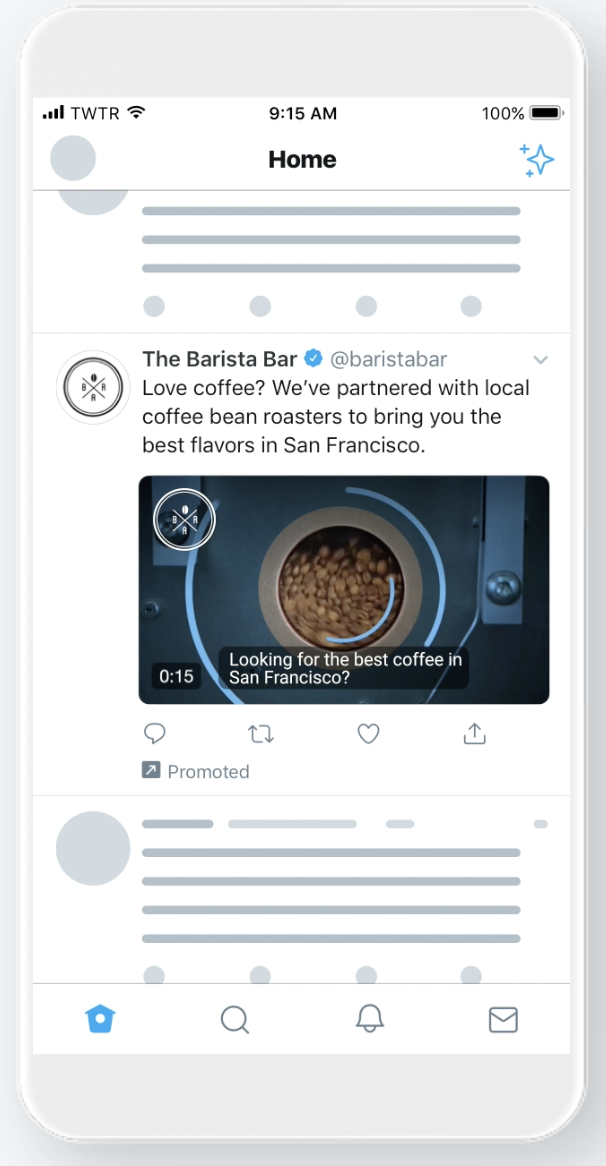 This is a natural, but appealing way to grab someone in your audience's eye and hopefully get them to follow.
Furthermore, an interesting (and probably surprising) fact about Twitter is its very popular for posting and viewing video content.
Twitter users take in over 2 billion videos per day and tweets with video are seeing 10x engagement versus just a typed tweet.
9. Engage with your audience
It can be easy to get caught up in the followers and likes on social media platforms. However, once you build your audience, you absolutely need to engage with them to maintain it.
React to posts you are mentioned in, answer questions when asked, and reply to comments made about your content.
If you come across a question you maybe aren't certain of the answer of, tag those thought leaders and industry experts to get their opinion. Social media is meant to be social!
People love to interact with brands on social. The more you do it, the more inclined they'll be to follow or stick around for me.
Some brands have even become famously successful in engaging with their followers and customers. Take Netflix for example.
Netflix releases funny data snippets that they find and have some pretty fun interactions with their followers.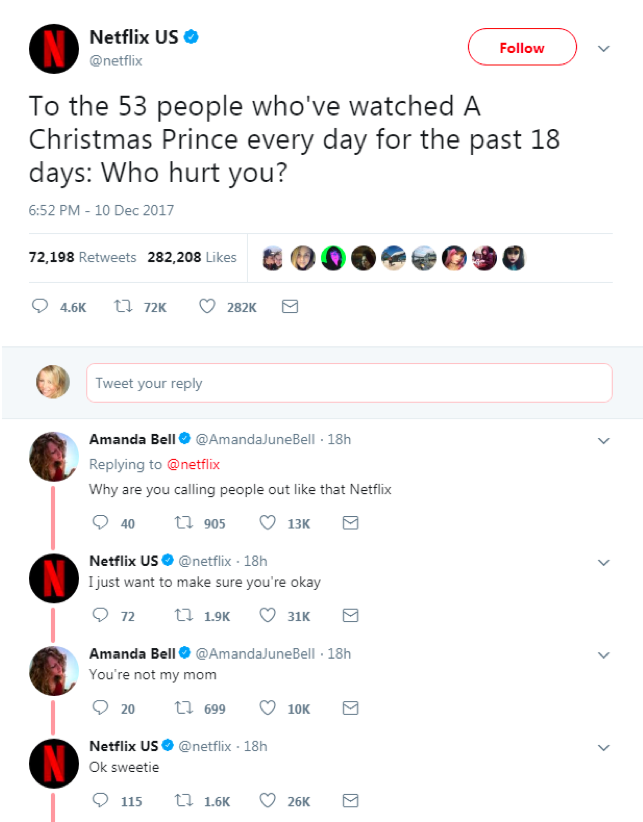 This funny tweet got over 72,000 retweets and over 280,000 likes.
The pure scale of this tweet is shocking. You can only imagine the reach that all of those retweets are getting.
Even further, Netflix is not only interacting with Amanda but other followers are also engaging with the follow up messages!
Netflix's responses are getting over 1,500 retweets and 26,000 likes as well.
They are building up their following in the popularity of this tweet while still actively engaging with their current following. It is a win-win!
Let's build a social media empire!
Now that you have the tools and the know-how, you are probably feeling pretty pumped to go build your social media empire.
Before you go, do this one thing for me. Document and share your social media journey in IMPACT Elite! It will not be a perfect process, so let our community help you become a social media giant!
Free Assessment:
How does your sales & marketing measure up?
Take this free, 5-minute assessment and learn what you can start doing today to boost traffic, leads, and sales.