Subscribe
Join 40,000+ sales and marketing pros who receive our weekly newsletter.
Get the most relevant, actionable digital sales and marketing insights you need to make smarter decisions faster... all in under five minutes.
Thanks, stay tuned for our upcoming edition.
HubSpot Sales Hub: 18 Things Every Sales Rep Should Know How to Do (+ Videos)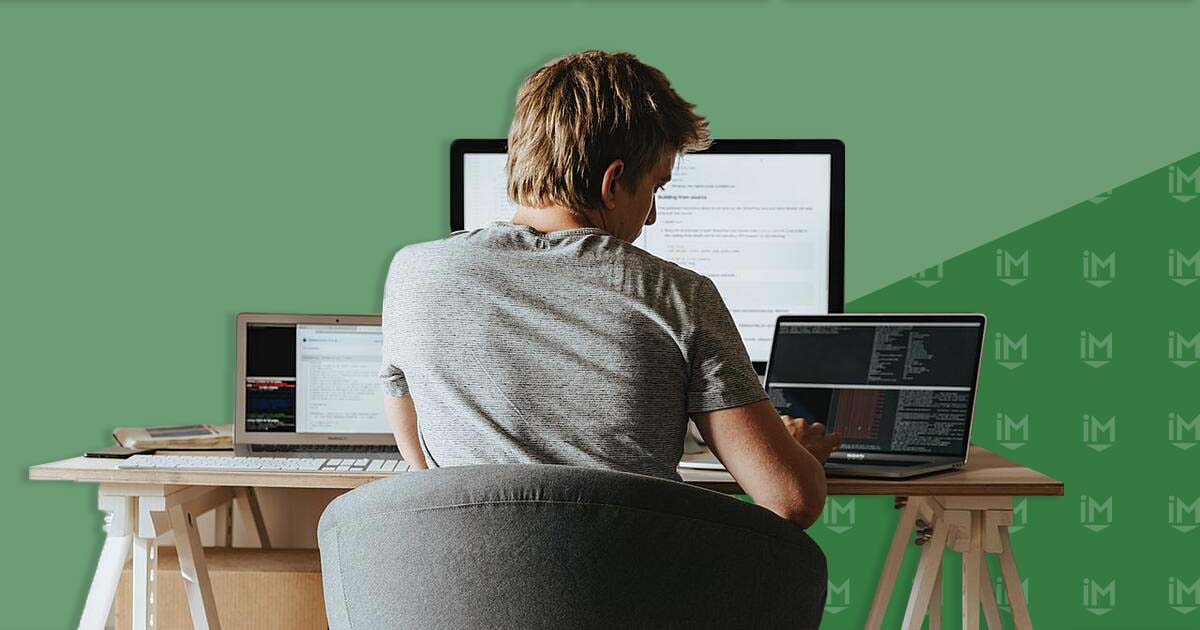 18 Things Every Sales Rep Should Know How To Do in HubSpot Sales Hub
Connect your personal email
Connect your phone number
Connect your calendar
Create a meeting link
Learn to create a contact
Organize deals and move them through your pipeline
Create a task
Create a task queue
Create a snippet
Create a template
Create a tracked document
Schedule and send a 1:1 email
Review sales analytics
Build a dashboard
Send 1:1 videos
Build sequences
Use playbooks
Review calls with conversation intelligence
As a professional sales rep, you know that HubSpot can provide you with dozens of efficiencies that can make it easier for you to prospect, organize your pipeline, track communication, automate your follow-up sequences, and more — but getting started can be intimidating.
With a platform that can do so much, how can you separate what you need to know from what you don't? What are the first steps you should take so you can begin to utilize the platform?
Jess Palmeri is one of IMPACT's certified HubSpot trainers. She works with businesses of all kinds, leading their marketing, sales, and service teams from HubSpot novices to HubSpot masters — all with a user-friendly, personalized approach.
What follows is a blending of video demonstrations from Jess and materials directly from HubSpot that will get you up and running smoothly. Follow the steps and study the resources if you get stuck.
If you follow along, you'll learn to:
Get set up in HubSpot

Connect your personal email to HubSpot so you can log, track, send, and receive emails in the HubSpot CRM
Connect your phone number to log and track calls
Connect your calendar to use calendar sync and create a HubSpot Meetings link

Get started using the CRM

Learn to create a contact, a saved contact view, and a deal
Organize deals and move them through your pipeline

Increase your productivity

Create a task and a task queue
Create a snippet, a template, and a tracked document
Send and schedule a 1:1 email

Utilize HubSpot's reporting features

Review your sales content analytics
Build a dashboard to organize your reports

Use Pro and Enterprise features

Send 1:1 videos, build sequences, and use playbooks
Review calls using conversation intelligence and review your sales analytics
So clear some time on your calendar, close all those pesky Chrome tabs you're not going to get back to, and get ready to learn. I promise it will be worth it.
And don't worry, we'll go step by step.
Step 1: Get set up in HubSpot
Before you can do anything meaningful with HubSpot tools, you first need to set up and link your account.
Note: As we dive into each of these, keep in mind that we're explaining how we help our clients get set up. You should check with your managers to see if there are specific ways they want deals to be tracked, contacts to be created, etc.
Initial profile, email, phone, and calendar setup
Here's Jess walking you through the first steps you need to take:
For more information from HubSpot on each of these steps, use the knowledge links below.
Advanced calendar setup
Next up, we'll take it one step further, looking at how you actually set up a HubSpot meetings link so you can book your meetings through the platform.
Jess explains:
For more information from HubSpot, use the link below:
Step 2: Get started using the CRM
The HubSpot CRM (or customer relationship management platform) lets you track all the deals you're working, from prospecting or first contact all the way through to closed won or lost. After a deal closes, if you're using HubSpot Service Hub your service team can seamlessly take over, with access to all of the communications that have taken place up to that point.
In order to do so, you'll need to have your profile properly set up, as you did in step one. Now, you're ready to create contacts and contact views, and create a deal.
Here, Jess explains exactly what those terms mean in HubSpot, and how to start using the CRM.
For a more detailed walk-through, use HubSpot's information, linked below for your reference:
Step 3: Increasing your productivity
The big payoff with HubSpot is the gains it offers in productivity. The platform can keep your pipeline organized, help you nurture multiple deals, and make sure you never lose a step when working with many prospects at once.
The first step is creating a task and using a task queue, as explained by Jess:
Here are HubSpot's resources on the same subjects for your reference:
Next up, learn to use templates, snippets, and tracked documents. This will give you the power to truly see how prospects are interacting with the material you send them.
Here are the related HubSpot resources:
Step 4: Utilize HubSpot's reporting features
Your individual reporting needs will be unique to your team and your company, but HubSpot gives you the tools to analyze your sales metrics with customized dashboards so you, your team, and your bosses have crystal clear insights into your numbers.
The custom reporting feature of Sales Hub Pro virtually eliminates the need to build your own sales reports.
For insight into how you can use reporting to keep everyone in the loop, use these resources from HubSpot's learning center:
Step 5: Use Pro and Enterprise features
For most of our clients, we recommend starting with a specific level of HubSpot: Marketing Hub Pro and Sales Hub Starter. We believe this offers the right combination of functionality and affordability. However, many businesses, clients included, eventually find that they outgrow Sales Starter and want to move to Pro. (After all, it's called "Starter" for a reason.)
If you're ready to upgrade — or are starting right in Sales Pro or Enterprise — it's important to gain familiarity with the unique features those tiers provide.
Now, before we go any further, we acknowledge that Pro and Enterprise offer dozens of features that Starter does not. This is not meant to be an exhaustive feature list, just an introduction to what you need to know to get started.
For any business using HubSpot, you should regularly check to make sure you're getting what you need — and using what you're paying for. If you think you're paying too much for HubSpot, focus on answering two questions to make sure you're getting your money's worth.
For now, watch Jess explain the basics of using sequences, an essential Pro and Enterprise feature.
For more information from HubSpot, check out these resources that will get you up and running with other Pro and Enterprise features:
Once you're set up, the real fun begins
As with any new platform, the onboarding experience with HubSpot is critical. You've likely heard accounts (or seen demos) of HubSpot in action, providing amazing functionality to sales teams. The only way you'll be able to experience similar success is if you start with the basics and then commit yourself to continual learning and improvement.
Set aside time once or twice a month to keep up on new features HubSpot releases. Schedule part of your weekly huddle to check in with team members on how they're using the platform. If someone is doing something no one else is, ask them to present to the group.
It's easy to hit a HubSpot plateau, so make sure you build processes for your team to keep growing, experimenting, and reporting back.
Speak to the IMPACT team about specific ways we can help your organization utilize HubSpot to its full extent. As an Elite-tier partner and two-time Partner of the Year, IMPACT is well-positioned to help you get the most out of your HubSpot investment.
Free Assessment:
How does your sales & marketing measure up?
Take this free, 5-minute assessment and learn what you can start doing today to boost traffic, leads, and sales.