Microsoft introduces Lists — a new collaboration app
Kaitlyn Petro also recommends this free guide: The Ultimate Inbound Marketing Strategy Playbook 2022.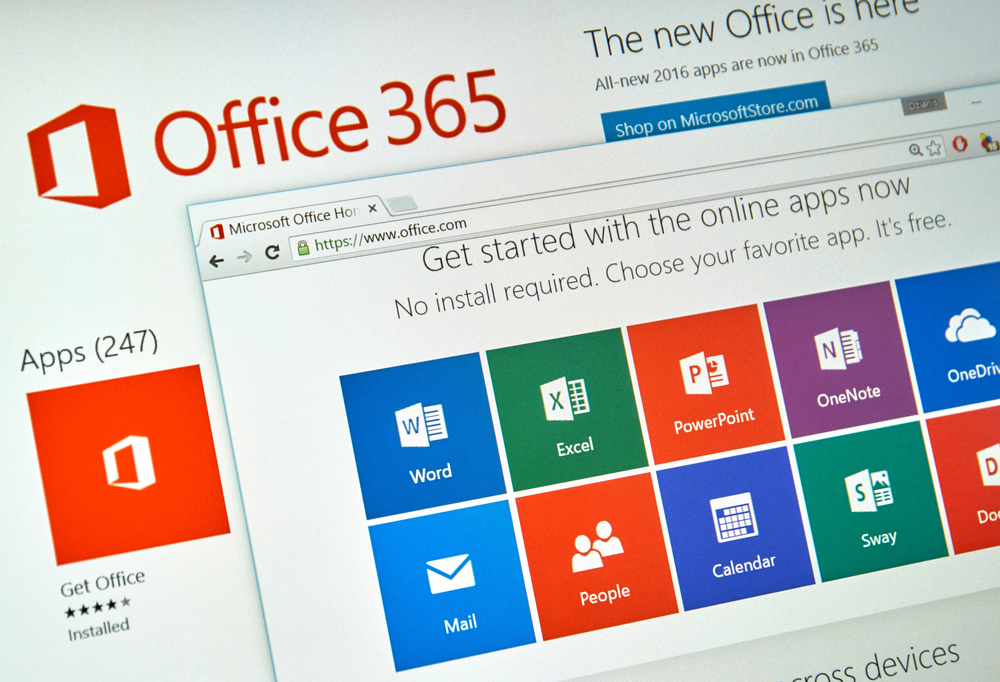 If you're an avid Microsoft 365 user, chances are you're familiar with SharePoint. Used primarily for managing, storing, and collaborating on documents, SharePoint has many benefits to organizations. Among others, it allows you to:
Free Guide: The Ultimate Inbound Marketing Strategy Playbook 2022
Securely share sensitive information
Speed up shared business processes
Simplify business data access
Connect employees with information and expertise
Empower employees for decision-making
But Microsoft is taking things to the next level.
On May 20th, at the virtually-held Build 2020 developer conference, Microsoft revealed its soon-to-be-launched app, Lists, a new tool to be added to the Microsoft 365 subscription service.
[Announcing] Microsoft Lists: Your smart information tracking app across #Microsoft365. Start fast with a new Lists home, templates, @MicrosoftTeams integration for collaboration, rules, and more. https://t.co/2tFkEEspaw #MicrosoftLists #MSLists #MSBuild

— Microsoft 365 (@Microsoft365) May 19, 2020
Set to be released this summer, Lists is a smart tracking app that allows you to "track issues, assets, routines, contacts, inventory, and more using customizable views and smart rules and alerts to keep everyone in sync."
Rather than replacing SharePoint, it ultimately builds on SharePoint Lists, bringing new user experiences and capabilities to what SharePoint currently offers.
After the announcement, many business professionals wondered whether or not Lists is just another simple checklist app like Microsoft To Do, where users can manage their day-to-day tasks.
However, the company clarified that Lists is far more robust than a basic to-do app, as it has seemingly been inspired by products like Airtable, a cloud collaboration platform that gives users the ability to organize absolutely anything.
What features will Microsoft Lists offer?
Lists was designed for easy team collaboration and organization, so its features embody those qualities. The most notable elements include:
1. Easy accessibility and sharing capability
Users can access Lists in a variety of ways, including from the web, within Microsoft Teams, or in a mobile app that's currently in development.
From the Lists home screen, users can view their recent or favorite lists, as well as create new lists.
With team collaboration in mind, lists will be able to be shared with others in a couple different ways. Entire lists can be shared with either edit or read-only permissions, and individual list items can also be shared. Additionally, other limitations can be applied, such as setting expiration dates or requiring a password to access a shared list.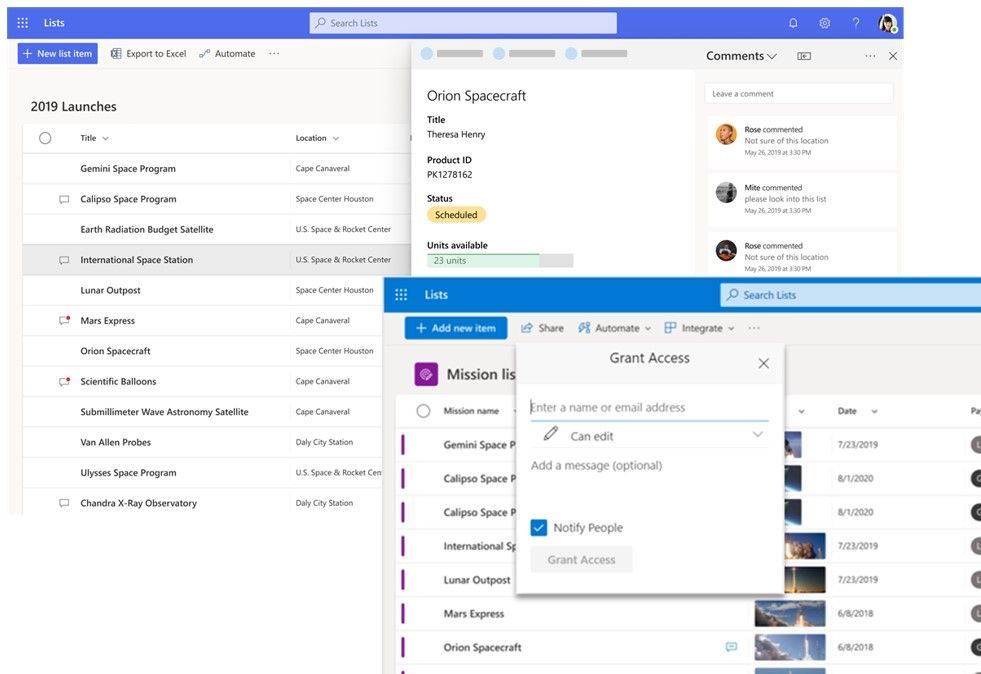 2. Integrations
Lists will be deeply integrated into Microsoft Teams, which means users will be able to create and edit new lists, view existing ones, or chat about individual list items — all from right within Teams.
Integrations into SharePoint and other Microsoft products will launch this summer on the web, and mobile app integrations will be launched later this year.
Furthermore, according to The Verge, Microsoft Lists will also integrate with the company's Power Platform, including custom list forms with Power Apps and workflows with Power Automate.
3. Pre-made templates
To make creating lists as easy as possible, the tool will come with a number of pre-made templates for things like onboarding checklists, team contacts, itineraries, and more. Lists will have configurable color formatting capabilities, as well as the ability to create alerts and processes.
And for all you Excel users out there, you can even create a list with your Excel data by simply importing your spreadsheet.
4. Flexibility and customization
Although it offers templates and other standardizations, Microsoft Lists is actually pretty flexible and can accommodate a lot of use cases.
As of right now, there are three different views to visualize the lists you create:
Grid: This view is very similar to that of Airtable or a spreadsheet of data with rows and columns.
Calendar: This is used for lists that have a date associated with them.
Gallery: This is the most visual of the views, featuring images and cards to display information. It also shows dates.
You'll also have the ability to customize views.
5. System for creating rules
A really innovative feature offered by Lists is the capability to create certain "if/then" scenarios, or rules, that allow you to automate things like notifications, reminders, or updates to a list.
For example, if you wanted to receive an email every time a specific dataset is updated, you could create a rule to do just that.
Microsoft explains, "Once you decide on the outcome, click through if/then steps to evolve your rules. Choose people, status, and value changes to send notifications or programmatically update values elsewhere in the list. Finally, use rules to set reminders to keep you and your team informed."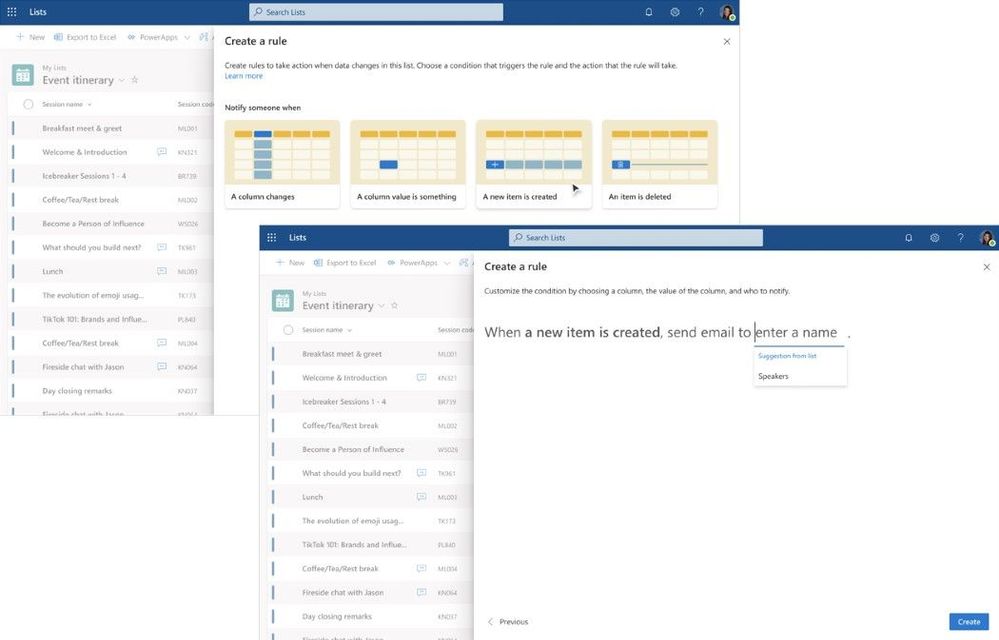 If you use Microsoft 365 — or plan to...
Microsoft Lists could be a great addition to your organization's tech stack.
Considered the "future of SharePoint," Lists can be used to track company assets like laptops, inventory, daily tasks, contacts, and more. Your team can share lists with whoever needs access, and the chat feature allows for easy communication within the tool.
With its core focus being to keep teams in sync and on track, using Lists can give your company workflow the support it didn't know it needed.
We will see if Microsoft can take some marketshare from its competitors with this new offering!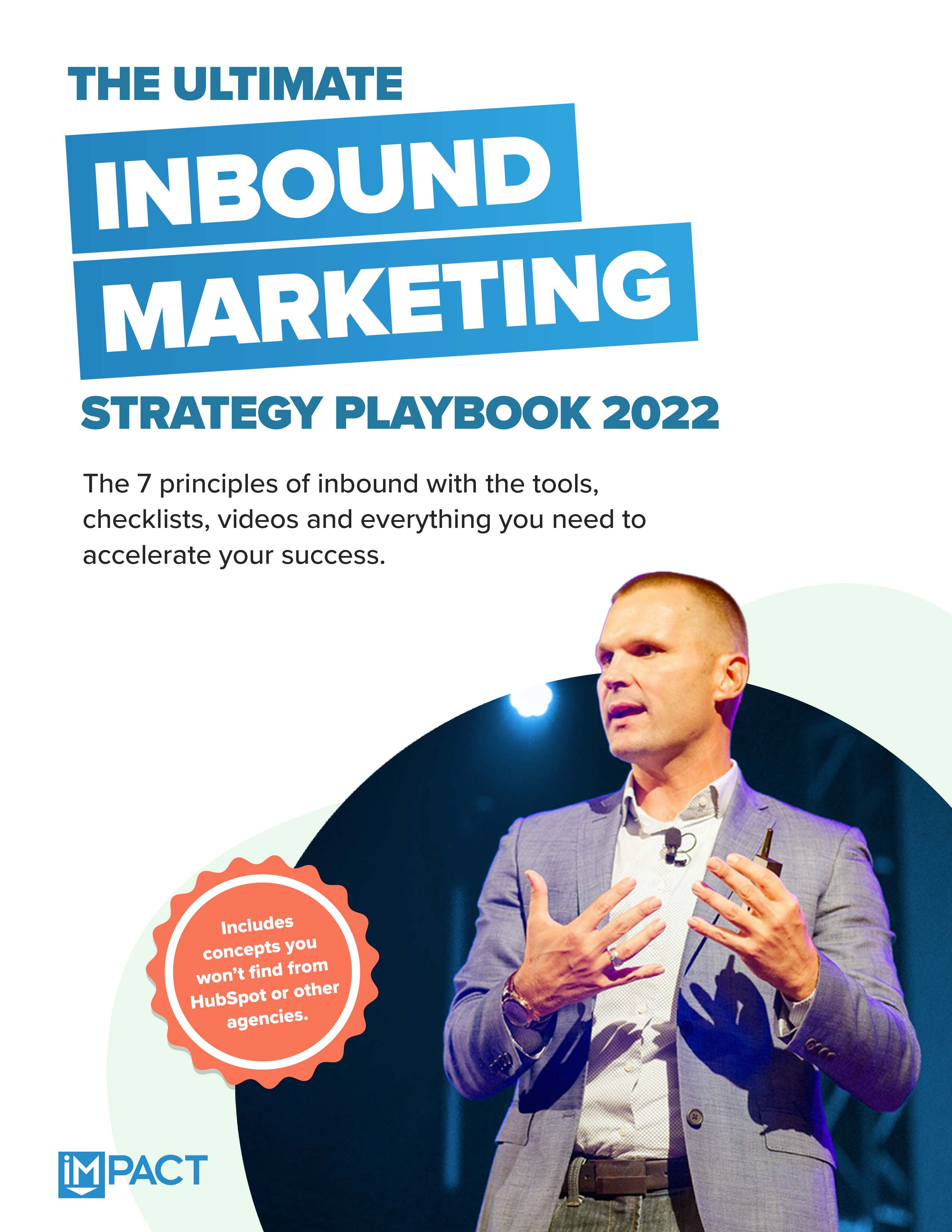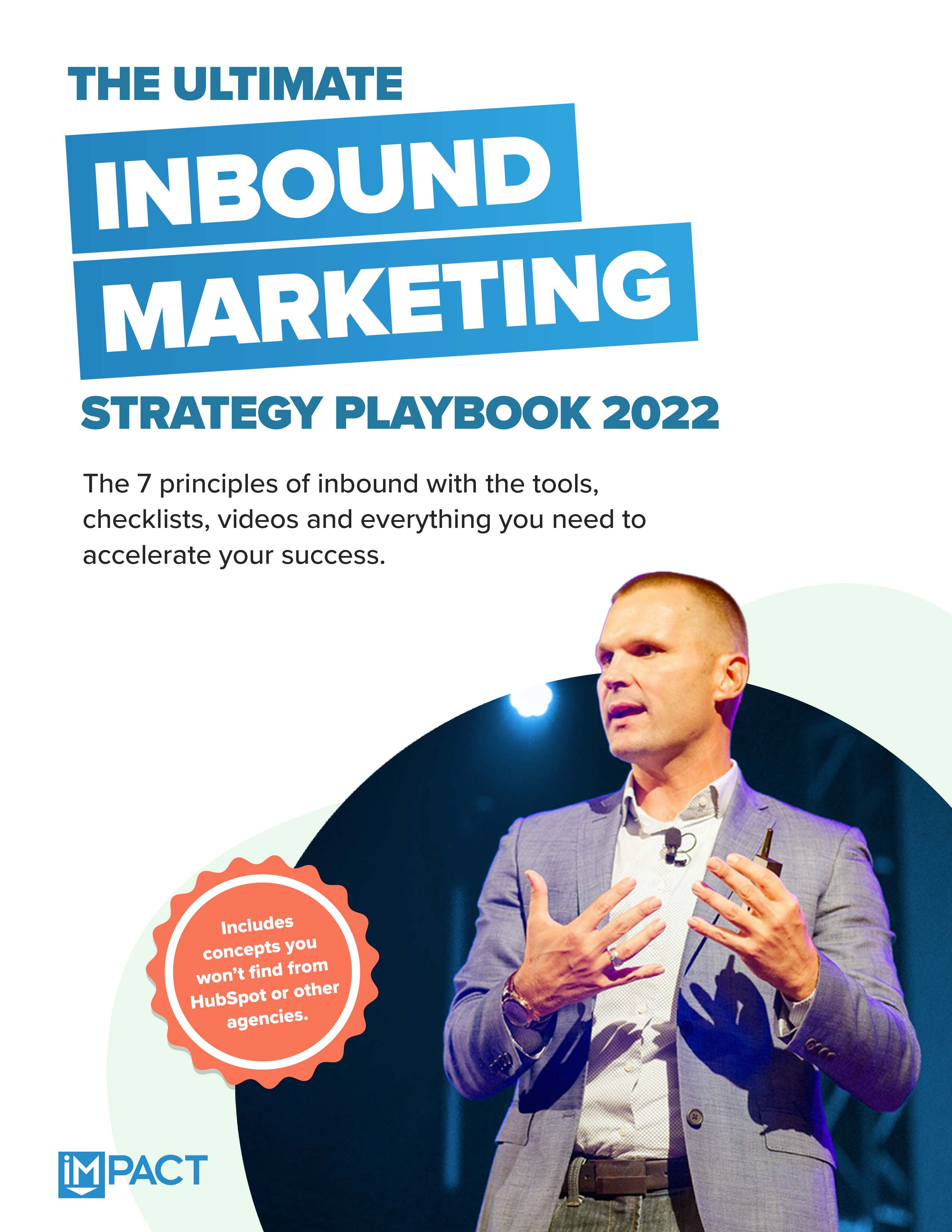 Free Guide:
The Ultimate Inbound Marketing Strategy Playbook 2022
Take your inbound strategy to the next level
Master the 7 principles of highly effective inbound marketing
Dramatically improve your inbound sales
Get more buy-in at your company
Published on May 27, 2020