What We Look for in a Marketing Strategist or Consultant (& You Should Too)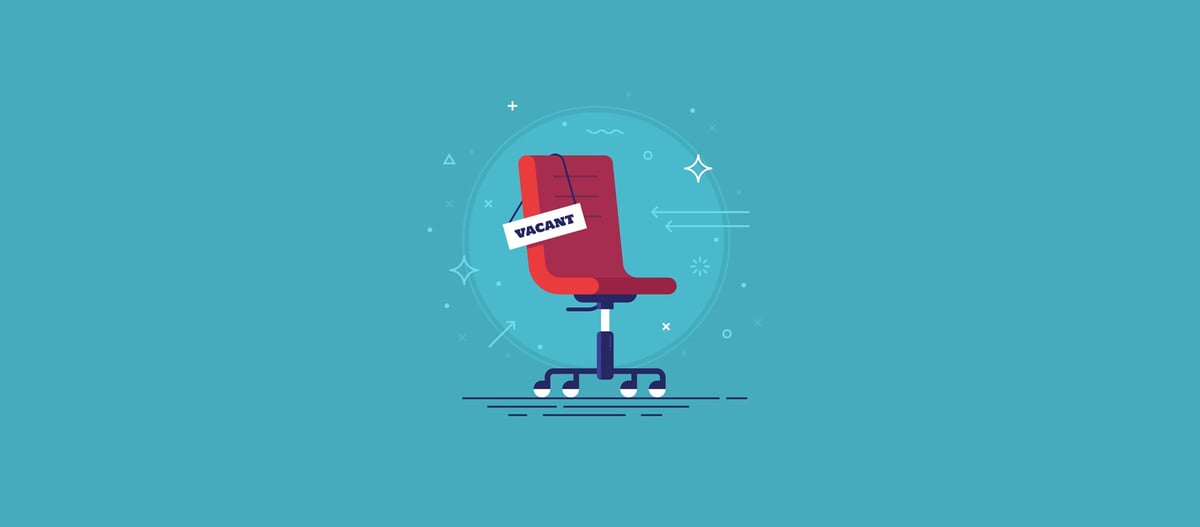 This November, IMPACT will turn EIGHT YEARS OLD.
I know...where has the time gone?
I've been extremely fortunate to be a part of the IMPACT team for just about four years now, and I've loved every single day of being at this amazing company.
But IMPACT isn't just great because of its team outings, Friday Beer Club, and unlimited coffee and snacks. IMPACT is great because of its people. In fact, our product is our people.
They're the ones who come up with the big ideas, make important decisions, and dedicate themselves to our agency's purpose. When it comes to forming relationships with clients, it's taken a step further -- to our clients, our people are IMPACT.
Therefore, great client-facing people make us great.
Within the last (almost) eight years, we've had dozens of people work for us in client services roles (myself included). Today, we have some of the absolute best designers, developers, and project managers the agency world has seen, but perhaps the most critical client-facing roles here include Digital Marketing Strategists and Consultants.
Consultants primarily work with four to six clients who they are the main point of contact for. They are on every weekly meeting, participate in the strategic conversations and brainstorms, and execute most of the work planned to help achieve these clients' goals.
Comparatively, a Strategist oversees a portfolio of around 15 client accounts, where they work with two to three Consultants and focus mainly on the strategy, planning, and performance of each client.
We don't hire just anyone to fill these two roles; we want the best, and we ask a lot of tough marketing interview questions to find the best.
Mediocre client services people merely "do the job," while exceptional client services people devote themselves to helping their clients, their team, and the organization.
People who are not fully invested end up hurting the rest of the company.
They waste the time of the people around them who constantly have to dive in and help them out of difficult circumstances. They miss small things and make silly mistakes that eventually snowball into bigger things -- potentially opening up the agency to possible lawsuits. As a result, turnover becomes an issue -- turnover of them, of clients, and of the agency's best employees, because who wants to work with people who don't give it their all?
Yes, it's true...well-documented playbooks, systems, and trainings can help. However, rarely ever does a mediocre client-facing person become great. Someone either has "it," or they don't.
So, with all that said, what makes a great Strategist or Consultant? Here are a few things we look for at IMPACT, and I recommend you do as well:
They Share Your Core Values
All companies with a vivid vision and a powerful purpose should have core values to support these. An organization's core values help align everyone within it, as well as shape the company's culture, define what is most important, and ultimately, influence the overall behavior of the people.
At IMPACT, every single one of us is unique. However, we all have three very important things in common -- our core values. Passion, Helpfulness, and Dependability...these three values serve as the guiding principles by which our people navigate. They help us define the characteristics of the best people in the organization, and these are the types of people we want to surround ourselves with.
Passion
IMPACT Strategists and Consultants who have true passion for what they do, outwardly display their love for digital marketing. In fact, you can often find them reading a marketing book after hours, listening to podcasts on the weekend, and proactively looking for upcoming industry trends to ensure they are the first to know of any changes or updates in the field.
You don't have to introduce them to the industry's influencers or top publications, because they've already been following and admiring them for years.
When working with their clients, you can just hear their passion and their energy when they speak. Clients never doubt their commitment, and they know they're as invested in their business as they are. What's more, they are first to the finish line when it comes to realizing opportunities, room for improvement, and ways to become more efficient in everything they do. When faced with challenges, they openly live in the solution, not the problem.
Ultimately, our people who demonstrate great passion are the ones who possess the desire to improve everyday and are driven to advance in their career. They LOVE what they're doing, are motivated to do their absolute best, and want their work to leave a legacy.
Helpfulness
At IMPACT, our sole purpose is to help people and their organizations succeed. So it's safe to say that if you're not naturally helpful, you won't fit in here.
Along with being helpful comes caring deeply about the success of clients and their peers. Helpful people don't fret when it comes to facing difficult challenges; they translate those challenges into the fuel needed to solve them, both with their clients and within the organization.
We are constantly reminded here of the reasons why our clients are working with us; regardless of what their goals are, they all need our help.
It is the responsibility of the IMPACT Strategists and Consultants to actively help solve their clients' biggest challenges. We understand not all of our clients are going to be "easy." If they had everything figured out, they wouldn't need our help.
Helpful people make everyone around them better. They always go beyond their day-to-day responsibilities to make the greater good happen, and they are simply selfless, humble, transparent, and honest.
Dependability
Genuinely dependable people are quick to take on responsibilities, and they can always be counted on to see them through. Whether they're working on client deliverables, educating themselves, recapping meetings, coming up with ideas, or working towards completing their own personal objectives, you can expect them to get everything done quickly, on time, and accurately.
Our most dependable people at IMPACT always do what they say they're going to do, and they never let clients, peers, or the organization down. A lot of the time, we see them give positive credit to their clients and their teammates when things go well, and they bear all of the responsibility when things are not going as expected.
They have "trusted advisor status," meaning clients (and even peers) completely trust all of their ideas and suggestions, even if they don't quite agree with them at first.
They Have the Right Experience
So where are these awesome Strategists and Consultants hiding?
Whether you're an agency or you're looking for a teammate internally, experience should come first -- even before location.
Over the last 12+ months, we've interviewed literally hundreds of people to find the best of the best to fill only four team spots. Although IMPACT's home is in Connecticut, our team is made up of experts from all over the United States.
We've since learned that it's not impossible to find a few "unicorns" who have little experience but can still be an ideal Strategist or Consultant, however, the great majority of young client services people need at least three years of experience to really flourish and do well here.
We don't agree that it's fair to "throw them into the fire" before they're ready (though we made that mistake in our early years).
Additionally, clients are smart, and it's been proven that they won't tolerate incapability or mediocrity for too long. Therefore, we're always looking for only the best people to join our team, but it's not an easy task.
Finding the right person to claim a Strategist or Consultant role takes time, and we honestly think it's because there's a shortage of these people out there.
Some reasons for this include:
There's a lack of formalized training programs to properly educate client-facing people.
In today's world, the industry is moving extremely fast, and it's very hard to keep up.
Careers in the client services industry (especially direct client-facing ones) are not always very attractive, and they can burn people out.
Ultimately, we think it just takes a special person to fill the slot, and there's not a lot of them who can do it or who want to.
With that said, we are very selective in our process, and it shows through each and every one of our IMPACTers.
We Found Them, So Now What?
Simply stated, when you have the best people, you need to be able to keep them. They have to be able to envision their future at your organization and understand their purpose.
At IMPACT, we're very proud of our talent retention rate over the last 18 months, and we obsess over creating the best environment for our people. This includes:
Competitive compensation (without performance bonuses…we don't believe in the horse and carrot)
Pay increases twice a year (these are often significant pay increases based on value delivered to the organization)
Flexible work hours and time off policy (that's right...we have UNLIMITED time off!)
Agile work environment (our people operate in Scrum and LOVE it)
Autonomy: When we hire great people, we trust them to get the job done the way they see best.
Support: Regular brainstorming sessions, one-on-one meetings with managers, etc.
FUN: People should love where they work!
IMPACT's Director of Talent, Natalie Davis, explains just how important it is for employees to be able to see their future here. "A few years back, we realized we weren't doing a great job at showing the future for our talent personally or professionally. Knowing that finding the right talent takes a significant amount of time and effort, we didn't want to lose the right people once we finally had them. Adding benefits such as a matching 401k plan, a paid maternity/paternity policy, as well as developing career path options for employees were some of the changes we made to create an environment where people could see themselves advancing in their personal lives and careers."
An agency's most important asset is its people, so it only makes sense to invest in them if you want to see your company flourish.
Does This Sound Like You?
Here at IMPACT, we're always on a quest to find the most passionate, helpful, and dependable people. Do you think you'd be a great fit for our team? Do you want to help people and their organizations become successful? If so, you can apply to one of our open positions here!
Free Assessment:
How does your sales & marketing measure up?
Take this free, 5-minute assessment and learn what you can start doing today to boost traffic, leads, and sales.