5 Reasons Inbound Marketing Agencies Fail (and How To Avoid Them)
If your marketing agency is going to thrive, it needs to overcome these common pitfalls that often cause agencies to fail.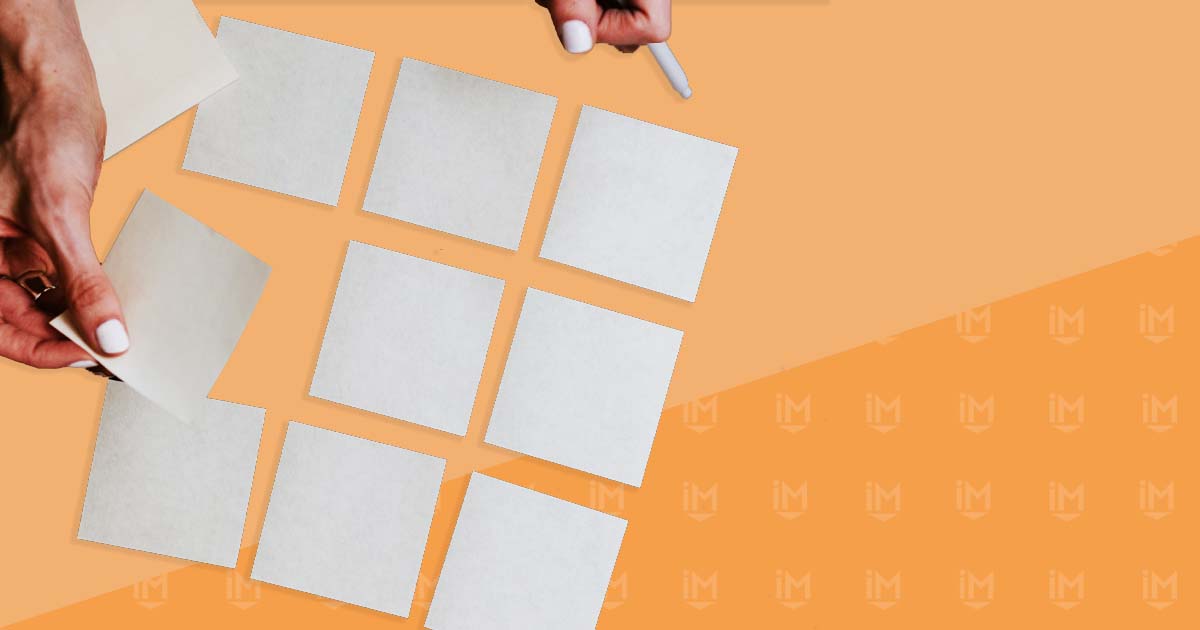 Leading a successful marketing agency rarely happens without at least a few bumps along the way. But if these bumps become too difficult to overcome, they can derail the agency's progress or cause it to fail entirely.
Though these obstacles can be more than frustrating, if your agency is structured to withstand the challenges that come (frequent client churn, major staff changes — you name it), it will be easier to deal with and move past them on your way to continued success.
IMPACT has helped thousands of companies build resilient businesses and generate millions in revenue using some of the most effective marketing agency acquisition and retention strategies out there. Along the way, we've certainly learned a thing or two about the mistakes agencies typically make that can cause them to fail, and we're sharing them here so your agency can avoid them too.
The common reasons inbound marketing agencies fail include:
Not being able to acquire and retain good-fit clients.
Not properly training talented, high-value staff.
Not clearly identifying your agency's differentiators.
Not providing consistent value.
Not looking beyond a project-based business model.
These tips will help your marketing agency not only avoid complete failure, but also have the best possible chance to succeed in today's competitive inbound marketing agency marketplace.

Here's what to know.

Join the IMPACT coaches for a deep dive on a new topic every month in our free virtual event series.

1. Marketing agencies that fail don't acquire and retain enough good-fit clients

Many marketing agencies that fail find themselves losing clients just as fast as they bring them on. It's a common challenge that can leave the organization spinning on a hamster wheel of inefficiency.

This typically happens when one or two of your agency's major clients make up the majority of a business's revenue.

Your business can be left open to a risky scenario where if one major client leaves, your agency is left scrambling to fill a giant income gap, which is far from ideal. Especially considering that it costs a lot more to acquire and set up a new client, versus continuing to service and grow an existing relationship.

To avoid this common mistake, devise a backup plan that accounts for client turnover before it happens.

There are a few things you can do to avoid this error:
Carefully consider the client's size before you take them on.

Don't let one client make up a large percentage of your client portfolio or revenue. Think about how you're structuring their agreement and balance your book of business to ensure that losing this one client won't force you to lay off staff or close your doors.

Ensure the client is a culture fit for your agency

. Does the client value you and your team? Do they align with your strategy and the work you're doing? Or are you constantly having to prove yourself? A client with a great cultural fit for your agency will promote a healthy client-agency relationship, versus a toxic relationship that will create a negative experience and work environment for your team.

Build an end date into your business model. Do you know approximately how long each of your clients will work with you? Plan for that end date. We'd all love to have that high-paying, ever-loyal client that keeps our agencies rolling along for years. But the reality is most clients will be with you about 18 months before they move on to something new (and some much sooner). Factor this into your plans from the start so your agency can prepare for the transition, not if, but when, it happens.
Despite our best efforts to please clients, turnover is always going to be part of the game. Planning for this turnover in advance, however, will help your agency pave the way for a smoother transition.
2. Marketing agencies that fail don't properly train talented, high-value staff
One of the major mistakes agency leadership often makes is believing that your staff is already equipped with the level of client communication and management skills necessary to manage your client relationships — effectively, anyway.
If we're truly going to be in the driver's seat of our client relationships and help them get the most value from our offerings, we need to have people who possess enough authority to meet with and advise everyone in the company. They need to know how to influence and lead your client's team, including the high-level executives and company decision-makers.
To be sure your staff is where they need to be, invest in the proper training and professional development.
When you do hire talented staff members, continue developing their leadership and communication skills — even when they (or you) think they're at the top of their game.
Equipping staff with important communication skills, such as how to establish themselves as an authoritative peer and maintain your client's attention, can go a long way in keeping your clients happy and your team members successful at what they do.
Your clients don't want to pay for your agency to ask what they want to do. They are paying your agency to take them by the hand as a trusted advisor who shows them what they should do.
To your client, there is a big difference here. If you want to build a successful agency, you need to understand this, even though so many of us get it wrong.
3. Marketing agencies that fail haven't clearly identified the agency's differentiators
If there is one thing that consistently rings true, it's that many marketing agencies that fail are looking to be and do everything for their clients.
Trust us — we get it. We've been there, too, and while it comes from a good place, there is nothing more likely to position your agency for failure.
Many agencies try to offer every marketing service under the sun thinking that if they cast a wide net, they can attract more clients.
Here's the thing…having more clients isn't necessarily a good thing. You want more right-fit clients, and if you can't tell your prospects who you're a good fit for in addition to who you're not a good fit for, this is a strong indication you haven't found your differentiator (the industry niche that sets you apart from your competitors).
To differentiate your agency:
Zero in on the right combination of services. Agencies that try to do too many things often turn out work at a lower labor efficiency ratio that actually costs them money to survive (versus making money on the work they're doing).
Lean into your talent, specializations, and niche verticals and know how they make your agency unique.
The biggest issue we see here is that most marketing agencies are using the same inbound marketing playbook we've all been using for years — and it's an outdated model. (Read IMPACT's Blueprint for a More Profitable Agency to learn how to acquire happier, more profitable clients — with much better profit margins.)
If you're going to be a marketing agency businesses seek, you need to find that angle that makes your services stand out from the rest.
4. Marketing agencies that fail don't provide consistent value
Clients often go from agency to agency looking for that magic wand. They want your agency to come in, do all the work, and save the day.
The result? The agency staff keeps grinding away trying to impress clients, but they will never be able to generate enough high-quality content for clients that get their business generating revenue.
The content your staff provides will consistently miss the mark because they don't know the client's industry, business, or products and services the way that business's internal team does. It also won't be as closely aligned with their sales team's needs.
To your client (and their prospects), the content you produce will always feel generic and contrived. It will never sound like your client or capture the true soul of their business because it isn't coming from their subject-matter experts.
This means you will have a burned-out, exhausted staff trying to move mountains for clients that don't see the value in their work.
Your agency will stall out before it can even get the engine rolling.
Instead, coach your clients to do the work themselves. Before you know it, they'll be seeking your approval, and you'll have a marketing agency business model that is actually scalable.
5. Marketing agencies that fail don't look beyond a project-based business model
Does your agency offer to create a marketing campaign here or there? Pick up some design work? Help clients with a technical aspect of their process?
When a marketing agency offers quick jobs or relies heavily on a project-based model, where your staff takes on a smaller component of the overall inbound marketing process — when that job is done, there's nothing more to do. And the client moves on when they've gotten all the value out of you.
To avoid failure and build a profitable agency, make sure your clients understand how working with you solves their problems, top to bottom. Offer solutions that are more in-depth than a simple website design or a few blog articles can solve for, and your clients will need your agency's expertise longer.
Forget failure, and take control of your agency's success today
Here at IMPACT, we believe the traditional inbound marketing agency playbook is flawed and that there's a better way for agencies to succeed.
With our They Ask, You Answer Certified Coaching Program, we teach marketing agencies like yours how to improve their clients' results with a simple framework that will help your agency:
Lead your clients toward incredible growth faster.

Set yourself apart from the overcrowded marketing agency landscape.

Strengthen your team's communication skills and value.
Learn more about They Ask, You Answer and our Certified Coaching program to get started today, or talk to one of our advisors who can answer any of your immediate questions.
By taking one of these steps today you will position yourself to become an indispensable resource to your clients and make the fear of failure a thing of the past.
Join the IMPACT coaches for a deep dive on a new topic every month in our free virtual event series.
Published on January 5, 2022