The Top 5 Questions Marketing Should be Asking Sales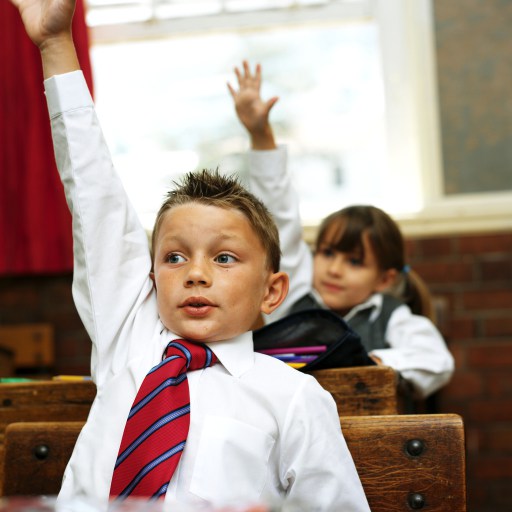 Sales and marketing usually don't play well together.
Are there common misconceptions that sales and marketing teams have of each other? Most commonly sales considers their marketing colleagues as "paper pushers" and "irrelevant". On the other hand, you will find members of the marketing team referring to sales as "simple-minded" and "incompetent".
Unfortunately, these negative terms can affect a companies sales and marketing results. In a study by Genius.com, "66% of buyers indicated that consistent and relevant communication provided by both sales and marketing organizations is a key influence in choosing a solution provider."
If there's a rift between sales and marketing, communication could be the key to building a strong relationship.
Questions Marketing Should Ask Sales
1. What Does a Typical Sales Process Look Like?
Now you might be thinking, this seems a little rudimentary, shouldn't I already know the basics of how sales operates? The answer is yes, but a little review never hurt anyone. If you don't know how the typical sales process of your company, it could hinder the communication between sales and marketing. A typical sales process includes product knowledge, prospecting, and assessing the needs of your prospects and leads.
Do you know the answers to these questions:
How much time do they spend on the phone with a lead?
How do your sales reps begin a conversation?
How long does it take the sales rep on average to get your product in front of the decision maker at the lead's company?
Understanding the fundamentals and what a typical sales process looks like, marketing can create a marketing campaign that actually complements the sales process.
2. Which Sources and Content Topics Generate the Best Leads?
Not every source or content topic is going to generate a quality lead. Most likely, marketing is generating leads through a number of different sources; social media, organic, direct, email, paid search or referrals. Does your marketing team know which source has the highest lead to customer conversion rate?
If not, you should definitely go ask your sales team. Once you've determined which sources generate the most qualified inbound sales leads you can put more time and effort into those marketing channels. No marketing manager wants to spend more time implementing a pay per click campaign when only 1% of your traffic is generated through paid search.
The content your developing should also be in line with the type of customers you're looking for. Take a look at the different offers you have. Are you finding that leads with an interest in a particular topic tend to be higher quality? If your sales team makes this connection, they should be telling marketing. You don't want to continue generating content about a topic that isn't inline with the needs of your leads and customers.
3. What Leads Do and Don't Like About Offers?
Whether you offer a product demo, a free trial, or an assessment; you need feedback from your sales representatives. Ask sales if your leads are finding these offers helpful and beneficial. What do your leads enjoy the most about your offers? Don't just look at the positives. See if sales reps have received any criticism about your offers. If you're able to understand what your leads do and don't like you can improve and develop content that's inline with their needs and interest.
4. The Main Reasons Why a Lead Doesn't Close?
As a marketer, your job is to generate new leads and nurture those that aren't ready to buy yet. Unfortunately, not every lead you send your sales team is going to be sales ready. There are going to be some that you miss. Instead of just nurturing all of those leads more. Ask your sales team why those leads weren't ready to buy. Some of the reasons could include budget, timing, or that your product doesn't provide any value to them. Once you've identified those reasons you can segment those leads into different lists to address their pain points through targeted lead nurturing campaigns.
5. Is there Anything Marketing can do?
What does sales think about marketing's performance? Are they sending sales a lot of qualified and sales ready leads? It is important to ensure that sales and marketing have the same viewpoint when it comes to determining a qualified lead. If both teams aren't on the same page, you might find that marketing is sending you a ton of unqualified leads. Feedback is a great thing. Sales has insights into the qualities, needs, challenges and behaviors of your leads that you must likely don't have. Do you need to take a different approach to generating and nurturing your leads? Is there a new offer you should develop?
Don't just think of sales as "incompetent". They're a great resource that can provide your team with key insights into how you can make improvements to your lead nurturing campaigns.
Free Assessment:
How does your inbound marketing measure up?
Take this free, 5-minute assessment and learn what you can start doing today to boost traffic, leads, and sales.
Get Started
Free Assessment:
How does your inbound marketing measure up?
Take this free, 5-minute assessment and learn what you can start doing today to boost traffic, leads, and sales.
Published on April 23, 2013