7 essential tips for managing a newly-remote team [Infographic]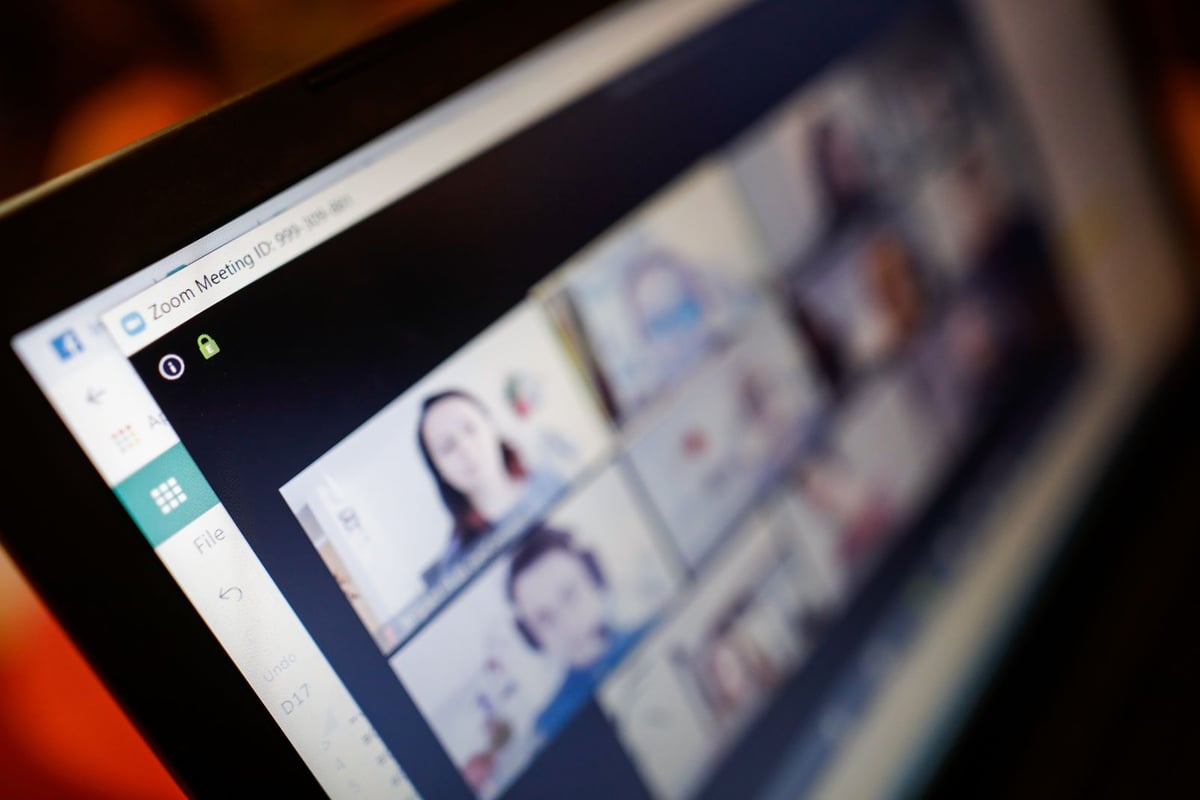 Throughout my almost seven years here at IMPACT, I've seen a lot of (positive) change.
A team of 15 is now over 65. A small office has become a big one.
We've gone from having everyone work from our headquarters, then in Wallingford, CT, to more than half the team working remote from their homes across the country and even internationally.
I've made my way from an intern to an account supervisor and now Director of Operations, managing three people.
Learning how to properly manage a team is a big feat in itself.
Add in the fact that now, due to the coronavirus pandemic, our entire company is working remote and the challenges begin to pile up.
The ease of walking over to their desks, grabbing a room to have a meeting together, or just wanting to take a lunchtime walk has completely disappeared.
A team needs to be able to communicate strongly, report accurately, complete quality work based on documented goals and processes, and — perhaps most important for remote employees — feel like they're all in it together.
Nutcache's infographic, "7 Tips for Managing a Remote Team," (shared below) highlights helpful advice for managing a remote team in a way that ensures everyone is able to effectively complete work and interact successfully.
How to increase your remote team's productivity and efficiency
Having both the right people and the right tools and processes are extremely important when it comes to managing a team of remote employees. Let's take at each of these elements:
The right people:
I've always envied people who can be productive at home. (I often get sidetracked by Netflix or my dog…) This is part of the reason why working remotely is not for everyone.
When opening up to remote employees, it's important for your company to hire people who can thrive independently, as well as when working with their team.
The right tools:
Imagine a business world without email, phone calls, instant messaging, and video/screen sharing.
Having the ability to see my team's faces everyday makes me feel connected to every single of them, and because we're able to quickly communicate via video or instant messenger, we're more productive and clear in what's expected of each other.
In addition to communication tools, project management tools are also essential.
Having a software that the entire team can use from anywhere makes a world of difference when it comes to managing each person's workload and knowing how that feeds into the team's overall list of to-dos.
Processes:
Having company processes in place is important to keeping all teams consistent, so it's imperative that everyone is familiar with and follows them.
You may also want to develop specific processes for the people on your team that will help keep everyone on the same page when it comes to achieving your goals.
Goals:
Speaking of goals, it's not only essential that you have them, but everyone on your team should also know exactly what you're working towards, what the plan of action is to achieve them, and how your goals feed into the bigger objectives of the organization.
Make sure you're clearly communicating your team's goals to each individual member on a consistent basis; talk about them in 1-on-1s, team meetings, and performance reviews.
Communication:
My team believes in always over-communicating. We use tools like Slack and Zoom to keep all lines open when we need help or things clarified.

We have daily stand-up meetings each morning to ensure we're all cognizant of what everyone is working on and what impediments may be standing in their way of completing their tasks.
We also hold regular 1-on-1 meetings where we can talk about personal goals, challenges, and accomplishments.
Trust:
This one goes both ways.
A team needs to be able to trust their manager, and a manager needs to be able to trust their team.
One of IMPACT's core values is dependability, and that feeds directly into our trust in one another.
If you hire the right people for the job, your communication is strong, and everyone knows what's expected of them, it shouldn't be hard to trust that your team will get things done in a productive manner.
Team building:
There's so much value in seeing my team in person.
That's why we make sure our remote employees periodically make their way into the office, so everyone can spend quality time with each other.
Unfortunately, that's not possible for the foreseeable future.
While we're unable to make in-person gatherings happen, we have been scheduling video lunches, having after-work virtual happy hours, and game nights to keep our bonds strong and spirits high during this difficult time.
Take a deeper look into the seven tips Nutcache has laid out in their infographic below.
Editor's Note: This article was originally published in June 2018. As the coronavirus pandemic of 2020 has the entire IMPACT team and more people, in general, working from home than ever before, we found the advice to be timeless. The write-up has been updated and republished to bring this timeless advice to you in a whole new context and light. - Ramona Sukhraj, Head of Editorial Content
Free Assessment:
How does your sales & marketing measure up?
Take this free, 5-minute assessment and learn what you can start doing today to boost traffic, leads, and sales.