What Web Development Questions Do You Need to Ask Your Next Web Design Agency? [Interview]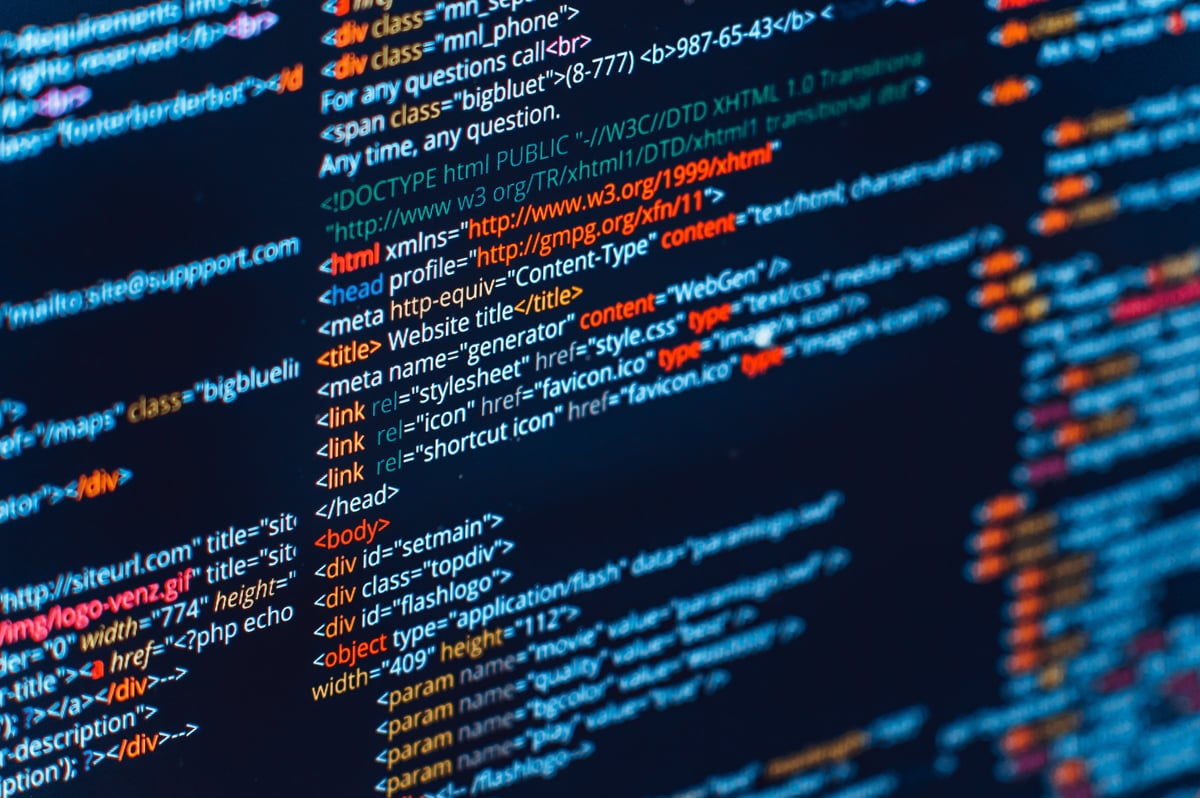 When you're looking to hire a company to redesign your website — or build it from scratch — it can be hard to know just what questions to ask. After all, how can someone who doesn't code evaluate the skill of someone who can?
There's certainly a lot you should know before you enter into this kind of partnership. Being prepared with the right questions can help you move more confidently through a process that can be exciting, expensive, rewarding, and time-consuming all at once.
I sat down last week with Tim Ostheimer, a senior web developer at IMPACT, to learn what questions you should ask a web design firm.
John Becker: Why would a company need to ask questions about development, not just about design?
Tim Ostheimer: Any time you're looking to hire an agency, whether it's for design or development or any purpose, it's always important to understand how that agency plans to do the work.
It's really more of a partnership because they're going to be working alongside you rather than independently. You want to make sure that they're a good fit, not only for you as a company and your workflow and your work environment, but also for your organization and your industry.
Both parties need to work together to fulfill the overarching goal that you're trying to achieve, and you'll need to make sure everyone is aligned on those goals. Development might seem like an unimportant factor because you may not think of code as being physical or something you can actually look at, but the code will determine how you use and manage your own website, and that is something which directly affects your goals.
JB: Do you ever find that companies don't know exactly what they want to achieve?
TO: Yes. Often companies will come to us with expectations already set, but they may not know exactly what the steps are to getting there, or a lot of times they may also even be mistaken about what it is they're looking for.
They may be expecting something that couldn't be a possible result of what they're asking for. So a lot of times it's actually more important that we find out what the goal is or what they're actually trying to achieve rather than simply what they want — because then we can talk about how to get them there.
JB: Can you give an example of an expectation that someone would have that would be unrealistic?
TO: One example would be a company who's looking for a simple website redesign — although it's never as simple as they think it is.
Usually they're mostly concerned about what the website will look like and aren't not considering how it performs, how that achieves their marketing goals, how that streamlines their sales process, or how it will affect the way their company operates in the years to come.
So, for example, they may be looking for a website redesign but not thinking about the direction their company is headed in and what type of content they actually plan on putting on the site. All they're thinking about is what it looks like.
The last thing you want to do is invest tens or hundreds of thousands of dollars in a website that is no longer useful to you within three years.
You need to be planning for the future and figuring out exactly what this website needs to solve for so the agency you're considering hiring is well aware of all of these expectations and what you need this website to do.
JB: Would you say that any time a company is looking to contract a company to do web design, it's probably a bigger job than they think it is?
TO: Most of the time, yes. I would say that's more often for the companies or individuals who haven't been through the design process before, or specifically the web design process.
Depending on who you work with and what type of site you're building, the web design process can range anywhere from a month to a year or more.
On average ours are usually a couple months long, but we do have bigger projects that are basically ongoing. For some clients we're frequently building out new pages and new sections, or refreshing content as we test results and review the marketing analytics.
JB: If you were in that position of trying to contract a web design agency, what are the questions that you need to ask to know that they can handle what you need, that they're not too big or too small, and that their timeline and cost would make sense for you?
TO: This is something that would be dependent on the exact goal that you're looking to achieve. Personally, one of the first things I would ask for is examples of work or portfolio pieces that they can show you. Preferably a real-world example rather than a sample website, but with any example you usually can determine what that company is capable of doing.
The best thing you can do is find examples of work they've done for other clients within a similar industry because that way you can see a comparable version of what you may receive, even if the design is entirely different.
At the very least you can look at the marketing strategy or review the organization of the content, and you may even be inspired by something you hadn't considered including on your own site.
JB: Once you've seen examples of work and feel like you want to progress in this relationship, what's next?
TO: I would consider asking what the website looks like in the backend, specifically how the website is edited and how content is managed.
Most likely, if you are outsourcing this website, you don't have an internal development team. Or, if you do have an internal development team, maybe their capacity is limited or they don't work on your website at all. Maybe they're more for something like app development or product development.
So, something very important to find out is what the website is going to look like and how you as the marketer are going to end up using it. The last thing you want to do is invest in something that you don't even know how to use, so you should be sure to ask to see what that backend will look like.
If you want to see the code and you know how to determine whether it's good or not, that's always great. But looking at the code is not really what I mean by the backend. I mean more of the module structure, how content is added, how you edit buttons or forms or headers — things like that.
This will always be dependent on the Content Management System. For example, if you're on HubSpot, it's going to be slightly more streamlined, but there are still many ways you can use those modules.
For a CMS like WordPress, there are many more options since there's essentially an unlimited number of themes that you could pick from, so there's a much greater range of what that backend interface could end up looking like. Having a website built without knowing what the backend will look like would be like buying a car without ever sitting in it or seeing the interior.
JB: Is it typical for web design agencies to offer training for a company they're working with so that once the development project is done, things like editing and manipulation are capabilities of the company?
TO: Most of our clients don't come to us asking for a site that their internal development team can take over.
We do occasionally receive those requests, but most of the time it's the marketer who's reaching out to have a website built for their company and they don't have an internal development team. More likely we would be doing training on how to edit the site and how to use the modules, but not specifically on how to edit the code or how to build out new sections.
Recently we've been building sites in a more flexible way so that each section is built individually and used whenever and wherever it's needed. That way the layout of a page can be easily changed by adding, removing, or rearranging which sections are on it. This removes the need for the client or marketer to know any code because they have all of the sections they need to build any of their pages.
JB: So we want to look at examples of work first and we want to look at the backend of the website second. Is there anything else we need before we determine that this is or is not a good fit?
TO: In addition to finding an agency who is comfortable building a site on the CMS you've chosen, you'll want to make the agency is aware of any specific plugins, APIs or integrations, or other necessary features like ADA compliance.
We're always very honest about whether we're familiar or fluent with what's being asked because that communication is critical to a healthy relationship. Some agencies may be inclined to take on work even if they know they'll have trouble completing it.
JB: It sounds as though any company looking to hire a web design agency has to do a tremendous amount of introspection and question-asking themselves before this sort of meeting would be useful.
Not only what they need now, but what they might need two, three, five years down the line. Otherwise, how can someone in an agency answer questions that the company hasn't asked itself?
TO: A good way to start off the relationship is to ask for any sort of feedback that the agency can provide you on your current website and what you're looking to accomplish. You may know you need an agency and already think you have your mind made up about what you want, but a good agency is also going to suggest things that you may not have considered.
They should push back on your requests and take the things that you're asking of them and really think about whether or not it's possible and how it's going to help achieve your marketing goals.
JB: Any final pieces of advice?
TO: Remember that your relationship with an agency is a partnership. When you're looking to outsource anything, especially your marketing efforts or a website redesign, the agency becomes an extension of your team. But this work isn't something you can just blindly outsource.
There is a reason you've chosen to hire an agency, so take the opportunity to learn from them and allow them to educate you and the rest of your team.
Be the person who aligns your company's sales and marketing efforts by finding the agency that provides the website and guidance you need to do it.
Free: Assessment
Does your website build trust with buyers and bring in revenue?
Take this free 6 question assessment and learn how your website can start living up to its potential.