New website or content strategy, how to create authentic human content your buyers will love, and Google says no third-party pixel tracking on YouTube ads ...this is THE LATEST!
💯 Jump Right into the good stuff!


👉Attention, marketers! In 45 minutes, learn how you can get sales and leadership buy-in for your content strategy from Marcus Sheridan and Melanie Collins from IMPACT on October 23.
This is the International Space Station...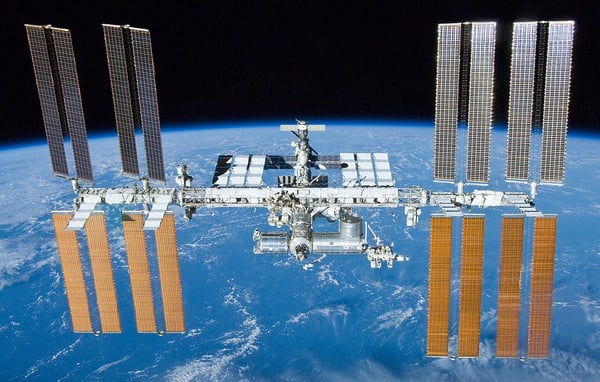 Image source: Wikipedia
The ISS is so fast, it completes a single orbit of the Earth in 90 minutes. (Your move, Eliud Kipchoge.)
Now, here is the song "I'm Gonna Be (500 Miles)" by the Proclaimers...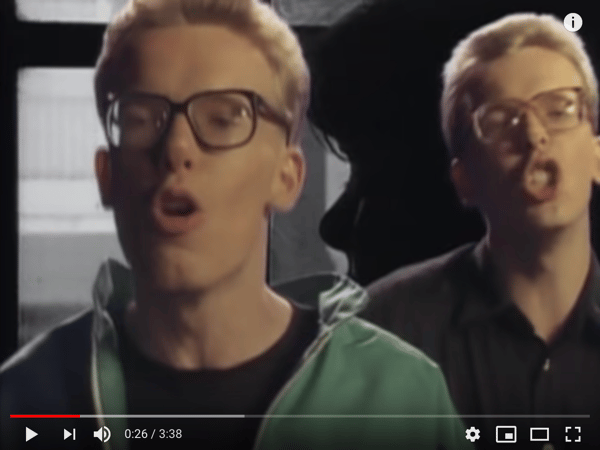 Although the "500" miles is in the title of the song, it actually features a man boasting of walking a total of 1,000 miles to reach his love.
"But I would walk 500 miles, and I would walk 500 more. Just to be the man who walks a thousand miles to fall down at your door."
What do these two things have to do with each other?
I'm glad you asked.
I was today-years-old when I learned that if you were to listen to this song aboard the ISS, traveling at its average speed of 7.66 km/s, you would travel almost exactly 1,000 miles (like the guy in the song) by the time the song finished.
Of course, this has nothing to do with digital sales and marketing. But it's Saturday and I'm still mentally unpacking myself from an amazing week at MarketingProfs B2B Forum (more on that next week), so this is what you're getting for right now.
And now, here's THE LATEST...
🤔 Do you need a new website or a new content strategy? (6-minute read)
So, despite all of your efforts, you're not getting the digital sales and marketing results you were hoping for. All too often, we have clients come to us with this exact problem. They've been their pouring energy into building out the perfect lead-generating website but they still can't seem to increase traffic, leads, and sales. Usually, they end up thinking their website is to blame. But that's not always the case. In this article from IMPACT Director of Website Strategy and Design Stacy Willis, learn how to answer the age old question of whether you need a new website or a new content strategy to get better results.
🔎 Related articles and resources
🤑 Here's how to create authentic, funny, human content your audience will love (38-minute podcast, 3-minute read)
My podcast for IMPACT, Content Lab, is back from hiatus and better than ever! (I even have a new co-host.) In this "grand re-opening" episode, I talk about how it doesn't matter what industry you're in, you can be funny, authentic, personal, and human in your content in a way that makes your buyers love you and generates revenue for your business. What's surprising, however, is how many people are scared to do so. Now, without further ado, here is the triumphant return of Content Lab, wherein you can learn how to make utterly human (and totally profitable) content.
🔎 Related articles and resources
😵

Uh oh!

Google says no more third-party pixel tracking on YouTube ads (1-minute read)
Instead, they're pushing YouTube advertisers toward their own Ads Data Hub. According to Google, "With the migration from pixels to Ads Data Hub, our third-party measurement partners will be able to provide YouTube advertisers with more comprehensive reporting and measurement, using technology that's built to enhance user privacy." In this article from IMPACT Director of Inbound and Content Services Justine Timoteo, get the full scoop on why Google says third-party pixel tracking is out, but their Ads Data Hub will be way better for advertisers in the long run.
🔎 Related articles and resources
🔥 Google and LinkedIn and Facebook, oh my! No matter how aggressive your paid media advertising goals are, IMPACT's expert paid media advertising team can help.
🎧 Our Latest Shows & Podcasts
📆 Upcoming Digital Sales & Marketing Events
🌎 IMPACTers on the Move
IMPACT CEO Bob Ruffolo will be featured as a guest expert during SEMrush's one-of-a-kind, 24-hour Global Marketing Day 2019 event on October 29!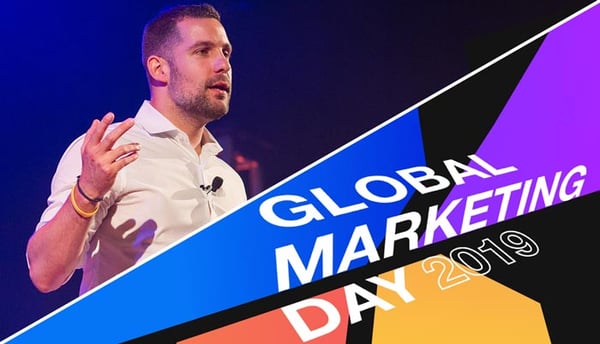 With live streams from four locations around the world — Sydney, London, New York, and San Francisco — attendees can tune in any time, anywhere. Register today for this free event.
Then, in November...
Vidyard's Fast Forward: The Video Marketing Virtual Summit returns on November 14! Our very own Myriah Anderson is part of the lineup with a can't-miss session on using video for sales.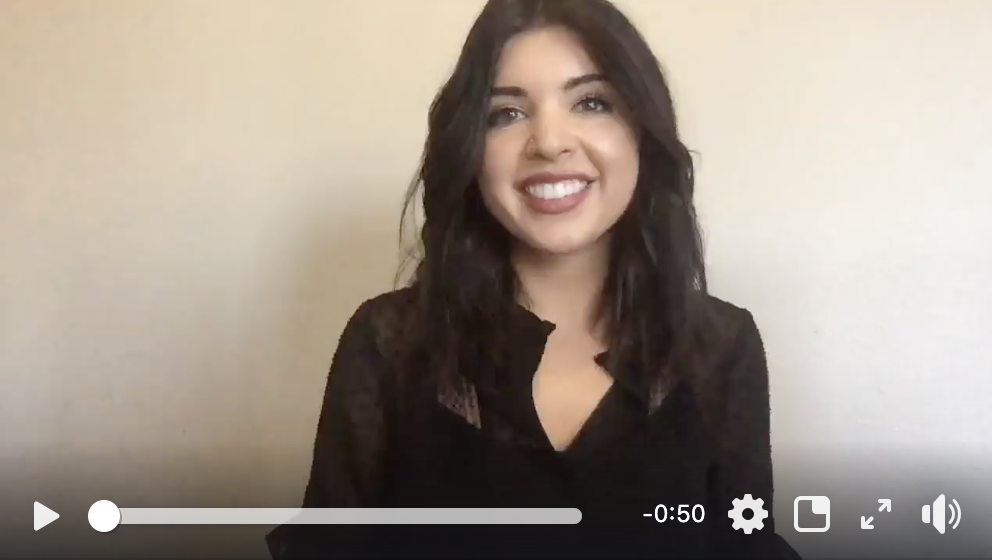 Check out Myriah's video in IMPACT Elite talking all about Fast Forward.
(In case you're wondering, Myriah literally wrote the book on video for sales.)
🐓 Weekend Nonsense

This is a rubber chicken cover of "Wannabe" by the Spice Girls.
That's it. That's the nonsense.
☕ One last thing
A chilling scene...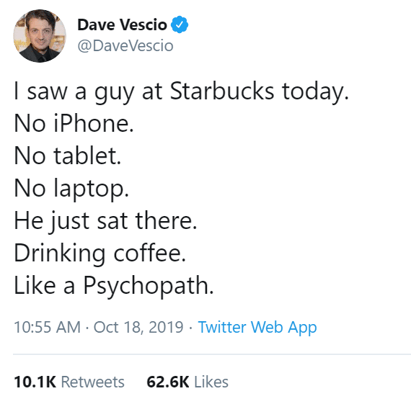 Have a great weekend!