Google's 2019 State of Search, How a Company Generated $3 Million in Revenue from Content Marketing, & Facebook Is Shrinking Mobile News Feed Ad Space
...This Is THE LATEST!
💯 Jump Right Into the Good Stuff!
🚨Only 11 days until IMPACT Live!

You won't want to miss out on this one-of-a-kind, immersive event for growth-focused business leaders and digital marketers.

Use code IMPACT20 to

take 20% off your ticket price.
I know I was all hot on condolence cards for digital marketers just last week, but things move fast at IMPACT, and I've got a new business idea I want to run by y'all — commonly misunderstood, animal-based cliché t-shirts: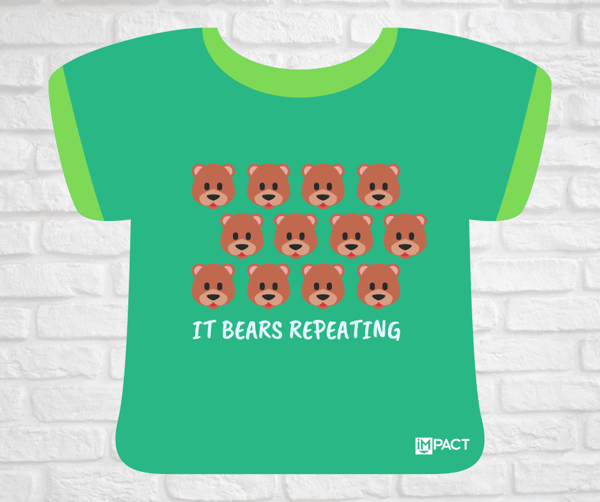 Because I always imagine a long line of repeating bears, whenever someone says "it bears repeating."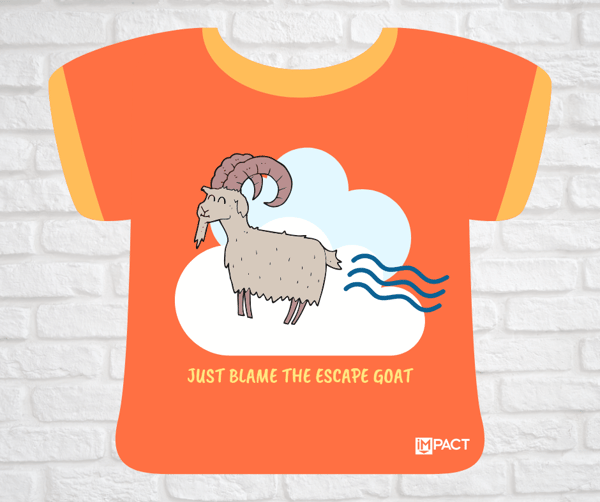 Because someone once said they were an "escape goat" to me, regarding a project that went awry.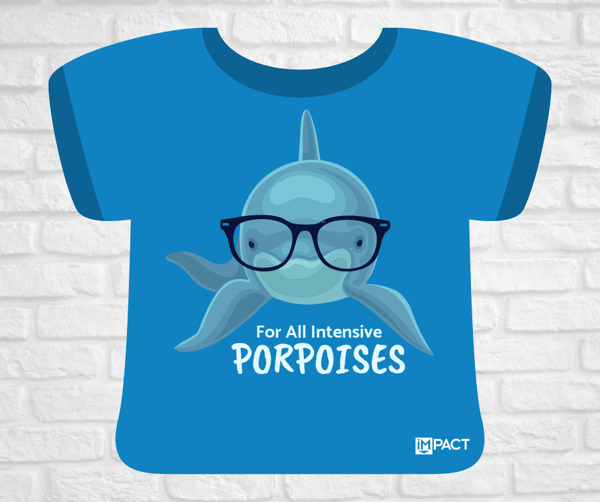 Because I'm pretty sure people say "for all intensive porpoises" instead of "for all intents and purposes" because the idea of focused, smart porpoises is a lot more fun.
With conference season winding up — both IMPACT Live and INBOUND are just around the corner — I'm thinking this could be a fun way to spice up my usually ho-hum professional networking and on-stage speaker wardrobe.
What do you think?
🔥 With So Many New Features, Google Releases Fascinating Insights in New State of Search Statement for 2019
Many years ago, searching for something on Google would yield a basic list of results, completely free of visual bells and whistles. In the past few years, however, digital marketers have been given more SERP (search engine results page) features to take advantage of, so their content could be more easily found online. To shed some light on how companies can take advantage of these features, IMPACT Digital Beat Reporter Iris Hearn shares the most important information you need to know about how to get the most out of your Google search strategy from the search giant's recent statement.
⭐ RELATED CONTENT:
💰 Can You Imagine Bringing in $3 Million in a Single Quarter from Content Marketing? That's What Happened with La-Z-Boy Southeast...
"We've been in business for over 43 years, and over that time there's been a lot of changes in marketing. We've been marketing the same way for decades and it's always worked. And all of a sudden, it wasn't working anymore." These are the words of La-Z-Boy Southeast CEO Martha Brown, and a common refrain we hear from a lot of companies across the globe — what used to work no longer works, and now we're not getting the results we need. That all changed when the La-Z-Boy Southeast team adopted a revolutionary digital content marketing strategy that brought in $3 million in a single quarter — this is their story.
⭐ RELATED CONTENT:
🌀 Facebook Is Going to Reduce the Size of Ad Space in the Mobile News Feed, Which Is Kind of a Big Deal
This change is designed to make Facebook's mobile experience more simple, make it easier for users to digest each post, and improve consistency of the mobile experience between Facebook and its mobile-first app Instagram. Of course, no matter how positive a change is, change by its very nature is disruptive. So, IMPACT Digital Beat Reporter Iris Hearn breaks down exactly what all Facebook advertisers need to know and do before this change goes into effect on August 19.
⭐ RELATED CONTENT:
🎧 Our Latest Shows & Podcasts
📆 Upcoming Digital Sales & Marketing Events
⏰ Throwback Thursday
We talk a lot about how important it is to create content that answers the most pressing questions of your potential buyers — and one of the most common types of content we all create for our businesses is blog articles.
But making the decision to write a blog article for your company is a lot easier than actually sitting down and doing it. That's why, earlier this year I released this completely ungated business blogging tips guide: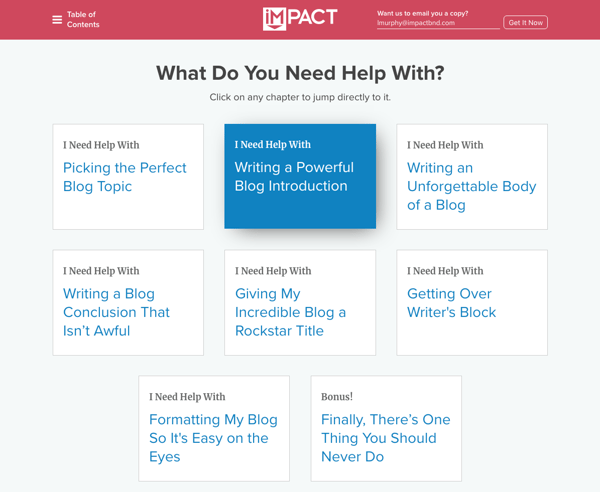 It includes:
60+ business blog writing prompts

and guidance on the most important topics you need to be writing about.
The

six fool-proof formulas I use to craft incredible business blog introductions, plus examples of each in practice.
The

exact process I use to write an action-oriented and inspiring blog conclusionevery single time.
Tips for getting over

writer's block, blog

formatting, and more.
Again, this blogging tips guide is completely ungated, so you don't need to give us your email address to read it. I wrote this guide because I genuinely want to help others be better, more effective content creators.
🗞️ What I'm Reading Right Now
Finally, without preamble or context, here's what I'm reading:
See you later, alligator! 🐊