5 Other Ways to Nurture MOFU Leads Besides Marketing Automation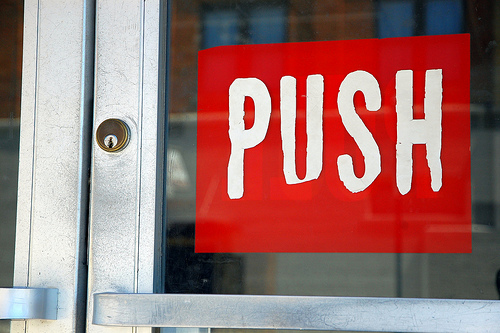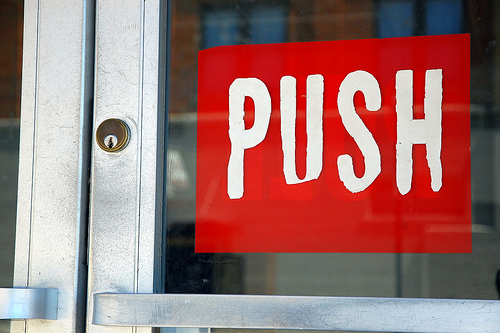 Handing over leads prematurely is no laughing matter.
Unfortunately, this happens more often then people would like to admit.
Are your MOFU leads going unnoticed?
Don't spend all your time setting up marketing automation, when you can wipe the dust off your social media and content producing skills.
Not every lead is immediately going to be ready to talk to sales.
That's where lead nurturing comes in. According to Stream Creative, "nurtured leads produce, on average, 20% increase in sales opportunities."
Other Ways to Nurture your MOFU Leads
The first thing that comes to mind when marketers hear lead nurturing is marketing automation and workflows, except those aren't the only ways that you can nurture your MOFU leads.
Middle of the funnel leads are educated and have engaged with your company but aren't yet ready to speak to your sales team. You just need to nurture them and "give them a push."
1. Leverage Social Media
Everyone and anyone is on social media these days, especially your leads.
Not only can you leverage social media to engage and interact, but it's a great platform for connecting with your leads. Consider connecting with your MOFU leads on LinkedIn, Twitter and Google+. I probably wouldn't suggest connecting with them on Facebook. Unless you want to come off as a stage 5 clinger. And they won't be a MOFU lead anymore, they'll be in contact with your competitors.
Once you've connected with them, send them a message through InMail. According to Social Media Examiner, "open rates for InMail on LinkedIn are greater than open rates for typical email marketing collateral." Remember, don't connect with them just to provide them with another sales pitch. Use that opportunity to connect with them and learn more about their interests and needs.
If you've never used social media to connect with a MOFU lead before you're missing out. Use that opportunity to learn more about your leads.
Upon connecting with them, don't forget to listen, engage and provide relevant information.
2. Comment on Blog Posts
This might be one that many people forget about.
If your blog content is remarkable people are naturally going to leave comments. Don't let them go unnoticed. Blog comments are something you should be checking regularly. You shouldn't just say thanks for reading our blog. Especially, when they're asking a question or inquiring more about your services.
Use the opportunity to educate them even more and show your expertise. Anyone can write a blog article about, What is Inbound Marketing?, but do they really know how to implement inbound marketing practices to meet their clients goals?
3. Content
You might be thinking content, seriously?! Yes! Except I'm not just talking about blog articles. In order to effectively nurture and push your leads down the sales funnel, you should be creating different types of content that educate them and make them more sales ready.
Not only do the topics of your content need to move away from being advanced to nurture those MOFU leads, but the format in which your presenting that content should also change.
Within the MOFU stage, you should start to develop videos, ebooks, case studies and infographics. No one loves seeing you write about how to craft the perfect landing page eleven times. As a MOFU lead, you most likely know the importance of having a short form, having compelling copy, adding social sharing links and removing the navigation bar.
You want to develop content that digs deeper. Write about topics your competitors aren't even thinking about.
4. Smart Calls-to-Action
This one might be a bit of a stretch in terms of not being related to marketing automation, but an educated lead that has engaged on your site is not doing to want to see the same CTA for an intro offer.
That's where smart CTA's take the spotlight.
For those of you that don't know, smart CTA's are customized calls-to-action that are personalized to the type of lead that is viewing them.So you're no longer sending John Doe the same information about what it takes to run a successful business blog.
Your main goal is to educate your leads, and if they're seeing the same CTA's it's going to be hard to get them to reconvert on something that isn't so introductory.
5. Training and Demos
Those two offers are great for bringing qualified traffic to your site, as well as nurturing your MOFU leads.
Think back to all the times you were interested in a product or service, and wanted to test drive it. These are great offers to push your leads down the sales funnel in the hope to make them more sales ready.
Your leads are going to buy based on their needs, not what you are trying to sell them. One way that they can ensure that your product fits their needs is
Don't consider your demo a marketing tool, but rather a sales tool. Personalize each experience to the needs of individual leads.
Free Assessment:
How does your sales & marketing measure up?
Take this free, 5-minute assessment and learn what you can start doing today to boost traffic, leads, and sales.