Best Virtual Selling Tips, Tactics, Strategies, and Tools (Updated for 2022)
The ultimate guide to helping you and your team sell better in a virtual-first world.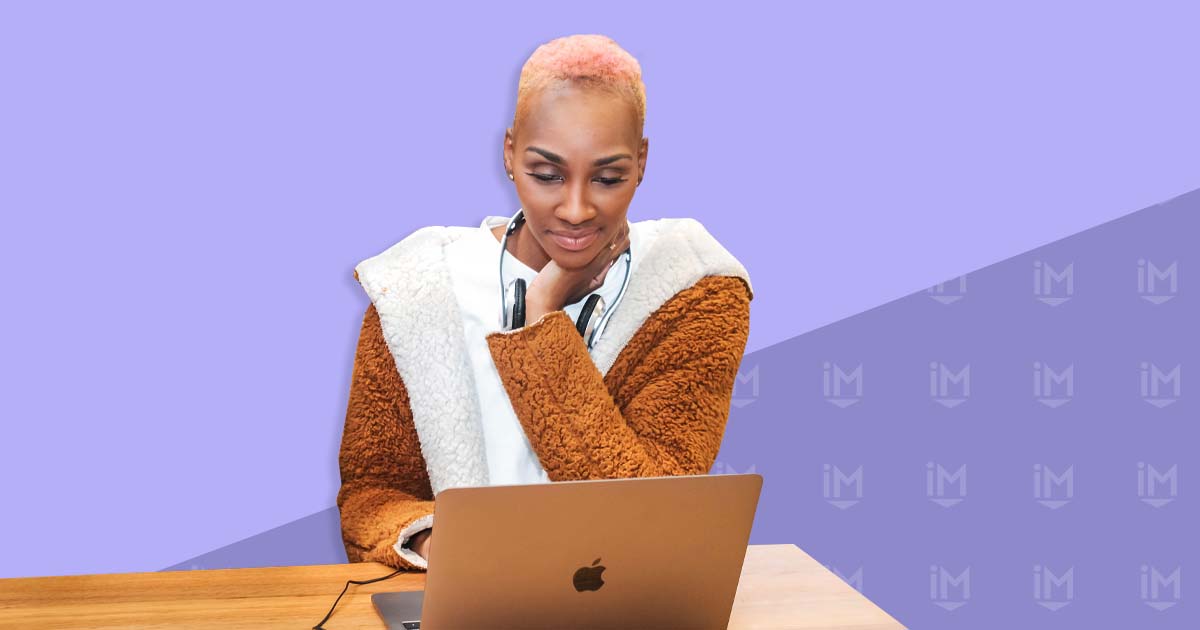 You're used to selling the traditional way, but your sales numbers aren't what they used to be. You're realizing that our new reality isn't going away anytime soon.
It's beginning to dawn on you that you're going to have to take virtual selling seriously.
But fear not! You're not alone. In the last year, and especially during the onset of COVID-19, when most sales teams were forced to focus more on virtual selling, we've helped hundreds of companies implement virtual sales techniques that drastically improved closing rates, reduced the time sales reps had to spend with prospects, and boosted the overall number of new deals closed — so we certainly have a lot to say on this topic.
Whenever we talk about doing virtual selling, many companies believe that the way they're selling is fine. But when we show our clients how to refine the little things, specifically with our They Ask, You Answer framework as the guide, almost every single client is surprised at how much they are able to get out of it.
In this article, we're going to cover three things:
How to set up your team to have success selling virtually.
Techniques proven to be successful in a virtual sales process.
How to integrate content and video to close sales faster.
Let's get going!
Join the IMPACT coaches for a deep dive on a new topic every month in our free virtual event series.
What is virtual selling?
So, what exactly is virtual selling? How is that even defined these days?
Fundamentally, virtual selling is the process of integrating technology, especially video, into the sales process. The virtual selling process is intended to increase closing rates and actually shorten the sales cycle while, at the same time, improving the customer relationship.
Sure, selling virtually over Zoom (or similar platforms) just doesn't feel right. It's not the same as the way we used to sell. We're stumbling our way through the technology, and we just don't feel we're that good at it. And because we haven't adapted to selling virtually that well, it's slowed us down and is costing us deals.
But if your company is taking the approach of waiting out the pandemic until things get back to normal, you'd better guess again. You might think you can wait out the approach forced by COVID-19, but in the meantime, your competition is innovating. Listen to and learn from people and businesses that are doing this well. In the medical profession, virtual checkups with patients were forced by people still needing a doctor's advice and yet reluctant to visit the office. If you were a doctor during the pandemic waiting for your patients to come back to the office, you are now scrambling. Virtual checkups are now a thing.
In the same vein, selling remotely over video is here to stay; some of your competitors will figure this out, and you don't want to be playing catch-up. We could be talking about your business's survival over the next five years. Virtual selling marks an industry advancement, and your ideal buyers do not want sales processes to go "back to normal." In fact, according to research from McKinsey, only about 20% of B2B buyers say they want in-person sales to return, a dilemma B2C businesses know well.
The bottom line is that your prospects want you to use video and similar visual technologies to sell more. It's time to jump on the video train; any reluctance to use video as part of your virtual sales process will leave you stranded at the station.
In the rest of this article, we'll dive into how to effectively build your virtual sales team for the long haul.
However, if you're already thinking, "I've heard enough, we need to start improving the way we sell now," go ahead and book some time with one of our advisors to chat about how our team can train your entire sales team to sell better virtually, fast.
How to set up your virtual sales team for success
Following a few of these simple steps will set you and your team up for success when it comes to selling via video conferencing.
Provide them with the right equipment
First and foremost, your virtual sales staff needs to be properly equipped to succeed. That means having the right laptop, the right camera either built into the laptop or separate, same for the right microphone, as well as good lighting and the right background behind them to establish a positive and professional appearance. This is crucial; a poor setup will sink sales more than almost anything else.
Train everyone on how to use the technology you provide
Your team is not magically going to get it right with the hardware and software you've provided. You've got to make sure they're used to it and they're trained on it. Don't assume everyone knows how to work a laptop camera, connect to video conferencing technology such as Zoom, or even do minor video and sound adjustments to facilitate the best experience for interaction. You don't want the equipment or the platform to be so distracting that it becomes the focus — the focus should be on the conversation with the prospects.
Role-play virtual sales calls
This will allow you to see the backgrounds your salespeople will be using in their videos, enabling you to make course corrections before they start using it in real situations. Let them make their mistakes in a role-play call with you, and let them try to figure out their equipment on you, right at the beginning, and not on your prospects. How is their camera presence? How is their audio? Are they speaking clearly and looking at the camera as if they were talking directly to a prospect in person? Are they making the video version of "eye contact?" These are all important questions to answer before they start knocking on virtual doors.
Our coach Chris Duprey goes into this in great detail with his Pro course How to Role Play Virtual Selling with Your Team.
Implement the CRM if you haven't already
To get started on your path to success with virtual selling, record all your team's virtual sales calls. Afterward, review the calls, take notes, and coach them through how they can improve.
And you've got to make sure you're using the CRM correctly. You know how the saying goes: If it's not in the CRM, it doesn't exist. The CRM is incredibly important, especially in a virtual environment. The sales reps need a place to put their calls, and you need a place to put your notes. And you need to be able to see what is going on with them when you're not able to meet in person and you're relying on data to provide you insight.
Sure, you used to be able to do that on a big board in your conference room, but in the virtual world, the CRM becomes even more important. You have to hold the sales team accountable for using the CRM just as much as you are to any other sales metric — that's just as important in a virtual sales environment. Upload the calls to the CRM along with the call notes, and make sure to log every virtual meeting. This can be made much easier by using HubSpot to accomplish all these tasks and goals for your team.
We have services to help implement a CRM and get your team to use it. Talk to one of our advisors if this is a pain point for you.
Record your calls
This one gets a lot of resistance from our clients. But if you set it up the right way — asking right after the meeting has started, and stressing that it's to prevent mistakes from being made — prospects are usually willing to have their video calls recorded. You might get pushback from big companies that have policies against such a thing, but usually the small and medium-sized companies we deal with like it when we record video calls, and sometimes request a copy for themselves. Plus, this is essential to training your sales staff to get better: Sales managers will be able to watch recorded calls afterward to advise staff about areas for improvement.
Have questions about how this applies to your business? Schedule a call with one of our advisors or check out our free course, Fundamentals of Virtual Selling.
Virtual sales techniques your team needs to use to succeed
We've consistently found as we've trained sales teams over the years around the world that just because someone is good at traditional techniques — meeting in person or in the boardroom — doesn't necessarily mean they're great on video.
That means your salespeople need to be trained on best practices to become good at video sales calls and to foster a good culture at your organization.
From our Fundamentals of Virtual Selling on IMPACT+, we've selected a few techniques to discuss in detail:
All cameras should be on
Simply: You don't want to be talking to the black screen of death, as we call it. Make sure your camera is on, of course, but your potential customer's camera has to be on as well. Nothing is more frustrating at your end than staring at a blank screen and wondering if the person on the other end is with you at that moment. Are they doing the dishes? Watching TV? Walking their dog? You need their attention to be on you, and they need to be invested in you and following along with what you're saying.
Studies show that when both cameras are on, closing rates are about 40% higher. You can ensure this happens by explaining why you need it to happen ("We need to see each other to get to know each other, and so that I can see that you're fully understanding some of the complex things I'll be showing you, to prevent us from making any mistakes") and then confirming that it is indeed on for the sales call ("Will you make sure your camera is on for our sales call?").
State the purpose of the call
Make sure you start off the call by clearly and succinctly declaring what the purpose of the call is. Don't spend a lot of time with small talk. You can keep the virtual sales meeting on track by primarily using the "If … then" statement. As in, "If this call goes well, then this will happen next …" This might mean laying out several steps — "We're going to go over shape and size for a pool, options and accessories, and pricing, and if that aligns with your budget, we can take down a deposit" — in a clear way. Make sure it's presented in a punchy, powerful, measurable, and tangible way. Doing this will establish the tone of your sales calls that will make them dramatically better.
End with clear direction
You want to end the call — not the prospective customer. You want to review what you have agreed to do up to this point. And when you end the call, make sure you're consistent with how you started it — in an incisive and powerful way.
Be the authority and lead the call
This should be pretty clear, but you need to lead the call. You want to allow for the give-and-take of a conversation, naturally, but someone has to be in charge. You're the chef in the kitchen. By addressing the other best practices, by putting them all together, you will have earned the authority in the call.
Our client, Dalinghaus Construction, has a video from a sales rep at Dalinghaus that perfectly captures the importance of getting these points down.
If you want more hands-on training or to learn more about how to start practicing these best practices, talk to one of our advisors.
How to integrate content and video tools and close sales faster
Studies show that 18% of sales emails are opened. Yes, that's right, 18%. Awful. But you can get a better open rate by doing a few things much better and using these strategic approaches.
Make your sales email a video
By using Vidyard or any other of the number of free video tools out there, you can create personalized videos for your emails that will resonate directly with your customer. A good rule to follow is that if your response would be more than a couple of sentences, it's more personal and therefore more effective to do it via video. A couple of examples: A reminder for an upcoming call is also done best with a video — they get to see your face and hear your voice before the initial call. And if you're doing a review of a prospect call, do that over video as well. This will build a relationship with your customers and it helps you stand out from the competition.
Use better subject lines
Don't use these subject lines: "Touching base," "Checking in," "Reaching out," or "Following up." Again, awful. Would you open an email with one of those subject lines? Studies show that you can lift your open rate to as high as 60 percent by doing three things in your subject lines:
Include the person's name (or company's name).
Use the word "video."
Put something specific about that person (a problem or a need).
Want more help? Check out this great list of email subject lines to help improve your click-through rates and learn more about how to use video for sales.
Virtual selling can be a game-changer
Virtual selling has changed. But it can also be a game-changer for you and your sales team, especially if you don't believe the myths. In fact, if executed properly, virtual sales can shorten your sales cycle, increase your closing rates, and improve your personal relationships. Plus, adopting virtual sales techniques will help you evolve and stay ahead of the marketplace.
The tips we share with you here come to you from our award-winning inbound marketing framework called They Ask, You Answer. For more virtual selling tips and information on how to grow your business, visit our IMPACT+ learning platform for access to free courses, such as:
Our commitment here at IMPACT is to bring these concepts to our clients first, so you can do them before the competition does. Now is the time to start applying what we've talked about, and to start training your sales team. If you want more specific training, reach out to us directly by talking to an advisor.
Happy Zooming!
Join the IMPACT coaches for a deep dive on a new topic every month in our free virtual event series.
Published on January 11, 2022