The Best Sales Training Programs Check These 4 Boxes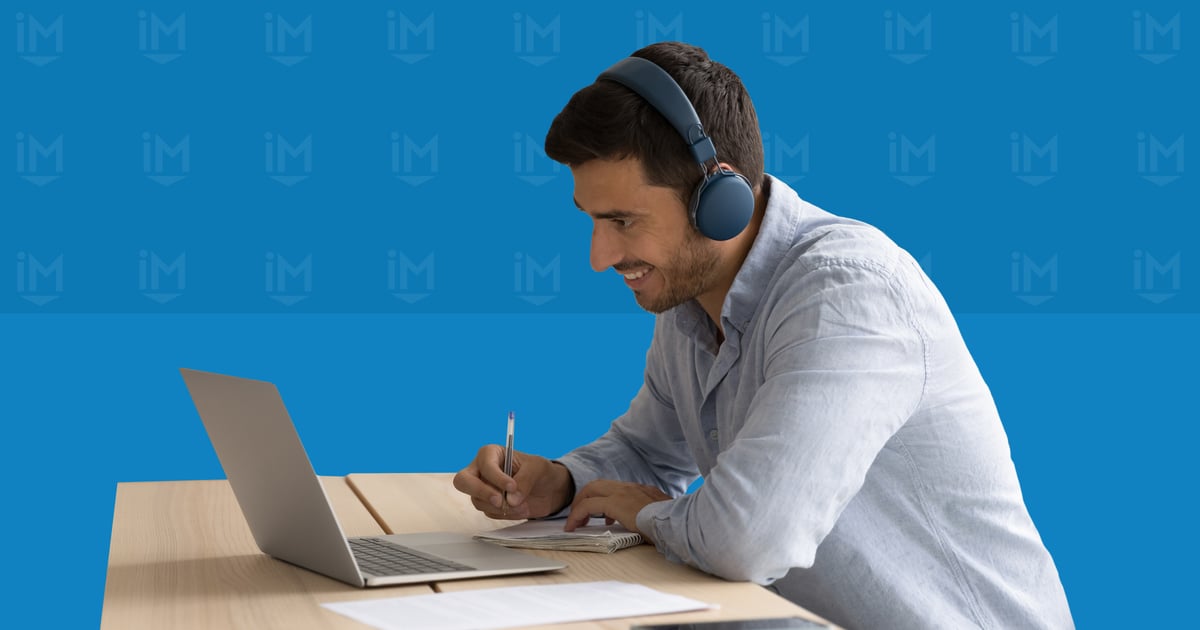 The best sales training programs:
Utilize multiple sessions to extend and enrich the learning.
Focus on review of sales call recordings to prompt self-reflection.
Use role-play activities to practice skills.
Include a plan for post-training growth.
There are any number of reputable firms offering sales training that can help your team improve. However, there are also many sub-par training regimens that will have little if any effect on sales team performance.
If you're looking to improve performance and boost outcomes, you'll need to make sure you're investing in the right training that will lead to competence and growth.
To succeed in 2023 and beyond, you need your team to thrive on virtual sales platforms like Zoom or Google Meet — and a lot of sales training hasn't caught up with the digital-first shift.
Sales training often operates under the same false assumption: The techniques we use for selling face-to-face easily translate to selling on Zoom.
For this and other reasons, sales training often fails to deliver results. So, before you invest heavily in training for your team, be sure what you're buying checks these four boxes.
1. Multiple sessions to extend and enrich the learning
Often when sales teams choose a training option, they're enticed by full-day programs that won't eat up too much calendar time.

An all-day training session sounds great, but there are some serious drawbacks to putting all of your training in a single basket, so to speak.
First off, five or more hours of training at a single time can feel overwhelming. It's the proverbial firehose of information. In the aftermath, attendees have taken in too much information to actually implement much of it.
Second, a full day of training inevitably leaves people feeling behind in their work week. The day after a full-day session is often spent catching up on the emails and calls you missed. If you spend the day after the training as a catch-up day, you're putting another day between what you learned and when you can start putting it in place.
Third, a single training session does not allow for sufficient reflection and skill development. True change is about incremental improvement, not an abrupt shift.
Instead, look for a training that offers multiple shorter sessions. If you really want your team to adopt new techniques and strategies, they will need to keep practicing and getting feedback. This can't happen in a single day.
The same six hours of training is going to be way more effective if it's split into three different sessions.
2. Review of sales call recordings to prompt self-reflection
One of the incredible benefits of virtual sales is the ability to record all sales calls. But this only pays dividends when used properly.
Call recordings allow for the most accurate feedback and self-reflection possible. Sales training should take advantage of this. The instructors can provide feedback on actual sales calls, which makes the training extremely valuable to every attendee.
Without this kind of specific, real-world feedback, it's impossible to judge exactly how (or if) the training is making a difference in the day-to-day work of the sales team.

What's more, recordings can show progress. Compare your week one call to your week six call. Now you can see how effectively you're putting your learning into action.
3. Role-plays to practice skill adoption
When you mention role-plays, you're sure to get a lot of eye rolls. It's true that not many people like role-plays — but it's also true that role-plays work.
According to They Ask, You Answer author Marcus Sheridan, "If you can do things well with your team watching you, when you meet with a client, everything gets easier."

As the saying goes, practice makes perfect. When you're learning new techniques, there are going to be inevitable slip-ups. No doubt you'd rather have those happen in training sessions than with clients.
When they're done well, role-plays are invaluable tools for getting reps and building skills. The more reps you can get to prepare for a given situation, the more comfortable you'll be when you get there.
It's just like with athletes. Professional athletes are so skilled because they've gotten in so many reps for any given situation.
A famous viral video showed NBA star Steph Curry hitting 105 straight three-pointers in practice, all from the same spot on the floor. Shot after shot after shot.
Each shot is a kind of role-play (shooting without defense, without a crowd, with a pass from the same spot). When it's time to take that shot in a game, he's ready.
Curry is a career 43% three-point shooter (according to StatMuse he's 49% from that baseline). It's always harder in an actual game situation. But the practice is what gets you better.
4. A plan for post-training growth
All too often, sales training ends and its effect quickly dissipates. A few weeks later, there are no lingering effects of the training you spent so much money on.
Training is only valuable if it has a lasting effect on your company and your culture. Great sales training allows for continued learning after the sessions end.
If the training incorporates specific feedback on sales calls, it's easy to continue this process after the training wraps up.

Once teams see the value of giving and getting feedback on sales call recordings — and once they've practiced doing so — they can implement this process into their professional development.
In most companies, sales reps will have one-on-one meetings with the director of sales once or twice a month. At these meetings, they should plan to review one recent sales call, with the structure established during their training.
This regular practice ensures growth.
As the team normalizes recording calls and getting feedback, the more comfortable sales reps are watching their own calls and improving their technique.
This way, the investment in training continues to pay dividends long after it's complete.
Sales training for the digital-first world
Millions of businesses invest in sales training each year, only to come away feeling like they wasted their money. Their sales numbers didn't bounce back the way they wanted, and the team showed only minimal adoption.
A modern sales rep is dealing with exceedingly well-informed buyers who are very aware of their other options. These customers are expecting an exceptional, personalized buying experience, not a tired sales pitch.
The sales rep who delivers an optimal buying experience is the one who wins. The one who tries to shoehorn a sales process into Zoom and expect everything to turn out fine is the one who loses.
Sales training needs to focus on the delicate, EQ-heavy nature of sales, helping good reps get better and great reps hone their craft.
The right training can have a profound effect on sales team performance, but only if it avoids the too-common pitfalls of sub-par training that promises results but can't deliver.
Free Assessment:
How does your sales & marketing measure up?
Take this free, 5-minute assessment and learn what you can start doing today to boost traffic, leads, and sales.