8 Reasons Why Sales Training Can Fail to Deliver Results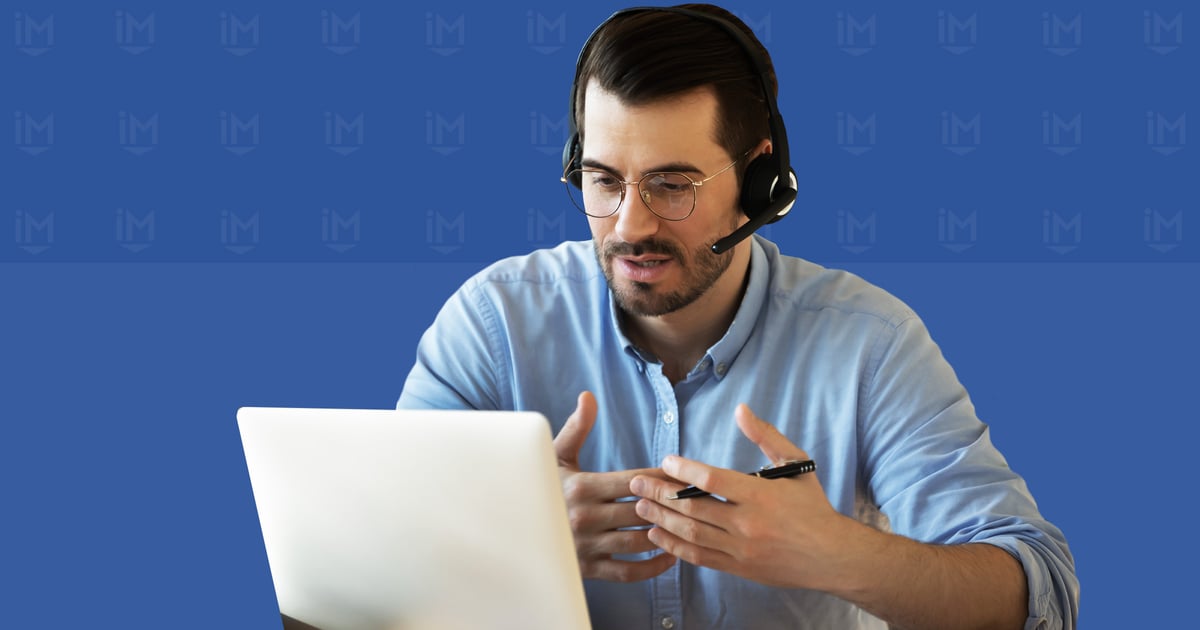 8 reasons why most sales training fails to produce results
Too focused on technology
Too much information crammed into a single session
No focus on role-playing activities
Emphasis on closing, not building trust
Fails to incorporate video
Ignores the role of email
Too many participants at once
Ignores the current needs of buyers
When the pandemic hit with full force back in March 2020, companies scrambled to figure out how to do business in a world where face-to-face meetings were no longer possible.
We turned to remote work, Zoom meetings, and new platforms to make do.
Now, nearly three years in, what seemed like temporary adjustments have slowly become the norm and the expectation, especially when it comes to professional sales.
During this time, it's become clear what sales new skills are needed to succeed, as well as which practices are still relevant and which ones need to be set out to pasture.
This also means we've realized what teams really need to be looking for from sales training and why the training they've received in the past didn't work.
For over a decade, we've helped sales teams across the world scale and improve their performance. At the same time, our own sales team goes through regular training, so we've seen first-hand what works and what doesn't.
Through all of this experience, we've uncovered eight big problems with most sales training. Below, we'll dive into them. Want to know why the sales training you invested in isn't moving the needle? It's likely one of the reasons below:
Too focused on technology
Too brief
Didn't include roleplaying
Too focused on closing, not building trust
Didn't include video training
Ignored the role of email
Worked with too large of a group
Ignored current events
1. Too focused on technology
"We'll train you on the latest technology!" It sounds great, right? Not so fast.
Yes, we are working in a new sales environment where virtual meetings and selling are far more common, but sales training tends to focus too heavily on technology.
The finer points of Zoom can be covered in a YouTube video or help document. Great sales training should be focused on the people and processes, not the platforms. Too much emphasis on platform tips and tricks yields a false sense of confidence.
Sales training needs to focus on the skills and best practices that make clients feel comfortable, build connections, establish trust, and play to the strengths of the medium.
It needs to teach you how to best establish a relationship. This doesn't change whether in person or in a virtual meeting.
2. Too rushed
Too often, organizations rush to get results, especially when it comes to sales.

Because of this, sales training is often crammed into a single day or workshop. Teams endure hours of instruction and tips mixed with platform walkthroughs and other sessions, only to return to work with a ton of information, but no idea where to start.
One day of sales training will not do the trick.
A one-day session is not going to allow your team to fully learn and adopt new techniques. Sure, they might pick up a few best practices, but they're not truly able to grow their core skill set in a day. This also won't guarantee they adopt the training into habits.
We've found that the most effective sales training occurs when you break up the instruction into multiple shorter sessions or ongoing coaching.
Rather than one six-hour day, imagine six one-hour sessions that focus on learning specific skills and then practicing them. Same amount of time, way more impact.
You'll leave with time to practice the work in the wild, and then, at each next session, you'll recap and engage in additional practice.
Sales reps can also bring in video recordings of their sales calls so they can watch the game film with teammates, observe improvement opportunities, and receive feedback from their trainer.
Practice and feedback are critical to learning and improving. In a one-day training, you're left to fend for yourself. There's no one way to hold you accountable or to help you realistically put what you learned into action.
With ongoing training, you have the chance to be guided along the way. The right coach can help you see the ways you can improve and suggest the skills you should work on.
3. There's no role-playing
As we discussed in the last section, the most effective way to truly learn a new skill is to practice it.
I know role-plays get a bad rap. I know people roll their eyes when they think they have to pretend their colleague is their client, but they shouldn't.
Think of your sales calls like a vocal or instrumental performance. The more you practice before the big show, the more natural it will feel. That's where role-plays come in.
Role-plays are critical to professional improvement.
Sales reps talk and listen for a living. They need to anticipate customer questions so they can be ready with a complete answer to whatever comes up.
Practicing a new skill with role-plays helps make sales reps more confident about using that skill in their actual work.
Effective sales training must employ some form of role-playing to truly encourage adoption. Without role-play activities, the lesson just stays on the shelf getting dusty.
And let us not forget — it's always better to make mistakes with peers in a role-play than it is to make those same mistakes with a customer when revenue is on the line.
Pro Tip: IMPACT's Chief Strategy Officer Chris Duprey dives into the importance of role-playing in our course "How to Role Play Virtual Selling With Your Team" in IMPACT+.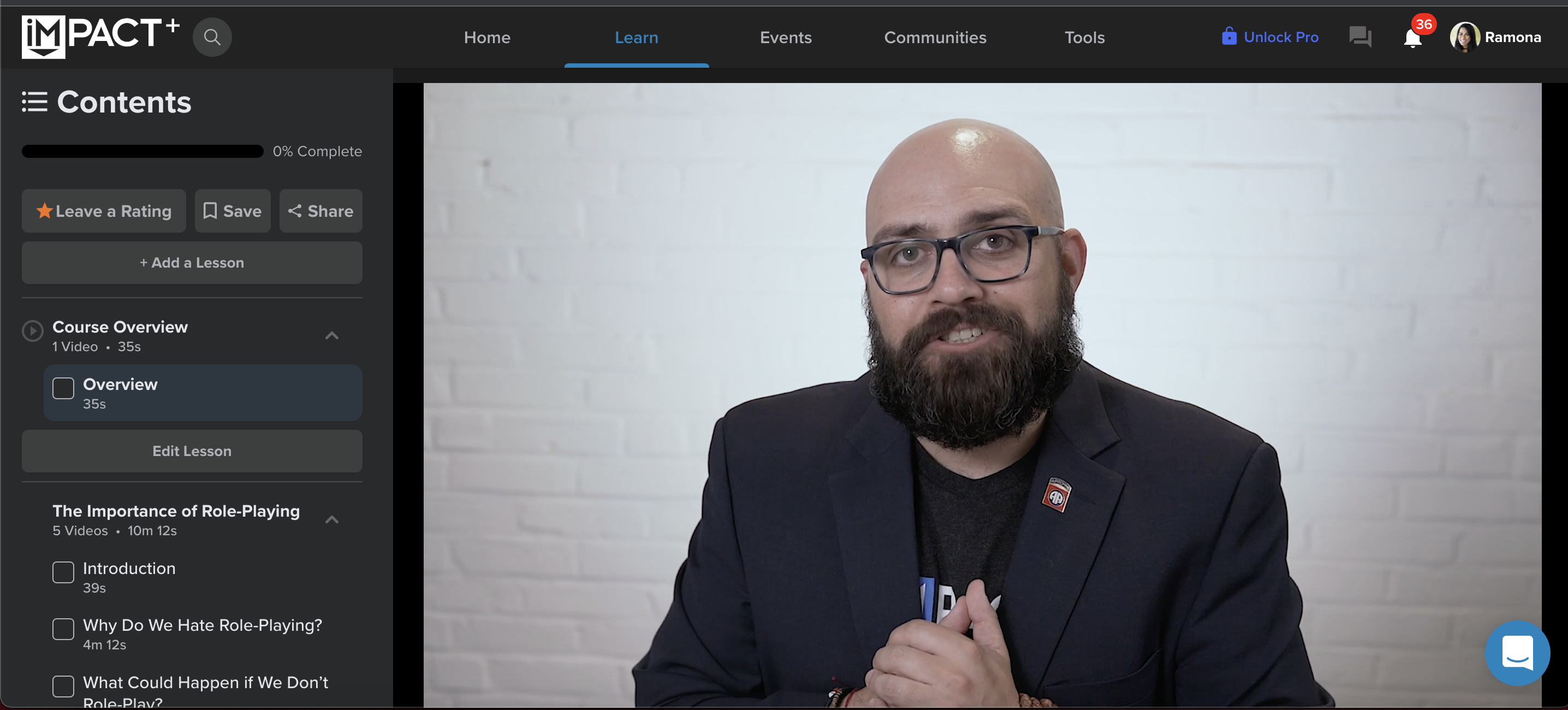 Check it out!
4. Not enough emphasis on building trust with prospects
I know what you're thinking, "It's sales training, of course, it's about closing," and that's a valid point, but the truth is, this approach isn't what keeps a modern buyer engaged.
Modern buyers don't want to be sold to. They like to do research on their own and only come to sales when they're ready to make a decision.
Knowing this, sales training should be focused on helping you meet prospects where they are in their journey and giving them the guidance they need to make the best, most informed decision for their needs.

Sales training needs to be focused on building trust. Only when a prospect trusts you will they be receptive to your advice and, if the fit is right, actually feel comfortable buying from you.
Part of being helpful in this process means sharing resources to answer their most urgent questions (i.e. around things like The Big 5, price, problems, alternatives, etc).
It means sharing content, written and otherwise, throughout the sales process. At IMPACT, we call this assignment selling.
Most sales training today neglects this change in consumer behavior and focuses purely on persuasive conversation.
5. Insufficient video training
Most sales training also fails to teach salespeople how to use video in their sales process. With more and more sales conversations happening virtually, video is one of the easiest ways to still "get in front of" a prospect and make a human connection.
Video allows prospects to see your face and mannerisms, hear your voice, and feel like they've met you in real life, long before they actually do. It also can be used to educate (like we mentioned above).
Good sales training will teach you how and when to use video in your sales process. It will also teach best practices for being most likable and effective on video, and also how to keep buyers engaged.
6. No focus on email
Another troubling truth about modern sales pros is that very few have been trained to write prospecting emails.
Email remains a vital tool for modern businesses. In fact, email marketing revenue is estimated to reach almost $11 billion by the end of 2023.
For sales reps specifically, skillful emails are essential for prospecting, following up on sales conversations, and transitioning through different stages of the sales funnel.

With email still proving so effective, inboxes are more flooded than ever, so standing out is more difficult than ever.
Knowing this, look for sales training that includes guidance and best practices on how to combat these challenges and actually earn an open and a click on your emails.
For instance, incorporating 1:1 or personalized videos.
7. Training too large of a group
Just as it would in a traditional classroom, having too large of a group during sales training means that each individual will get less focused attention.
If you have a big sales team — say, more than 30 — focus on training smaller groups instead of everyone at once.
Once again, too many sales training programs try to rush through the process, but if you take your time with your team and give them the attention they need to truly learn the skills, the result will be far more lasting and effective.
Not sure how to split up your group?
Consider training a subset of influencers, early adopters, and high performers first. Select those that would be most receptive to new training, and let them go through the process.
Not only will this kick-start your program, but this group can also act as your champions with the rest of your sales team.
8. Not leaning into the current environment
Amid the upheaval of the last few years, we are witnessing a sea change in the way people sell, buy, and interact.
The biggest mistake sales trainers can make is to ignore this.
Yes, the principles of selling and connecting with people remain unchanged, but we also need to be willing to adapt.
Look for sales training that focuses on the upsides of a virtual world and trains you with them in mind.
With virtual sales, you can easily have more touchpoints with your clients. You can respond quicker. You can have less downtime between a form fill and an explore call. Sales training should navigate all of this and use it all to enhance and improve your sales process.
The reality is that when you meet with a person over video, you can often offer them more value than at a face-to-face meeting. Smart companies and trainers are embracing that vision.
You also want to be mindful of the current atmosphere in your conversations. The state of the world and economy can dramatically change a prospect's priorities or even demeanor in your sales conversations. Meet them accordingly.
Start scaling with sales training
Times are tough for businesses everywhere, but better sales results are possible. Revenue growth is possible. It all starts with coming to terms with the new reality and realizing that we need to adjust our processes to prosper.
Use the guidelines above to help you evaluate sales training options and find the best match for you.
Want to learn more about what IMPACT's sales training can do for your team? Talk to an advisor today.
Free Assessment:
How does your sales & marketing measure up?
Take this free, 5-minute assessment and learn what you can start doing today to boost traffic, leads, and sales.