My best sales reps haven't hit their numbers all year: What do I do?
Step one: don't panic; step two: ask the right questions; step three: invest in education.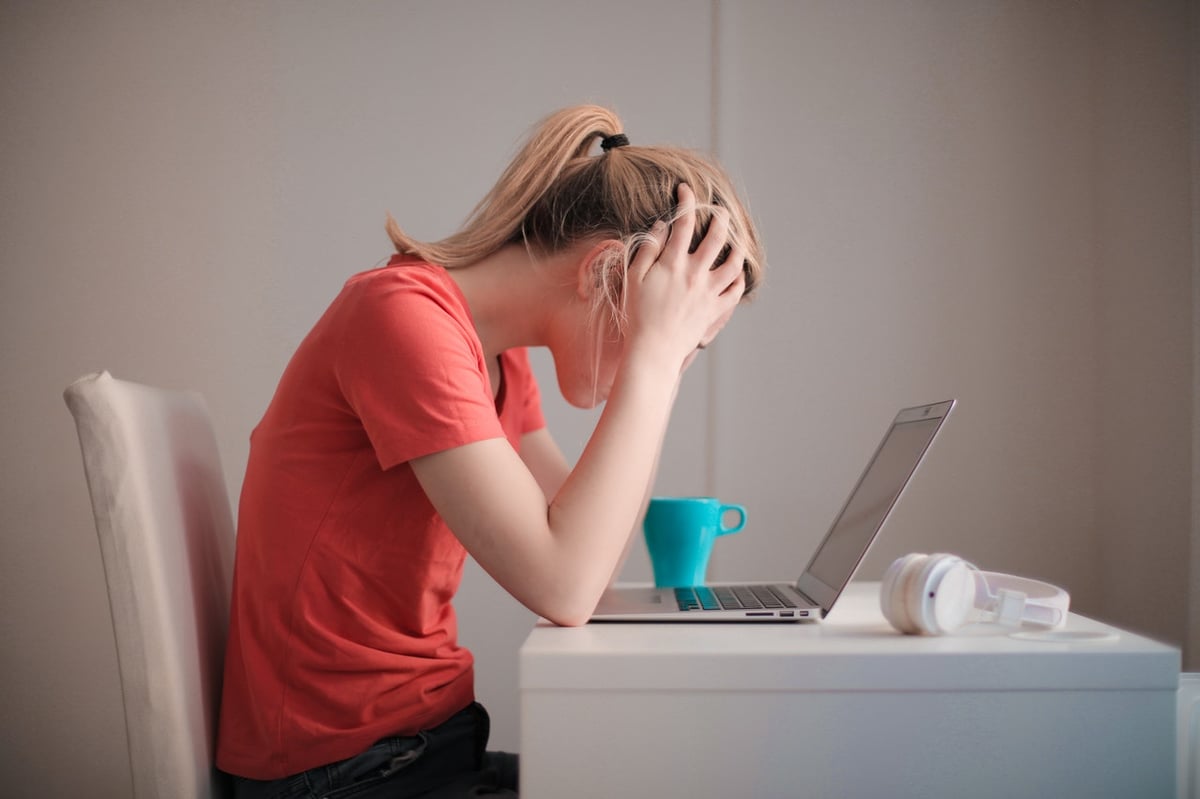 There's no question that the pandemic has upended business as we know it. Often sales reps are on the front lines of these disruptions — and their experiences can be the bellwether for how a company, industry, or entire economy is doing.
Join the IMPACT coaches for a deep dive on a new topic every month in our free virtual event series.
If you're a sales leader and you've found that even your best sales reps are not hitting their numbers, it's easy to be discouraged and uncertain about what to do next.
However, this is a time to live in the solution, rather than focus on limitations and shortfalls. We can't solve for all of the disruptions that the COVID pandemic has put in our way, but we can control how we react — and this is a time where leadership needs to set the tone for how an entire company responds.
Start by asking the right questions
Whenever you start looking at performance, you need to look at the big picture: You have to put these numbers in context.
First off, are your sales team's numbers down consistently across the board? Are there some reps who are finding more success than others? Are certain products or services over- or under-performing? Have there been any shake ups in your customer demographics?
Then, consider broader pipeline issues. Are leads down? Form fills? Inquiries? Or is it just close rates?
Next, look at the broader industry. Speak to friends and colleagues at other companies in your field. Are they experiencing similar struggles?
The more you can learn to contextualize the data, the better you can understand what the actual problem is.
Then, you can determine the best path forward.
Live in the solution
As a result of contextualizing the struggles of your sales reps, you can begin to move forward. This requires a mindset shift: How can I see these challenges as opportunities rather than a string of costly disappointments and defeats?
You can't change what's in the past, but you can set yourself up for greater outcomes in the future. To do this you need to give your sales team the tools to be successful.
Keeping morale high by focusing on training
For your sales reps to be successful, they need the tools to do their job well — and this is more true today than ever.
When sales reps learn something new, whether that's a new tool or a new technique, I find that they get reenergized to do their work better. If a rep suddenly learns about 1:1 video, say, they immediately want to put it to use to better connect with prospects.
Now is a time when we are asking our sales teams to quickly adapt to a new normal, in some cases changing how they've done things for years or decades.
This adaptation should be assisted with training.
If you just assume your team can be successful with virtual sales because they all know the basics of Zoom, you're not giving them what they need. Sure, familiarity with a platform is crucial, but it's really just table stakes at this point.
They need training in the best practices of virtual selling, and they need to practice and role-play these skills every week to stay at the top of their game.
🔎Related resources:
Removing friction from your sales process
The pandemic imposes many impediments to sales, but it also provides opportunity to modernize and improve your sales process. How can you make it easier, faster, and smoother for your customers to buy from you?
Have you looked into a touchless sales experience?
According to a recent study from Gartner, 33% of all buyers would prefer an entirely "sales-free" sales experience. That means that many of your buyers don't want to talk to your sales reps at all. Or, only in a very limited matter.
Is your sales process optimized for these consumers, or are they all funneled into the same process, regardless of their buying preferences?
Is your marketing team producing the content that builds trust and educates your buyers?
The right content can enable sales to move more quickly. As we know, customers make more and more of their purchasing decisions before they speak to a salesperson. Therefore, content that answers their questions will forge a relationship and build trust, making the sales team's job easier.
If you're not sure what content should be covered, start by asking your sales team what questions they get asked over and over.
A regular brainstorm meeting between your marketing and sales teams will ensure a steady stream of content that will help align your efforts.
🔎 Related resources:
Success in sales depends on culture, training, and process
It can be demoralizing to see deal after deal fall through. This can cause even the most seasoned and successful salespeople to doubt themselves and lose hope.
But it is important to remember that many businesses are suffering amid the pandemic. While we all await a return to normalcy, take this as an opportunity to modernize, streamline, and improve your sales process. This means educating your buyers in the way they want to learn (be that written or video content, webinars, and more) and selling to them the way they want to buy (be that a touchless or semi-touchless customer experience). It also means equipping your sales reps with the training and tools they need.
The sales teams that are best navigating the shift to virtual selling demonstrate the same key characteristics and tendencies. You can, too.
See opportunity where others just see impediment
Focus on learning
Celebrate agility
Promote a culture of collegiality and support
With the right culture, the right sales process, and the right training, your sales reps can get back to their winning ways — and these improvements will serve your business long after COVID retreats and life gets back to normal, if that's even possible.
Join the IMPACT coaches for a deep dive on a new topic every month in our free virtual event series.
Register Here
Join the IMPACT coaches for a deep dive on a new topic every month in our free virtual event series.
Published on December 11, 2020