17 Best Content Marketing Platforms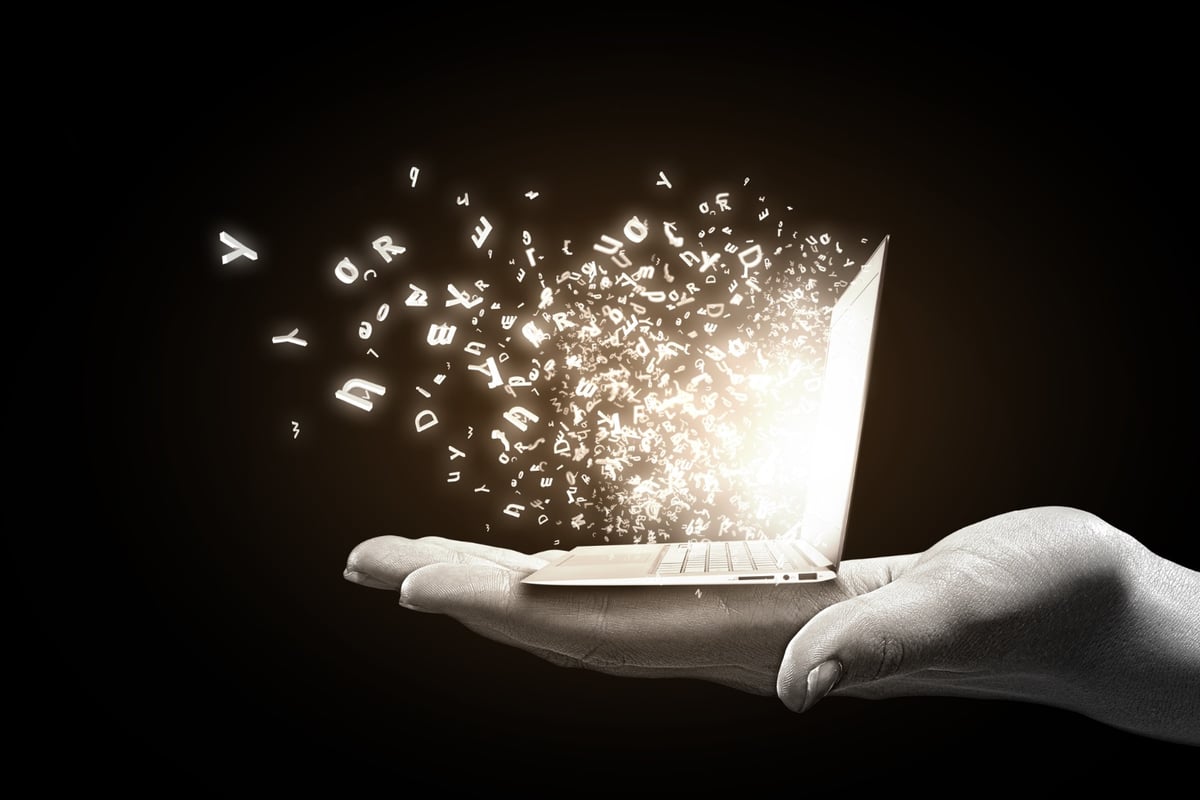 Best content marketing platforms
BuzzSumo
Contently
CoSchedule
Curata
HubSpot
Ion Interactive
Outgrow
Percolate
Semrush
Sitecore Content Hub
Skyword360
Sprinklr Modern Marketing
StoryChief
Ubersuggest
Upland Kapost
Vidyard
Welcome Software
Content marketing platforms (CMPs) are powerful software solutions for marketers that ease the complexity of strategizing, producing, distributing, and analyzing content. They save your content marketing team loads of time, and they simplify your content-creation process.
In short, CMPs make your content marketing life a whole lot easier. And, honestly, who wouldn't want that?
Initially, I thought I knew a fair amount about which CMPs were worthy of the hype. But when I first pushed off the cushy shore from my CMP comfort zone and embarked upon my learning journey, I quickly found myself adrift.
The information about CMPs out there is exhaustive, and I discovered I actually didn't know much at all about what platforms existed and what they were capable of. So, I rolled up my sleeves and scoured dozens of resources and compared over 100 CMPs, taking note of which were clear winners among the majority of content marketing experts, and analyzed these recommendations alongside customer reviews and user ratings.
I even consulted — if you can believe it — a "magic quadrant."
Now, before you think I'm referring to a fictional portal to an alternate universe found while sifting through dusty old maps in a library, the Magic Quadrant is actually a data-driven, expert-led report created by marketing analysts at Gartner, a global research and advisory firm. (Read: highly trustworthy.)
It's with all this information and more that I bring to you the best content marketing platforms to use in your own content marketing adventures. They range from content calendar management and process workflow tools to interactive content creation and AI-generated photo organization resources.
As you're reading through this list, keep in mind that each of these tools can be used in tandem with Marcus Sheridan's revolutionary approach to inbound marketing, outlined in his bestselling book They Ask, You Answer. It's a simple but unique way to drive website traffic and increase leads and sales by obsessing over your customer and answering all their burning questions.
These methods and platforms can boost your content marketing game in ways you — like me — might not have known were possible.
🎓 IMPACT+ course: They Ask, You Answer fundamentals with Marcus Sheridan
1. BuzzSumo
If you have trouble deciding which types of content to pursue and how, BuzzSumo can help you mine for data-backed content ideas. It ensures the content you create is targeted and effective by uncomplicating the content-planning and execution processes.
This means that the tools they provide — such as interactive keyword generators, content engagement metrics, and influencer data, to name a few — take the guesswork out of creating a killer content strategy. This includes data surrounding social media engagement so you can quickly tell where your content is resonating and with what audience.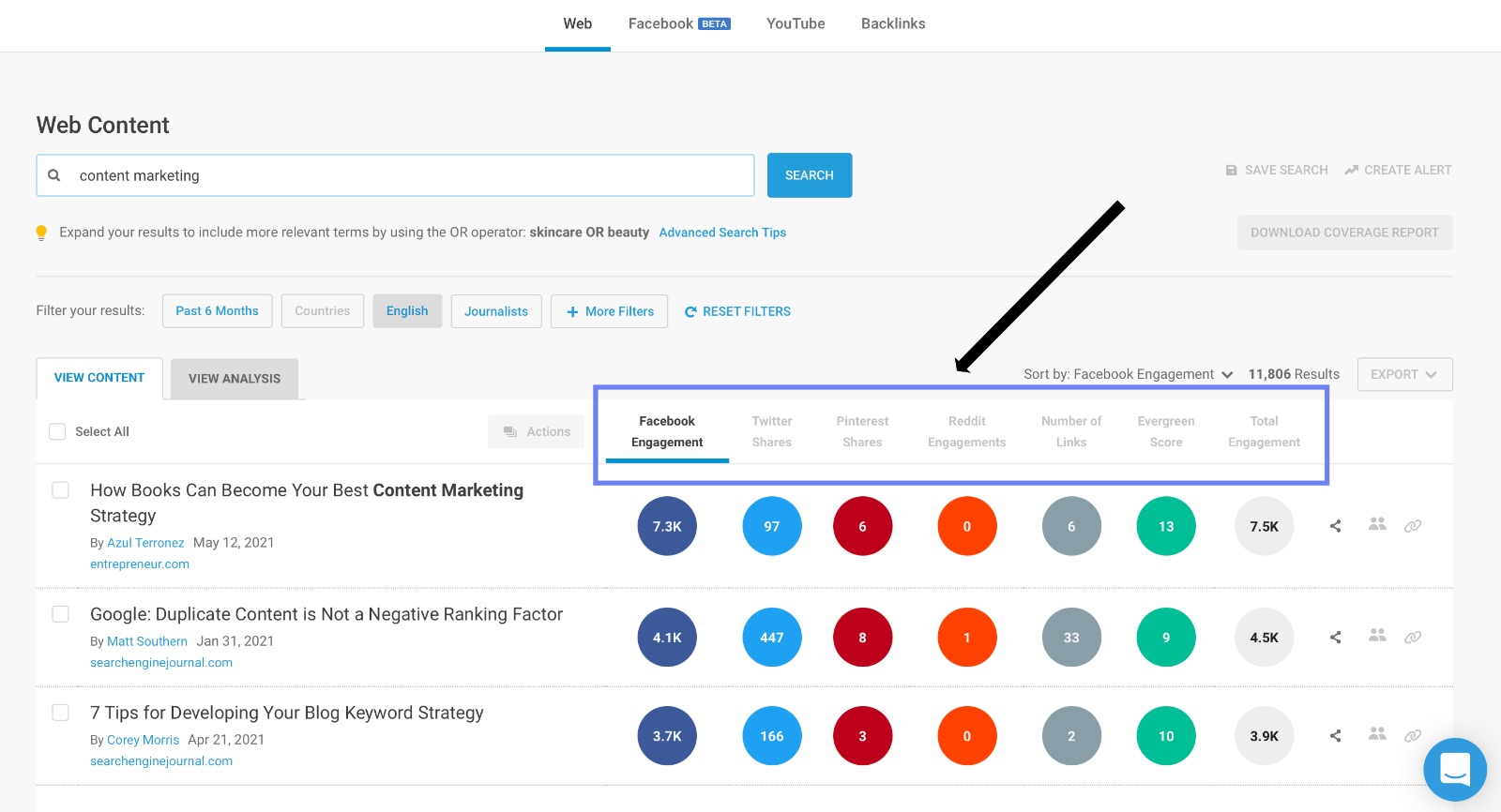 BuzzSumo also helps you build custom internal reporting tools (including key performance indicators, or KPIs), filter industry-relevant news, and track social engagement across several platforms so you can understand how people engage with your content to learn how it resonates. You can also build your own API software tools for things like managing customer data and strategic reporting.
There is a free plan available, but it's pretty limited. You get only 10 searches per month (the paid plans have unlimited search capacity) and you can't export any of the data you find. You need to pay for the full service if you want all the bells and whistles, such as the ability to analyze keywords and content performance on Facebook or YouTube, but you can try any of the four plans free for 30 days.
2. Contently
Contently provides a soup-to-nuts approach to content marketing services, with the goal of helping their clients tell better stories. They include everything from keyword research tools and courses to content strategy recommendations and talent pools, where you can find and hire people to create content for you.
They use a method called StoryBook to help businesses figure out where they fit into the content marketing bubble in relation to keyword gaps and competitor positioning. This is helpful in taking what your competitors are doing and applying it to your own content marketing strategy — but better.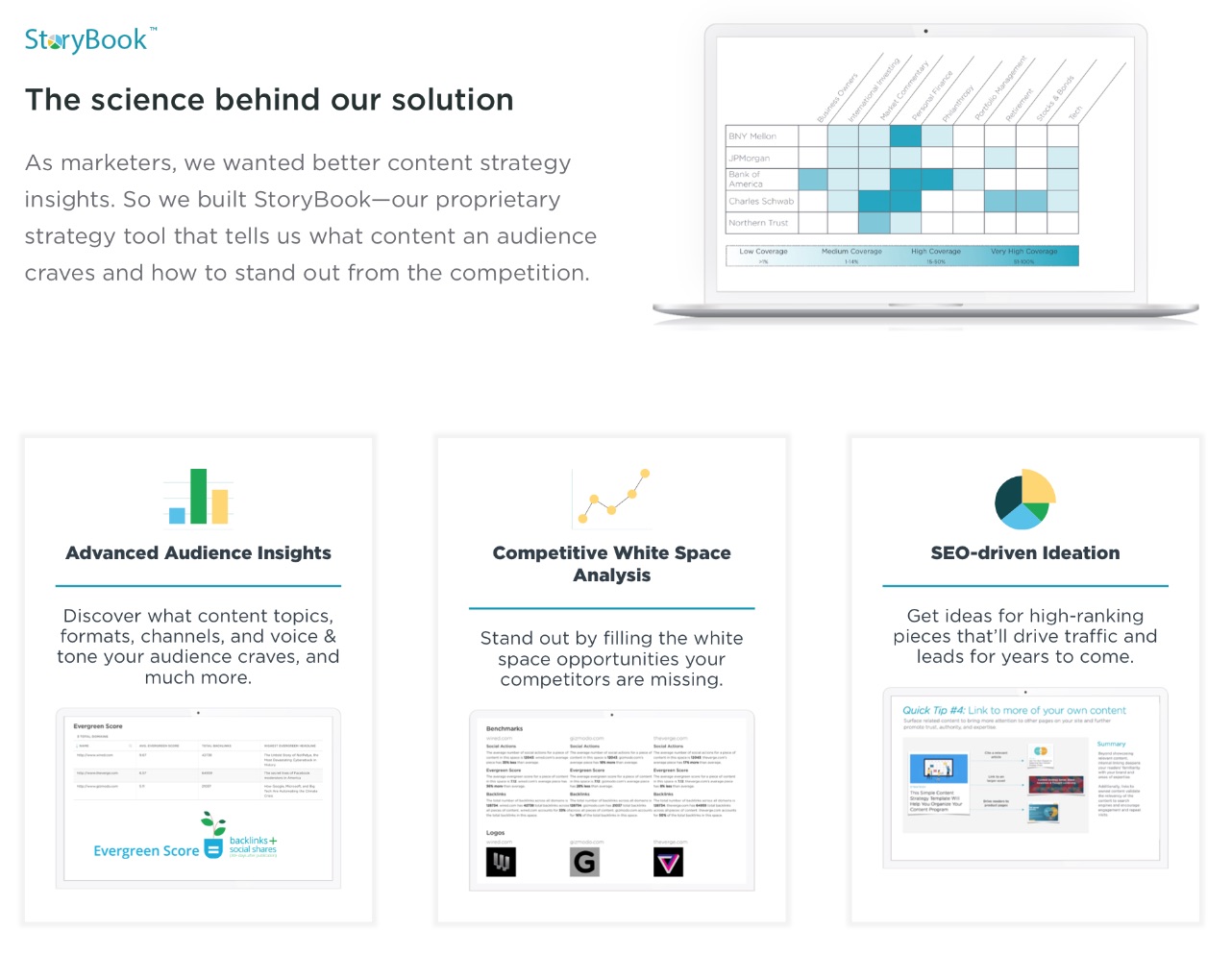 Though they're known for providing lots of data-driven content strategy directions, they also share industry-specific content marketing insight, which is helpful for niche businesses looking for a narrow scope of content ideas based on a smaller market.
🎓 IMPACT+ course: 6 content topics you must include in your strategy
3. CoSchedule
If you're looking for a range of content marketing solutions, including marketing calendars, and assorted programs that coordinates your team, products, and process in one place, CoSchedule might be for you. Their software helps your team get organized with an efficient calendar and data-driven content plan.
This platform focuses heavily on calendar management and metric tracking, especially when it comes to team productivity.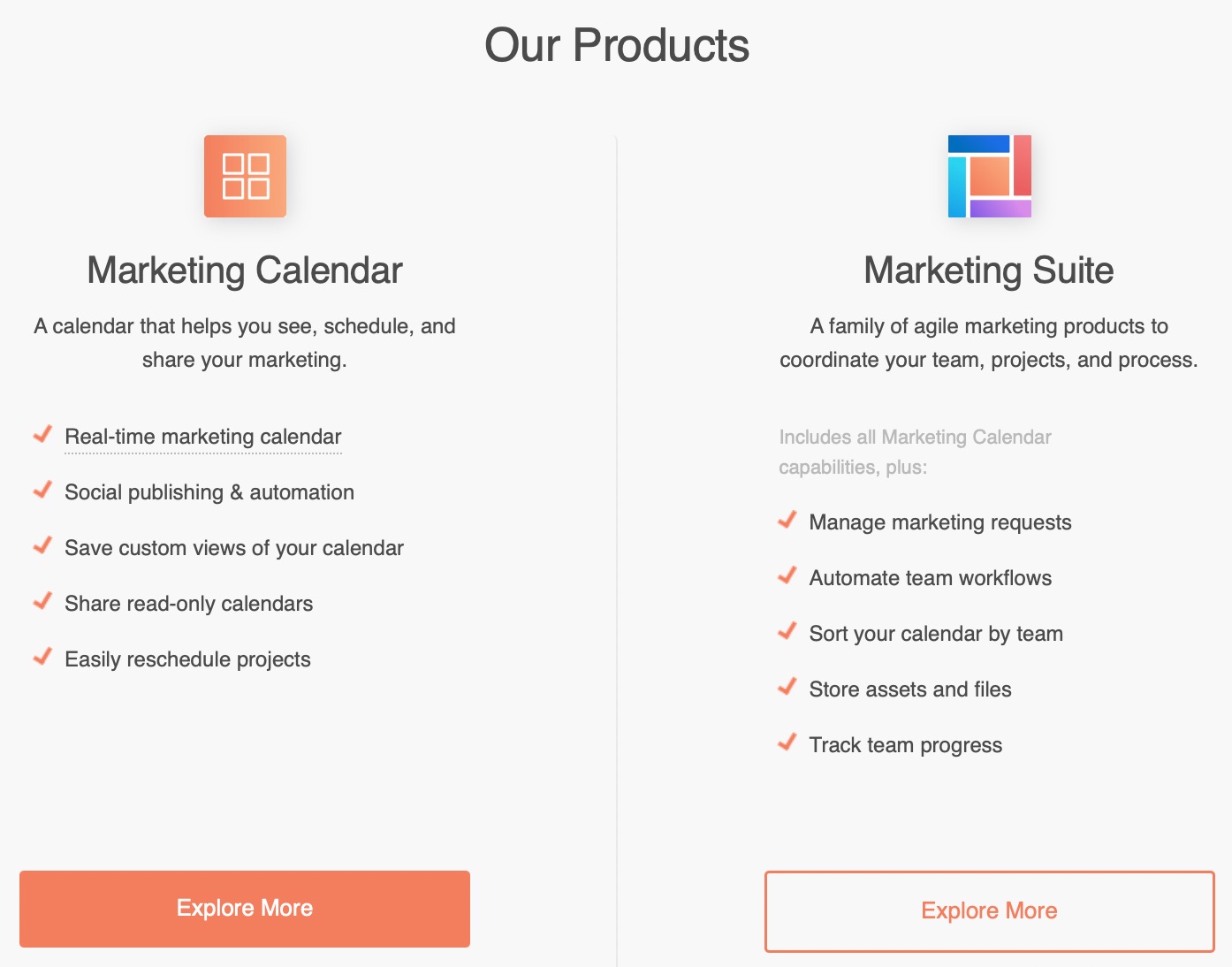 This platform is great for teams that need organization in a messy marketing schedule or help with content details, like better-optimized headings (see their heading studio tool, where you can craft more efficient titles).
The platform doesn't seem to include other big-picture content marketing tools, such as keyword research, but as far as consolidating the content creation process and getting everyone on the same schedule, this platform pulls it all together.
4. Curata
If there was a Pandora or Spotify for content, it would be Curata. When you put in keywords you'd like to explore, Curata searches Google+, Twitter, and other resources to bring you the freshest, most newsworthy content in your space.

This can help you find lots of new-to-you sources to share in your content or even just learn from. At the end of the day, you don't know what you don't know — so plug in the sources you do know about, and open up a completely new world of unexplored content to expand your reach.
5. HubSpot*
*Editor's note: IMPACT is a HubSpot Elite partner agency.
HubSpot is essentially the reason inbound marketing exists. One of the most effective ways to draw in more customers and improve leads and sales, inbound marketing is a business methodology that focuses on producing valuable content and custom-tailored experiences to attract customers during their natural buyer's journey. This all wouldn't work so well without software that helps marketers accomplish it, so HubSpot has spent years developing an all-inclusive inbound marketing platform that can do just that.
It helps you track your marketing efforts, sales correspondence, content creation, and more, and is truly an all-in-one platform for everything marketing, sales, and customer support.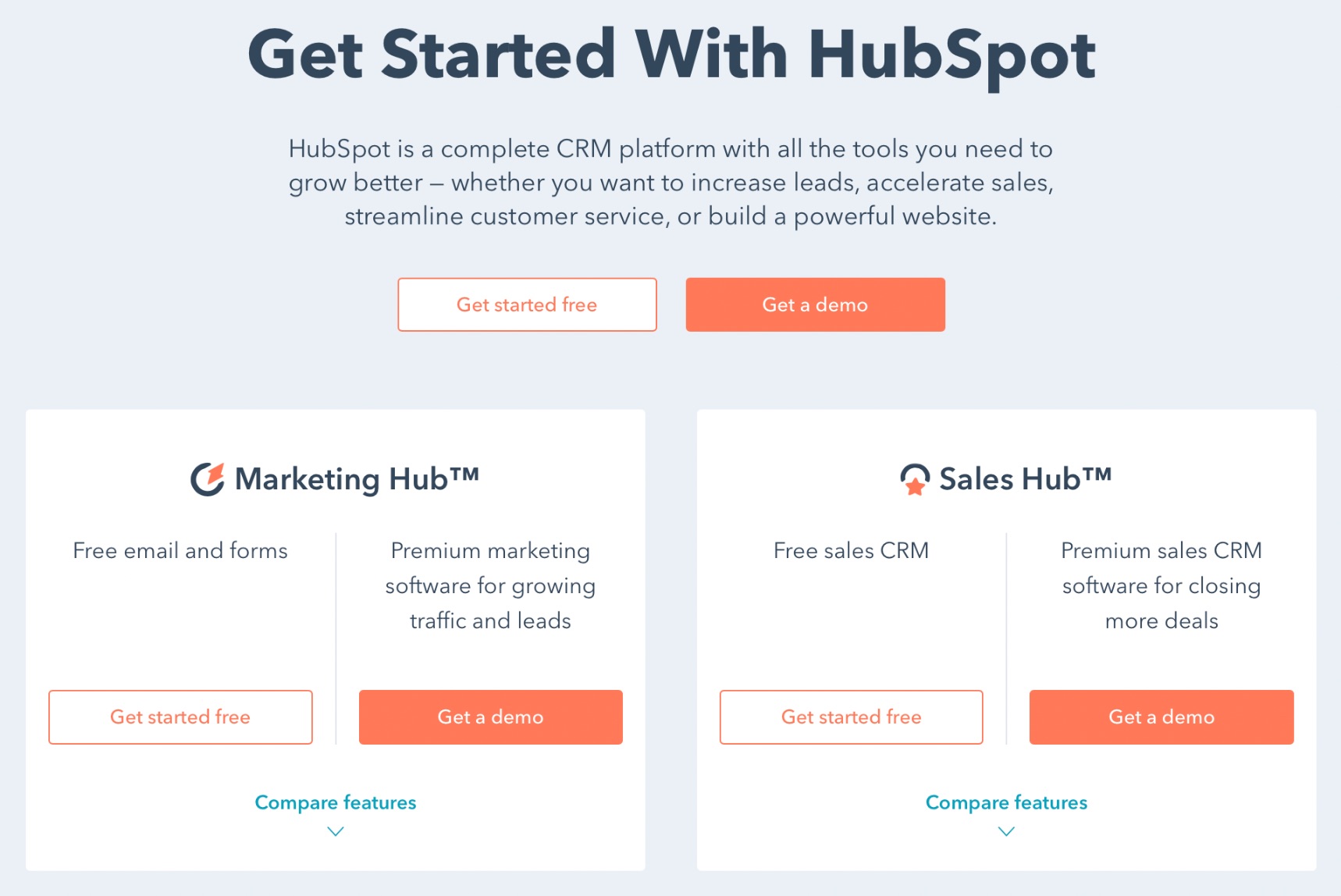 You can publish blogs, deploy newsletters, email customers, and track everything on one platform, including sales pipeline management to automated follow-up email and workflows.
🎓 IMPACT+ course: Marketing automation mastery with HubSpot workflows
6. Ion Interactive
While some companies have coding experts who can build interactive content — such as quizzes, calculators, polls, and infographics — from the back end, Ion Interactive makes creating user-responsive content without code. They do this by providing lots of prefabricated resources and easily customizable content templates.
This is great for folks who aren't trained designers or who don't know how to build complicated web content from scratch with HTML, but know what they like and appreciate a drag-and-drop process.
It's kind of like going to a buffet where everything is cooked and prepared for you, and all you need to do is pick and choose what you like. You don't need to cook or follow any fancy, complicated recipes, but you can assemble your plate as you wish.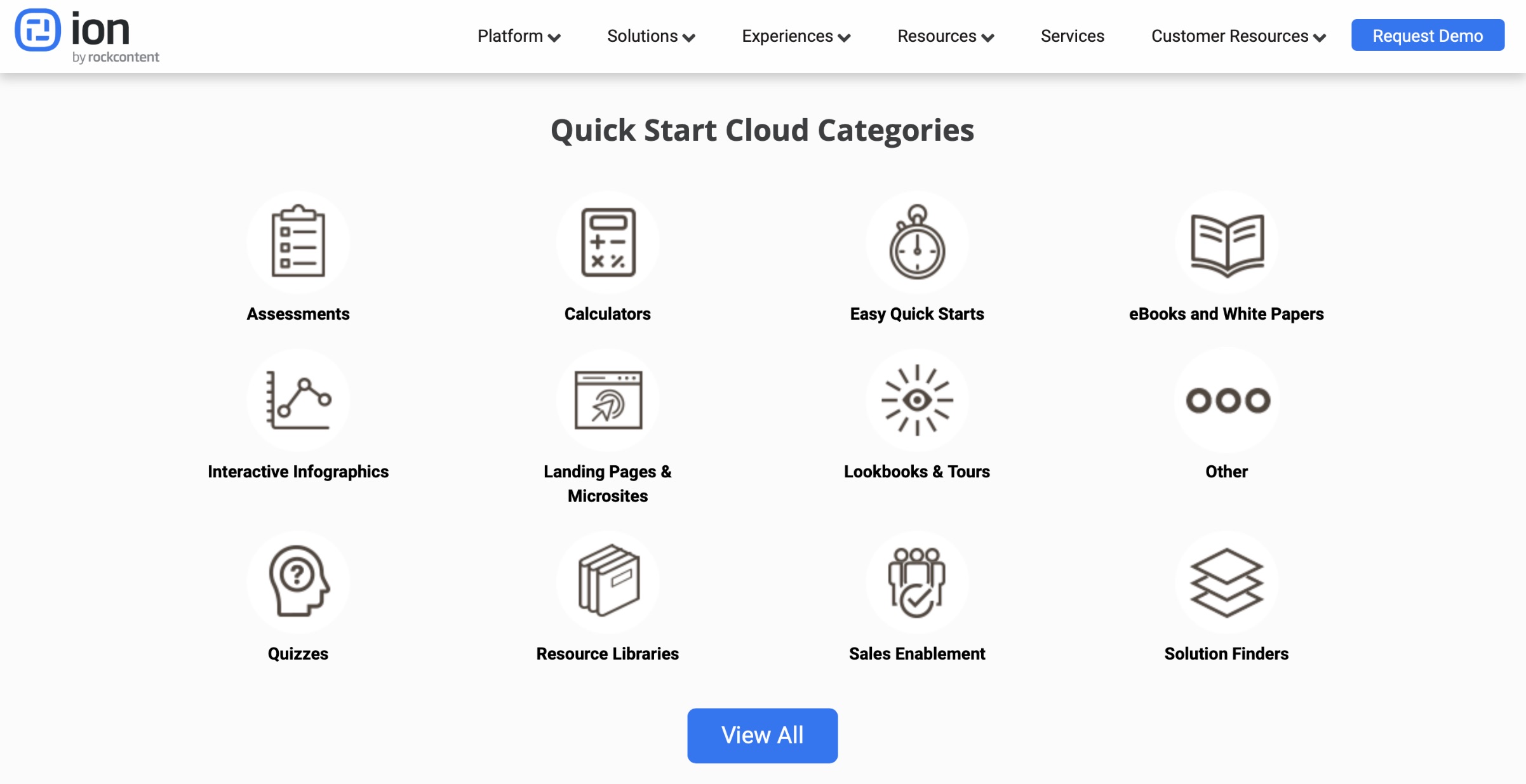 Explore a library of ready-made images and templates, such as prefabricated infographics, e-books, and quizzes, so you don't have to constantly re-create the wheel.
7. Outgrow
Outgrow is another platform that can help you create automated and interactive content. Their take is that people don't have time to read e-books and blog articles, but they love to interact with quick and easy tools.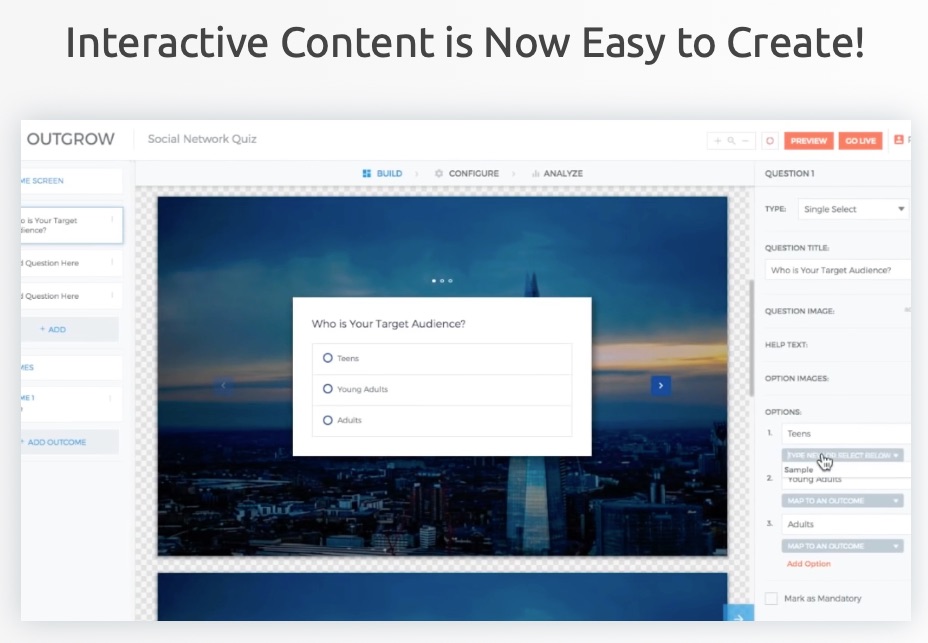 These tools can help you quickly and easily develop fun and engaging content that not only engages prospective buyers but also collects valuable user data, such as names and email addresses. Outgrow's library also contains a large number of templates you can use to frame your content, in addition to step-by-step tutorials on how to build, use, and embed them in your posts and social media platforms.
They also have an idea generator where you can add keywords of what you're looking for and get ideas of the type of interactive content that could work.
8. Percolate
Percolate automates the logistics end of the content process, such as posting your published articles to different social media apps, which can leave more time for your creatives to dream up their content ideas. The platform also helps bridge the gap between marketing and sales by providing sales tools within the platform that integrate with marketing tools.
For example, sales can see marketing projects and provide feedback before they get published. This is one of the few marketing platforms that focuses on how important it is to integrate marketing and sales, and the software helps make it happen.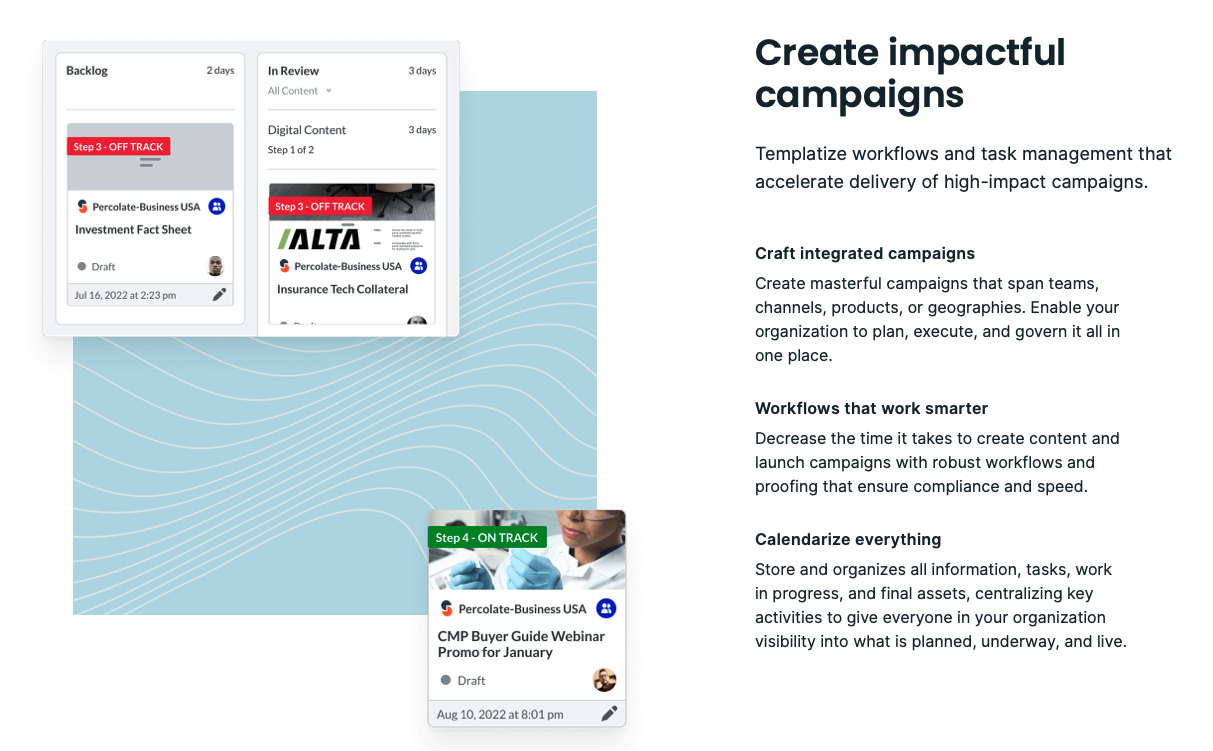 9. Semrush
Semrush is one of the only keyword tools you'll ever need. With Semrush, you can complete keyword research, conduct on-page SEO, analyze how your competitors are ranking, track backlinks, and more.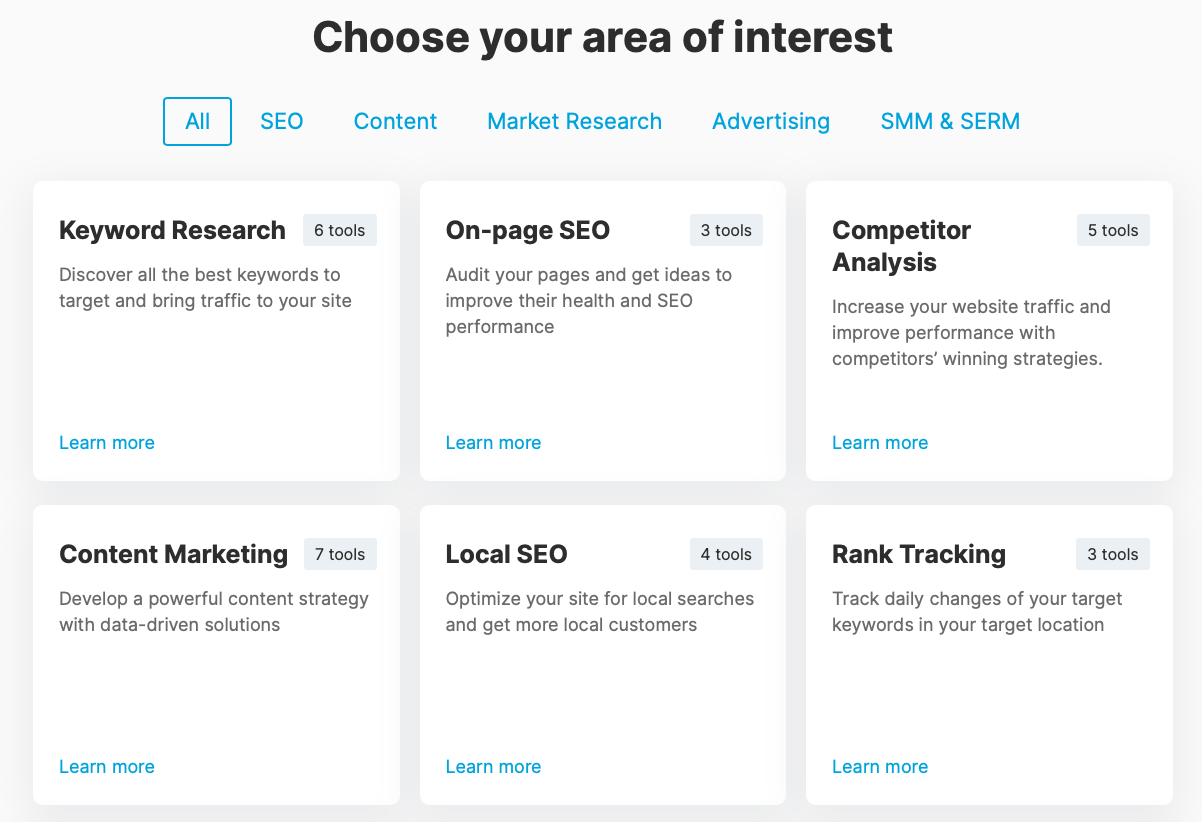 I love that they have an easy pricing chart that helps you calculate what your costs will be if you pay annually or monthly, and given all the platform does, it is well worth the cost. Even the affordable Pro plan has a ton of features perfect for people who are not yet keyword research experts and are looking for that keyword research boost.
The website and tool are easy to navigate and explore, and they simplify the keyword research process, which is good for keyword research newbies and experts alike. They also help figure out where your content is ranking, and also overlap the data with how your competitors are doing, which is helpful in seeing where your content gaps might be.
You can also try a free demo where they show you how to use the tool in different ways.
🎓 IMPACT+ course: On-page SEO and the user experience
10. Sitecore Content Hub
In addition to performing as a typical all-in-one content marketing solution (think content planning, keyword strategy, and project management calendars), Sitecore offers a central place to organize and keep all the design elements of your content strategy.

The platform integrates with Adobe Creative Cloud, and you can use its AI functionality to automatically tag and sort your files, making it easy to locate and repurpose them. They also have a tool that gives you a bird's-eye view of your content creation schedule and tasks so you can more easily push to get everything completed on time and quickly eliminate bottlenecks.
11. Skyword360
Skyword360 is another platform that functions as a complete all-in-one. The platform serves to help your business and content marketing team plan a content strategy around specific buyer personas at different stages of their journey. With this tool, you can plan content around SEO and keyword-driven data, hire creatives to develop that content, publish your content using several predesigned templates, and measure how it's performing.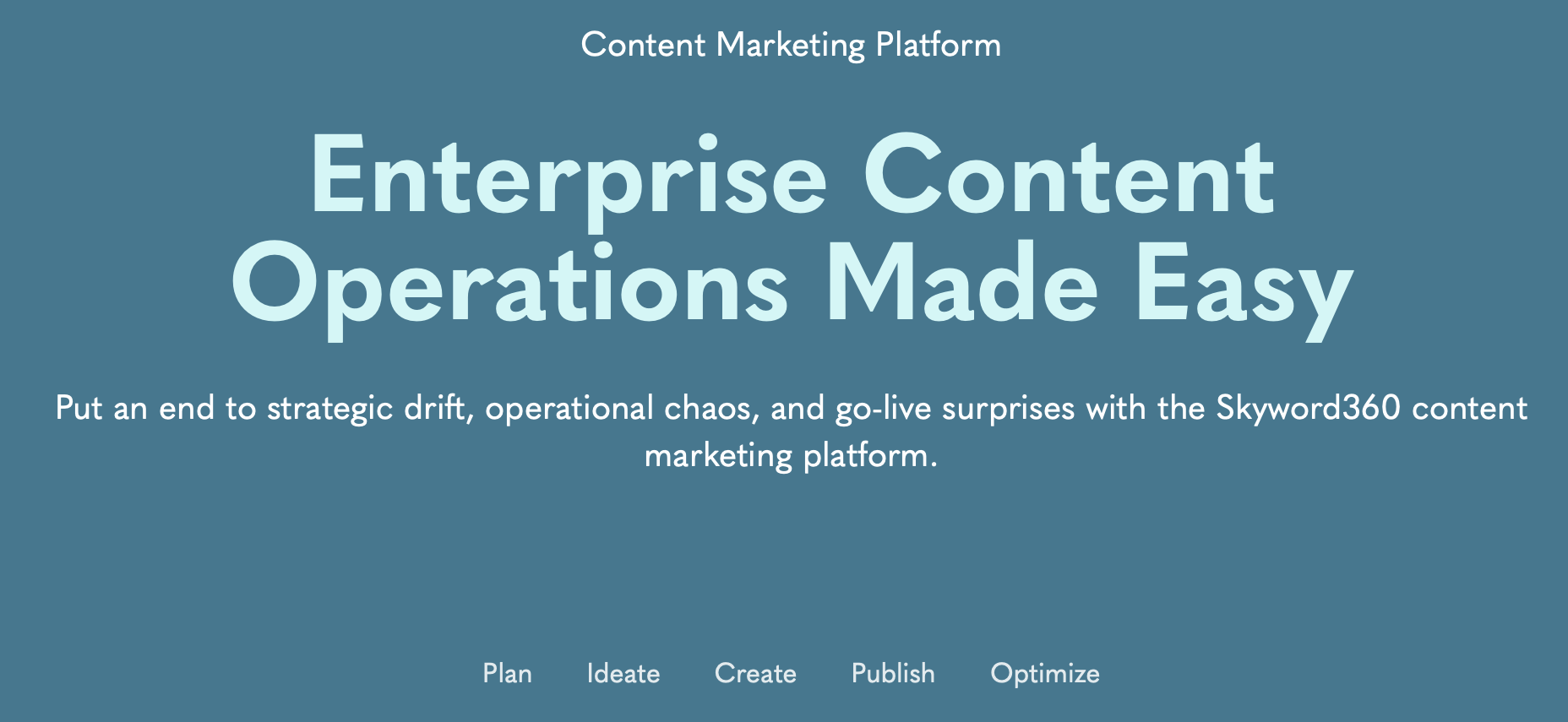 They even act as an agency, providing strategy and editorial guidance, in addition to market analysis and team training.
12. Sprinklr Modern Marketing
Sprinklr works with some of the biggest brands in the world — such as McDonald's, Comcast, Prada, Microsoft, and L'Oréal — to automate their customer responses and service. They focus on larger companies and enterprises, using AI to streamline customer-facing automation needs, such as live chat and automated customer service.
By tapping into public conversations about your business's services from different social media channels and beyond, Sprinklr can identify when you need to jump in and address any issues your customers might be struggling with.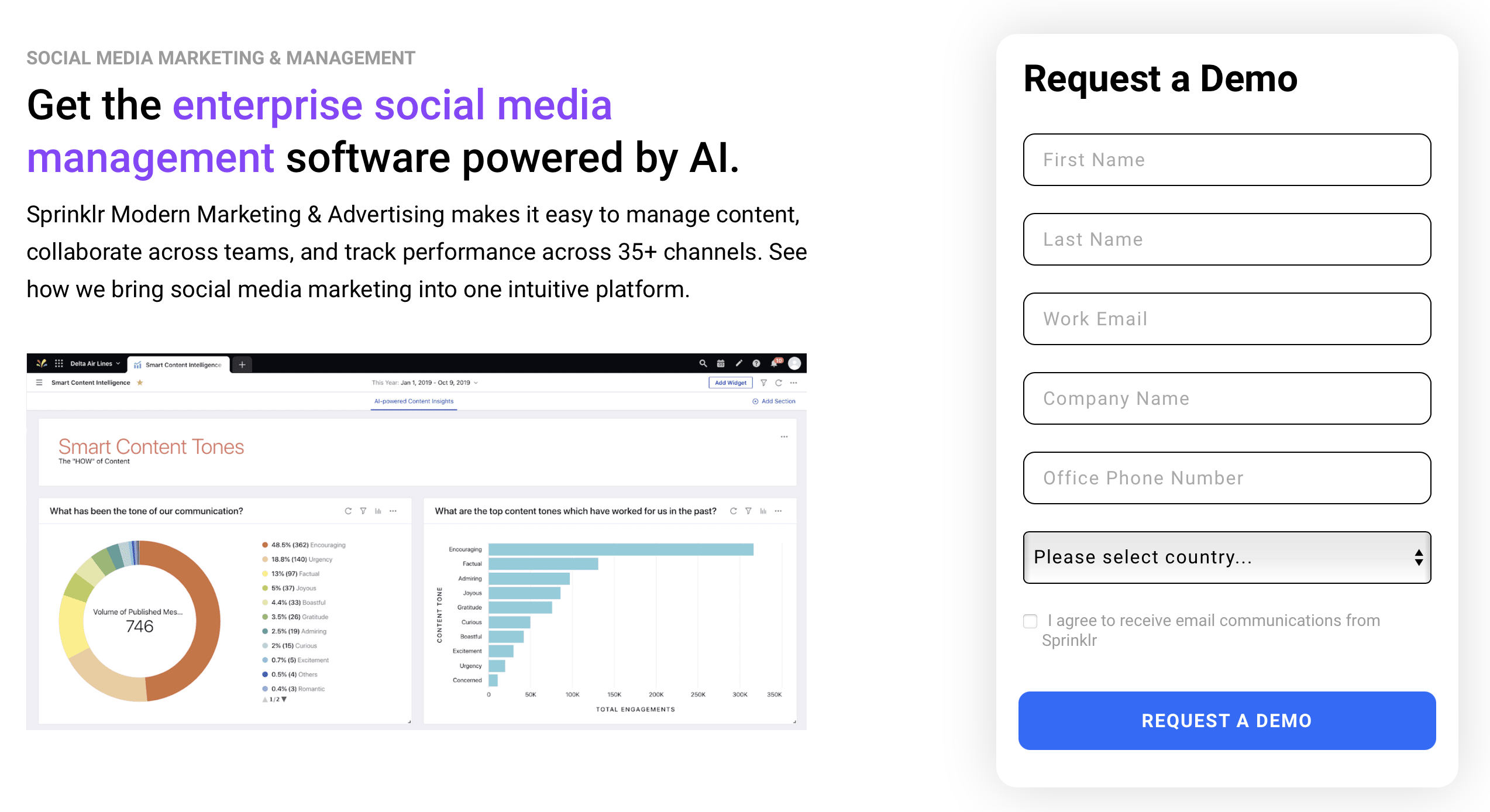 The platform answers common questions and handles easier transactions automatically, but they also develop guided workflows and step-by-step customer service agent scripts, ushering your customer service team into the digital age.
13. StoryChief
For content creators and managers, you know it gets unwieldy fast when you have feedback, editing, reporting, and project management on different platforms. StoryChief unifies all these activities by providing a place where they can live together, all at once. One click publishes your content across several platforms, and you can track the performance of each story and campaign too.

The problem they solve, according to their website, is that most companies have processes, distribution, and metrics in different tools. This makes the content creation process more time-consuming and tedious than it needs to be.
This platform helps centralize the publishing process, managing content and social media — in addition to providing reporting — all in one place.
🎧 IMPACT+ podcast: "How to Be a Rockstar Brand Storyteller" with Melanie Spring
14. Ubersuggest
Recently acquired by content marketing professional Neil Patel, Ubersuggest is mainly a keyword planning tool that helps you understand where your content is lacking.
It reveals which of your competitors is ranking at the top, so you can consider what to publish yourself. It also makes keyword suggestions based on your company's industry and focus.

You can use the content creation suggestions to help your posts rank better, and the tool can also help you more efficiently craft a backlink strategy, wherein it shows who is linking to sites like yours so you can reach out to them and request that they link to you too.
The keyword tool also provides other valuable SEO data, such as domain authority, search volume, and even seasonal trends for each keyword.
15. Upland Kapost
Kapost is a content operations software provider that is part of a much broader company, Upland, which creates software for everything from content creation and automation to business strategy and public relations.
Kapost can help you organize content by helping teams manage workflow and interact with clients via ideation, approvals, posting, and measurement about how the content is performing.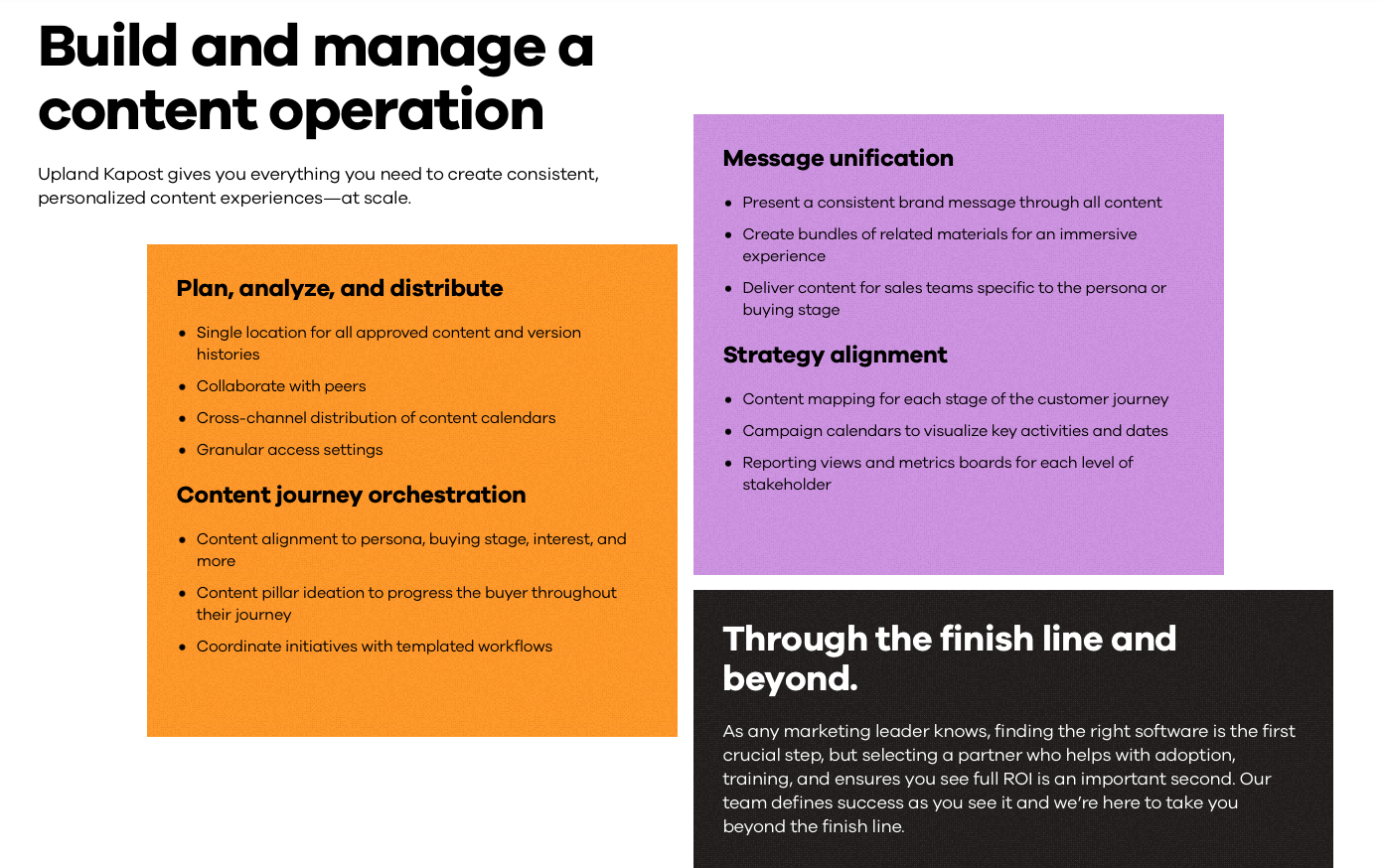 The software integrates with a lot of platforms, such as Marketo, HubSpot, WordPress, and Google Analytics. It's also great for task management and helping keep things going through the pipeline.
16. Vidyard
Vidyard is a video recording and hosting software platform that makes adding your personal touch to all your correspondence, including email, project feedback, and sales, a breeze. It gives you the power to record and post video, while also handing you the power to measure their effectiveness.
You can record demos, give clients information about your products and services, create more personalized sales correspondence, or build better relationships in the digital realm. It's built — and is ideal — for remote selling, but we use it a lot at IMPACT for intercompany correspondence in lieu of email.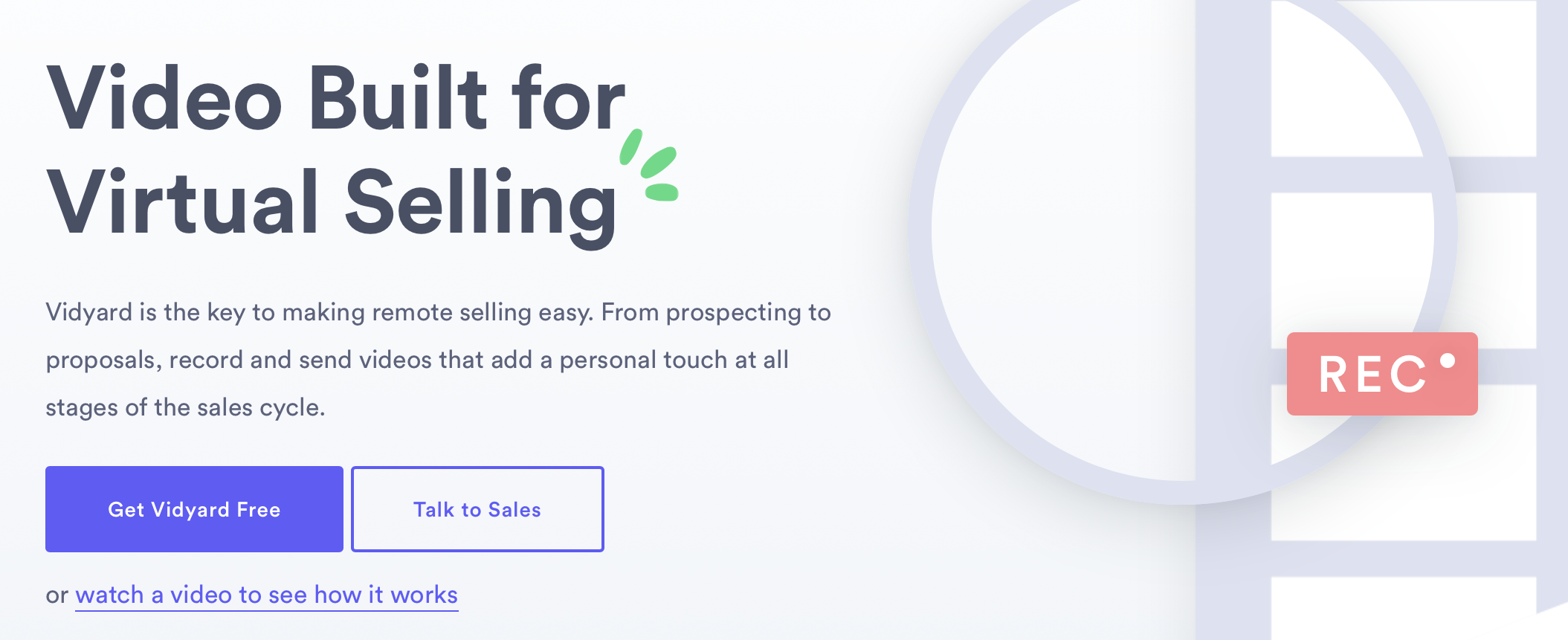 The platform also provides video SEO and alerts you when someone watches your content. The Chrome extension means it's always available and ready to use, making recording, posting, and sending video content easier than ever.
17. Welcome Software
Known as a marketing orchestration platform, Welcome Software helps bring your content strategy together so your team "works in perfect harmony."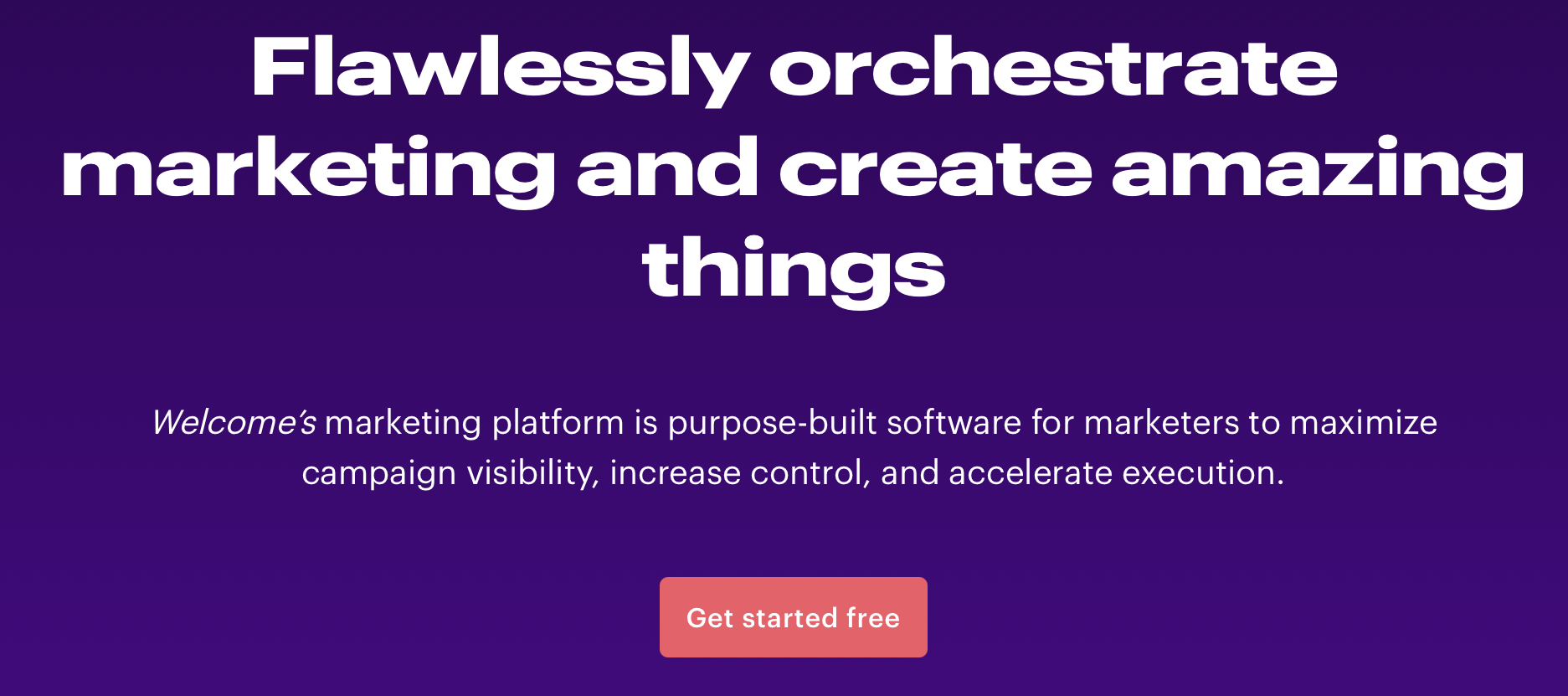 They provide everything from content calendars and campaign planning to resource management and performance metrics. They also have a wide range of pricing for their different services, which includes a free option for smaller businesses (up to five users) that still has a variety of useful tools.
Make your list of contenders
Now that you know all these content marketing platforms and tools exist, think about which you'd like to use in your own content marketing strategy. The incredible thing is you can utilize one or two of the all-encompassing platforms as your base — such as HubSpot or Skyword360 — and add on a combination of the others to further enhance your content marketing capabilities.
I mean, hey, the Magic Quadrant says the majority of these are amazing, and from what I've read, I agree. Now it's time to put some of these to use and get your content working for you, not the other way around.
Here are some resources we hope will help make your content marketing efforts even easier:
And, who knows? Maybe you'll find the secret portal to that alternate universe actually exists … and that it leads to a land where content creates itself — while you sleep.
One can dream!
Free Assessment:
How does your sales & marketing measure up?
Take this free, 5-minute assessment and learn what you can start doing today to boost traffic, leads, and sales.