Four Ways Businesses Can Increase Engagement with Foursquare
Carolyn Edgecomb also recommends this free guide: The Ultimate Inbound Marketing Strategy Playbook 2022.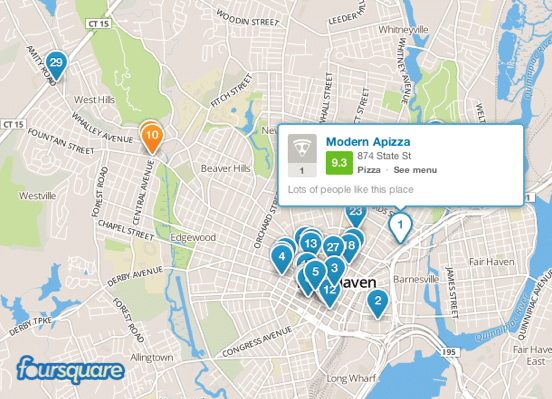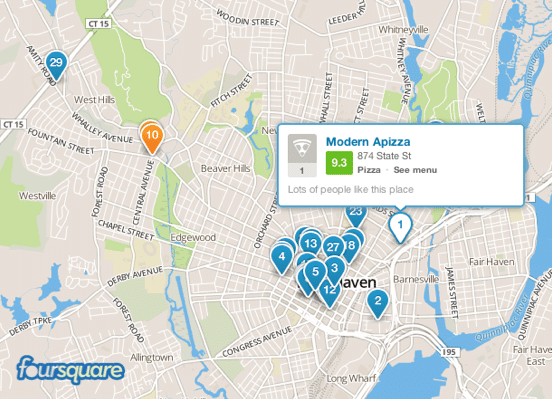 Foursquare is your perfect companion when it comes to location based social apps.




Whether you're on vacation and trying to find the best local spot, trying to coordinate a girls night out, or trying to find the best coffee shop for a mid afternoon jolt of caffeine, look no further than

Free Guide: The Ultimate Inbound Marketing Strategy Playbook 2022

Foursquare.


Not only can your target audience benefit from this but so can your business.




Everyday Foursquare is connecting people to businesses. Helping you increase the number of customers you have walking through your door.



Foursquare Introduces Targeted Ad's After Check-ins
Foursquare is now taking their location based social app one step further. They're now using ads to promote deals related to your current check-in.
The best part has to be that you can now save and email the offers. Who wouldn't want to access those awesome deals at a later date?
Mobile advertising is no longer about sending everyone the same ad. With Foursquare's new ads, they're taking a different position by pitching you things you might be interested in.
With the increase in growth and development of smartphones enabled with GPS, location based social apps are being brought to the forefront. With over 15 million registered users and over 3 billion check-ins, many are wondering if this location based social app is finally gaining some traction among users and brands.
In order for Foursquare to be vital for companies and brands, there needs to be a significant surge in use. Which leaves many wondering if Facebook ads will become more useful for local business' who are trying to target a local area and / or suburb.
Marketer's are left to ponder who big of a role social media and location based services will play into the ROI of their business. According to Jonathan Marek the Senior VP at Applied Predictive Technologies, "It's clear that location based services like Foursquare and Facebook Places have - so far - had a minimal impact on business. There just isn't the reach in these things today to actually be able to drive the level of change, only seeing a revenue bump of 2%."
I might have to differ. With so many people accessing the Internet on their smartphones, mobile advertising is something that companies should be looking into. Unlike traditional ads, Foursquare ads aren't obtrusive. They only show up after checking in somewhere, in a similar manner to unlocking a special or earning a badge. The best is that they're targeted. No one wants to be bombarded by mobile ads that don't provide any value to them.
Compared to Groupon, there is nothing risky about offering a check-in deal through Foursquare.
Three Other Ways to Increase Engagement
Besides adding your venue to Foursquare, companies big and small are able to promote themselves.
With over 1,000,000 companies on Foursquare, who would want to miss the opportunity to leverage the location based social app to increase your customer base?
Here's three tips on how you can effectively use Foursquare to marketing your company.
1. Send and Promote Local Updates
It's never been easier for companies to create and post updates.
Who wouldn't want to keep their loyal customers informed and excited to check-in?
According to Foursquare, "people who have checked in or looked at your business page will see local updates you post to Foursquare - there's no need for customers to subscribe, you already have a built in audience."
Updates can be anything.
Consider posting some of these updates to generate buzz among your loyal customers and "mayor":
Don't forget to include photos. How else are you going to entice your customers?
Just like any promotional update you would post on Facebook, you usually include a graphic to go along with it. Do the same on Foursquare. Include a photo of your new product or special. No one will be able to resist the temptation to try your new cupcakes, pizza, or cup of joe.
2. Specials for Check-ins
Some companies ask you to sign up for a texting program, others provide deals just for their Facebook friends, and know you can create special deals for those checking in on Foursquare.
Give your loyal customers an incentive for checking in and spending their money at your business. Compared to Facebook ads, you can create a special for free. Did you know that when your business creates a special, your business will show up as an orange pin on the Foursquare map? It's a great way to entice those looking for a great deal.
Here are some great examples of specials you can implement from Social Media Examiner to attract new and returning customers:
Types of specials offered for attracting new customers are:
Swarm Special - "If 30 people check in at once, get 25-cent wings."
Friends Special - "Check in with 3 friends and get a free dessert."
Flash Special - "The first 10 people who check in after 8pm get 25% off their order."
Newbie Special - "Get a free cupcake on your first check-in."
Check-in Special - "Get a free appetizer when you check in."
Types of specials offered to reward returning customers are:
Loyalty Special - "Get a free cookie every third check-in."
Mayor Special - "Mayor gets 20% off their entire bill."
3. Create Badges
Customers love to be rewarded.
At Foursquare, you can create badges your customers to achieve, an incentive to get your customers to check-in. Social is supposed to be fun, and badges are the perfect way to make the check-in experience fun. Who wouldn't want to be the mayer of your favorite hangout spot? You're there all the time anyways, so why not get an incentive. It's also a great way for them to tell their network of connections. Driving more exposure to your company.
Here's a great example of how Bravo used Foursquare to develop an additional relationship with the location based social apps audience and their viewers.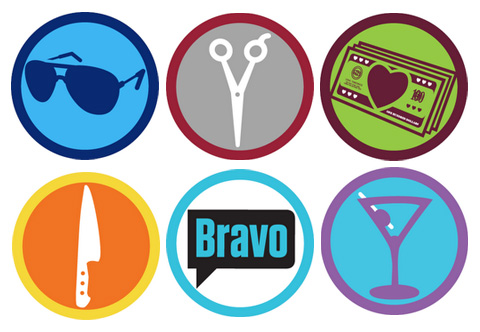 You don't just have to serve food to create a page on Foursquare. Back in 2010, Bravo and Foursquare developed a partnership where Bravo would offer badges and special prizes to users who visited some of their 500 "Bravo locations." Bravo was able to pick the locations loosely based off the networks TV shows. Ellen Stone, Bravo's Senior VP for Marketing stated, "We really want to tap into the power of Foursquare by engaging their audiences and bringing our Bravo viewers these unique experiences on a national level. Our audience is always looking for new and unique engagements and this is perfect for them."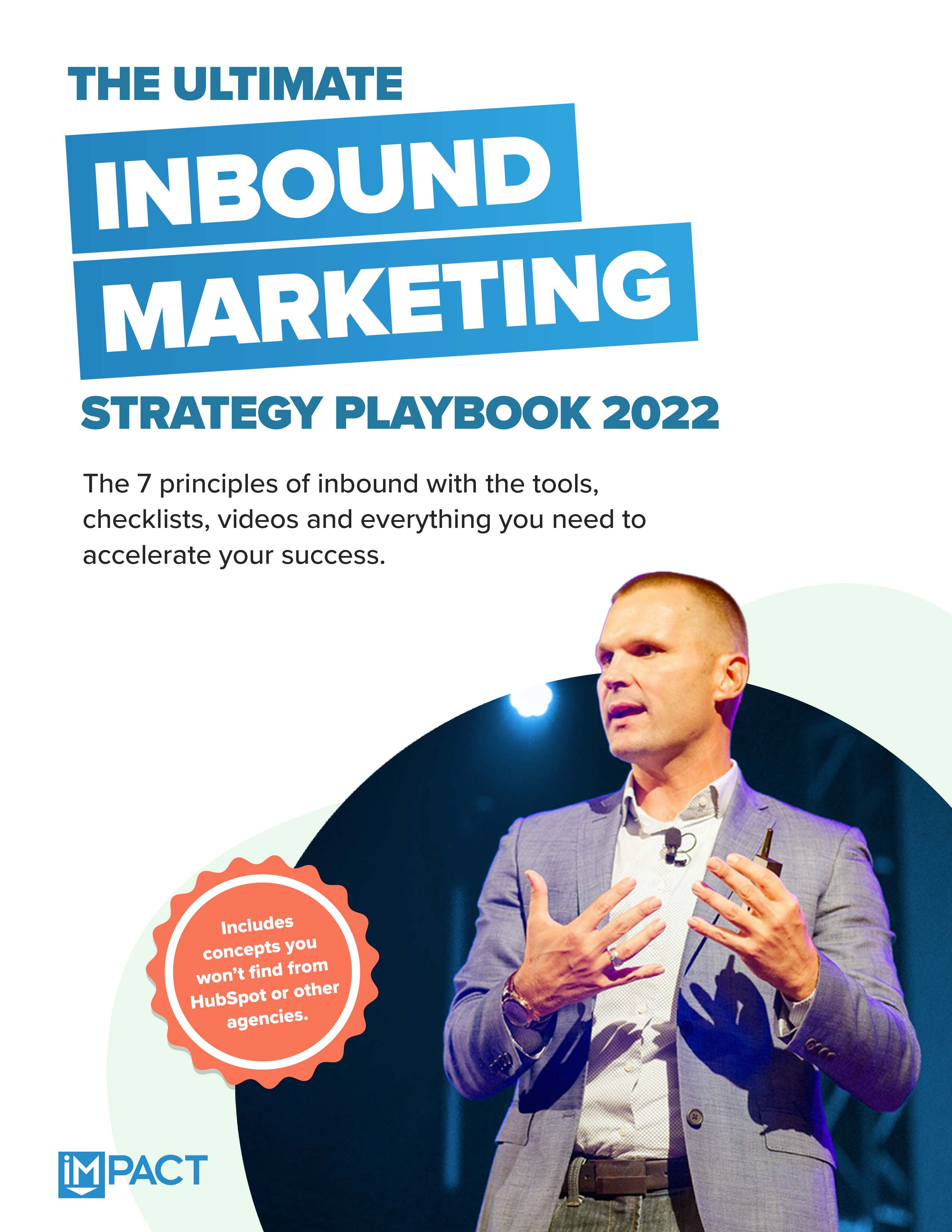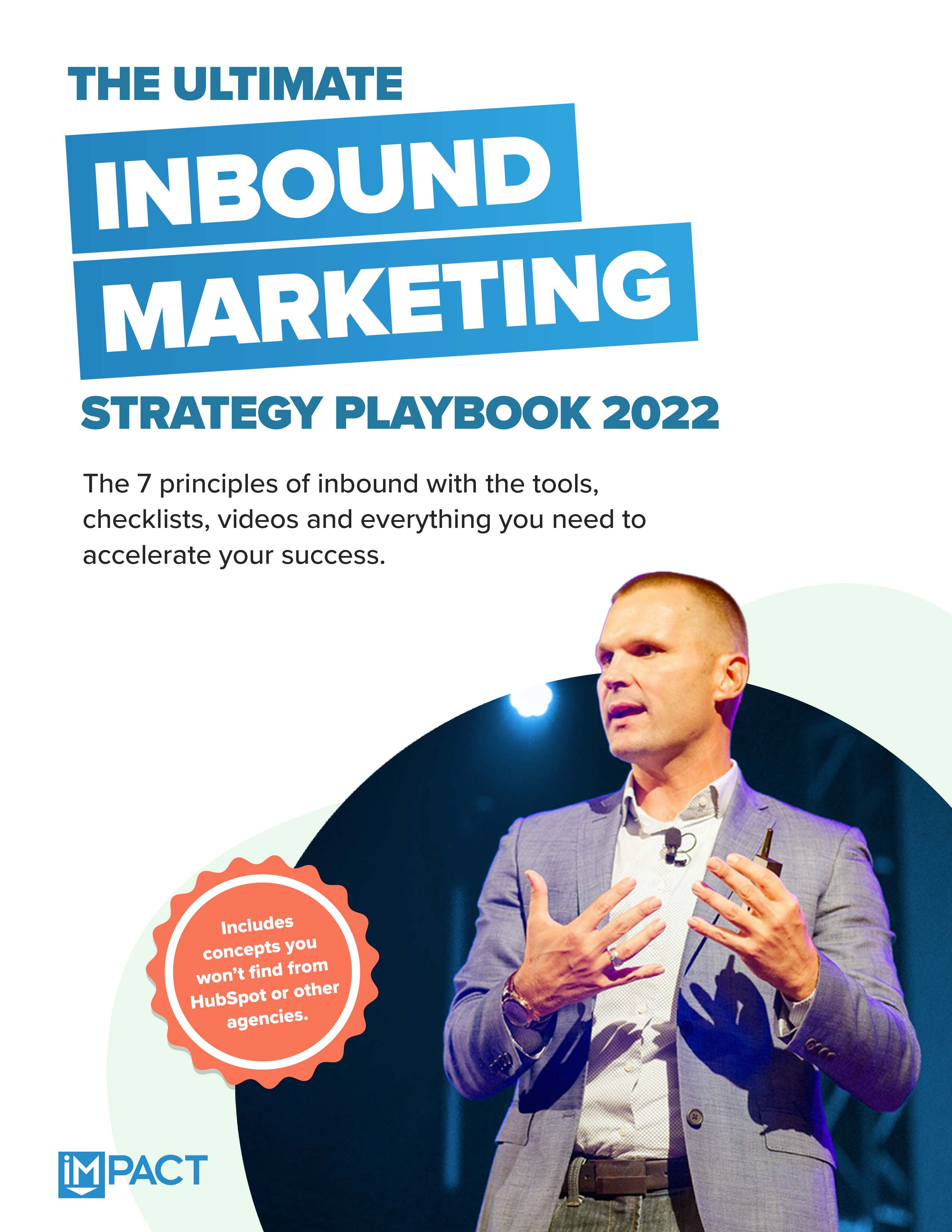 Free Guide:
The Ultimate Inbound Marketing Strategy Playbook 2022
Take your inbound strategy to the next level
Master the 7 principles of highly effective inbound marketing
Dramatically improve your inbound sales
Get more buy-in at your company