Happy Holidays from IMPACT! December 25th, 2013 min read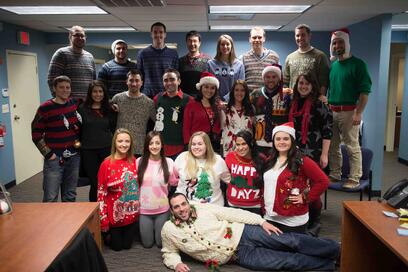 From the IMPACT family to yours, we hope this joyous holiday is finding you with good people, great food, plentiful drinks, and a brand new entertainment center to watch the Yule Log on during dessert.
(Hey, we can dream, right?)
Thank you for being a loyal reader of The IMPACT Blog this past year, and we can promise you that the upcoming year will see even greater things for our growing audience.
So it back and enjoy whatever time off you may have, finish the last of this season's egg nog, cookies, and other baked goods you can get your hands on, and most importantly, enjoy the time with the people who mean most to you.
Thanks for reading. And in case you missed, check out the video of IMPACT Founders Bob Ruffolo and Tom DiScipio talking about what to expect in 2014 at this years Holiday party. (After the jump.)
The 2013 IMPACT Holiday Address