How Effective is Facebook Advertising? The Truth About Facebook ROI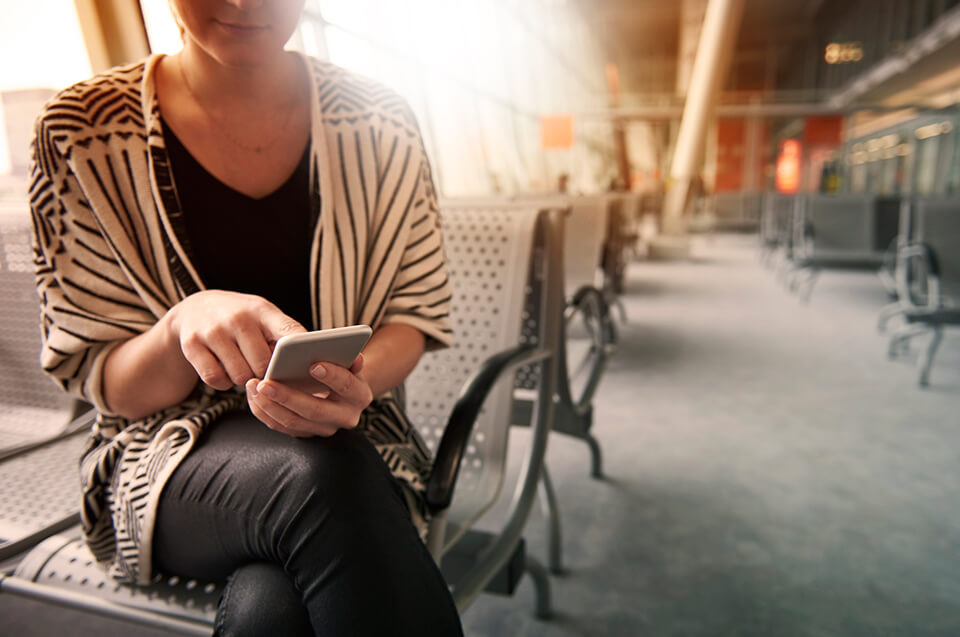 Since its founding over a decade ago, Facebook has grown from an online novelty for Ivy League undergrads into a global powerhouse that affects the day-to-day lives of almost everyone in the country. The fuel behind this unprecedented rise has been advertising.
The social network generated almost $27 billion in advertising revenues in 2016, up from only $764 million in 2009—an increase of over 3,400% in the space of less than a decade.
There are plenty of businesses using Facebook for advertising (and spending a pretty penny to do so). But lots of businesses using Facebook to advertise isn't the same as all—or even most—of those businesses seeing a positive return on their investment.
Popularity aside, how effective is Facebook advertising really? When every marketing dollar counts, this question is vital. Every business will see their ultimate return differ based on investment, industry, ad quality and other variables. The only surefire way to know the exact ROI that Facebook advertising will generate for your business is to try it out and calculate based on the results.
If you're still on the fence about getting started with Facebook advertising and want some more information to help make an informed decision, we've got you covered.
Do Facebook Ads Work?
If you want to be sure you'll get a good return on your marketing investment from Facebook ads, the first place to turn for insight is naturally going to be hard numbers. We've compiled some statistics here to highlight Facebook's effectiveness as an advertising channel:
22% of the world's population is made up of active Facebook users, including 68% of adults in the United States.
76% of users look for interesting content on Facebook and content consumption on Facebook has increased 57% since 2014.
66% of social media users log on to learn about new products and services.
Customers who like a business on Facebook are 79% more likely to make a new purchase than non-fans.
A 2015 study found that 52% of consumers were influenced by Facebook when making both online and offline purchases—and rising.
Facebook's hyper-targeted Custom Audiences feature lets you advertise so specifically that advertisers have seen their new customer acquisition costs decline by as much as 73%.
When it comes to building awareness, the average cost per thousand impressions (CPM) for Facebook ads is around $7.29 versus upwards of $35 for television commercials.
Facebook is also useful in the B2B realm—73% of people say they use Facebook for professional purposes.
All in all, it seems pretty clear that Facebook has a great deal of potential when it comes to delivering an appreciable return on any business's marketing investment.



"Improve your #ConversionRate with #FacebookAds hyper-targeted custom audience feature" TWEET THIS

Facebook Ad Campaign Strategies to Boost Your ROI
Now that we've shown you that Facebook certainly can provide a positive ROI, there's still the small matter of planning and executing an effective campaign. While you may be comfortable using Facebook, building Facebook advertising campaigns is a completely different thing. Most businesses get themselves into trouble by underestimating the platform and system and then overspending to get results. Facebook Ads are, in fact, the most sophisticated advertising platform available right now. Just because it's accessible, doesn't mean it's easy to use...properly.
So where should you begin? Here's what you need to know to get started:
Track properly.
The most critical place to start is with your Meta Pixel. By installing this snippet of code on your website, it allows you to specifically target visitors to your site based on their engagement with your brand. For example, if you want to target someone who has been on your pricing page, gallery or even filled out a contact form on your website with Facebook ads, you can. But be careful—while this seems simple enough, proper installation of the Meta Pixel alludes many and is essential.
Build ads around your goals.
Facebook's advertising platform lets you create ads based on any of 12 specific objectives, each of which is categorized by stages in a basic marketing funnel—Awareness, Consideration and Conversion. Knowing which is your priority will not only let you build your ads to the best possible effect, but accurately gauge your ROI as well.
Target audiences specifically and accurately.


Facebook allows you to target consumers with remarkable precision, by creating custom audiences defined by metrics like age, gender, location, interests, occupation, income and many more. But it goes so much further than that, your business can target based on behaviors. MedSpas can target people who are not only a certain age, but who like name brands of dermal fillers or medical aesthetics before and afters. Boutique hotels can target people traveling to their area, who have used travel apps within the last 30 days. And e-commerce businesses can absolutely target based on historical shopping behaviors, tapping into consumers that are likely buyers of skin care products based on their actual past purchasing behavior. No matter what you're promoting or selling, you can create a custom audience or audiences that will deliver your ads directly to the people you need to see them.
Be creative.
Facebook users are bombarded by advertisements 24/7, and not just on social media. It's important to remember that people aren't there to be sold to—they're there to watch cute cats, their friend's kids in the school play and maybe even check up on an ex. In order to stand out you'll need to deliver great content that genuinely appeals to your audience. That means amazing, succinct copy, striking visuals and engaging video content are key.
Always be monitoring.
Facebook's low minimum budget of $5 and the short half-life of social content make for a platform that's uniquely suited to aggressive testing. Facebook ads are never a "set it and forget it" tactic. It is critical that you constantly monitor and review your progress. Very rarely will you build a campaign and it instantly produces the results you set your goals on. Your campaign needs to optimize itself, which means that your results will usually cost more in the beginning. But knowing how to manage the campaign to drive down your CPM (and even some of the most important hacks to do this) is the difference between wasting thousands of dollars or having a successful Facebook Ads campaign with stellar ROI.
As more people end up on Facebook and more of your competitors start trying to target them, Facebook advertising is going to become less an issue of "if" or "when" for your business, and more one of "how well." The options are endless, from simple lead generation ads to comprehensive multi-step ad funnels for lead nurturing and conversions. Dabbling will only waste your time and money. The most important thing is to get started sooner than later and be willing to treat Facebook Advertising as the powerful platform that it is for your business and make it a staple of your marketing plan.
Free Assessment:
How does your sales & marketing measure up?
Take this free, 5-minute assessment and learn what you can start doing today to boost traffic, leads, and sales.