Facebook ads vs. boosted posts: Which is more effective in 2021?
Facebook ads vs. boosted posts
Facebook ads and boosted posts are similar in that they can both help you reach new and bigger audiences but in very different ways. With boosted posts on Facebook, your targeting options are extremely limited. Yes, you can choose behaviors and interests, demographics, and geography. But, you can't use your custom audiences.
When it comes to advertising on Facebook, you can go the simple route of boosting organic posts or create deliberate and specific ads. You may have heard boosted posts are a waste of money, so are they? Let's dig in.
By now you probably know that Facebook Ads should be a core component of your digital marketing plan. If they aren't, we need to talk.
After all, with nearly three billion people using Facebook every month, why would you not want to capitalize on the reach you could have with them? There is a massive market out there just waiting to hear about your products and services.
When I make this kind of bold statement about the huge benefits of using Facebook Ads, people often come back with comments and questions about the relative merits of ads and boosted posts.
For example, they'll say:
"I'm already advertising on Facebook—I boost posts."
I get this comment from 80 percent of the businesses I talk to about Facebook Ads. Obviously, there is a little confusion about what the two strategies are. I'll start by saying that there is so much more you can do to generate attention on Facebook than simply boosting. And let me go on to be very clear about this: boosting is not advertising.
Boosting, the way most businesses do it, is vanity advertising.
Boosting posts is not the same as advertising on Facebook! It only offers a fraction of the options—and wastes money.
"Wait, what do you mean boosting posts on Facebook is wasting my money?"
Yes, you can improve your post's reach with boosting. But, that improvement is only superficial. With boosting, your targeting options are extremely limited. Yes, you can choose behaviors and interests, demographics, and geography. But, you can't use your custom audiences.
🔎 Related: 9 World-Class Facebook Ads Examples (& Why They Work)
If you take away only one point from this article, please let it be this:
Facebook advertising is media buying. It should have strategy, tactics, and specific creative developed for it. You should have your pixel installed. You should be building custom audiences based on your website traffic, your Facebook page and post engagement, your Instagram traffic, and your email lists.
And you should be creating Lookalike Audiences. Period.
This is how you get real results with Facebook Ads. And unfortunately, boosting does not allow you to use any of these options.
"I want to get more exposure on my post—what should I do if don't boost it?"
You create an ad with it instead! Boosting only gives you a handful of options for your objective. Within Ads Manager, you can pick an objective and maximize it: awareness, reach, traffic, engagement, conversions, and more.

Which option looks like you have more opportunities to maximize your ad spend? This?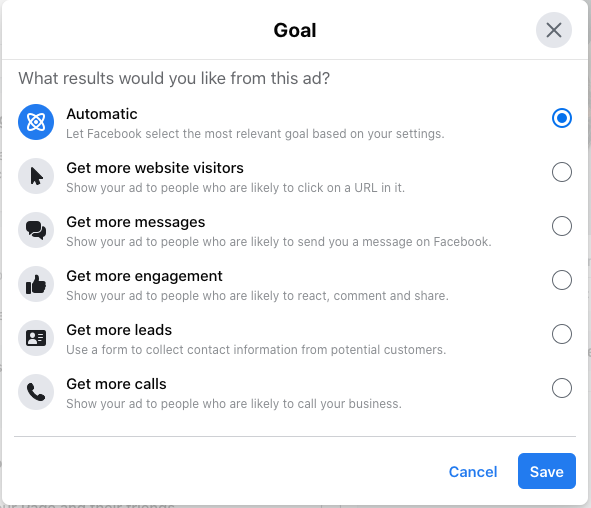 Or this?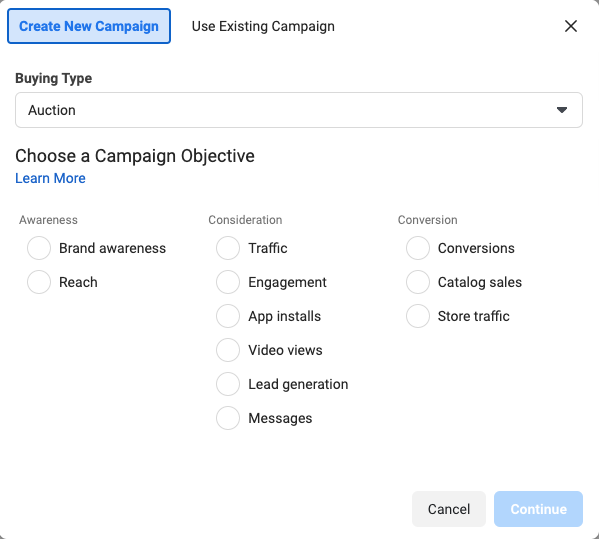 Even better, when you're building campaigns in Ads Manager, you can more directly follow the buyer's journey to match your campaigns to your audience's specific needs.
"What else can you do with Facebook Ads?"
In a word, plenty. Here are just a few of the features you can—and should—take advantage of:
Placement options
Facebook can automatically place your ads where they're likely to be most effective. However, you also have the option of choosing where your ads are shown. This includes the desktop and/or mobile News Feed, Instagram, Stories, Instant Articles, In-Stream, and other choices.

Bonus tip: If your audience is large enough, split test your placements so that you control the delivery, not Facebook. Nine out of 10 times, they will feed your ads to where they have the most inventory which could sway your results on you.
Lookalike audiences
One of the absolute best things about Facebook Ads is that its AI will help find your audiences for you. Once you create your own custom audiences based off of website engagement, email lists, Facebook Page engagement and Instagram, let Facebook do the hard work of finding more people to target.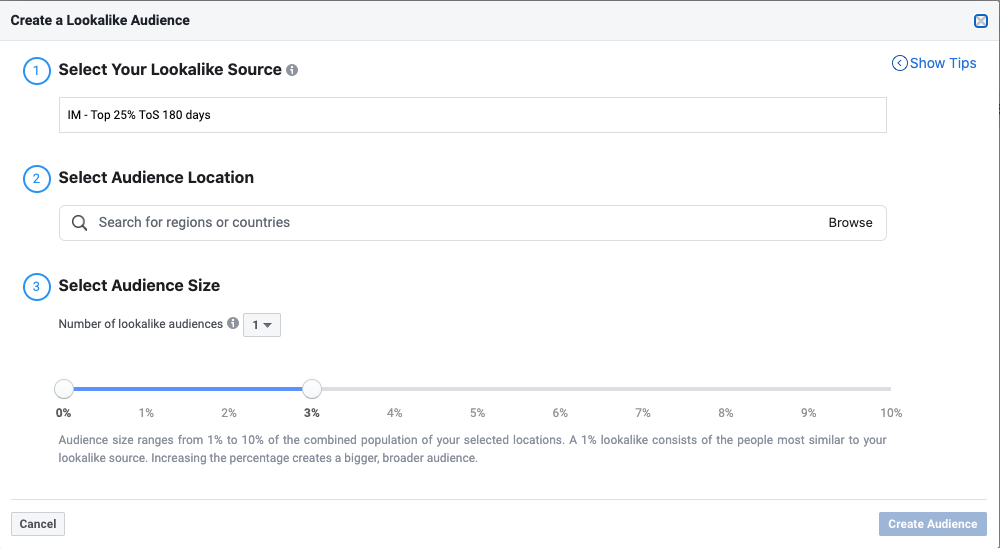 Dayparting
Also known as Ad Scheduling, Dayparting allows you to turn your ads off and on automatically throughout the week on a recurring schedule.
Create custom conversion tracking
The Meta Pixel lets you track standard events that happen on your website—view content, complete registration, lead, add to cart, purchase, etc. Instead of only using any of the 17 standard events, think of custom conversions as a way of enhancing your tracking and optimization. You can build up to 40 custom conversion values by combining the events with specific URLs visited to hyper target.
Bonus tip:

Keep in mind that even though you have the option to create so many conversions, with the rollout of iOS14, you are only allowed to prioritize and optimize for eight events, regardless of standard events or custom conversions.
Create super-duper custom audiences
What if you want to be uber precise with who you are targeting?
What if you want to serve a Middle of Funnel ad to an audience who has added products to cart, but didn't buy, who visited your site five times in the last week, or even read a specific blog and viewed one of your service pages...twice? No sweat with custom audiences. (Sorry...you may be seeing some of our ads soon.)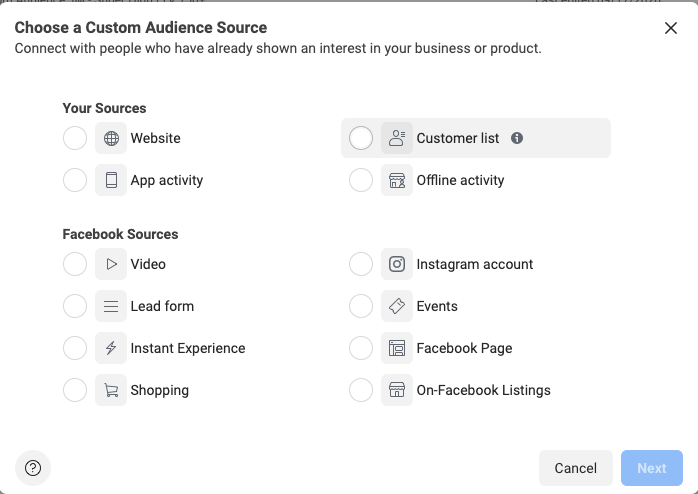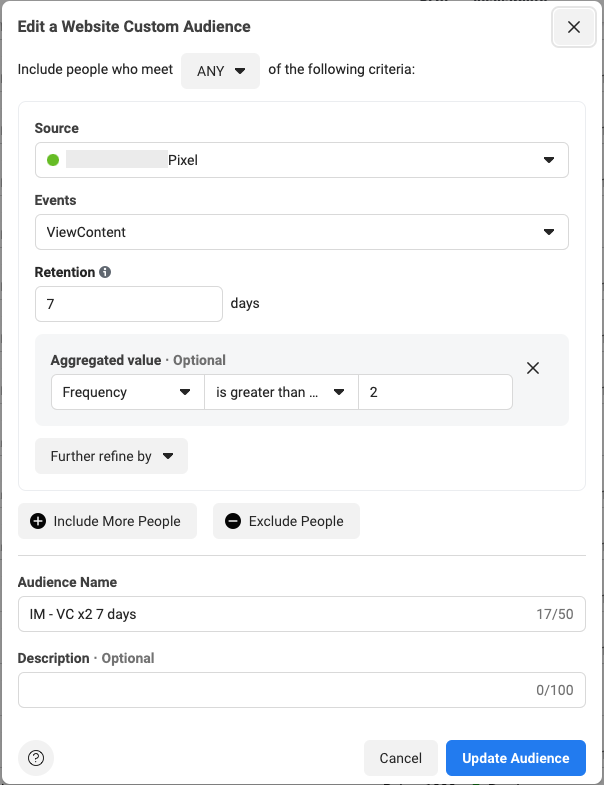 So, which is more effective? Simply put, there is no comparison
If I seem overly passionate about this topic, it's because there's good reason. Companies that believe they're doing enough on Facebook by simply boosting posts are, in all likelihood, leaving money on the table...or throwing it away.
The entire premise of Facebook advertising is to be extremely strategic and precise. Maximize campaign objectives to follow the buyer's journey. Build hyper-targeted audiences. Nurture leads and build raving, loyal fans.
While it may seem simple to get started with Facebook Ads, it's one of the most misused—or underutilized—tools in marketing arsenals. It's media buying and if you think you may be missing out on how to maximize your ad spend, we can review your strategy with you.
Free Assessment:
How does your sales & marketing measure up?
Take this free, 5-minute assessment and learn what you can start doing today to boost traffic, leads, and sales.