Facebook's "Community Actions" Gives Local Marketers A New Tool to Unite Their Audiences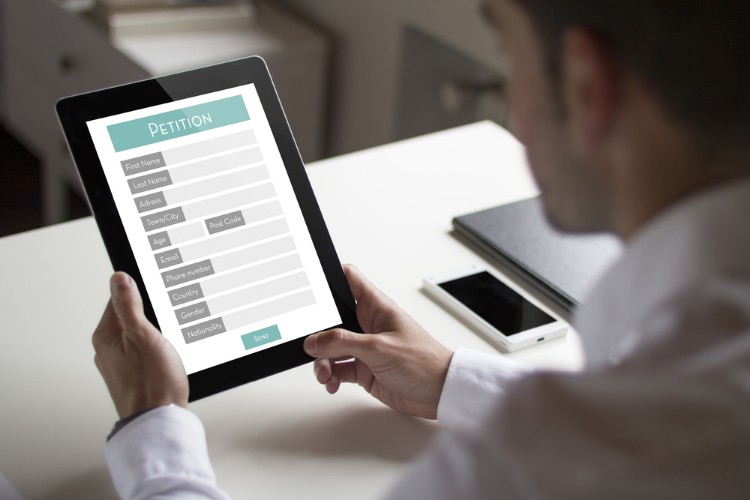 A few days ago, Facebook rolled out its most recent invention. Community Actions allows users to create digital petitions for local-type movements, and it could be a powerful tool for local marketers.
By sharing ideas for bettering their immediate community, the idea is to unite communities around common goals and request change from their local and national elected officials and government agencies.
While many petitions focus on random acts like initializing an NFC Championship rematch after the refs missed an important call (poor Saints), Facebook wants its users to focus on spurring government action that is actually realistic across their community.
With that said, we know it's not trying to replace Change.org, but it does work in a similar way where a user can one-click "Support" straight from their News Feed.
Therefore, a small-supported petition can quickly become big news and big business for a small business.
Why Should Marketers Care?
As a local-based marketer, you have the ability to create your own Community Action to not only drive awareness but to also showcase your stance on important issues around you -- to show your audience that you care about the same things they do.
You can leverage a feature like this to unite your community around a common belief, therefore establishing a sense of engagement and leadership on the things that matter most in your local area.
With "cause-marketing" on the rise, we know that consumers (especially Millennials) prefer to buy from brands with a purpose. With that comes the fact that they want to be engaged by these companies; they want to be heard. Community Actions is a great way for your brand to get in front of this trend.
How Can You Participate?
You can find the Community Actions feature under Explore on your Facebook News Feed.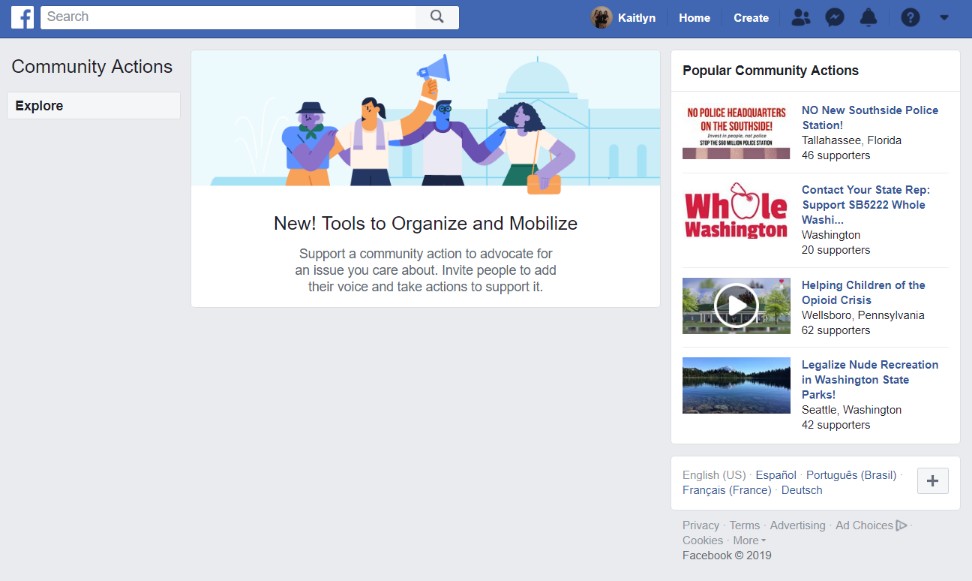 Users can create a petition by adding a title, description, and image, and by then inviting relevant government agencies and officials who will be notified of the action.
Predictably, when starting a petition, you want it to go viral by creating awareness and generating "Support" clicks.
Once a user supports the cause, they can join its discussion feed by leaving comments, creating fundraisers, and organizing Facebook Events or Call Your Rep campaigns.
(Only those who Support can join in the discussion feed.)
Furthermore, Facebook displays the numbers of supporters behind a Community Action, but a user will only be able to see the names of those they're friends with or that are Pages or public figures.
Potential Pitfalls
Although the goal of Community Actions is to generate constructive, positive change, let's face it -- it's Facebook. A few concerns the company, as well as its users, have include:
Putting pressure on politicians to make change, all in a digital environment where it could be thousands against one. The concept isn't meant to be a bully zone, but rather a place where people can support each other's opinions and ideas.
Support of a negative movement or generating an audience against a positive one -- creating a type of "war-zone" for Supporters and politicians alike via Facebook Groups or message threads.
So with the above risks being extremely realistic, why does Facebook think this is a great idea?
According to TechCrunch's recent article covering this matter, a Facebook spokesperson they interviewed explained that "building informed and civically engaged communities is at the core of Facebook's mission."
The Facebook team hopes that Community Actions will help users do just that by allowing them to advocate for causes they care about, launching a fundraiser, or starting a group, all while enabling them to connect with their community officials.
Free Assessment:
How does your inbound marketing measure up?
Take this free, 5-minute assessment and learn what you can start doing today to boost traffic, leads, and sales.
Get Started
Free Assessment:
How does your inbound marketing measure up?
Take this free, 5-minute assessment and learn what you can start doing today to boost traffic, leads, and sales.
Published on January 24, 2019