Subscribe
Join 40,000+ sales and marketing pros who receive our weekly newsletter.
Get the most relevant, actionable digital sales and marketing insights you need to make smarter decisions faster... all in under five minutes.
Thanks, stay tuned for our upcoming edition.
How to Fast Forward Your Marketing & Sales Programs with Video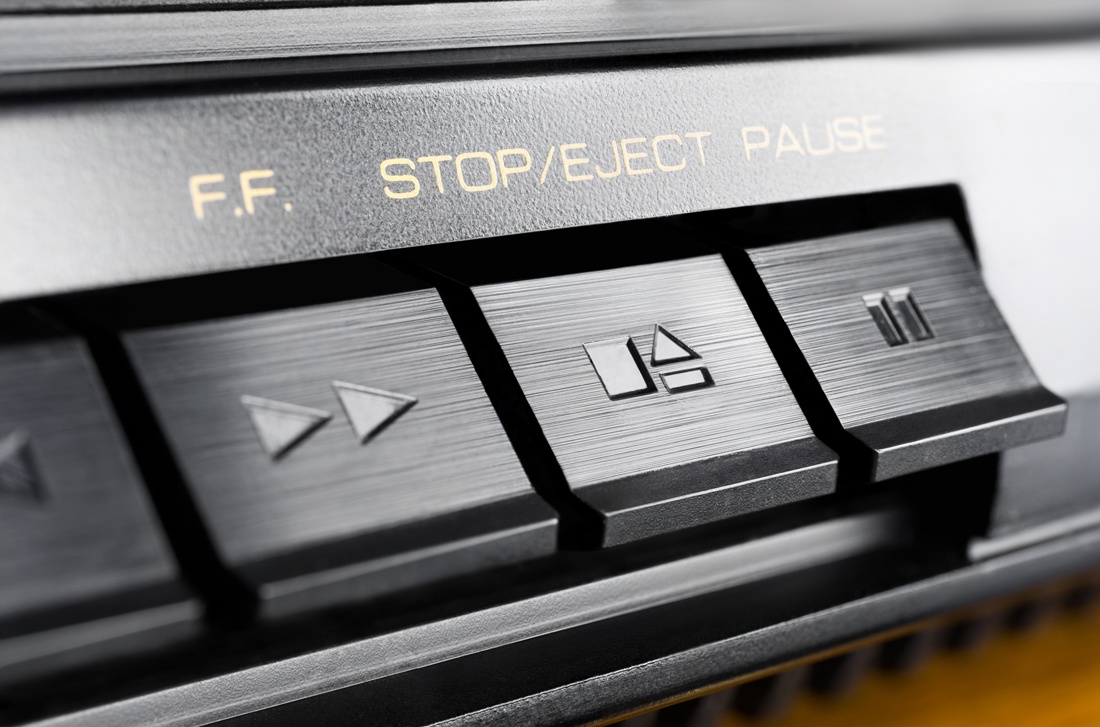 When it comes to using video in your marketing and sales programs, don't let 'perfect' become the enemy of 'good.'
Much like the written word, authenticity and value now trump production quality, and a simple on-demand webinar recording, customer story, or personalized video message can go a long way in helping you achieve your business goals.
Over the last five years, I've helped hundreds of companies, of all shapes and sizes, use video more strategically throughout the customer lifecycle to accelerate business growth.
Based on my experiences, here are 4 practical tips you can use to get started with video yourself. (Note: I'll be sharing even more on this topic at IMPACT Live 2018! Join us!)
Warning: This is NOT about how to produce a great video; It's about how to USE video in a more strategic and integrated way to move the needle on marketing and sales.
1. Get a Plan! Develop a Basic Video Strategy.
Sounds obvious, but most aren't doing it.
Many businesses think of video as expensive or inaccessible, or as only being important for their homepage and brand strategy --but they're forgetting about all of video's other uses.
What about off-the-cuff tips recorded from your webcam? Authentic customer stories? Event recordings? Product explainers? Campaign promotion? Sales videos? Video blogs? On-demand webinars?
Video has a growing importance throughout the entire buyer's journey, you just need a plan to help you identify, prioritize, and deliver new content in a cost-effective way.
To get started with a more thoughtful video strategy, start by asking three questions:
Where does your business need the most help, and how can video help you address this challenge?

It could be brand, demand generation, website conversion, lead acceleration, sales efficiency, or even customer retention. Start with the problem.

Which videos will aid you in addressing these challenges?

It could be product explainers, customer stories, online webinars, customer communications, or even 1:1 video messages.

Which videos can you create to get the biggest bang for your buck?

Perhaps there's a "unicorn video" out there that can help you solve multiple problems with just one asset!
As you can guess from these questions, not every video strategy is going to look the same.
Like any good content or campaign strategy, it needs to align with your marketing and sales priorities and how they can help you achieve a positive ROI as quickly as possible, but if you don't consciously produce a simple content plan, it likely won't get done.
For more tips on developing a video strategy, check out this 7-minute Chalk Talk on that very topic.
2. Got Video? Optimize Your Content for Results.
In our latest Video in Business Benchmark Report (here for reference), we analyzed more than 600 B2B companies that use the Vidyard platform to host and distribute video content.
We learned that our average B2B customer has 377 videos in their library ranging from promo videos and on-demand webinars to simple product demos. Many of these videos, however, simply end up in a 'YouTube Retirement Home' where they collect dust and deliver diminishing value over time.
Whether you have 5, 50, or 500 videos, a great place to start is by optimizing these existing assets.
Give your existing videos a proper home other than your YouTube channel.
Consider organizing them into a video library on your own website where visitors can view by topic and be referred to related videos.
Here's a great example of how Act-On Software does this today.
Drive your audiences here, instead of to YouTube, so you can control the experience, boost traffic, and drive immediate conversions.
Next, leverage the videos on your website and blog to enhance your SEO performance.
By adding the right video metadata and audio transcripts to your pages, you can increase your chances of ranking highly for internet search queries and building greater domain authority.
Finally, add simple calls-to-action (CTAs) to each of your main video assets to generate new conversions.
When someone watches all the way to the end, a simple embedded CTA can be a great way to drive action and maybe produce a few more leads.
3. Get Data! Track and Measure So You Can Get Better.
If you've gotten this far, it's time to start measuring your effort and optimizing your content to align with your business goals.
Many companies measure their videos based only on views, which is like measuring your website based solely on visits or a pizza shop's success based not on sales, but on foot traffic.
Get more granular and see what your video marketing efforts are actually producing.
To do this, measure engagement and impact.
With engagement, you'll want insight into video consumption, such as where viewers watched, skipped, replayed, and finished. This will help you understand how well the content itself is resonating.
If less than 50% of people are staying tuned all the way to the end, perhaps the content isn't hitting the mark.
With impact, you'll want insight into how individual videos and/or your entire video library are helping you generate your desired results, such as new leads, pipeline, or revenue.
Together, these will give you a greater sense of ROI and recommendations on how to proceed.
If certain videos are producing higher attribution to revenue, it's time to double down on those! Over time, you can optimize your videos into your star marketing assets.
4. Go Video in Sales! Stand Out, Connect, and Close.
What gets me even more excited than the potential for video in marketing is the opportunity for video in sales.
Why? Because video is the next best thing to being there in person, and it can have an immediate impact on revenue when put in the hands of sales teams.
Most successful sales reps are adept at connecting with prospects on a personal level and building a trusted relationship, but this has become increasingly difficult with today's 'digital divide.'
Live video conferencing and 1:1 video messaging allows sales reps to connect in a more personal way and to build trust with buyers even while engaging from a remote location.
Sending personal video messages using an app like Vidyard GoVideo has helped countless sales reps boost response rates on cold prospecting (some by more than 300%!), shorten deal cycles, and even increase their deal size.
It's an effective way to stand out from the crowd, showcase your personality, and build a more human connection with your buyers.
Plus, most importantly, it's simple to do…and most others aren't doing it (yet).
Now's Not the Time to Be Camera Shy.
If you feel it's time to get serious about video, just be sure to do so in a way that aligns with your team goals and can deliver clear measurable results.
With the right strategy, content library, conversion tactics, and insights, video can offer a compelling new way to drive real results.
If you found these ideas helpful, check out the complete library of Video Marketing and Selling Chalk Talks to dive even deeper into how to develop a video strategy and how to get started with video in sales.
Or even better, come see me at IMPACT Live 2018 where I'll be diving even deeper into this topic! Get your ticket today before they're gone!
Go forth and fast forward your business results!
Free Assessment:
How does your sales & marketing measure up?
Take this free, 5-minute assessment and learn what you can start doing today to boost traffic, leads, and sales.