How to Increase Your Email Marketing Open Rates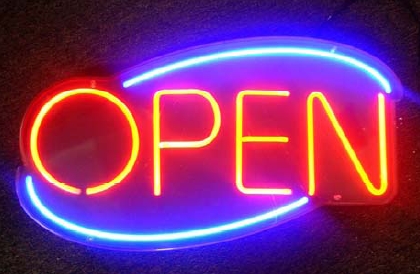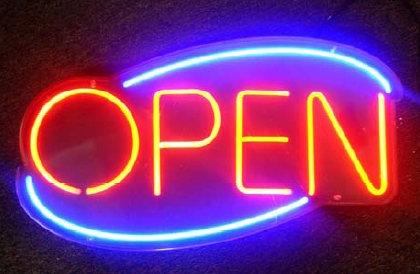 Think that email marketing has gone the way of direct mail?
While you may toss the vast majority of email marketing emails to your junk or

deleted email folders, email marketing is still proving to be an effective way to

gain and nurture leads.
Emails are still one of the most popular communication channels out there, and are still beating out social media as being a better form of communicating with future and current leads and customers.
Recent research from Gleanster Research has indicated that only 25% of leads that you get coming to your website are legit and should advance to sales, with 50% of those leads being qualified, but not yet ready to buy. So how do you get leads ready to buy? Why, through email marketing! A recent SilverPop/DemandGen report showed that lead nurturing emails get 4-10 times the response rate when compared to random, standalone emails.
Interesting facts:
Email opens on mobile devices have increased drastically by 34% from April 2011 to September 2011.
Desktop email usage is at its lowest on Sunday, mobile email usage is at its lowest on Monday, and webmail email usage is at its lowest on Wednesday
Emails that involve "shopping" or "finance" have displayed above average webmail views than other industries, at 48% and 49% respectively.
Advantages of Email Marketing
Traceable Return of Investment
You have the ability to track how many people (and who) open the e-mail as well as who clicks on the links within the e-mail. With the traceability of your e-mails, you now have the opportunity to adjust your
marketing campaigns
to more efficiently reach out to your audience.
Extent of Reach
With over 75% of internet users having access to e-mail, this is one of the most opportune methods to reach out to your target audience. This makes e-mail (aside from television) one of the highest utilized means of communication throughout all areas of technology.
Personalized Marketing
There are e-mail marketing programs which allow you to personalize each and every e-mail that is sent out to your audience with their name. With personalized marketing material, you now have a higher rate of success and conversion.
Direct Contact Info
Not only do you have the opportunity to communicate information to your audience, but your audience now has a direct e-mail address and other contact information should they have immediate questions for you. This makes them feel more comfortable and gives the appearance that you are readily accessible.
What to Include in you Email Marketing Template?
Subject Line
Without a subject line, your leads won't have a clue what your email is about. But there are other things to consider too, like the length and the content of your subject line. Keep it short, keep it simple, but make sure it highlights what's in the email. If you are giving away an eBook, briefly say what the eBook is about (i.e. email marketing eBook) and don't go too into detail. That's what your email and blog/website is for.
Message
The body of the email also has to be catchy. Don't use your emails as a way to throw a ton of facts and important information at your leads – that's what your website is for. Keep it short, keep it catchy, and provide links to any additional resources that they may be interested in. The longer your email is, the more likely it'll end up in the "Deleted" email folder.
Call to Action
Your call-to-action has to be clear. You need to have a clear and very visual purpose when you create an email. Repeat the call-to-action several times, and make sure that it is visible in the preview pane of an email inbox. The call-to-action should also be placed at least once above the fold of the email.
Layout
Your layouts can range anywhere from incredibly simple to incredibly complex. This really depends on what you want to include in your email, and how you prefer your email template to appear. As a common practice however, make sure that you leave sufficient amounts of white space in the content so it doesn't appear bunched up, make bullet points, and don't throw in too many images. The goal is to have the layout be in such a way that the text and call-to-action are prominently displayed.
This was an excerpt from IMPACT's popular ebook, "The Fast Track to Powerful Emails" For more expert tips on how you can generate more revenue through obtaining more leads and sales opportunities, be sure to check out the full ebook.
Free Assessment:
How does your inbound marketing measure up?
Take this free, 5-minute assessment and learn what you can start doing today to boost traffic, leads, and sales.
Get Started
Free Assessment:
How does your inbound marketing measure up?
Take this free, 5-minute assessment and learn what you can start doing today to boost traffic, leads, and sales.