How Sales Teams Should Address Price Increases in Times of Inflation
The economy has been squeezed by inflation in every sector. Consumers are feeling the pinch everywhere, from household staples to once-in-a-decade purchases.
As business leaders, we know price is a driving factor in most purchase decisions, yet many of us are uncomfortable putting price information on our websites. And a price increase is a touchy subject.
So, how should a business communicate a price hike to its audience?
As a sales and marketing expert and a business owner himself, Marcus Sheridan has seen this struggle from a number of sides — as a buyer, a seller, and a consultant.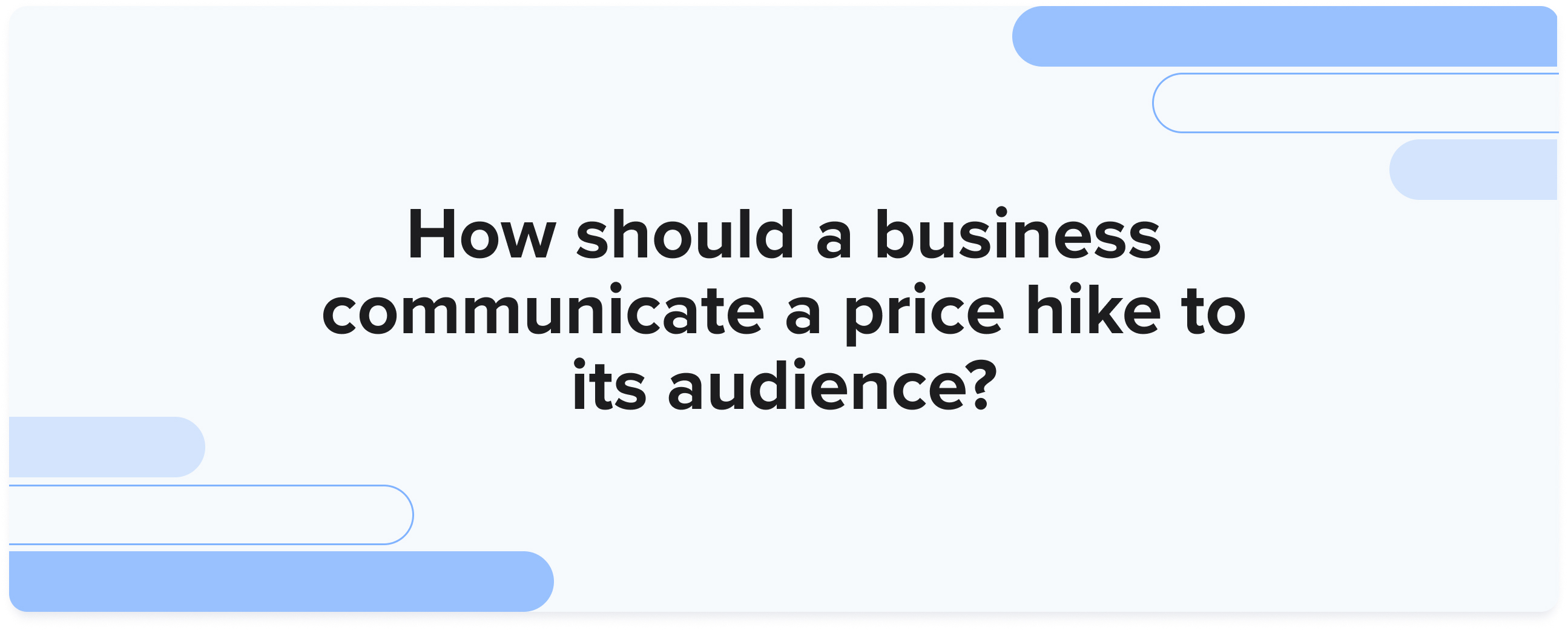 His advice is simple: Although you might want to hold off talking about a price increase with your audience, Marcus says you should be open and straightforward — and address issues before they become concerns.
The more you evade and try to dodge the issue, the likelier it is you'll fracture trust with your buyers.
It's OK — Price increases happen
Marcus estimates that 90% of the businesses he works with have had to raise their prices in the past few years.
So, the ground you're walking is anything but uncharted.
Consumers get it. Your buyers understand that price increases happen. It's happening all over the map, in their personal and professional lives. Things are getting more expensive. Even if you're a service-based business, your overhead might go up — and you need to pay to keep your great employees.
For these reasons, Marcus doesn't see price increases as taboo. Instead, he says, we need to remember that the greatest way to resolve a concern is to address it before it comes up.
We need to be clear. And we need to be upfront.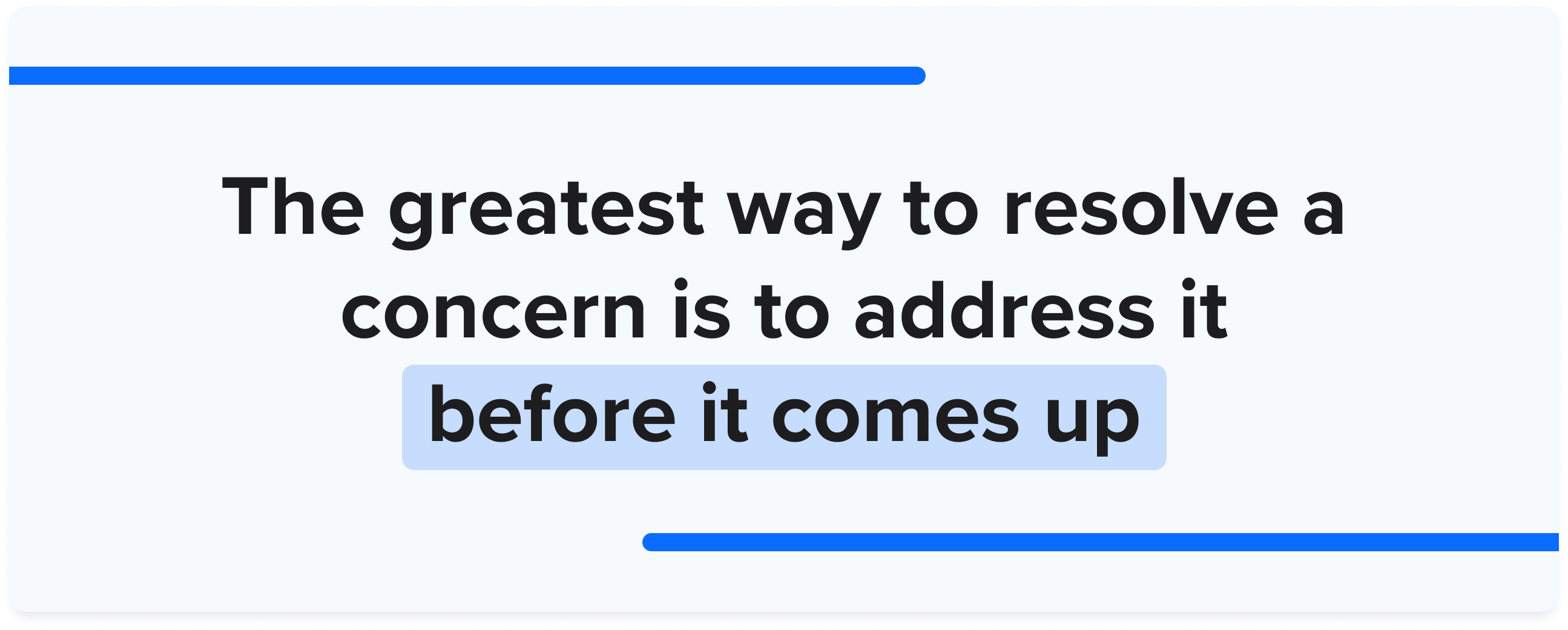 Don't be deceitful or underhanded, Marcus advises. Don't slap on sneaky surcharges to make up the difference. Don't tell your customers today about a price increase coming tomorrow.
As in all things, treat your customers the way you want to be treated when you buy something.
Marketers: Make price a clear component of your messaging
Buyers everywhere want to know the truth about how much something costs. No matter what they're buying, no matter what you're selling, price is at the top of everyone's mind. But still, Marcus says, too many businesses think "call for a quote" is an appropriate stand-in for the actual price.
It's not.
Businesses think that their pricing is too complex to explain on their website. Or they think that their price might scare away some buyers.
But think about your own shopping experience. How do you feel when you can't find an actual number when you're on a website?
Frustrated? Annoyed? Ready to move on?
Marcus tells marketers that they need to be up-front about price on their websites. "Explain what you charge and why," he says, "including the factors that make that number go up or down." Does that mean you have to say exactly what someone will pay when they buy from you? Of course not. But you should provide a ballpark.
And don't forget to explain adjacent costs and fees. Maybe there's a disposal cost. Maybe there are architecture fees. Maybe there's a set-up charge.
Whatever it is, explain it.
And when prices go up, let your buyers know — with enough advanced notice that they don't feel surprised.
Salespeople: Focus on value, but don't pull any punches
Sales reps are the face of the brand when a customer is getting ready to buy. They are on the front lines of every pricing conversation.
In many industries, buyers expect to negotiate a price. They know that some listed prices are not the final cost, and that some fees are bargaining chips. They know that prices are not always black and white — and a salesperson may offer a discount to close a deal.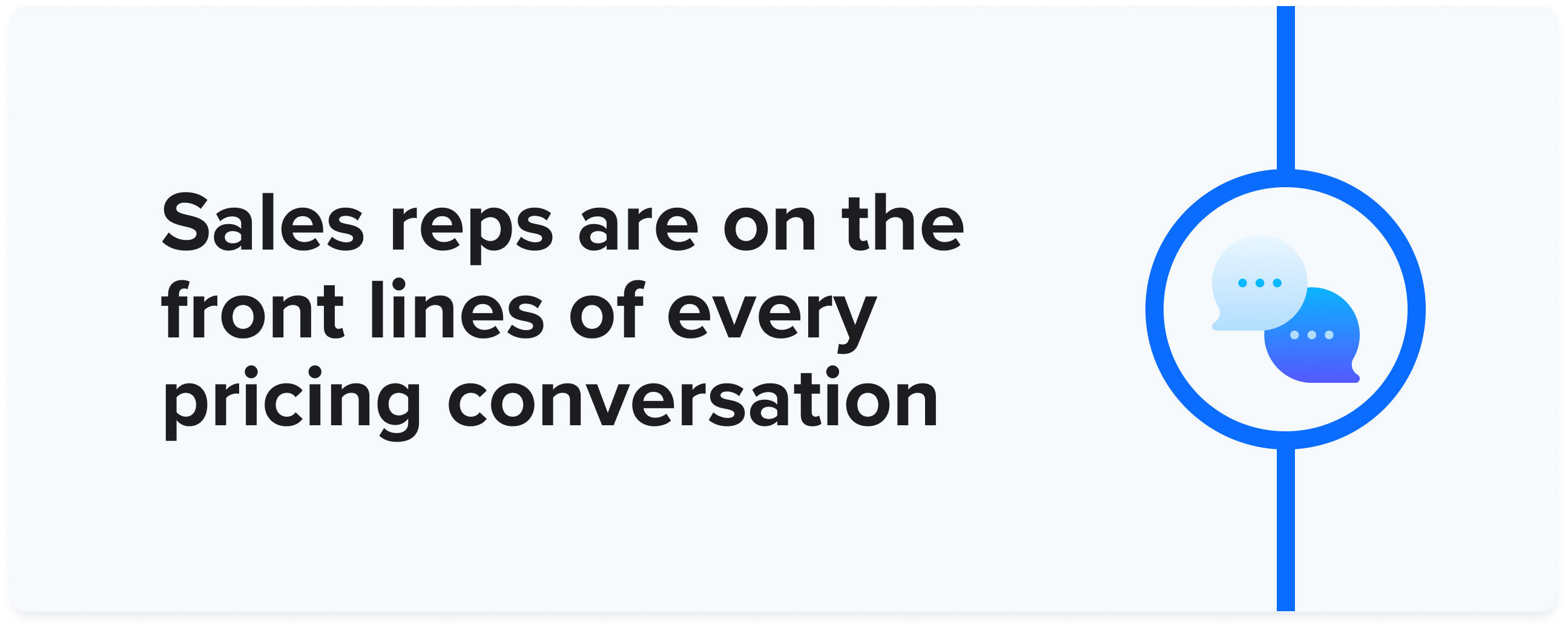 Even so, salespeople should be candid about costs — especially about cost increases. (If the sales team is working closely with the marketing team, they should have up-to-date collateral like buyer's guides and spec sheets that cover price. The worst way for a buyer to find out about a price increase is to come across the old price somewhere, only to be told that what they saw is outdated and the new price is higher. It's a bad look.)
Remember, studies show that the best salespeople spend more time listening than they do talking. Instead of going in for the hard pitch sell-at-all-costs approach, they ask questions and build relationships.
When sales reps understand a buyer's pain points, they can offer a solution that's tailored to those needs.
A buyer who feels heard and understood is a buyer who experiences trust. And a trusting buyer is more likely to accept a price increase.
Sell on value
There are well-known brands that are famous for their high prices. But you don't have to be a luxury brand to command a suitable price. You just need to demonstrate the value you provide. One of the best ways to show value is with video.
So often businesses go all in on a gimmicky "About Us" video, but these can often come off as self-indulgent and tone-deaf. We teach our clients that a better investment is a "Claims We Make" video that shows the value they provide.
For example, watch this video from Dexmet that outlines their production process and what sets them apart.
Imagine being in the market for what Dexmet sells. If you watch this video, you see the quality you're buying. Now, imagine there's a price increase that's been clearly communicated to you. Because of what you've seen, you're unlikely to think this increase is arbitrary or greedy. You understand the why and the when behind the increase.
Remember, you solve problems
Your customers care about finding solutions for their problems. If you can offer something that really gets the heart of what they're facing, it's worth whatever you charge for it.
Just be clear about what you're charging and why — and communicate price increases in a way that you'd appreciate if you were on the other side of the transaction.
Free Assessment:
How does your sales & marketing measure up?
Take this free, 5-minute assessment and learn what you can start doing today to boost traffic, leads, and sales.