Snap Originals: A New Advertising Opportunity from Snapchat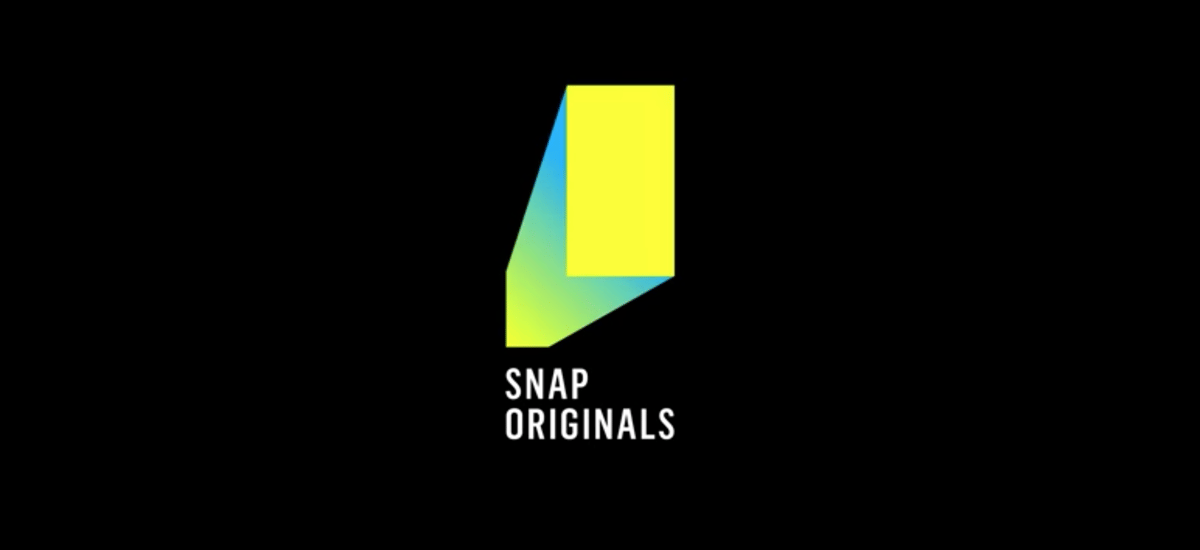 Remember back in 2012 when everyone -- including brands -- started to jump on the Snapchat bandwagon? (That's when I did, at least…)
Since then, Snapchat has amassed 188 million daily active users, empowering brands to tell their stories in creative and unique ways, leveraging text, filters, animation, and videos.
Now, they've announced Snap Originals.
"Wait, is that like Netflix Originals, Kaitlyn?"
Yes. Yes, it is.
Snap Originals are video shows, exclusive to Snapchat, that users can watch right in the app. (Navigate to "Discover," and you'll see a dedicated "Shows" section where you can find the first round of Originals that are now available to watch.)
Each Original also has its own "Show Profile" page where users can sign up for push notifications to let them know when each new episode has been released.
While that's great news for consumers, marketers should take note, because this is a fresh advertising opportunity.
OK, What Specifically Does that Mean for Us?
First, think audience.
We've all probably heard that Snapchat is aiming to position themselves as the HBO of smartphones. But in reality, Snap has been struggling to keep teens and other users with buying power interested -- especially when it comes to the competition it faces with Instagram.
Last quarter alone, Snapchat sank to 188 million daily users, down from 191 million, and it's been looking for a way to spark growth.
However, even with those downward trends, Snapchat noted users' time spent watching shows on the platform has tripled this year.
So, the creation of Snap Originals is a smart move for the brand, and it should still be considered an opportunity for businesses looking for reach younger audiences.
How Does It Work?
While watching a program, Snap Original viewers will encounter a few six-second commercials that cannot be skipped.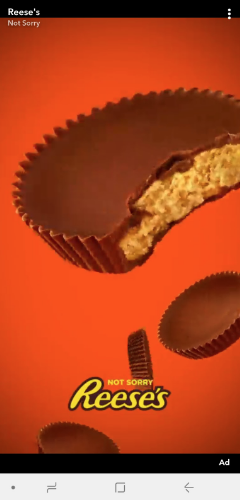 Example Snapchat Original advertisement from Reese's.
These will be sold by Snapchat, the producers, or a combination of the two.
You'll need to keep an eye on the advertising acquisition process, however, as Snapchat has an initial plan to collect advertisers through outreach of their own, as well as at the NewFronts West conference in Los Angeles, which took place last week.
As of right now, there is no other information available on how to become a Snap Originals advertiser. That said, you should definitely be tracking this opportunity if your audience lives on Snapchat.
What You Need to Know Now
Snap plans on launching 12 Originals throughout its first phase, with three already live as of October 10.
Some featured shows include:

(Check out the full lineup here.)
The rest of the Originals are scheduled to be released throughout the rest of the month and into the near future.
While the pathway to becoming an advertiser is still somewhat unclear, knowing the shows ahead of time gives marketers a huge opportunity to position themselves in front of the eyes of their audiences by picking and choosing the content they know their potential buyers crave.
Think about it. We already do the same thing when we advertise on YouTube, Facebook, and Instagram. We build our audiences through what we know they're interested in, and then we insert ourselves into that content.
You may soon be able to do the same for Snap Originals.
What's Next?
For now, look out for Snapchat running ads to reel in viewers and advertisers on platforms like Reddit, Twitter, and YouTube.
The company has made it clear that they're very much in the initial phase of learning what the audience wants, which means it's fully possible that in three to six months they'll begin creating bigger, more in-depth series after seeing what works and what doesn't.
The Snapchat team has also talked about looking to identify content that is performing well outside of the Snapchat platform itself, so that they can bring it into their platform -- so, stay tuned for some more binge-worthy video and advertising opportunities!
Free Assessment:
How does your sales & marketing measure up?
Take this free, 5-minute assessment and learn what you can start doing today to boost traffic, leads, and sales.