10 Surprising Stats You Didn't Know About LinkedIn Content [Infographic]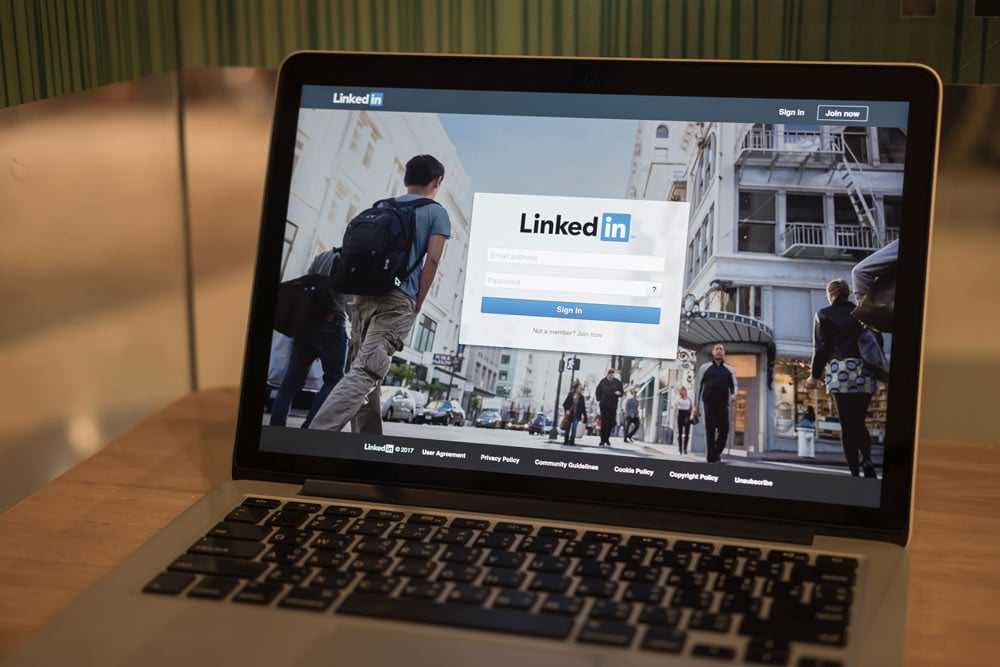 As marketers, we know the importance of utilizing social media to reach our audience.
Facebook, Twitter, LinkedIn, Instagram, YouTube -- they're all important to think about when creating and sharing content.
Although the purpose of using these platforms has stayed relatively the same over the years, it's no surprise that the way people are using them has changed and evolved.
For example, LinkedIn -- a popular network for business professionals to interact and engage, as well as seek top talent -- has seen a recent 24% growth in on-platform sessions in the last quarter.
Clearly, LinkedIn is quickly becoming one of the most engaging social media platforms for businesses, and according to a new infographic from the company itself, this is all because of the types of content that are being shared.
Pay Attention to These LinkedIn Content Statistics
Social Media Today recently highlighted an infographic created by LinkedIn Marketing Solutions that summarizes 10 statistics about content shared on the platform.
It provides insight into their user base and their engagement tactics.
Below are four of the most interesting stats.
1. Weekly members who engage heavily with content are 5x more likely to return daily.
If people like what they see, they're going to engage.
Knowing what type of content to share on LinkedIn depends on what your audience perceives as valuable. Once you have that answered, it's good to know what form of content performs well on the platform:
Members of the LinkedIn community often enjoy news articles that will educate them on what's happening within a certain industry.
Some members also turn to LinkedIn to find a new job or learn more about a company of interest.
Event announcements and information also do well to catch the attention of members (and get them to register).
Audience discovery questions posted to learn more about your customers or thought leaders in your space are extremely engaging and start great conversations among the community.
Publish a number of unique posts to gain insight into what your audience enjoys the most, and begin creating those types of content on a regular schedule to keep the engagement consistently growing.
2. Top publishers have seen an average 120% growth to Page followers year-over-year.
On a scale from 1-10, how awesome would it be if you saw a 120% growth to your LinkedIn Company Page over the last year? (I hope you said 10.)
Becoming a successful publisher means nailing your content strategy (what type of content you should be publishing) as well as your publishing cadence.
According to LinkedIn, companies that post weekly see a 2x increase in engagement with their content.
In addition, HubSpot tells us that the best times to post on LinkedIn include between 10:00 AM – 12:00 PM, and at 8:00 AM, 10:00 AM, and 12:00 PM for B2C-focused posts. Wednesday is the best day of the week for posting in general.
This may vary for your audience, but if you're just starting out on the platform, these would be good times to test out first.
3. Millions of people have already created a video on LinkedIn, and video is the fastest growing type of content.
Did you know that 85% of all internet users in the United States watch online video content monthly?
With that said, it's no wonder video is growing faster in popularity than any other type of content.
Consumers want video more than they want text, and marketers are starting to listen.
In fact, posting a video on LinkedIn is said to receive 4-5x more engagement than a text post, so why wouldn't you want to conform to the trend?
4. Video is also the most likely type of content to start conversations.
By coupling your content strategy with video production, you can easily create conversations as a result of your video's message.
LinkedIn users crave videos that talk about their work, careers, and general interests. They love reacting with their opinions and seeking the ideas of others'.
When creating a video to share on LinkedIn, follow these best practices:
Keep them on the shorter side. About 1-2 minutes is ideal, and make sure you can catch a viewer's attention early on.
Subtitles > Sound. Users tend to scroll right through their feeds on all social media platforms, which results in them skipping over a lot of valuable content. Make sure you include subtitles for those who will watch your video without sound, and again, remember to make the first part of the video attention-catching.
Authenticity is key. Don't post an overly-produced video. Instead, focus on unique topics that your audience will love.
Check Out the Other Statistics
Mastering the art of marketing on LinkedIn requires staying up-to-date on the changes in trends and what users want.
The above-mentioned statistics, as well as the other six within the infographic, give valuable insight into how marketers should be using LinkedIn to help generate business.
Take a look at the infographic below to view the rest of the surprising stats.

Free Assessment:
How does your sales & marketing measure up?
Take this free, 5-minute assessment and learn what you can start doing today to boost traffic, leads, and sales.