Duplicate content and SEO: 7 things you absolutely need to know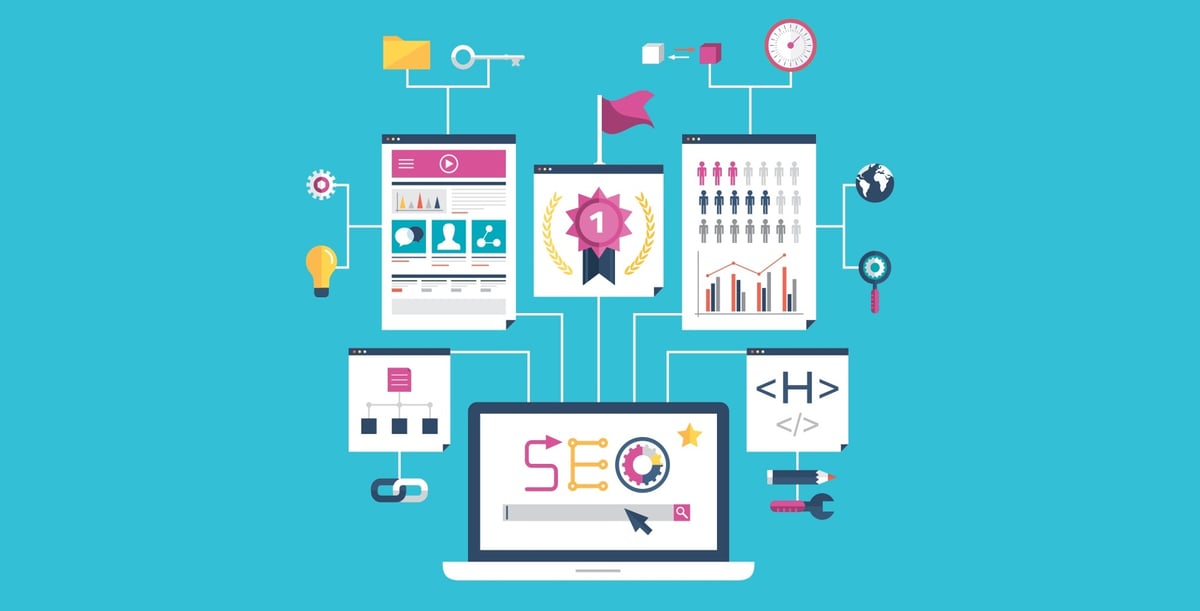 If reposting content to other websites like Medium or LinkedIn Pulse is part of your strategy, you've probably been wondering if it will have a negative impact on your SEO and what you can do about it.

To make the most of the research, editing and hard work that goes into writing your articles, you need to know how to re-use your content for the best all-around results. Here's what you need to know about duplicate content and SEO.
Defining duplicate content
Simply put, it's identical content that appears on more than one website. Let's say you write a blog post and want to share it on other sites to build your brand or to share your resources.
If you share it as is, without any or only very minor changes, that is considered duplicate content. When search engines see duplicate content, they need to decide which piece is more authoritative and then display that one in search results.


Google's view on duplicate content
Google has several goals when it comes to search engine rankings. It wants to avoid showing searchers identical content repeated across multiple pages.
Most importantly, however, Google wants to give credit to the original creator of the content—in this case, you!
Google's algorithms do have some negative consequences for sites that frequently post duplicate content, especially those who don't post fresh content of their own. Sites that steal and recycle content are penalized heavily in terms of search engine ranking.
Here's the good news—that doesn't apply to you.
Google's algorithms are designed to penalize people who are stealing content, not those who are using content across several websites in an effort to spread more information about their company. Here's what Google has to say on the subject:
"If you syndicate your content on other sites, Google will always show the version we think is most appropriate for users in each given search, which may or may not be the version you'd prefer. However, it is helpful to ensure that each site on which your content is syndicated includes a link back to your original article."
Circling back to what we said earlier, when you repost content to sites like LinkedIn or Medium, the search engine results for that piece of content will be ranked according to what Google thinks is the most authoritative source of it.
If your site is the most authoritative, great. If not, there are things you can do to avoid the issue.
Specifically Medium and LinkedIn, and I am sure others, allow you the ability to use rel="canonical" tags in order to avoid having them show up as duplicate content in typical search engine rankings, which means that your site's search ranking will remain unaffected by the post.
---
BONUS RESOURCE: RAND FISHKIN'S WHITEBOARD FRIDAY ON DUPLICATE CONTENT
---
The Downsides to Reposting Content
Before you dive into reposting information on other sites, it's good to weigh out the pros and cons against your goals. SEO guru, Rand Fishkin, agrees that there are some really good reasons to repost on Medium, but he also shares some things to watch our for.
Why Should You Repost Content?

Now that you know what duplicate content is and the downsides, let's talk about the upsides. Reposting content has a number of advantages. First, it saves on time. You've already written the article, so it only takes you a couple of minutes to put the post together and reach a fresh new audience. Cross-posting can also help establish your authority in your field, increase your readership, and direct new potential customers back to your site.
The advantages of reposting content can outweigh the disadvantages in many cases. Even if Google does ultimately decide that the content on the shared site is more authoritative than your original site, you're still getting the word out about your brand, further establishing your authority and creating additional traffic from a trusted source.
"Carefully weigh content marketing goals when posting #duplicatecontent—the advantages of #reposting content may outweigh the disadvantages" TWEET THIS
Things to Consider When Posting Duplicate Content
If you're hoping to reach a wider audience, it can be helpful to leave a gap of at least a week between posting your original content and reposting it to LinkedIn or Medium. This gives Google time to index your page and ensures that it remains the original source of the content.
Using teaser content— rather than posting the full blog on LinkedIn—is also a good way to build traffic to your blog through this platform.
You can also try repurposing existing content, rather than reposting identical content. A quick rewrite can create an entirely new post without requiring nearly as much effort as the original.
Creating new content just for LinkedIn and Medium might be the only way to be absolutely sure that you won't run into duplicate content issues.
Carefully weigh what you're hoping to accomplish with your content against your reasons for publishing duplicate posts to decide on the method that will work most effectively for your business.


Free: Assessment
Does your website build trust with buyers and bring in revenue?
Take this free 6 question assessment and learn how your website can start living up to its potential.
Score My Website
Free: Assessment
Does your website build trust with buyers and bring in revenue?
Take this free 6 question assessment and learn how your website can start living up to its potential.
Published on December 12, 2019