The 3 Most Important Elements of Our New Website Launch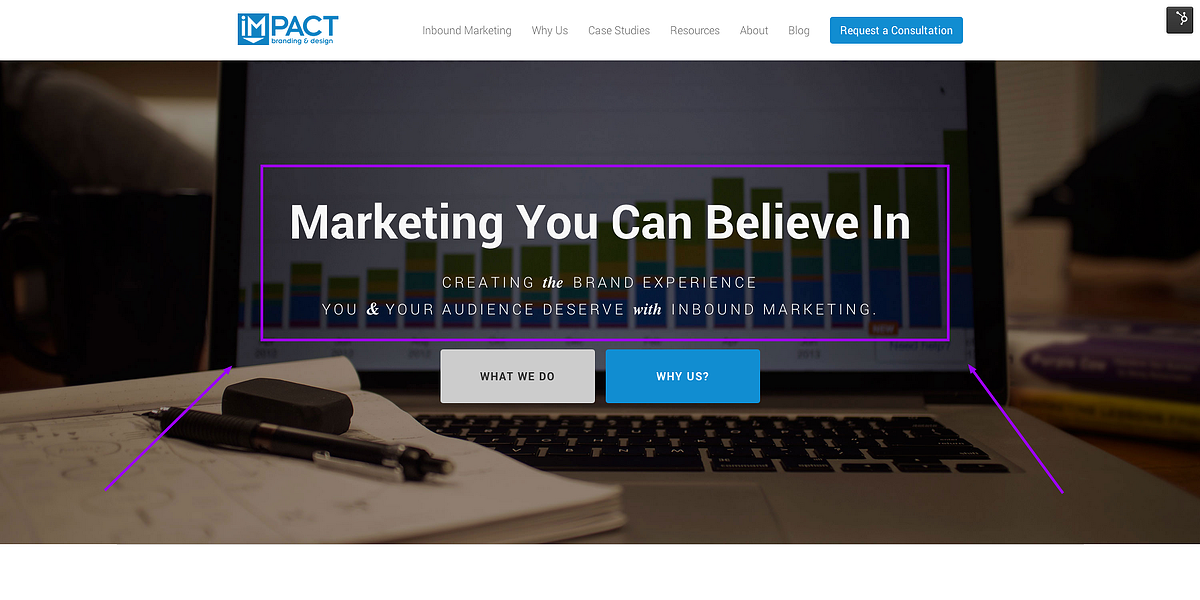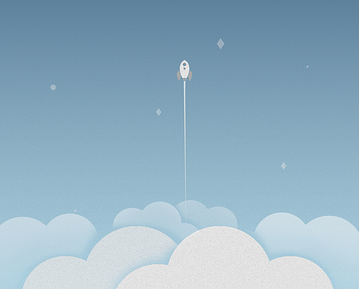 For any marketer aspiring to do an entire website redesign/rebrand simultaneously, you'll need three things to get started:
A unique story that resonates with your buyer personas
A concrete strategy for telling it both through design and content elements
A freakin' CT scan
Once these have been secured, you're in a pretty healthy place to get started. This is where we found ourselves at IMPACT around September, with aspirations to not only execute a complete website redesign on HubSpot's COS, but also a rebrand that told a story that resonated with the interests and needs of our audience.
But enough with the boring crap. I've broken up how we approached this monster project in three subsections: story, design, and experience.
Inspiration is often contagious, so take from our experience what you will.
Story
"So we achieve companies' business goals?"
This was the question I asked myself when analyzing our old value proposition and brand story. Sounds great, it's certainly what people want to hear, but it wasn't working.
So the question was why not?
Well, being an inbound marketing agency is unique in that most prospects have run the gamut of marketing solutions over the years – print advertising, direct mail, buying lists, SEO – and have noticed it's not working as well anymore. They're in a position to change. To do something different.
So does this really speak to their needs? In short, no.
We found most of our serious prospects – and eventual clients – had already familiarized themselves enough with inbound marketing enough to know who the big players were, and thus wanted to know why they should choose us.
Achieve Your Business Goals with Inbound Marketing.
This was broken. It didn't create enough contrast. In reality, what agency is saying they're not going to achieve your business goals?
None.
In fact, we had numerous prospects ask us, "we've already spoken with several other agencies...why should we go with you?"
As a brand, we needed a story that focused on why we're so passionate about the work we do, and in turn, why it's different from everything and everyone else.
(Click to enlarge)
Enter our core mission and new brand story: Marketing You Can Believe In.
Think about it, for so long marketers and advertisers have been coupled with used-car salesmen when it came to trust and believability. They interrupted you, annoyed you, and due to advances in technology, have all but been silenced as consumers found ways to tune it out and ignore it altogether.
Inbound marketing is different. What we do is different. We create marketing that people can actually believe in again. No more jeers and snickers. No more, "pfft...yeah right" at some broad advertising proclamation.
Just marketing and messaging that resonates with the right audience. Contrast.
Design
For this portion of the article, I decided to do something a little different, as I certainly couldn't do justice to the design and development work that went into this new site. I brought in our head of design and MVP of our new website, Bobby Kane, to discuss how he approached the design elements. I've included our sit down interview below.
Q: First off, in regards to design, what wasn't working about the old website?
BK: For starters, there was way too much content, which at the beginning was our goal, but learned through analytics that a very small percentage of the audience was reading it. They weren't consuming our message in the way we thought.
The homepage video, believe it or not, wasn't working because 85% of our visitors would play the video, and not consume any other content in the homepage elements. Which means the video needed to speak on behalf of our entire brand experience, which it really wasn't.
Overall, it was a very dated website.
Q: Once you had the story, how did you go about designing the site to support it?
BK: The story itself was great, so I didn't want to distract from it too much.
I used subtlety in my design in the hopes that the visitor could make the connection on their own. There's nothing worse than brands that go overboard when trying to convey their message.
Marketing You Can Believe In is a powerful message, and I used imagery related to the overall story to weave everything together.
(Beautiful artwork by the talented Amir Hamdi (@IMamirhamdi)
Q: How has the design improved the website and overall brand?
BK: It certainly sets us apart. Prior to this new launch, we sort of blended in with the rest of the websites in the industry.
When you leave this site, you'll remember a lot of what you saw, learned, and consumed.
Experience
As more research and business is done online – whether through desktop or mobile – the overall experience a user had was paramount in the execution of developing the new site.
Q: Why did the experience of the old website need an overhaul?
BK: There was hardly any experience at all. If there was an experience, it revolved around reading a lot of content in order to absorb our message.
Everything was pretty predictable, and as a result, not memorable. Website visitors have such short attention spans, we couldn't afford to not be memorable anymore.
Q: What were you trying to improve upon from an overall experience standpoint?
BK: It's not about where they end up, it's how they get there. That's really the motto I followed through the entire process.
Obviously we know what we want them to do, but I didn't want the experience to be self-serving. I want visitors to enjoy landing on our site. Because ultimately, it's not about us, it's about them.
Q: How about the mobile experience?
BK: I really wanted the mobile experience to be as close to the desktop as possible.
We concentrated more on allowing visitors to find what they wanted much easier and faster. At the same time, we didn't want to lose what makes the desktop experience so special, so it took a while to really nail it down.
The Launch
Needless to say, after months of 8-day workweeks, sleepless nights, and an endless supply of coffee (and sometimes even beer), we're excited to unveil our new website and brand story.
We're getting consumers to believe in marketing again.
Free Assessment:
How does your sales & marketing measure up?
Take this free, 5-minute assessment and learn what you can start doing today to boost traffic, leads, and sales.