5 Traits that the Most Successful They Ask, You Answer Companies Share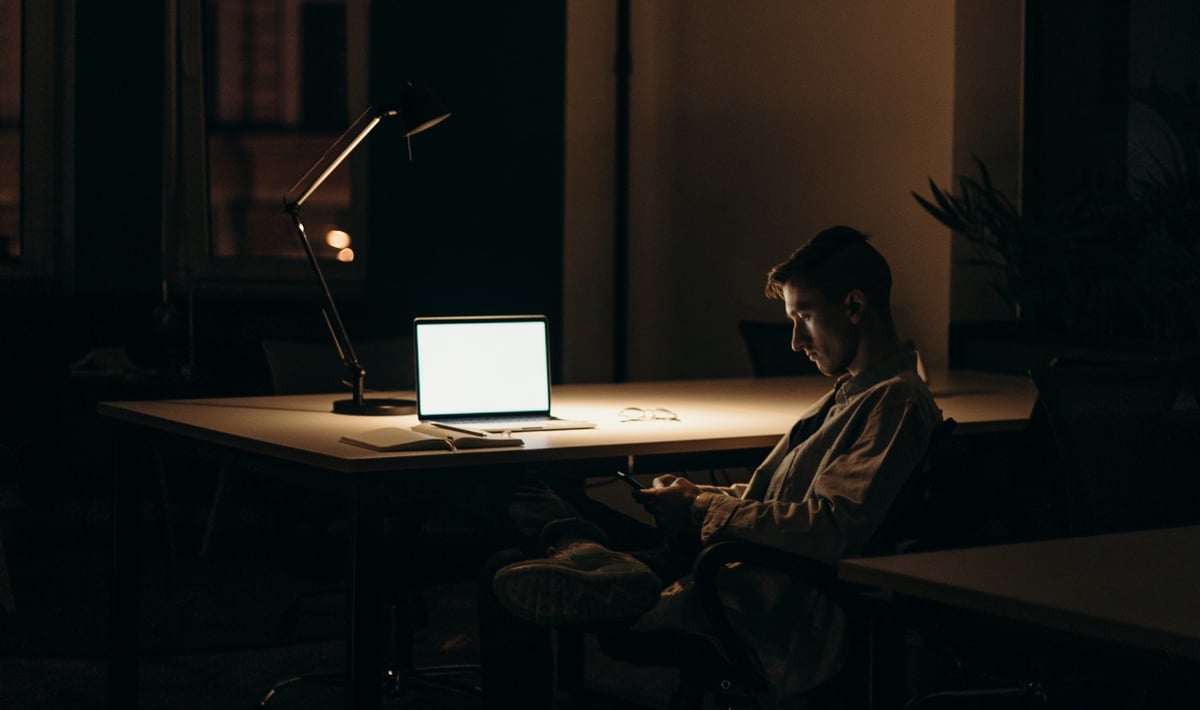 They Ask, You Answer is a widely-applicable business methodology that has been employed by hundreds of companies in dozens of industries all around the world. This is the case because the principles behind the philosophy can help guide all kinds of businesses.
Still, there are companies who struggle to implement They Ask, You Answer, while others adopt it and see roaring success. By taking a close look at the factors that dictate those outcomes, you can better position your own business for your own They Ask, You Answer journey.
IMPACT lead content trainer Brian Casey works on the front lines, coaching clients to write the content that will answer their customer questions — and drive traffic to their website.
He has seen first hand a spectrum of They Ask, You Answer implementation, from exceptional to sub-par, and his insights can help us dig into the complex reasons why some companies do well and others don't.
While They Ask, You Answer is simple in concept, its successful execution requires any number of small tasks, skills, alignments, habits of mind, and cultural conventions.
As the saying goes, the devil is in the details.
So, what makes some companies succeed and others struggle? We've found it to be a combination of factors, which we will outline below.
Here's what successful They Ask, You Answer companies share.
1. Hiring a content manager who is empowered to do the job
The most crucial factor in successful implementation of They Ask, You Answer is hiring a content manager to oversee your content marketing efforts. However, filling this role goes way beyond just checking a box.
Hiring the right person is critical, of course, but it's not just about personnel. They need to be empowered to do the work they've been hired to do. According to Brian:
"It doesn't matter how talented a content manager is. If they don't have the support that's going to allow them to succeed, they're probably not going to succeed. If they do succeed, they're going to be doing twice as much work as they should be and will end up burning out."
So, what does that support look like?
First off, your business will need to invest in a tech stack that lets your content manager do their job effectively. HubSpot should be a given, but additional traffic and analytic tools like SEMRush or Lucky Orange might be necessary as well.
But the bigger investment is in people. We've written about onboarding a content manager to a company, but perhaps even more critical is onboarding the company to the content manager. As Brian says, "your content manager really needs to be empowered to steer the ship and truly own the content strategy."
This means "having buy-in and having subject matter experts (SMEs) readily available for interviews" so that the content manager is able to quickly produce content. Even with a content manager, They Ask, You Answer is an all-hands-on-deck initiative. If the rest of the company is not ready for this, a newly hired employee can't really make them be.
Hiring a content manager represents a cultural shift for most companies. It's a clear indication that you are ready to put content production at the center of your marketing strategy. However, the whole company needs to be made ready for such a change. If everyone is to help in the production of content, make sure that's clear (and that people are getting the time in their calendars to do so).
Otherwise, the greatest content manager in the world will struggle to single handedly implement They Ask, You Answer at your company.
🔎Related reading: Content manager job description for all industries (ready to use)
2. A consistent sales feedback loop
First and foremost, They Ask, You Answer should be about producing content that helps sales teams close deals. In order for your content manager to be connected with your sales teams, we recommend regular content brainstorming sessions that ensure that customer questions get answered in content.
However, this is only one half of the equation.
Brian believes that this is one half of an open loop. If the content manager doesn't then check in again with the sales team after the content is produced, that loop never gets closed.
Here's the thing: Salespeople and subject matter experts (SMEs) don't always speak the same language. Your content manager might get the answer from the SME, but it might not be phrased the way sales would like it.
In turn, if sales doesn't find the content useful, they won't use it. Soon, you could see the team's entire buy-in for the They Ask, You Answer initiative start to crumble.
Brian advises having a brief check in with sales before a piece of content goes live. "It doesn't have to be any more than a 15 minute conversation," he says. "The content manager just needs to connect with the sales rep who requested the piece and say 'Hey, this is what I've produced. Is this in line with what you had anticipated?'"
Remember that the sales and marketing alignment that's vital to They Ask, You Answer needs to be practiced throughout the content creation process. Otherwise, you're likely to find friction or disconnection.
3. Having and using the right tools for ROI reporting
With They Ask, You Answer, buy-in is everything. If you have sales, leadership, and marketing on board, you can move mountains. However, when that alignment and investment starts to fissure, you will lose momentum and start to struggle.
They Ask, You Answer is predicated on the belief that the content your company is producing is making money. In order to keep your team invested, you need to show that it works.
Brian says, "at the end of the day, if you don't have the ability to tie things back to influenced sales, closed deals, improved sales rates, and more, you're probably not going to continue to do They Ask, You Answer because you're not going to be able show that it works."
This means using HubSpot (or other tools) to prove that what you're doing is working.
At IMPACT, we advise blending your sales and marketing teams into a single revenue team. Too often, sales is seen as the team that makes money, while marketing is seen as a team that costs money.
If you are unable to prove ROI from producing They Ask, You Answer content, it will be easier than ever to dismiss the effort as another marketing initiative that costs money and doesn't bring in revenue.
4. Creating content that people remember
It's a situation that strikes fear in the heart of many a content marketer. Someone finds your content, is helped by it, but they don't strongly connect your content to your brand, and they don't end up making a purchase from you.
It seems like you did everything right. You produced helpful content that was found by someone looking for an answer related to your product or service. But then, poof. The magic doesn't happen.
Why? What made your content helpful but not memorable?
According to Brian, it's not enough for an article to be informative and thorough. It also has to have personality.
Now, personality does not necessarily mean humor (in some industries, being a comedian would be grossly inappropriate). Rather, personality is making it clear to the reader that there's a human being on the other side of the piece of content.
Humor is, in many cases, a great way of doing this, but we all know how bad it sounds when a joke falls flat. Rather, the focus should be on relatability. Can you audience see themselves in you? Is it clear you understand their problems on a personal level?
In order to introduce more personality into your content, Brian suggests starting with a brand style guide. This can help multiple team members make sure to have similar tone, even as they express themselves as individuals.
An added bonus of bringing personality into your company's writing? People will be less resistant to content production.
🔎Related reading: How to add personality to your blog posts (+ examples)
5. Maintaining regular publication
This seems simple, but it bears repeating. Companies that are successful with They Ask, You Answer commit to regular content production over the long haul. Brian advises publishing three articles per week. In order to reach this number, your content manager needs to be an expert planner with great time management skills.
Because the production of each individual piece of content takes more than a week, they always need to be juggling multiple pieces in various stages of the process.
Brian advises building a robust backlog of content ideas that writers can draw from as their bandwidth allows. Otherwise, production can start to slip. Once it does, it's often a slippery slope. Three per week becomes two per week, then becomes one per week.
Search engines reward frequent publication, and the more content you produce, the more likely you are to drive traffic and bring in leads.
🔎Related reading: 'The Big 5' best business blog topics that drive traffic, leads, and sales
Knowing what it takes to answer your customers' questions
They Ask, You Answer has been adopted by companies large and small, in the U.S. and abroad, B2B and B2C, and in a variety of industries. At the same time, there are companies who have tried to put it into practice and struggled to achieve their goals.
They Ask, You Answer is a principle-based methodology, and in order to truly live those principles, you must put the right structures in place.
This means creating a culture that embraces the vision, and establishing the logistical scaffolding to build it. Your sales team and marketing team cannot align without regular meetings. Content creation will not happen smoothly if your employees aren't encouraged to make time for it. If you don't celebrate content wins, you'll struggle to establish momentum.
However, if you go into the process aware of the foundational elements necessary for true They Ask, You Answer success, you will be poised to achieve your goals.
Free Assessment:
How does your sales & marketing measure up?
Take this free, 5-minute assessment and learn what you can start doing today to boost traffic, leads, and sales.