Virtual selling tips: 8 video sales call secrets from the pros
"Those companies, sales departments, and sales reps that embrace virtual selling, and look to become world-class, will dominate their market for years to come." — Marcus Sheridan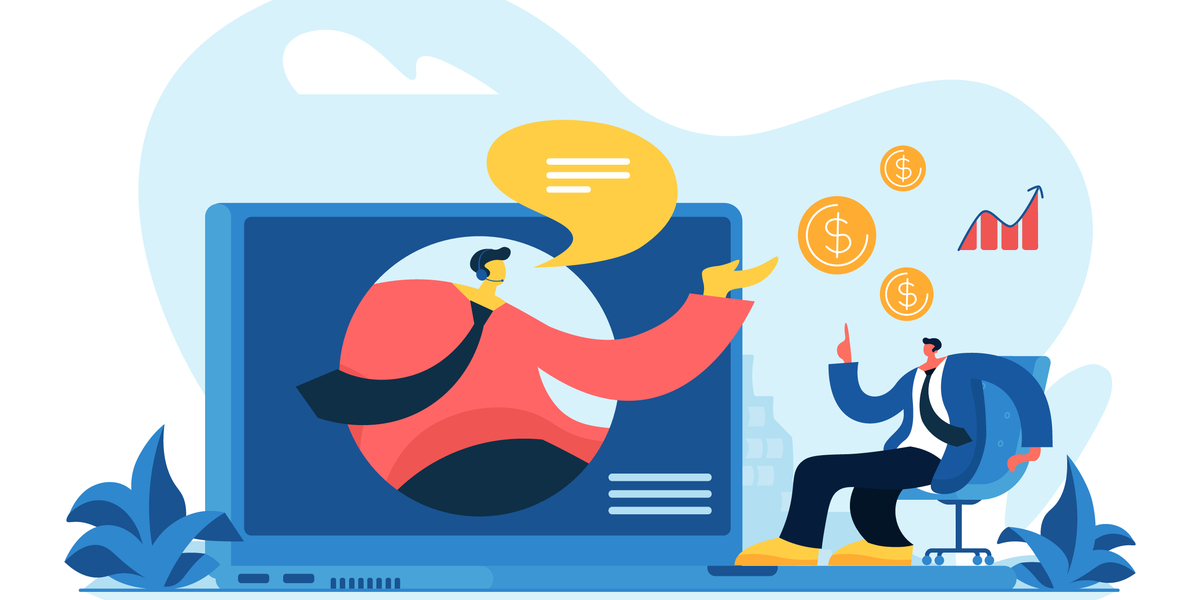 I'll admit it. Personally, although I thoroughly understand the reasoning and necessity, I'm emotionally struggling with the potential of how the world might be shutting down again, due to the COVID-19 pandemic.
Yes, I discovered unexpected reservoirs of resilience and resourcefulness earlier this year when I spent more than two months without seeing someone I knew in person. Still, it was a "lesson learned" about myself I was hoping I wouldn't have to learn again... "once more with feeling," as they say.
Especially around the holidays, my favorite time of year. Ugh.
Of course, in the business sense, I know many were hoping that we wouldn't be moving back in this direction. That we would be able to shelve many of the "new normal" professional realities soon. For some of you, one of those "necessary evils" may have been virtual selling.
"Psh, Liz, c'mon. I'm doing the Zoom calls. I'm baby-stepping, I'm doing the work."
Let's be honest with ourselves. While of you saw the opportunity of virtual selling to modernize sales permanently (with COVID-19 merely being a catalyst), I know there are also a lot of you who are somewhere in what Marcus Sheridan has called the five stages of grief for sales teams...
Stage 1 (Denial): "This whole COVID thing will be gone before summer and I'll be back on the road in no time, meeting with customers, doing what I do. No need to worry about all this 'virtual' mumbo-jumbo!" 🙄

Stage 2 (Anger): "COVID sucks. Video sucks. Zoom sucks. This whole things REALLY sucks!" 🤬

Stage 3 (Bargaining): "I promise, if and when we get out of this mess I'm never, ever going to complain again about getting on a plane for a sales meeting!" 😬
Look, I get it. Change, even when it's positive, is disruptive. For instance, as a devout fan of the original Law and Order series — because Home Alone is a movie, not an alibi — I can't tell you how emotionally and physically disruptive it was when they changed what night it aired, back in the day, even though the new date and time was more desirable for my schedule.
OK, maybe that's not quite the same thing.
Whatever, my point still stands. Even if the "new, shiny thing" is better, we get upset when we have to pivot away from the way things have already been done. "The way things have always been done" is comfortable. It's the devil we know. It's the process we can run in our sleep. It's easier. It's the path of least resistance.
So, I understand why some sales folks are still dragging their heels about virtual selling. We see this with many of our virtual selling and sales team training clients who are just starting out with us. They're frustrated, as we all are. We want things to go back to normal. We want to see people again. And we will. It will happen.
For now, however, we must accept two realities:
Virtual selling mastery is not an optional pursuit anymore, and not just because we're potentially going to see new stay-at-home restrictions coming our way soon, which leads me to my second point...

Virtual selling, even when *gestures at everything* is all over, is here to stay. The results are too good and this shift is where we were already headed, thanks to advancements in technology; the pandemic merely speeded things up a bit.
To help you get motivated, here are nine tips from virtual selling all-stars, as well as a few additional resources from IMPACT to help you get started.\
1. Deliver a great customer experience with purposeful preparation
Here's a more in-depth look on how to prepare the right way for a video sales call, which covers many of the above points:
Watch: How to prepare for a video sales call
Seriously, your success in virtual selling is all in how you prepare yourself, your space, and your attendees.
2. Accept that virtual selling isn't so bad
I know most sales teams were much more at home with face-to-face meetings, and I totally understand why. Especially if your industry doesn't seem (at first) to lend itself to virtual selling.
🎓 IMPACT+ course: Fundamentals of the visual sale for sales pros
Marcus knows exactly how you're feeling. In addition to being a parter at IMPACT, his pool company went through the same challenges at the start of this pandemic. I mean, how are you going to sell pools (which required a ton of at home, in-person visits, estimates, walk-throughs, and measurements) virtually?
Well, if this sounds familiar, you may simply need to brush up on the creative ways you can still run highly effective, profitable virtual sales demos.
3. You need to set an intention and have a powerful setup
So much of your success with virtual selling will hinge upon your ability to take control of the situation with your video sales call attendees.
🎓 IMPACT+ course: How to role-play virtual sales calls with your sales team
In fact, one of the top problems sales people face with virtual selling is not making their expectations clear — that's one of the quickest ways to leave money on the table.
4. Accept (and embrace) that virtual selling isn't going away
We've already touched upon this a little bit, but your mindset and willingness to go all-in on virtual selling will be vital to your success. So, instead of raging against the dying of the light (so to speak), look to virtual selling as a way to modernize your sales processes.
5. Make the most out of LinkedIn
LinkedIn was already in the middle of a She's All That glow-up — who knew all the social network had to do was take off its glasses to get our attention, right? — but now, LinkedIn is more critical than ever for virtual sellers of all stripes.
🔎 Related resources:
Just as all of our habits have changed, so have our social media routines. We're spending more time online, so look outside of the typical 9 a.m. to 5 p.m. routine to make those connections.
6. Don't make the mistake of not attending to your look
In addition to setting an agenda in advance, with clear expectations, and getting a standing desk, one of the most critical ways you can prepare for a virtual sales call is by thinking critically about your appearance and dressing accordingly.
The Kennedy v. Nixon presidential debate — the first debate ever to be televised — is a perfect case study of this:
People listening to the radio overwhelmingly thought Nixon had won the debate. Those who watched the debate, however, thought Kennedy won in a landslide.
Bottom line, you need to be mindful about your looks on camera.
For instance, while I'm not in sales, I am careful not to wear overly dark colors or lots of black on Zoom calls due to my dark hair and fair complexion. While I can pull of the look in person, often I end up looking like a washed out vampire.
It's like the old saying, "Dress for the job you want." But, in this case, I'm telling you to "Dress for the deal you want to close."
7. Schedule your video sales calls for earlier in the day
This is such a practical and seemingly obvious tip, but when I came across this in my feed, I nearly jumped for joy. Why? Because I don't understand why people expect me to bring my mental A-game for calls scheduled for 4:30 p.m.
If you want someone focused and thumbtack-sharp in your call, rather than day-dreaming about the cocktail they're going to make themselves immediately after your call concludes, schedule for early in the day.
8. Improve your discovery questions
I know this is a tough one, because often you are trapped doing more educating than discovery during those initial calls. One of the most effective tactics we've seen for shortening the runway to digging deep into true discovery with prospects is called assignment selling.
🎓 IMPACT+ course: Assignment selling content is your greatest sales tool
Assignment selling will help you close more deals faster with more educated prospects, because your conversations will immediately become more meaningful faster than they otherwise would.
Additional IMPACT+ resources that can help
If you're still looking to level-up your virtual selling skillsets, we have loads of resources available with an IMPACT+ membership:
Remember, you can absolutely be a virtual selling rockstar. You just need to give yourself permission to embrace the change that is already here. You've got this.
Published on November 23, 2020