What Does Almost Every Business Leader Get Wrong About Sales and Marketing Alignment?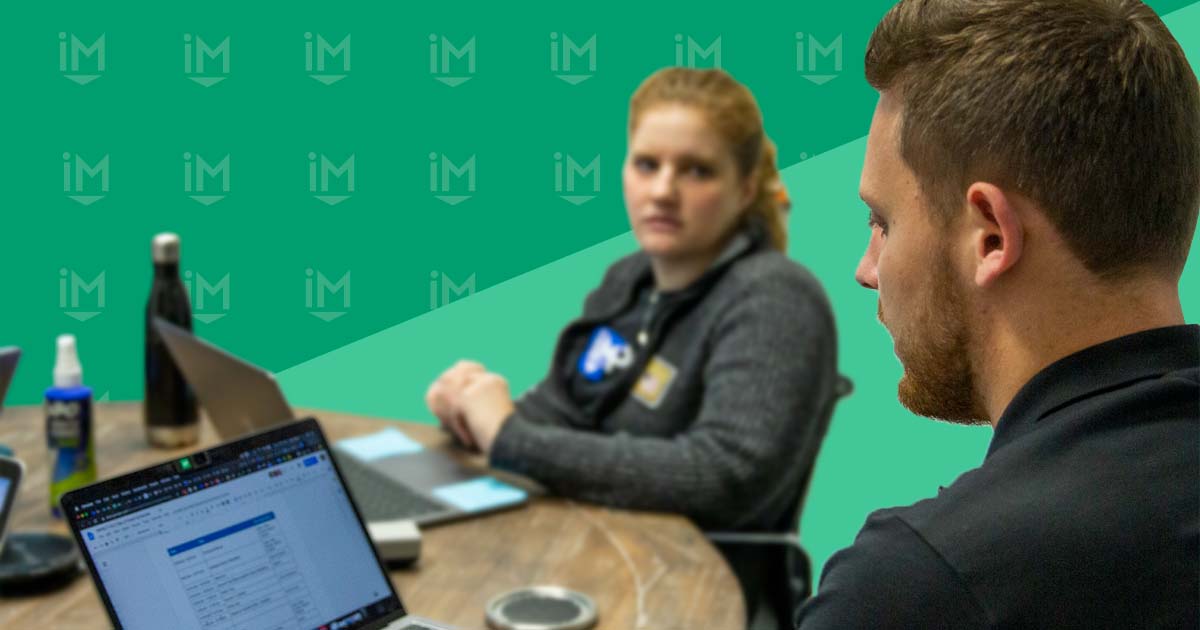 2021 might not have been quite the reset that we were all hoping for.
It seems like the same old stuff in a different year so far, however, it's still a chance to smash that reset button and focus on growing your sales and revenue.
We know that sales and marketing alignment is extremely important to increasing leads and revenue, so it's imperative that your business get it right, but it's not a one-and-done deal.
Sales and marketing alignment is a continuous effort involving a series of activities such as revenue team meetings, content brainstorming, watch parties, campaign development, and solving sales and marketing challenges.
The onus falls on the team members themselves. This is a cultural shift; one that can only thrive if those in it are fully invested.
It's important to remember that as with any big cultural shift it's essential that the change comes from the top. Business leaders must lead by example in all aspects including sales and marketing alignment.
In this article, I'll be exploring what business leaders are getting wrong about sales and marketing alignment and how they can ensure that they facilitate true alignment.
🔎 Related content: How to run a revenue team meeting (+meeting agendas)
What is sales & marketing alignment (and why is it important)?
Michael Scott and Dwight Shrute. Jim and Pam. Like every office dynamic duo, the sales and marketing teams are so fundamentally linked; one cannot function without the other.
In fact, it has been shown that a well-aligned sales and marketing team are 67% better at closing deals, can increase revenue by 209% and have 36% higher customer retention rates.
This means that if sales and marketing are out of step, you are going to have a big problem generating leads and driving sales and revenue. By aligning your sales and marketing team, you could quite literally transform your business.
While many organizations view them as two separate entities, they should really be viewed and treated as a partnership. Think of them as the two legs of your organization, powering growth by bringing in customers.
🔎 Related content: What is sales and marketing alignment and why does it matter?
But there is a lack of understanding between sales and marketing
The age-old friction between the marketing and sales department is fundamentally seated in the misconceptions and misunderstandings that both sides have about what the other does, and doesn't do.
Traditionally, sales was a commission-driven role, so marketers are often under the impression that sales will do anything to close a sale. Meanwhile, sales thinks marketing is purely creative, not thinking about the bottom line.
Today, this couldn't be farther from the truth. Modern marketers are data-driven, marrying form and function, while modern sales teams are focused on solving the customers' problem (or at least they should be).
In order to have a successful revenue strategy, you need to address the buyer's pain and offer a solution.
While sales teams are intimately acquainted with the issues your customers are facing, and the solutions that your organization can provide, marketing usually does not have the same first-hand experience with your ideal customers and their problems, so they need to get this information from their sales counterparts.
If the two teams don't work together there will likely be a disconnect between what the customers need and the information that they receive. If marketing and sales are not both effectively addressing these pain points, then this will lead to a breakdown in sales and revenue.
In reality, both of these teams should be focused on this same goal — increasing leads and sales, and to do that they must work together, as one.
Without understanding, and eliminating these misconceptions it can be extremely difficult to align the sales and marketing teams.
🔎 Related content:
So, what are business leaders getting wrong about sales and marketing alignment?
As we know, many business problems start at the top. If the leaders aren't getting it quite right, then it's safe to assume that this will reflect negatively further down.
So, it's easy to assume that if your sales and marketing teams aren't aligned that the leadership team are getting something wrong.
But I don't really like the word wrong in this situation, because, in my experience, if people are looking at why their sales and marketing teams aren't aligned then they are doing something right. They are making a move to understand why it's so important and implement changes to enable it. And that's a really important first step to take.
Oftentimes, business leaders can call into the misconceptions we mentioned earlier, but those aside, there are other incorrect perceptions that many may have about sales and marketing alignment. I've found these three to be the biggest:
Lack of understanding around the Zero Moment of Truth (ZMOT)...
They don't understand what true alignment looks like
They don't see how important their buy-in is
1. Lack of understanding around the Zero Moment of Truth (ZMOT)
Today, we know that 81% of people start their purchase journey with a web search and on average, 70% of a buying decision is made before a prospect ever talks to a company. Those numbers will only increase as more and more consumers flock online.
Buyers are educating themselves so that they feel more informed, confident, and truly positive about the decision they are about to make. This moment in the buyer's process when consumers begin to research a product or service prior to purchase is what is known as the Zero Moment of Truth.
Most leaders I meet understand and appreciate the existence of the ZMOT, but don't fully understand how to integrate it into their sales process. If you know that, on average, 70% of the buying decision is made online, how does the way your salespeople and marketing people work have to change?
Transferring that knowledge into how the sales and marketing teams work together can prove difficult.
Recognizing this shift in the modern buyer's behavior and how to cater to it is essential to setting up successful marketing and sales alignment.
If leaders fully understand, are bought in, and can show their teams how content is effective in driving sales and profits, and share data and stories to facilitate this, then it really helps hammer home the value of content and alignment on the whole.
In the end, everyone wins. The sales team helps the marketing team produce highly relevant buyer-centric content. The marketing team produces content that drives highly qualified leads. The sales team get better quality prospects to work with and have a whole lot of content assets they can use in the sales process to close those deals.
If, as a leader, you think that the sales and marketing team are not yet fully aligned you need to evaluate whether or not you fully understand the ZMOT, and know-how to help the sales and marketing team utilize this knowledge to drive sales.
Ask yourself the following questions:
Does the marketing department have all the info they need to create what they need?
How much does marketing know about how sales help buyers move through the process?
Are we creating content that is helping buyers to make buying decisions (from ZMOT right the way through purchase)?
2. They don't understand what true alignment looks like
A lot of business leaders think that their sales and marketing teams are already working together — and they might be — but this does not mean that they are truly aligned.
In other words, they have not combined to form a revenue team. True alignment means that both sales and marketing teams are working together towards the shared goal of increasing leads, sales, and profits.
What does this look like?
The marketing team should feel responsible for driving leads and sales (alongside the sales team)
More responsibility across both teams to make sure inbound leads are highly qualified
Both teams understand that they are part of one team with a common goal
It is a business leader's role to facilitate this understanding, and ensure that both teams are clear on their role in driving revenue for the company. If they are not clear on this, how can they expect others to be?
3. They don't see how important their buy-in is
It's easy to look to place blame elsewhere when things aren't working, but sometimes, as a business leader, you need to look within to understand why your sales and marketing teams are failing to align.
It's time to look in the mirror and ask yourself: what are you not doing? Are you not getting along with the head of sales or marketing? Are you not supporting or even hindering content creation efforts? Are you not providing the budget and resources needed to foster alignment?
Ultimately it is up to the leaders to lay the foundation for success to ensure that sales and marketing are working together. If they don't take their role in alignment seriously, that same mindset will likely trickle down to the other teams.
🔎 Related content: How much will it cost to become a world-class digital marketing case study?
One step closer
It's easy to look for what people are doing wrong, but the truth is, if you are reading this and working towards true sales and marketing alignment then you are doing something very right. And that is something you should be proud of.
Sometimes it's a matter of perspective and leadership teams need to fully understand what alignment looks like, and how to implement this in their sales and marketing teams, but ultimately mindset is the most important thing.
Being willing to implement the shifts necessary to truly align their sales and marketing teams is essential. So, go for it. Thinking about it is the first step. Now it's time to do the work.
Free Assessment:
How does your sales & marketing measure up?
Take this free, 5-minute assessment and learn what you can start doing today to boost traffic, leads, and sales.