Where Should I Host My Marketing Videos? [+ VIDEO]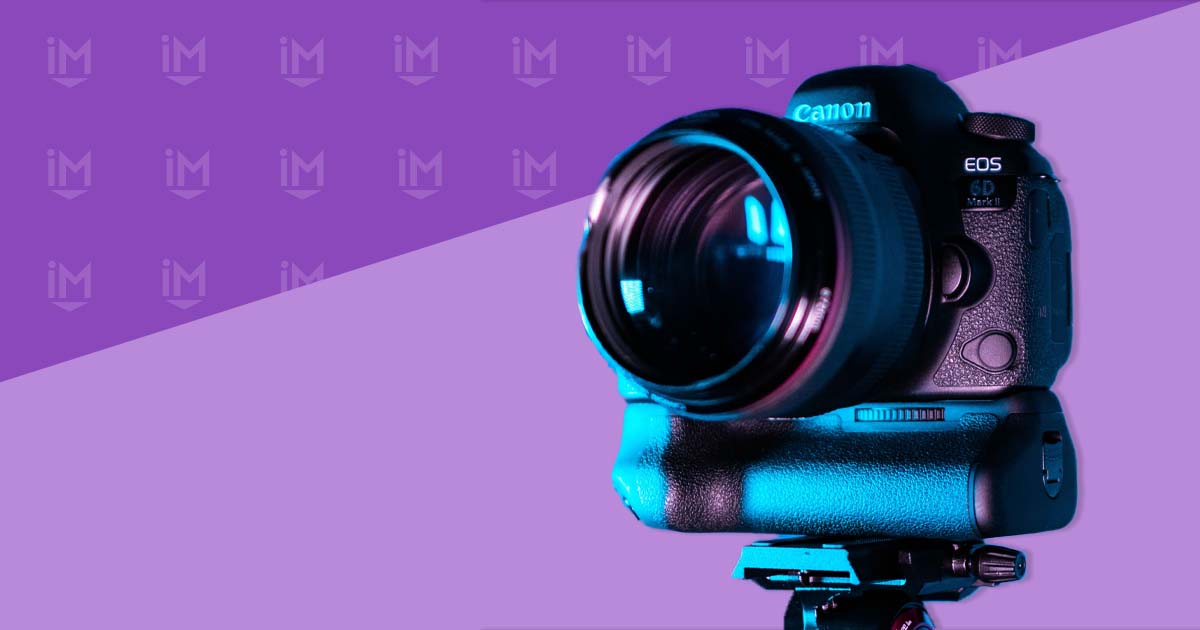 If you're reading this, you're probably trying to get started with video sales and marketing, and well, let's face it: The last thing you probably want to be worrying about is where your videos are hosted.
The truth is, however, selecting your video hosting provider is a very important decision — and I break down why in this short video:
But, the question remains, how can you determine which video host is right for your needs?
The short answer: it depends. And that's not very helpful.
At a glance, most video hosts seem very similar, but the most popular ones have key differentiators that usually aid different business goals. So, this is what you should be focusing on when choosing a host.
If you're a small- to medium-sized business, I know most marketing and sales videos are done in an effort to do one of the following:
Build awareness of your brand and drive traffic to your website.
Host video content on your website in a customizable way.
Convert the right viewers into opportunities that lead to sales.
Track your video efforts, make smart content decisions, and prove ROI.
So let's break those down and compare the most popular video hosting options for SMBs, just like you.
1. Build awareness of your brand (and drive traffic to your website)
I start with this goal first, because it's a major differentiator between video hosts.
Consider what type of video content you have in your possession and what you plan on making.
If your content is specific to your product, service, or brand, and is meant to convert viewers (you may call this consideration or decision content), it likely should live on your website.
But, if your content is meant to appeal to and educate a large audience on your brand and drive awareness, it should probably live elsewhere.
That elsewhere would be social media platforms like YouTube, Vimeo, Facebook, and Instagram.
These platforms are beneficial hosts because they're where viewers are "hanging out."
They are also searchable indexes and/or places where viewers actively go to watch content.
It's where they search for answers to their questions and your brand can be there with the answer.
Just look at their audience numbers:
Regardless of your market size, you likely can reach a large segment of your target audience using these platforms.
Plus, they also have algorithms designed to show users new, relevant videos. That means they're actively trying to get videos in front of interested audiences.
In most instances, YouTube is the best move for B2B or B2C awareness because it's not just a social media platform, but it's also the world's second-largest search engine touting a sophisticated search and discovery algorithm.
Google reported that 70% of what people watch on YouTube is determined by its recommendation algorithm.
And those aren't just cat video recommendations either.
According to YouTube's research, watch time for videos on "which product to buy" doubled between 2017 and 2018 and 7 in 10 YouTube viewers use the platform for help with a problem they're having with their work, studies, or hobbies.
The next video hosts we'll discuss aren't searchable; in fact. you'll need to have a place to embed your content if you even want it to be seen.
But they do afford you a ton of sales and marketing tools and insights and allow you to customize the viewing experience as much as you want.
2. Host a video on your website in a customizable way
Hosting a video on your website doesn't necessarily mean it's uploaded to your website. That's actually a bad practice because it will significantly slow down page speed. (WordPress especially, users beware.)
Instead, video hosting in this context would be uploading your video onto a hosting service and embedding a player on your website pages.
Nearly every video host is designed to do this, including YouTube, but consider the following:
Do you want to customize the way your player looks and feels?
Will you want to limit any actions like skipping ahead or sharing?
Do you want to see who exactly, on an individual basis, is watching your content?
If you answered yes to any of those, you'll likely want to host your video on Vidyard, TwentyThree, Wistia, Vimeo, or Brightcove.
These options allow you to customize the look of the player, add or remove player functionality (from "choose your own adventure" to simply removing the pause button), and track individual viewers and how they interact with your content.
These many options give you full control over the user experience of your website, which can certainly help improve views.
Furthermore, the advanced tracking from a custom player will enable you to make better content decisions, tailor your content to your viewers, and give you retargeting power.
If you know who, specifically, is watching your video you can use that data for things like lead scoring and smart content as well.
(Note: If you'd like to have a fully customizable player with the ability to integrate custom CSS and on-screen overlays, Vidyard and Brightcove are your best bets.)
3. Convert viewers into leads and sales
On your website, you might need your player to do much more than simply play the video. You may actually want it to convert leads for you.
In fact, according to Eyeview Digital, using videos on landing pages can increase conversions by 86%.
Knowing this, you should make every effort possible to reduce friction and convert viewers within the player itself.
It not only creates a seamless viewing experience but will also give you rich data as to how video is making a difference with your buyer.
Many of the video hosts we've discussed so far have the ability to display calls-to-action and lead capture forms, and even integrate scheduling apps (like HubSpot Meetings).
However, we've found the best options for small to medium-sized organizations that want to display calls-to-action and lead capture forms (with other customizable features) include:
These hosts have designed their players for marketers who need to generate more good-fit leads, push them down the funnel, and prove an ROI on their content. And they've done so by adding critical reporting tools, integrations with your existing sales/marketing stack, and preloaded their software with marketing tools.
4. Track your video efforts and prove ROI
Now, this one is less of if you want to track your video metrics and more of which metrics do you want to track.
Tracking metrics is essential in analyzing progress, generating ROI, and improving overall. So every team should have a grasp of these.
Many organizations don't even realize the extent of the reporting they could have in relation to video, but the possibilities are vast.
Here are a few important questions that an SMB should ask when looking at their videos:
How many times do prospects see my video embedded somewhere?
When prospects see my video, how often do they click on it?
How long do viewers watch my video, on average?
What videos make the biggest difference to a buyer?
Which videos have the highest conversion rate?
To answer questions 1–3, you need to track impressions, click-through rate, and average view duration only. These tools can show you those metrics:
The new YouTube studio, for example, gives you a full snapshot of how many people saw your thumbnail (impressions), how many people clicked on that thumbnail (click-through rate), and then how much of that video they viewed on average (view duration).
But, if you want to go a step further, seamlessly integrate with your CRM, and also track individual viewers, which videos lead to sales, and which videos have the highest conversion rates, here are your best options:
These hosts offer in-depth information that can be used to hyper-personalize your content and make even better data-driven content decisions.
They can also give your sales team critical insights. For instance, each sales rep can see what videos their prospects view and therefore what they are interested in and how educated they are.
That's vital information that they might not be aware is even possible to collect.
Could it really be that simple to find a host?
Well, not quite. Keep in mind that even with the right goals in mind, there are myriad factors that also affect your decision.
Things like your budget, how many users you have, your existing marketing automation and CRM, and many others play a role in this situation as well.
So, why didn't I talk about those?
Well, because they are secondary to what you need to achieve with video, and let's be honest, there aren't that many options.
First, start with your goals and what you need.
Make a shortlist of the above options and then look at your budget, users, and integrations.
In my professional opinion, I recommend YouTube and Vidyard. These check every box for most of our clients and it's what we use here at IMPACT.
With YouTube and the right content strategy, you can reach a massive or very targeted audience and drive the right visitors directly to your website.
From there, you can use the many tools from Vidyard to continue that visual education, gather in-depth information on that viewer, and move them quickly into a sales conversation.
As far as I'm concerned, that's a video marketer's dream and the technology just keeps getting better.
If you'd like to learn more about Vidyard, check out my "Definitive Guide to Vidyard: For Businesses That Are Serious About Video."
Free Assessment:
How does your sales & marketing measure up?
Take this free, 5-minute assessment and learn what you can start doing today to boost traffic, leads, and sales.