Your Roadmap to Increasing Engagement on Pinterest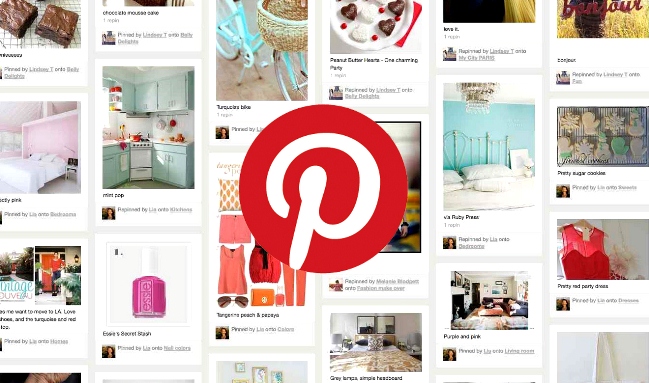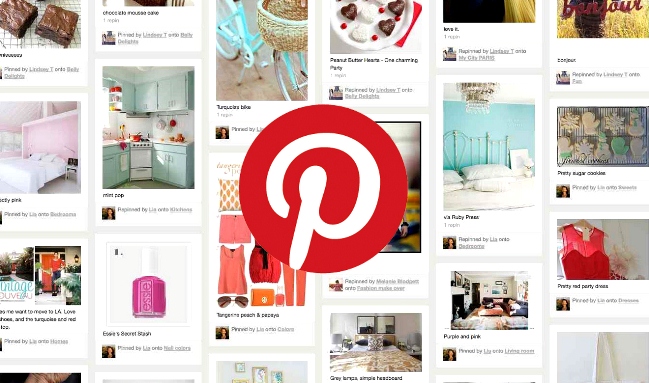 This social media giant is primarily known as the social media tool where users can collect and organize all of the things they love in one place. While browsing Pinterest, you will be sure to find what you're looking for.
No matter what you're interested in, there's a place for it. Whether it's the perfect fall outfit, inspirational quotes, expected burger toppings, the latest tech gadgets, graphic design, or cooking.
Approximately 70% of brand engagement on Pinterest is generated by users. Making Pinterest a big opportunity for brands to join the conversation with their audience. The opportunity is even clearer based on the top ten interests of Pinterest users. You might actually be surprised by some of the interests.
Based on a study by Tamba, the top ten interests are; fashion, music and art, vineyards and wine, Utah, crafts, public relations, venture capitals, Iowa, SEO and marketing, and graphic design.
I have to say that I was particularly surprised about Utah and Iowa being among the top ten. According to Tamba the reasons behind the two making the list is based on the companies midwestern roots.
With visual content playing an important role in storytelling and generating user engagement, Pinterest is a major player. Here's your roadmap to increasing your brands engagement.
Your Pinterest Roadmap
With over 70 million users it's no reason that buyers referred from Pinterest are 10% more likely to buy something than visitors who arrive from other social networks.
Brands need to pin. Jordan Bitterman, the Senior Vice President of Social, Mobile, and Content Idea at Digitas, stated that based on their study, "the opportunity for brands to drive the conversation on visual platforms like Pinterest is clear. By leveraging rich consumer insight, brands can take the guess work out of their visual content strategy, and share the types of images their audience wants to see."
Make the most of your Pinterest boards by following these tips.
1. Analytics
Who doesn't love analytics? They help make the world go round. Ok, maybe not quite but they are great for ensuring you're making the most of your marketing activities.
Did you know that Pinterest now made analytics available for verified websites? Now that you do, start checking them out. See what users are pinning from your site and gain a better understanding of where those pins are going.
Pinterest provides you with insights into your pins, repins, impressions, reach, clicks and visitors. Are you making the most of your profile? If not you might want to consider posting more content.
2. Publishing Content
Don't just let your audience do all of the pinning. Brands should actively participate.
Speaking of posting more, how often are you publishing content? Pinning content is great but you shouldn't pin everything you have in a matter of 5 minutes. Like every other social media network, you should publish your pins over a period instead of pinning them all at once.
Not sure what type of content you should be posting, here are some ideas:
Visual content you already have
Visuals from blog articles
Include the covers of ebooks
3. Group Boards
Have you ever considered setting up group boards on Pinterest? If not, you definitely should. Pinterest is a great social media tool, making it easier for your brand to collaborate with other brands and influential people. It's also a great way to increase your followers and reach.
Group boards can be used for collaboration, promotion and networking. A quick and simple way to identify which boards are collaborative is based on the little gray group icon in the upper right corner of a board.
Two examples of companies that have effectively implementing group boards into their Pinterest social media strategy is WholeFoods and Nordstrom.
As the brand with the most followers, it's no surprise that Nordstrom has been a pioneer of implementing group boards.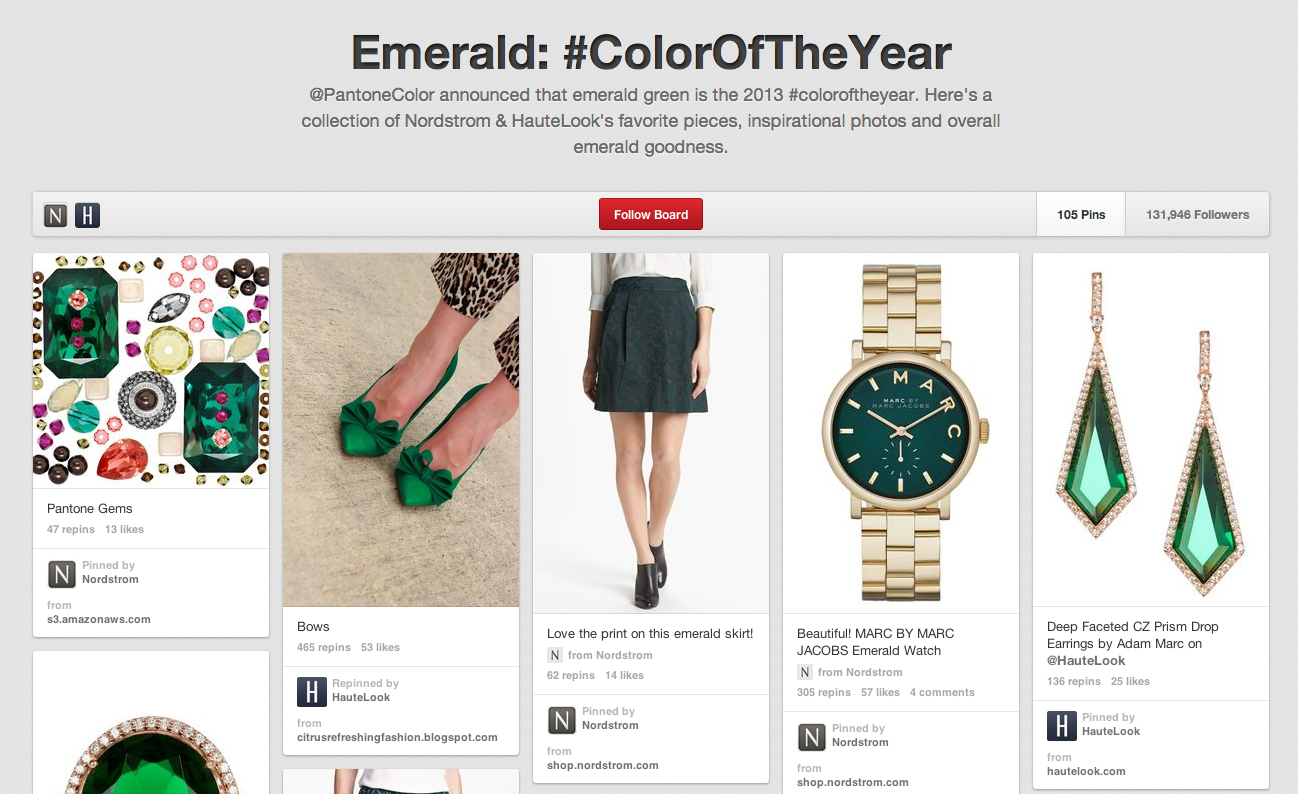 Nordstrom and HauteLook were able to collaborate to create a board around the year's hottest color. It's something that would not only expand the reach of Nordstrom but also HauteLook. Besides who doesn't need more emerald in their wardrobe?
4. Well Rounded Social Media Strategy
Your audience loves sharing content, whether it's on Pinterest, Twitter, Facebook, Google +, Vine or Instragram. Which is why you need to create a well-rounded strategy.
Don't be afraid to create engagement with your audience that uses other social networks. I know that I've talked about Bergdorf Goodman before, but they used engagement from their Facebook page and brought it over to Pinterest. They simply asked them a question on Facebook and posted their responses on Pinterest.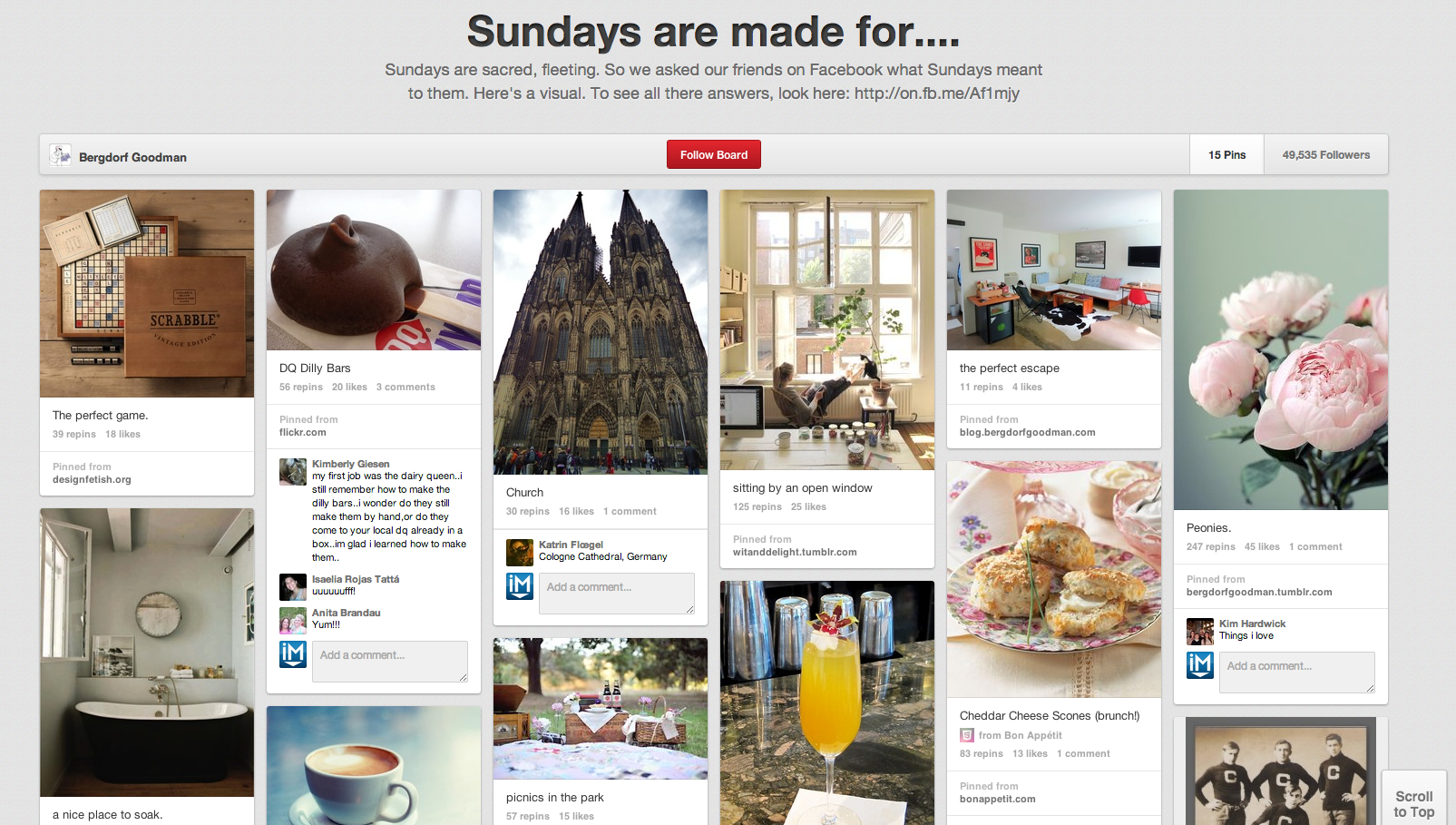 You could also implement crowdsourcing into your strategy. If your audience loves your product, they'll take photos of themselves wearing their favorite items. Ask your fans to pin pictures of themselves with their favorite product. One that has crowdsourcing down to a science is Gap. They regularly pin photos of fans wearing their favorite items.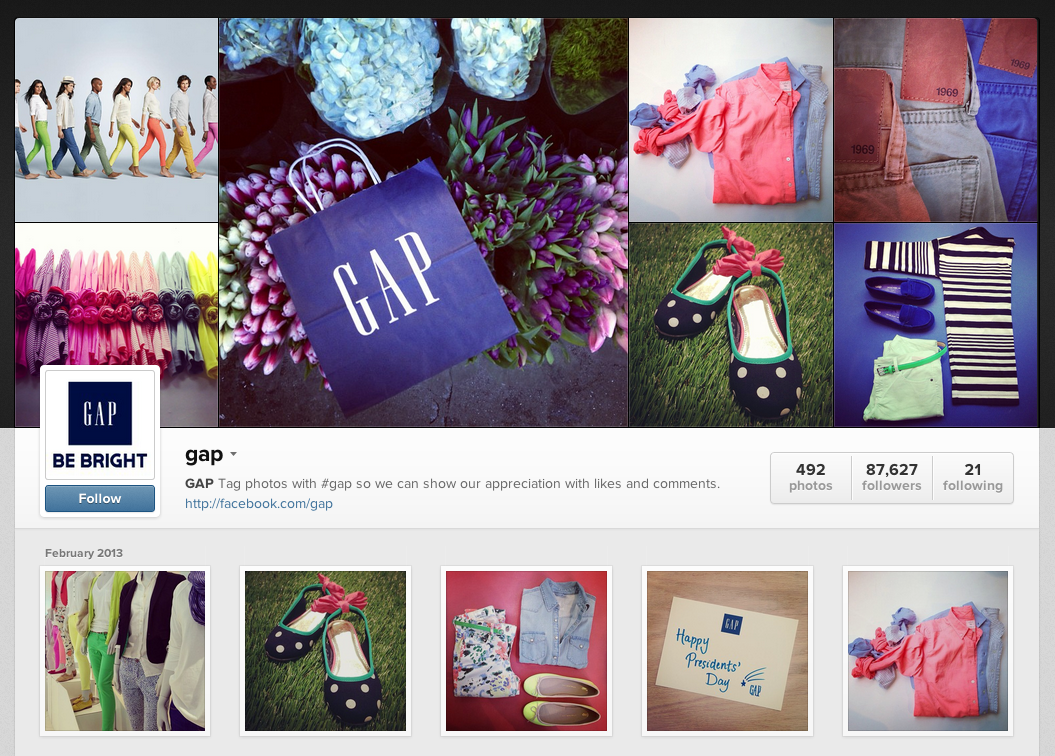 5. Pin Format and Emphasis on Mobile
If you were weary about adding too much information to your pins, you no longer need to worry. Your audience is looking for more descriptive pins. With the new format you're able to provide more information about your pins. Instead of taking them to your site, brands can now keep users on Pinterest.
You might even be able to provide your following with a stronger engagement especially if you're able to add the recipe right into your pin. Here's a great example from Leite Culinaria.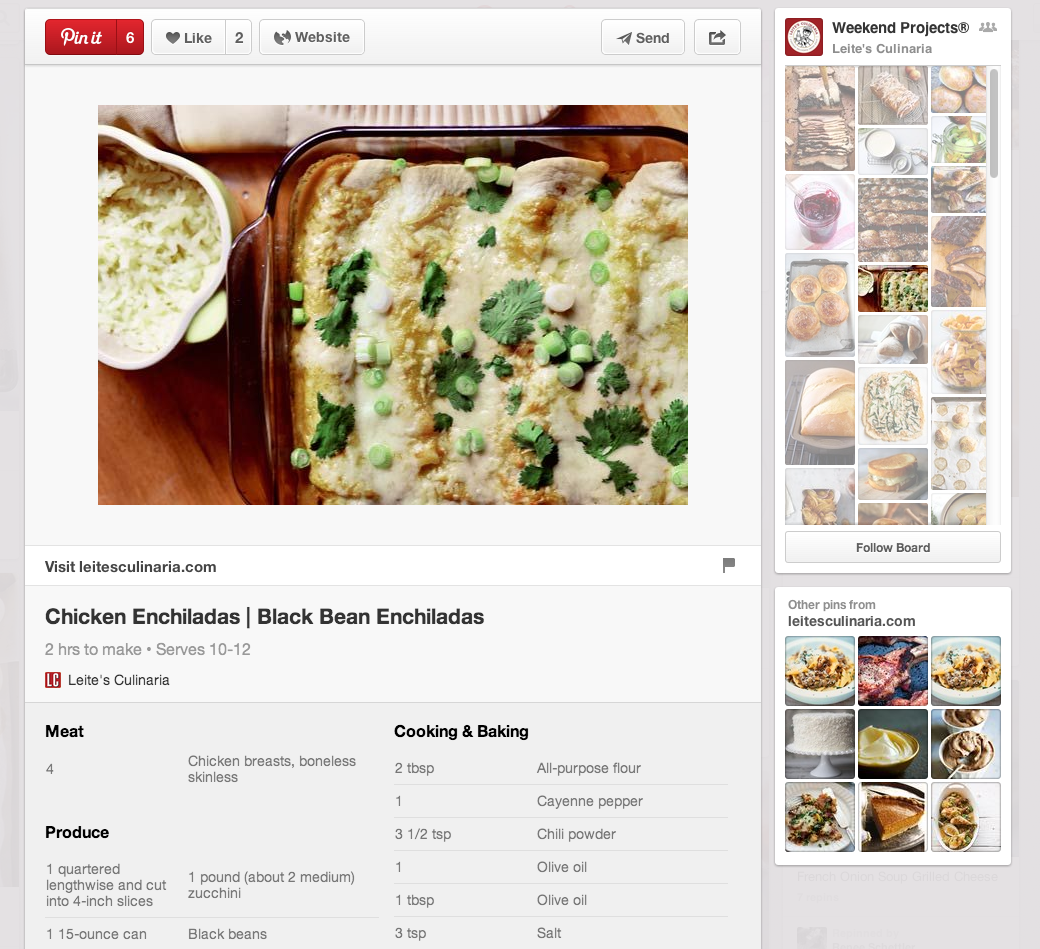 Bonus: I'm not sure if you knew this but, if your followers pin a product of yours and it goes on sale, Pinterest will actually send those people an email alerting them that the product went on sale.
Free Assessment:
How does your inbound marketing measure up?
Take this free, 5-minute assessment and learn what you can start doing today to boost traffic, leads, and sales.
Get Started
Free Assessment:
How does your inbound marketing measure up?
Take this free, 5-minute assessment and learn what you can start doing today to boost traffic, leads, and sales.