Jessica Palmeri is a Certified HubSpot Trainer with a long track record of both leveraging HubSpot as a marketer, as well as training HubSpot clients on how to maximize their automation software investments.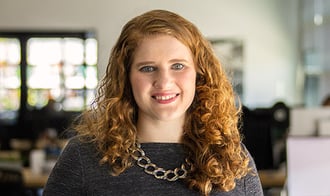 Jessica works with clients to up their inbound marketing game, consider out-of-the-box automation strategies, and ultimately achieve their organizational goals.
She's been active in local HubSpot User Groups, helps to lead the monthly HubSpot Mastermind discussions in IMPACT+, and periodically connects with product managers at HubSpot to provide feedback on their product roadmap.
When she's not HubSpotting, Jessica loves to tackle new recipes in the kitchen, and she's always down for a good road trip or weekend getaway.
Get started implementing the concepts of this guide with free tools and training inside IMPACT+.
For more hands-on help from the IMPACT team, book a free meeting with an IMPACT advisor.