12 Awesome Examples of Popular Brands Using Vine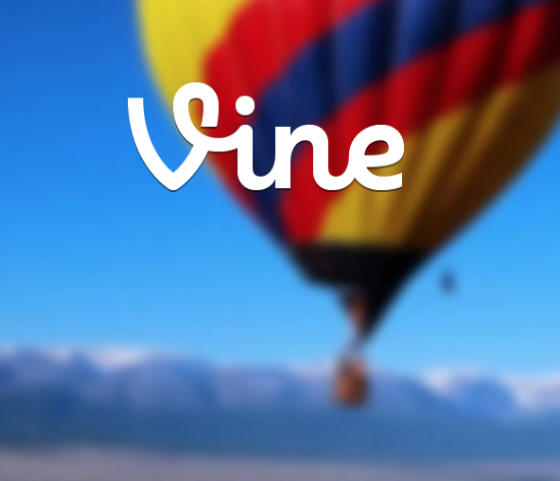 Social media is quickly evolving, Twitter has gone from a 140 character tweet to a 6 second video, I wonder whats next?




Have you tried Vine, Twitters newest social media feature yet?




If you haven't you should!




There are hundreds of videos out there posted by brands, celebrities, as well as everyday people

Join the IMPACT coaches for a deep dive on a new topic every month in our free virtual event series.

like you and me.


This app is a really great way for brands to interact with their consumers, as well as for others to display their creative talents.



12 Awesome Examples of Vine
General Electric
Thanks to everyone who helped reinvent the Harlem Shake. Happy National Inventors' Day! #IWantToInvent vine.co/v/bvdXevrLW5p




— General Electric (@generalelectric) February 11, 2013
Who doesn't love the Harlem Shake? Here at IMPACT, the Harlem Shake is on everyone's Spotify playlist. I love how General Electric put their own twist on it, making the video different from all of the other companies making their own rendition of the song.
Walgreens



— Walgreens (@Walgreens) February 7, 2013
As one of the nations leading drugstores, Walgreens took a different approach with their Vine video by promoting health and wellness. Walgreens shows clips of some of their healthy snack options such as raw almonds, fruit snacks, yogurt covered pretzels and a really cool lunch box. Who doesn't love lunch boxes, they're a great way to start going green. Don't have time to pack your lunch, maybe one of your awesome coworkers will tell you, Alpaca lunch for you tomorrow!
Pepsi NEXT
Have an unbelievable #ValentinesDay! vine.co/v/bvLDmbdZ7qi <3, Pepsi NEXT




— Pepsi NEXT (@PepsiNEXT) February 14, 2013
Who doesn't want to spread a little cheer on Valentine's Day? How could you not fall in love with this Vine from Pepsi Next. They made a great 6 second video promoting their product, make sure that you don't make the video to much about your product. Utilize the app as a way to connect and engage with your consumers by providing sneak peaks, humanizing your brand and showing off a new product.
People Magazine
PEOPLE.com has a new guest editor. He's short and bald but ripped. @oscarroadtrip vine.co/v/bnbpVPe1qdi




— People magazine (@peoplemag) February 5, 2013
What a great way to promote the up-coming Oscars! People Magazine takes a funny and interesting approach to the videos they've created with Vine. The above is just one example. If you are a huge Tim McGraw fan you should check out their Vine promoting their upcoming issue. I don't know about everyone else, but I will definitely be watching the Oscars this Sunday. Who are you looking forward to seeing?
Malibu Rum
Stocking up for the #BigGame tomorrow? Here's how to get it done - #Malibu style. #vine vine.co/v/b11uhXlFKb1




— Malibu Rum (@Malibu_Rum) February 2, 2013
In preperation for Super Bowl 2013, Malibu Rum made their own play using some of America's favorite game day snacks, as well as promoting their star players Malibu and Malibu Black! Who wouldn't want to spend the Super Bowl with their favorite drink and snack?
Trident Gum
The never-ending pack! #Magic #Trident #Gum vine.co/v/bvLwYw10wMH




— Trident® Gum (@tridentgum) February 13, 2013
Know as the gum recommended by 4 out of 5 dentists, Trident Gum used Vine to promote their gum as being never-ending. Who wouldn't want to have a never-ending supply of their favorite gum? If there's a list sign me up.
Wheat Thins
Just 9 hrs left people. 'RT' this tweet until Baltimore is victorious. #BAL #MUSTHAVEWHEATTHINS vine.co/v/bJurwXMTqHx




— Wheat Thins (@WheatThins) January 27, 2013
One of the must have snacks for the office, has to be Wheat Thins! They did a great job creating a social media campaign using Vine not only to promote their products but also to interact with fans of the Baltimore Ravens and the San Francisco 49ers.
McDonald's
French Fries vs. #FishMcBites: The Epic Tic-Tac-Toe battle. Watch our first #Vine vine.co/v/bnBLqVBg6Kv— McDonald's (@McDonalds) February 4, 2013
Ok, who doesn't love playing tic-tac-toe? McDonald's did a great job by implementing the pencil and paper game, tic-tac-toe, that people have been playing since first century B.C. Are you loving it?
Adam Goldberg
Hello? vine.co/v/b6jMpOKp6MD




— Adam Goldberg (@TheAdamGoldberg) February 21, 2013
Who doesn't enjoy actor, filmmaker, photographer, musician and funny man Adam Goldberg? Looking for creative videos that also have a touch of humor you've definitely come to the right place.
Glamour Magazine
Glitter shoes for all at @clovercanyon -@nikkiogun #nyfw vine.co/v/brzXHFX77hK — Glamour (@glamourmag) February 13, 2013
What girl doesn't love a pair of great shoes? We probably have more than we can count using both of our hands and feet. Glamour created this great Vine displaying shoes from Clover Canyon. What girl doesn't love glitter and a great pair of ballet flats.
Pinot
How to draw collapsed blocks. #art #drawing #animation #stopmotion #magic vine.co/v/bvghYqZrdvg




— Pinot (@pinot) February 11, 2013
What a great creative approach to using Vine. If you're looking for something different you should definitely check out Pinot. You might be mind blown when you check out his other Vines, such as the cartoon airplane in the sky.
Brandin6
#loop tap the screen with rock, paper, or scissors; see if you can beat your phone. or play with your friend... vine.co/v/b1XEMIe2Q1T




— brandin6 (@Brand_in_6) February 2, 2013
This one is by far one of best examples of Vine that I have seen so far. Brandin6 took America's favorite method of choosing who would have to do something to another level. Instead of flipping a coin or drawing straws, Rock-Paper-Scissors became the go to method. Brandin6 developed this great Vine that could be played by yourself or with your friends. I can't think of a better way to decide whose buying the next round of drinks at happy hour!
Join the IMPACT coaches for a deep dive on a new topic every month in our free virtual event series.
Register Here
Join the IMPACT coaches for a deep dive on a new topic every month in our free virtual event series.