Subscribe
Join 40,000+ sales and marketing pros who receive our weekly newsletter.
Get the most relevant, actionable digital sales and marketing insights you need to make smarter decisions faster... all in under five minutes.
Thanks, stay tuned for our upcoming edition.
17 Free Content Analysis Tools To Boost Your Online Marketing Efforts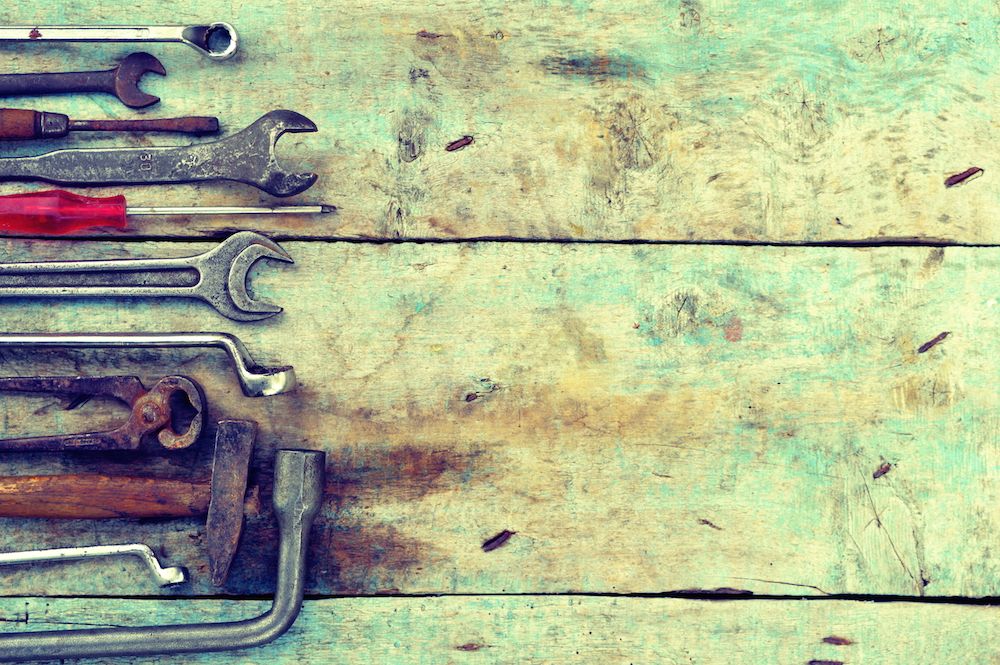 To analyze your content marketing efforts, you have to hire an analyst who, for a pricey fee, would provide a detailed report on the growth or lack thereof of your site.
However, nowadays, there are free SEO and Content Analysis tools that help do the same job.
These tools analyze the data collected, creating a visual image of your website from different angles.
With this information, you can adjust your content strategy to ensure you generating organic traffic, and funneling them through your site.
These content analysis tools specifically help understand the performance of your site and content to determine the level of efficiency. The tools primarily focus on reviewing keyword density, bot crawlability, H tags, linking, Meta information and other technical aspects.
Think you're ready to begin analyzing your content efforts? Then check out these 17 content analysis tools to discover what gaps exist in your content marketing efforts and where to start improving them.
This first one is a combination of two platforms. As many of us know, Google Analytics is a free, go-to platform for many marketers looking to track everything from site traffic to browser distribution, traffic sources, and much more.
But with the amount of data you need to analyze, it can be a little overwhelming to find the metrics that matter for your content efforts using the tool alone.
Here enters Databox, a data dashboard tool that integrates with just about anything to pull specific information into a board so you can see everything you care about in one spot. Databox also already has a pre-built template for you that checks your:
Pageviews by Page

New Sessions by Landing Pages

Pageviews by Country

Pageviews by City

Goal Completions

Bounce Rate by Page
Keyword Density Checker helps create a balance between the number and strength of the keywords in your message content. This tool gives you the top listed keywords in the submitted URL and tells you whether or not that keyword is in the meta description, title of the article, and correlates to an H tag on the page.
You can then look further into the keyword density (one to four words) and check the frequency of those in the article. Now you'll know if the keyword you're actually trying to rank for is frequently used in the article and is placed in the meta and title.
This tool helps you come up with different combinations of search phrases to optimize title tags, modify and create new content consequently improving efficiency. What you do it place a list of keywords you are trying to rank for in the first column. Then, you place a second list of words that you feel could be combined with the first to create better long-tail keywords.
The tool then generated every possible keyword option people would search for on Google and Bing.
This tool lets you know if the URL you are submitting is returning the correct response code. In simpler terms, this checks to see that the page you are trying to view is behaving the way it should.
For example, if you add a URL to this tool that loads a page normally, you should be receiving a 200 code. But, if you type a URL that you've redirected to a new page, you should see a 301 code, meaning that URL points to a new page.
This tool can help you verify that your pages are behaving the way they should for your users.
Writing a lot of really great content ranking for specific keywords is half the battle when practicing content marketing, the other half is monitoring and optimizing those articles once they begin ranking in Google.
But how do you know which articles deserve being optimized?
ClickFlow actually analyzes all your sites content and offers suggestions of articles with a high impression rate (calculated every time your page shows up on a SERP) but low clicks on the result. Knowing this, you can make simple changes to the article (title change, meta description) and test it vs the old version.
After 15 days, Clickflow will show you how those changes impacted the ranking of your article.
Marketing Ninja's on-page tool analyzes a pages existing SEO and reveals your website's data as a spider sees. The tool analyzes your internal links, meta information, and your keyword density.
This assures you that your pages are being viewed the way you want a google spider to crawl them.
If the name didn't make it obvious, this tool helps to count how many words and characters you are entering into the tool. The editor can also help you to improve word choice and writing style. It can even help you identify grammar mistakes and plagiarism.
WordCount will also show you the top 10 keywords and keyword density of the article you're writing. This helps you identify what keywords you're using, how often, and at what percentages.
Blaze is a content audit tool that analyzes your online content and identifies gaps and improvement opportunities.
The tool inventories all the content on your site and shows you pages views, unique visitors, time on page, and more. You can also tag content to help you strategize things such as its category, whether it needs historical optimization, its ideal audience. Etc.
Before you take the time to write about keywords you think will help you rank, it's best to make sure people are actually the term. That's where Moz Keyword Explorer comes in.
After typing in a keyword your thinking of writing for, the tool spits out the monthly volume of searches, ranking difficulty, organic click-through-rate potential, and priority.
Buzzsumo has a slew of content analysis tools that not only provide insight to your own website but also the most popular content online.
Some of the capabilities of Buzzsumo discovering what type of content performs best by domain, influencers by keyword, brand mentions and backlinks, and competitor analysis.
Moz Link Explorer (taking over the Moz Site Explorer) provides a link analysis of a domain and reveals a sites domain authority, ranking and inbound links, and the distribution of internal and external links.
SEMRush reveals the rank of you and your competitor's site, audits and shows your SEO and content errors, toxic and clean backlinks, keyword insights, and more.
I've personally come to find SEMRush as the swiss army knife when analyzing IMPACT's content and identifying opportunities for improvement or new keywords to rank for.
Your pages content may be optimized, but if the page it's loading as quickly as it can, then Google will dock its ranking. If you believe your pages may have slow load time, you can submit it to Web Page Test and discover your pages load time and how fast each request takes.
This will help you identify what things on the page (images, video, scripts) are taking too long to load and are ultimately slowing down your site.
Page Rank is a link analysis algorithm "that measures how many links point to a website or page, and more importantly the quality or importance of the sites that provide those links."
Higher ranks indicate your sites link juice is healthy and isn't saturated with poor internal links, while a low one means your site has low-quality links.

Ahrefs has a variety of content tools to help you analyze your site. For example, Ahrefs keyword explorer allows you to research the keyword you want to rank for. The search will return an estimated keyword difficulty score or the number of links you need to have a chance to rank in the top 10 search results.
Ahrefs is also known for providing comprehensive backlink audits that help you discover the most profitable keywords for organic and paid search.
Atomic Reach surfs your content and scores your content based upon its vocabulary, readability, emotional impact, and more. Using these metrics, the tool will show you what types of content performs the best on your site and what articles could be improved.
Check My Links is a link checker that crawls through your site page and looks for broken links. This extension comes in handy when you about to set an article live that has a substantial amount of links in it. Now, you can make sure your publishing articles without any link errors you'd otherwise need to correct later on.
All of these applications and platforms, when combined with the best content marketing tools, can help you scale your inbound and content marketing efforts.
Free: Assessment
Does your website build trust with buyers and bring in revenue?
Take this free 6 question assessment and learn how your website can start living up to its potential.