6 Solutions to Your Most Common Lead Generation Problems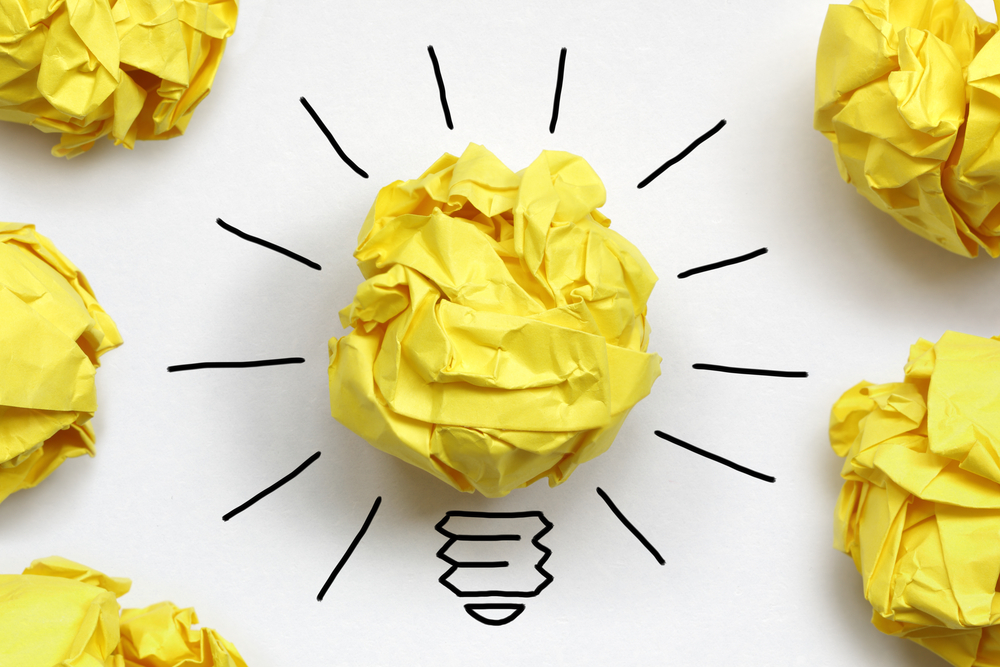 Generating leads for your sales team and business is no walk in the park.
You can't pull them out of a hat, you can't snap your fingers and make them appear, I mean, it requires a lot of hard work.
However, you can find comfort in knowing that you're not alone.
There's a ton of other marketers out there struggling with the same troubles, which is why we've decided to drum up some solutions.
Below we've detailed the 6 most common lead generation problems we've seen ourselves and fellow marketers encounter, alongside the solutions that we think have the ability to help you get things rolling in the right direction once again.
Your Traffic is Low
If your traffic is leveling off, and you're struggling to extract leads from what is coming through, it goes without saying that you're probably feeling frustrated and a bit discouraged.
After all, your business' ability to produce a steady stream of website traffic has a significant influence on your overall ability to convert visitors into leads and leads into customers.
Not to mention you're probably feeling pressure from your boss...and sales.
Solution: If traffic is low, optimization is necessary. I mean, just because you have a website in place doesn't mean it's going to do all of the work for you. If you're not already conducting keyword research, it's important that you do so. On-page SEO practices like including a keyword in your meta descriptions, ALT tags, headers, title tags, URL, and links will help you to boost your search engine results rank. Tools like HubSpot's Keyword tool, WordTracker, and WordTracker Scout all serve as great resources
While these steps are important, never lose sight of who you are creating your content for. Optimizing for your buyer personas means making a conscious effort to understand what it is that keeps them up at night. Hone in on their paint points, and adjust your content in accordance. For example, with people searching in question more than ever, focus on creating content that seeks to answer their search queries. The more in tune you are with their wants and needs, the easier it will be for you to drive not only more website traffic, but more relevant website traffic.
You're Generating a Ton of Unqualified Leads
Producing a ton of leads is a great feeling. I'm not here to argue that.
But while the numbers look good, and feel good, it's the quality of the leads coming in that are ultimately going to have the most influence on the success of your business.
Leads with no budget, leads outside your boundaries, leads that aren't ready to take the next step. It's frustrating for not only the marketers who are working hard to draw the right people in, but also the salespeople that are trying to work them.
Solution: The remedy for unqualified leads can be explained in two words - buyer personas. If you don't already have them in place, it's important that you listen closely to what I am about to say here. In order to capture the right leads, you must first capture the attention of the right audience. With detailed personas in place, marketers can pull specific information from them and use it to create content that resonates. The more you know about their pain points, the more you can do to provide solutions.
Need help creating them? Here's a free kit to kick things off.
Your Budget is Tight
Just when you thought generating leads couldn't get any harder, the reality of your budget sets in (dun, dun, dun)
Your boss has expressed his/her expectations, you're feeling like you're struggling to squeeze something out of almost nothing, and you're beginning to ask yourself, "How the hell am I going to pull this off?"
When the money tree shrivels up, you have to have a plan in place to sustain lead generation.
Solution: If your current strategy is focused heavily on PPC or traditional methods, it's no wonder you're sweating. While I'm not insinuating that inbound marketing is $free.99, it's supported by a ton of solutions that can be implemented without sucking up your entire budget. Although content marketing takes time and resources, savvy marketers can slice and dice their efforts to get more out of their investment.
For example, ebooks can be broken down into separate blog articles in the same way that blog articles can be strung together into ebooks. If you break an ebook down into 5 separate blog articles, that's 5 bottom of the post calls-to-action that you didn't have before. Different types of content appeal to different people, so something as simple as reformatting a piece of existing content has the ability to open up a new lead generation opportunity.
Point being, lead generation doesn't have to be costly if you focus on thinking smarter, not harder.
You Have No Social Proof
It should come as no surprise that consumers have grown skeptical of businesses.
These days, before dishing out any of their 411, they are conditioned to seek out evidence to reassure them that what they are getting into is worth their time investment.
If you don't have a plan in place to alleviate their innate skepticism, it's likely that you're driving away a ton of opportunities.
Solution: Enter social proof. While it comes in all different shapes, sizes, and structures, case studies, testimonials, stories, social media interactions, and relationships with influencers are just a few things that businesses can leverage in order to prove their credibility. These types of inclusions help to reduce a website visitor's uncertainty and serve as the push they need to convert. With 67% of shoppers admitting to reading around 6 online reviews before feeling that they can trust the business, social proof isn't just suggested.
Your Conversion Path is Messy
If you're working hard to drive traffic to your website, you should be working equally as hard to convert the traffic once it arrives there. After all, that's what effective lead generation is all about, right?
However, the trouble many businesses face is that they don't know how to direct website traffic to a place on their website where they can take the necessary next steps.
If you want visitors to take action, you have to ensure that you ask them to do so by moving them in the direction of something they will see value in.
Solution: In order to convert website traffic into leads, a well-defined 5 step process must be put in place. The first step calls for a call-to-action, or a button that makes it easy for visitors to come across your offer. Your call-to-action should direct the visitor to a landing page, which is designed to briefly explain the offer, prove the value, and serve as a home for the form. The form serves as a way for businesses to capture contact information in exchange for the content being offered. Once a visitor converts on a form, they will be directed to a thank-you page where they will have access to the information. A confirmation email will then be sent to wrap up the sequence.
To put it simply, the conversion path goes as follows: CTA -> landing page -> form -> thank-you page -> confirmation email.
There's a Disconnect Between Sales & Marketing
In a competitive marketplace there is little to no room for nonsense when it comes to lead generation.
If your marketing and sales teams aren't getting along, you're putting your business at risk of losing opportunities and falling behind competitors.
With marketing insisting that the leads that they are generating aren't getting followed up on, and sales is insisting that there aren't enough qualified leads coming through for them to start working.
All of this finger pointing ultimately results in miscommunication and wasted time, neither of which contribute to a healthy environment for lead generation.
Solution: The best way to remedy this type of "family feud" is to develop and implement a service level agreement, commonly referred to as an SLA. The purpose of this agreement is to provide both teams with a detailed account of marketing's goals (ex: number of qualified leads generated) and sale's performance (ex: lead follow up) in order to ensure that everyone is on the same page. Not only will this agreement serve as a valuable resource to refer back to, but conversation that must occur in order to develop it will hopefully help both teams stir up valuable information in regards to improving their lead generation.
In fact, our marketing team has made a conscious effort to sit in on more inbound marketing assessments in an attempt to better understand what conversations with prospects sound like. In doing so, we've found that it is easier to create more targeted content that is more effective in terms of lead generation.
Free Assessment:
How does your sales & marketing measure up?
Take this free, 5-minute assessment and learn what you can start doing today to boost traffic, leads, and sales.