How to Calculate ROI in Marketing (+ ROI Calculation Formula)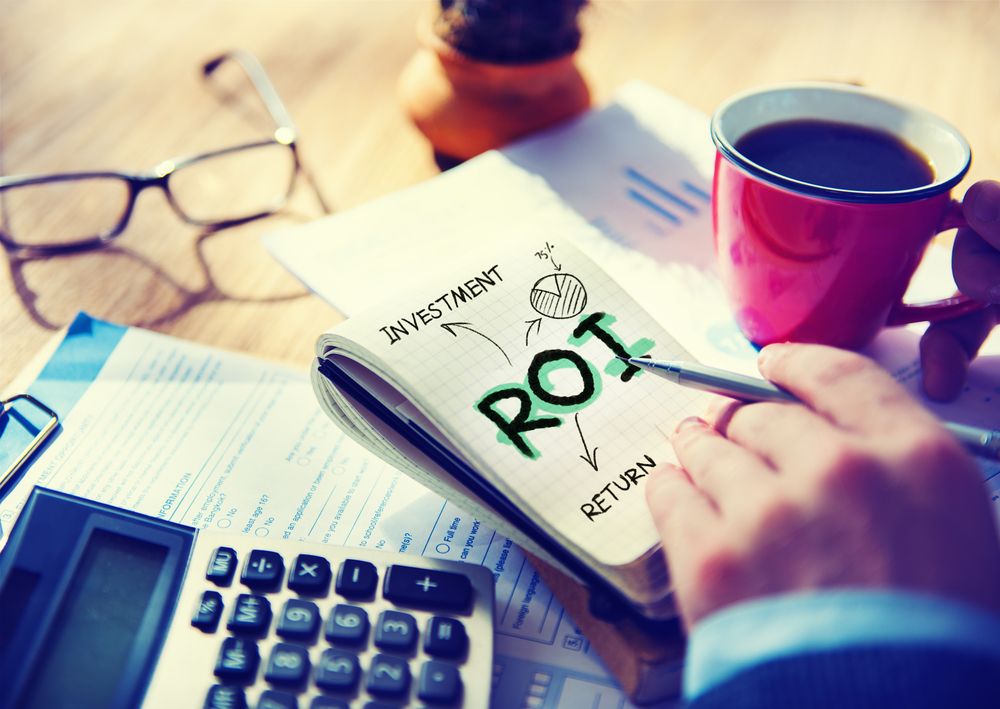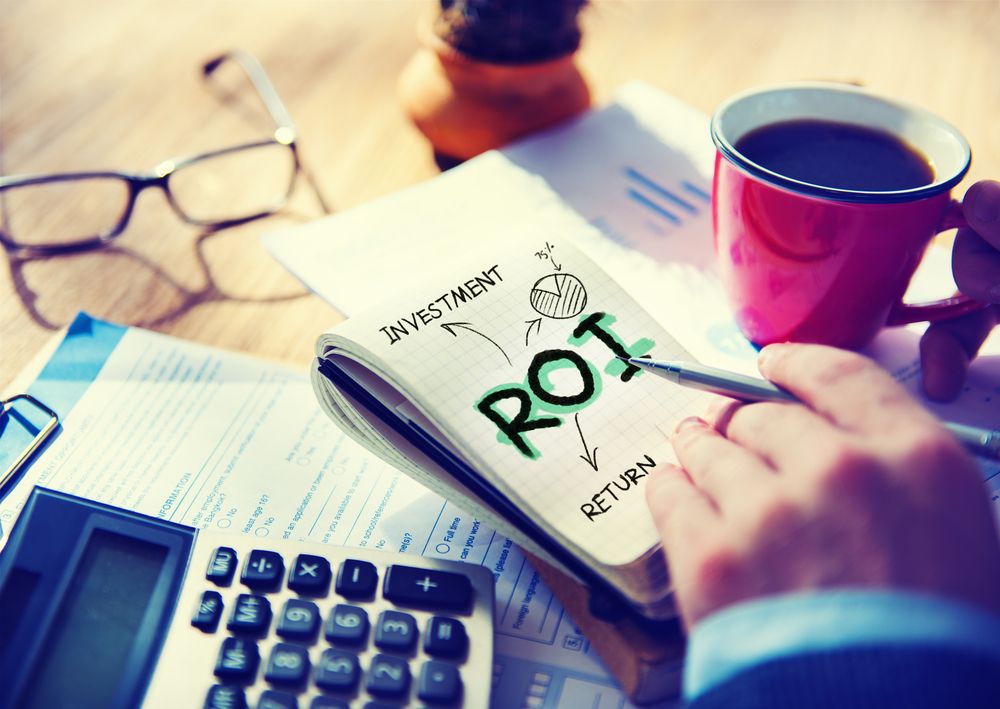 At the beginning of a relationship with a new client, there's one question that we get asked most often.
What's the ROI?
What's in it for me?
This question strikes fear in the hearts of many agencies, but we love it because it shows that the client means business and we know they'll love us even more when we deliver the goods!
Running any kind of Marketing campaign without measuring the ROI is a huge gamble. Maybe it's working, maybe it isn't, how can you be sure?
You need hard data so you know which areas to spend more money on and which to cut off.
Positive ROI in Marketing is a license to print money.
It's like having a machine where you put money in and it spits MORE money out!
However, before you start pumping money into the machine, you have to prove that it's actually working.
How to Calculate Marketing ROI
There are several ways to approach calculating your Marketing ROI.
Depending on your type of business, you might prefer one over the other.
However, the most basic formula to calculate ROI that anyone can use is this one:
(Sales Growth – Marketing Investment) / Marketing Investment = ROI
ROI is typically expressed as a percentage.
Here's an example:
Let's say your company has invested $3,500 in a particular Marketing campaign. This campaign has generated $9,725 in additional sales for your business.
Now let's plug those numbers into the formula:
(9,725 - 3,500) / 3,500 = 1.78 = ROI of 178%
That means for every one dollar you put into this Marketing campaign you get your one dollar back and then an additional $1.78.
This is great for businesses who sell one-time products or services, but what if your business model is based on recurring sales, such as a SaaS startup?
In this case, you might be interested in using the Customer Lifetime Value (CLV) formula instead.
There are several versions of this formula that can get as detailed and complicated as you need, but for the purpose of this article we are going to keep it simple. This infographic at Kissmetrics will show you different variables you can play with to get the most accurate measurement.
(Customer Lifetime Value - Marketing Investment Per Acquisition) / Marketing Investment Per Acquisition = ROI
Here's an example:
We're going to keep this as simple as possible. (Average purchase value * Average number of repeat purchases)
Let's say you run a SaaS startup and your average customer subscribes to your service for 18 months and you average $75 in revenue per customer.
That means (in simplest terms) your average customer lifetime value is $1,350. ($75 * 18 months)
Now let's say your Marketing campaign costs you $1,000 per month and acquires 4 new customers each month. That's an average cost of $250 for each new customer. ($1,000 / 4 customers)
Plugging those figures into the formula above, we get:
(1,350 - 250) / 250 = 4.4 = ROI of 440%
Again, this is a very simplified approach and there are other factors to consider, but you get the idea.
Let this be a lesson to why all businesses need to focus on customer retention, as well as customer acquisition, because it increases the customer lifetime value.
Looking for more advanced formulas for calculating ROI? Here are five more approaches to measure the ROI from your Marketing campaigns as accurately as possible.
How to Track Your Marketing Performance
How can you calculate your ROI if you aren't accurately measuring performance?
You can't!
One of the most common problems we see with businesses is that they don't have systems in place to measure their Marketing performance.
You have to start measuring and tracking everything you possibly can to make the most of your Marketing campaigns and to get the most accurate calculations of ROI.
Most people know that Google Analytics is a useful tool to see how many visitors your site is getting, but there's a lot more to it.
With Google Analytics alone you can see:
How many people are visiting your site
Where your visitors live
Which devices they are viewing your site from.
Which websites are sending you referral traffic
Which Marketing tactics are driving the most traffic to your site
Which pages on your website are the most popular
How many visitors you have converted into leads or customers
Where your converting visitors come from and go on your website
How you can improve your website's speed
What blog content your visitors like the most
There's much more, but those are the most variables that businesses track.
Do you see how not only Google Analytics helps you calculate your ROI but gives you valuable information that can help you increase your ROI?
Not sure how to get started with Google Analytics? Read The Absolute Beginner's Guide to Google Analytics by Moz.
An alternative to Google Analytics is Hubspot Analytics, which I personally love!
Along with all of our clients, we use Hubspot for our content Marketing and their analytics software makes it extremely easy to track leads across our website.
Although the two products are similar, both Google Analytics and Hubspot Analytics each have their benefits over the other.
In our opinion, any business that wants a completely optimized website and to run a very tight, organized campaign, really needs both Marketing analytics softwares.
If you're absolutely obsessed with raw data and tracking everything, this is a tool you will enjoy.
Bitly has always offered a free tool that allows you to shorten links for sharing on social media. However, now they have expanded to premium products that allow you to measure the engagement of your audience through the links that you share.
Another cool feature is they let you create a custom brand link.
By sharing your custom links in social media campaigns, email Marketing campaigns, and in the author bio for your guest posts -- you can measure the engagement of your audience across all platforms and devices.
The more information you have, the more accurate your ROI calculations are.
Not Satisfied With Your Inbound Marketing ROI?
After calculating your ROI, you might be a little disappointed.
That's okay. The whole point of calculating your ROI is to have a clear picture of what's going on so you can figure out how to maximize your ROI.
A question to consider is: who is handling your Inbound Marketing?
We've written an article comparing the ROI of an in-house Marketing team vs hiring an agency. (Obviously we are a little biased, but we made sure to take a neutral approach)
Sometimes it's best to just get back to the basics.
Here are five best practices to boost Inbound Marketing ROI.
Key Takeaway
The entire point of Marketing is to produce a positive ROI -- but you'll never know if you're wasting your time and money unless you actually measure it.
The more systems you have in place to track performance and gain key insights into your persona's behavior, the more information you have to improve the ROI of your Marketing campaigns. It takes a little effort to get these systems in place, but it's well worth the time invested.
Be leery of agencies who try to tell you that ROI can't be measured with Inbound Marketing. Yes, it is more complicated and takes more time than some forms of direct Marketing, but the companies who do it right track their results.
Are you curious to know what the ROI for Inbound Marketing is? You might be surprised by the facts.
Get our free ebook that reveals the hard data and proves the value of Inbound Marketing -- then you can decide for yourself if it's right for your business.
Free Assessment:
How does your sales & marketing measure up?
Take this free, 5-minute assessment and learn what you can start doing today to boost traffic, leads, and sales.