What Goes On a Marketing Scorecard? Evaluating Marketing KPIs & More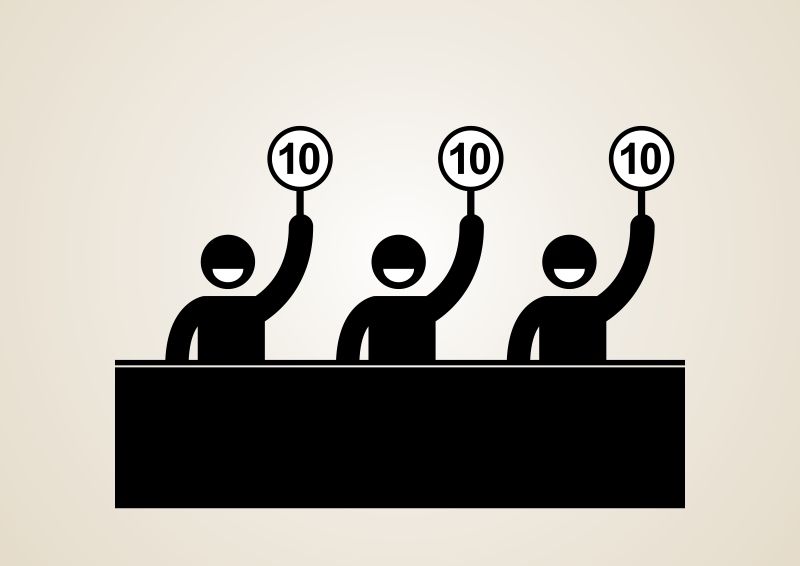 Are you effectively measuring your Inbound Marketing ROI?
Without a Marketing Scorecard, there's a good chance that your business has no idea where your Marketing budget is best spent.
You also can't be sure which Marketing tactics are working and which aren't, unless you are keeping score.
Most Marketers already understand the value that comes with having a Marketing scorecard, but maybe you're not sure what exactly goes on it.
Marketers all too often make the mistake of thinking that revenue is the only measurement a business needs to assess its Marketing effectiveness.
The problem with this is that it fails to directly address issues that occur at different points in the Marketing funnel well before prospects are even converted into leads.
Plus, it doesn't give you a clear picture of where exactly that growth in revenue is coming from.
One of the biggest advantages of Inbound Marketing over traditional advertising methods is your ability to track and measure every little detail. Not only that, but you get feedback in real-time, instead of having to wait weeks or months for any indication of how your Marketing is performing.
That said, Inbound Marketing does take time and you can't expect results immediately. It is all about getting bigger results that sustain themselves over the long-term, not short spikes in growth that fizzle out and disappear forever.
To ensure you are doing everything you can to get that sustainable growth, you want to start keeping score of your marketing today and this article is going to show you how to do it.
Pick a Primary Objective for Your Marketing Scorecard
Before you can determine how you will score everything, you have to decide on a primary Marketing objective.
All of these things will be goals for your company, but you'll need to select one as your primary focus for any given period of time to be able to properly assess your Marketing score.
These are the primary Marketing goals of most businesses:
Brand Awareness: The amount of people you reach by creating content, being found on search engines, and your social media presence.
Lead Generation: Converting blog readers and social media followers into qualified leads that you nurture through email Marketing campaigns and by providing premium content.
Sales: Turning qualified leads into customers by optimizing sales pages, email campaigns, and the process your sales team uses.
Customer Loyalty: Maintaining loyal customers by providing useful content for them (as well as prospects) and creating additional products or services that add more value.
The area of your Marketing funnel that is the weakest is most likely the area that needs a scoring system first because you don't want any weak links in your Marketing chain.
Businesses tend to have strong and weak areas of their business that coincide with the strengths of their team, so while you might find it very easy to close sales, that strength is forever limited to your ability to generate leads.
KPIs, or key performance indicators, are the actual metrics that you will measure to assess the performance of your Marketing efforts based on your primary objective.
The most important KPIs are relative to your primary objective, which is why you did that first.
Top KPIs Based on Your Primary Marketing Objective
Brand Awareness:
Website visitors
Pageviews
Referral traffic
Bounce rate
Time on site
Social shares
Inbound links
Blog comments
Social reach
Video views/Podcast plays
Email subscribers
Ungated content downloads
Keyword ranking
Lead Generation:
Gated content downloads
Webinar registrations
Event attendance
Conversion rate
Marketing-qualified leads (MQLs)
Sales-qualified leads (SQLs)
Average lead quality score
Sales:
Total new customers
Conversion rate
Top-converting pages
Content asset ROI
Average cost of customer acquisition
Customer Loyalty:
Social sharing
Reviews or survey results
Newsletter subscribers
Product or service upsells
Email forwards and click through rate (CTR)
Customer lifetime value (CLV)
Those aren't the only KPIs, they are just some of the most common ones. Also, you don't have to focus on improving every single KPI for your primary objective. In fact, you're better off staying highly focused on improving only a few of these at a time.
Marketing Assessment and Strategy Creation
Taylor Radey explained it perfectly when she described how to perform a Marketing assessment by analyzing your foundation, platform, expectations, and potential.
Foundation:

What are the strengths of your current website? How deep is your content asset library? What is your brand image? What is the primary strength of your business model? What advantages do you have from your Marketing technology? What are the strengths of your team and processes? How much building work needs to be done to have a solid foundation?

Platform:

How extensive is your reach on social media? Do you rely on paid advertising or do you have a large following of engaged fans that share your content? How influential is your brand among prospects, leads, and customers? Are you viewed as an authority or thought leader in your industry? Is your brand easy to find on Google when searching relevant keywords?

Expectations:

What are your most important needs and goals currently? How do those goals align with your available talent, technologies, and other resources? Do you have realistic expectations for growth?

Potential: Based on your current assets and the effort required to improve weak areas of your Marketing funnel, what is the potential for success in the short-term and long-term?
The goal here is to align your primary objective and top KPIs with the Marketing strategy that makes the most sense, based on an assessment of your current situation. Again, we aren't simply tracking everything because we know that it's important to do. All of our Marketing efforts have a clear purpose.
Create Your Scorecard
First you want to gather up your KPIs from the various tracking tools you're using (Google Analytics, HubSpot, etc).
Create an Excel or Google spreadsheet to track your data or use software such as Marketing Score (as pictured below). You'll want to list your goals and KPIs for each goal, along with their priorities.
Try to fill in monthly performance for the previous year, or as far back as you have data, that way you have benchmarks for comparison. Be sure to note any important events, whether seasonal or industry-related, that could have a significant impact on your KPIs for a given time period.
(Source)
Then you want to create a column or row for your goals and track your progress towards those goals as a percentage.

(Source)
Once you've taken the time to get everything setup, all you have to do is import new data each month. From now on you'll have a Marketing scorecard that you can use to track your performance and identify the strengths and weaknesses in your Marketing funnel.
Free Assessment:
How does your sales & marketing measure up?
Take this free, 5-minute assessment and learn what you can start doing today to boost traffic, leads, and sales.