4 Website Redesign Metrics to Keep Your Eye On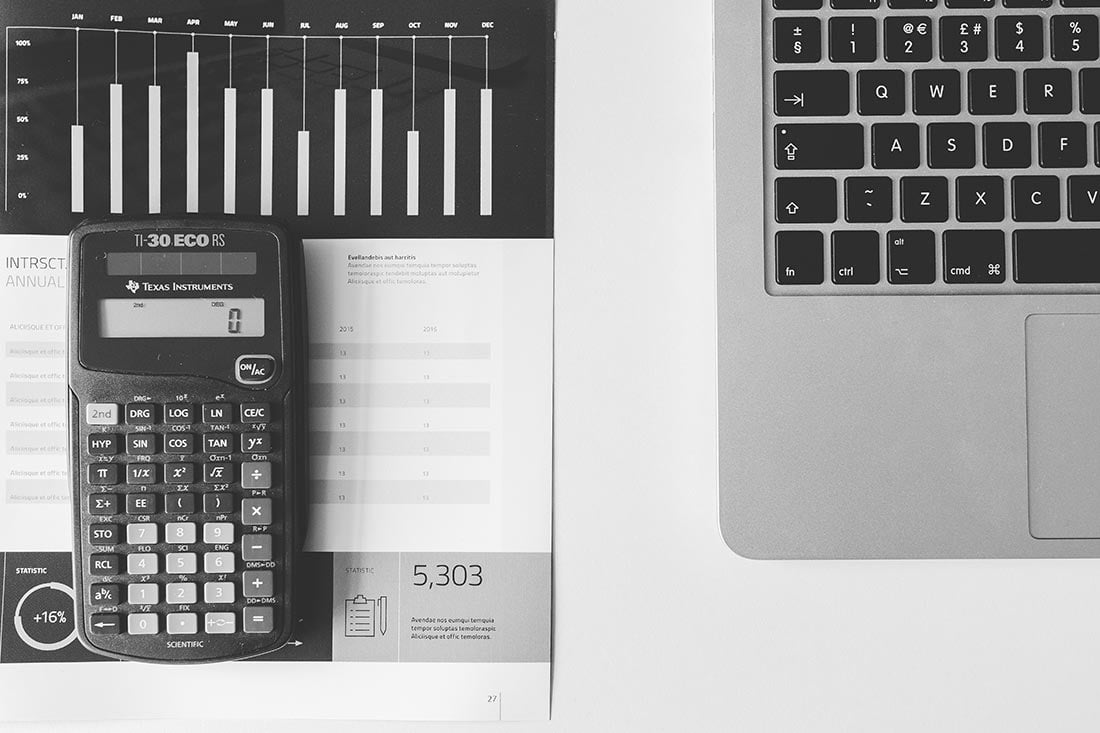 The website redesign process tends to be surrounded by the hustle and bustle of wireframes, mockups, development, and functionality.

While these are core phases required to get it ready for launch, you need to remember to monitor the new website once it's finally live to verify if your efforts were met with successful results.

Measuring and tracking your website's metrics is one of the key tasks that needs to be followed in order to see if you are hitting your goals, growing your audience, and engaging your visitors.

Like a diamond in the rough, your website is meant to stand out and attract visitors. But the internet is filled with other sites just like your own looking to compete against it and gain your potential visitors business.

So how do you know if your website is standing up to theirs? Well, that's where analytics come in.

Looking at a variety of analytics can help you identify what aspects of your website are working and what aren't, ultimately helping you make appropriate changes for the future.
To help hone in on the most critical ones, here are 4 website redesign metrics that will help you gain the most actionable insights.
1. Traffic & Traffic Sources
If you noticed your old website hovered around 200 visitors a month, and you are looking to increase that number, you need to pay close attention to your website traffic as well as where these visitors are coming from.
Measuring traffic allows you to gauge the effectiveness of your website and shows whether or not it's attracting people. The more people you are attracting, specifically within your target audience, the greater a chance you'll have to turn them into customers.

But looking at traffic as a solo number will only tell you if your website is getting found. The next step is to isolate and identify the origins of your traffic.

While traffic sources can be divided into two main groups, organic and paid traffic, there are several other sources you should focus on:

Direct Traffic: Visitors who are returning to your site simply by typing your URL.

Search Traffic: Visitors who arrived on your site by clicking a search engine listing result.

Referral Traffic: Visitors referred by links on other websites.

Paid Traffic: Visits from paid sources such as CPC, CPM, display, PPC, and more.

Social Traffic: Visitors who discovered your website through a social media link.

Figuring out what sources have the greatest numbers will let you know what sources you're performing the best in, and what's lacking.

For example, if your finding most of your visitors are direct, yet you are lacking in organic traffic, then maybe you need to adjust your keywords and SEO to increase your search authority.

Another tactic you can use is throwing in links on your high performing pages to your lower performing ones to drive visitors to them.

Tools like Google Analytics, and Hubspot and help you segment these numbers and track them. Make sure to monitor your website weekly to verify that visitors are hitting your most important pages.

2. Visitor Engagement
Even though not all of your visitors are converting, it's important to monitor their behavior on your website.

In other words, what are you users doing when they visit specific pages? Is it what you want them doing? How can you get them to do more/less of them to do it?

You should need to factor in the time spent on your website/pages and how many of these views are from unique visitors; users who have unique IP addresses that may be visiting for the first time.

Ideally, you want to monitor how many unique visitors your website receives, where they are entering your site from, how long they stay, and where they are exiting.

Secondary metrics that will allow you to track these behaviors include bounce rate, time on site, and number of pages viewed. You can also use software such as Hotjar or Mouseflow to develop conversion funnels you want your users to follow to see how many are dropping off a what points.



These tools also give you access to visitor recordings to visually see how users interact with certain pages and heatmaps which show where users are clicking the most, how far they're scrolling, and how these translate on different screen sizes.
3. Bounce Rate
Not all visitors who come to your website are looking to stick around. Some will click the back button seconds after they enter your site.
This is also known as bounce rate, or more specifically, the rate at which new visitors visit your site and click away (with very low time spent and little to no interactions).
If your website has a high bounce rate, this could mean a variety of things:
Irrelevant sources/content based on what people are searching
Lack of proper optimization on landing pages
Poor visual design or layout
Poor functionality or usability
High load times
The key here is to make sure you are providing quality content, a cohesive user experience, and exceptional value to the people who are visiting your site.
Most websites will see bounce rates fall somewhere between 26% and 70%, although you ideally want to keep the number below 50%.
Use this number to identify your underperforming pages/offers and try running some A/B tests where you change the content and design to see if it affects its performance.
4. Visitor to Lead Conversion Rate
With the amount of visitors you have funneling through your website, you need to identify how many of them are converting on your landing pages/offer forms/CTAs and becoming leads. This is known as your visitor to lead conversion rate.
This number goes hand and hand with measuring how well your website does in generating business and sales. You could have 100,000 visitors a month, but if your conversion rate on them is too low, then that means you are bringing in virtually no new business.
To measure this number, you traditionally take the total number of conversions divided by the total number of visits.
(Conversions/Sessions)*100 = Conversion Rate
Although a more effective way to measure this number is to segment out unqualified traffic, as not every visitor is going to be part of your target audience.
For example, if you work for a construction company that only has the ability to do business with people who are within a certain radius, you can segment your traffic based on their distance from you and measure your conversion rate like so:
(Conversions/Visits within Service Area)*100 = Better Conversion Rate
Try to shoot for 2% - 3% overall conversion rate initially, from here, you can identify what pages are performing the best (which may surprise you), and begin optimizing pages that could help boost it higher.
Software like Hubspot or Blue Corona can help you segment your lists to identify a more optimal conversion rate based upon your qualified traffic.
Conclusion
Regardless of how wonderful you site may look and how perfect you believe its functionality it, you will never truly know how well it's doing unless you analyze it.

Choosing the right tools, knowing what to look for, and actively updating your website based upon your results will show you where the quality of your website lies.

Make sure you keep historical records of your website redesign metrics so you can track your progress. This also gives you points to reference when that will help you conclude what your visitors are looking for and how to gauge updates for future website optimization.
Free: Assessment
Does your website build trust with buyers and bring in revenue?
Take this free 6 question assessment and learn how your website can start living up to its potential.