What can I expect from IMPACT's They Ask, You Answer Mastery coaches?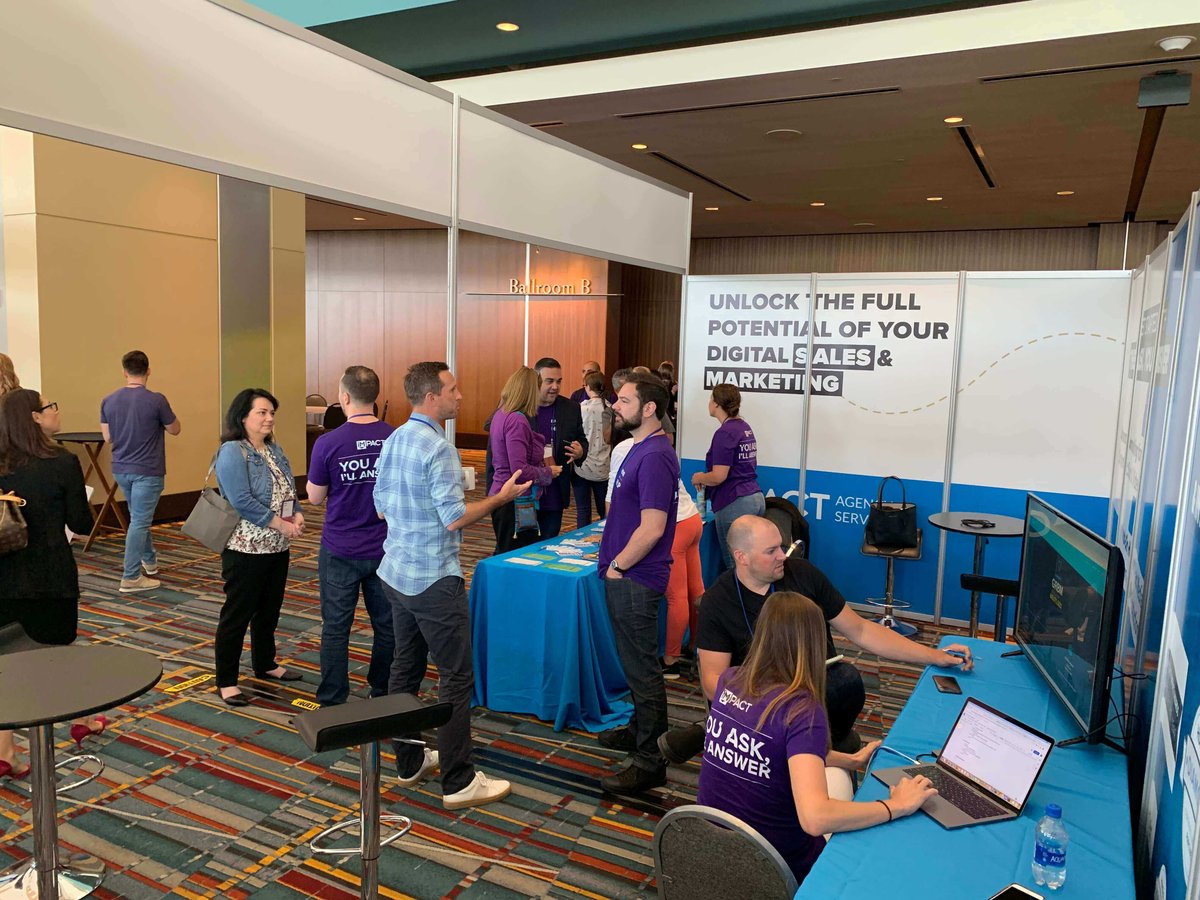 In 2020, over 100,000 small businesses have closed for good. Business leaders everywhere are scrambling to find sustainable ways to maintain and grow their business.
The reality is that there are so many business and sales growth strategies that it's hard to spot fool's gold from the real thing. Even if you find the right strategy, how do you make sure it works for your business?
Future-proofing your business to weather any storm comes down to being able to execute a proven sales and marketing strategy, built specifically for your business.
Allow me to introduce you to They Ask, You Answer Mastery coaching
At IMPACT, we are face-painted, front-row screaming fans of They Ask, You Answer, and the business transformations the philosophy has produced around the world.
Maybe you've read the book. Maybe you've seen Marcus Sheridan speak at an event. Either way, you're interested in bringing the business philosophy in house.
But you might not know where to start. Or you've dipped your toes in the They Ask, You Answer water, but haven't seen the results you were expecting.
They Ask, You Answer astery is the single most effective way to reach your sales goals quickly using Marcus Sheridan's framework.
So what exactly does this look like?
A dedicated coach will work with your marketing and sales teams to learn your business and identify your specific goals. Based on these goals, your coach will put together a roadmap with specific milestones. This roadmap is based on the foundations of They Ask, You Answer, but custom-built for your business to help you put the pieces in place to hit your most aggressive goals.
---
For a more in-depth look at what the first 3 months of working with a Digital Sales and Marketing Coach look like, check out this detailed article from Gemi Hartojo.
---
From there you'll work together to reach specific outcomes, like increasing sales by 20% over the next six months or doubling the organic keywords you rank for in the next three months. IMPACT experts also train your team in content strategy, video production, HubSpot proficiency, and more.
Could you do this on your own without the help of a coach? Yes, you absolutely could.
So, why do I need a coach?
You can't afford to gamble with the success of your business. While you could create a business plan with milestones attached to dates and specific outcomes, how would you make sure you're on the right path?
This is where coaching comes into play. Here are four unique benefits that come from working with a coach that you aren't likely to achieve on your own.
Benefits of They Ask, You Answer Mastery coaches
Identify barriers and blind spots through an outside perspective. Oftentimes it's difficult to accurately see the things that will prevent you from hitting your goals. Maybe you have products that are generating revenue but then killing any chance of repeat business. You might have a sales team that you love but is unwilling to adapt to new strategies to sell to digital buyers. Whatever is standing in the way of the goals you create is going to be more easily seen by a fresh perspective.
Keep yourself accountable and moving forward on the right track. You have the best of intentions, but your primary responsibilities don't allow you to focus exclusively on your roadmap to success. You're pulled in a million different directions and have competing priorities. Let's be honest, without a nutritionist in your ear, it's far easier to eat that entire sleeve of Girl Scout cookies. Our coaches make sure that your company is hitting milestones and progressing towards your goals, holding you and your team accountable along the way.
Reach your goals faster. Our case study clients experience hockey stick growth. Other clients experience more gradual growth and take longer to see the real results they want. With a Digital Sales and Marketing Coach, the barriers to success are removed and the path forward is very clear. This allows you to stay focused on hitting your goals quickly.
Create a strategy, not just tactics. Just by reading They Ask, You Answer, you'd be well equipped with a set of tactics that you could execute. But real growth begins and ends when these tactics are just parts of your overall strategy. A full strategy is followed when all of the parts of your business (content and video creation, assignment selling, etc.) are working together in a defined manner centered around your goals. With a coach, you don't have to figure out how all of the pieces fit together on your own.
OK, that sounds great. But, what kind of results have you seen?
One of the newest Mastery clients came to us with several aggressive goals they wanted to hit quickly. They were fully bought into the They Ask, You Answer principles and were ready to dedicate time and resources to hit those goals. They needed better traffic to their site and more sales.
Fast forward three months.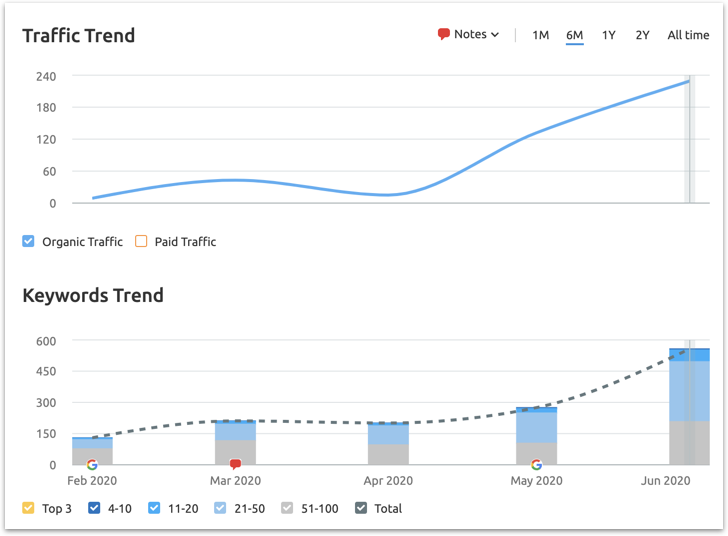 Through a tailored content strategy, the organic keywords driving traffic to their website increased exponentially. This meant more leads and more sales opportunities.
They had a new process for getting content into the hands of the sales team, who were using the content to better educate leads and prospects. Their sales team even sent a newly created article to a prospect working with their primary competitor. That prospect ended up leaving the competitor to sign a new annual contract with our client.
In three months this client hired a new content manager and videographer, both dedicated to creating unbiased content, got better alignment between sales and marketing, and has won more deals from using content in the sales process.
Is a They Ask, You Answer Mastery right for me?
Do you have sales and business growth goals that you're not hitting? If so, you know that you need to do something differently to achieve better results. But that doesn't make Mastery automatically a good fit for you.
If you know exactly what your goals are and are seeing the results that you would like, you're probably not a great fit for coaching.
Let's say that's not you. Then maybe you're a good fit for They Ask, You Answer Mastery. Here are some of the characteristics that we see in our most successful clients.
Good-fit clients have a learning mindset — they're ready to try new things and embrace change. They're ready to do the necessary and usually uncomfortable work to eliminate existing barriers to success. They are focused and driven to stay on track and hit their goals.
These clients also see quicker results because their entire team joins the biweekly coaching calls.
If Mastery sounds like it can help you reach your goals quickly, get started today.
Free Assessment:
How does your inbound marketing measure up?
Take this free, 5-minute assessment and learn what you can start doing today to boost traffic, leads, and sales.
Get Started
Free Assessment:
How does your inbound marketing measure up?
Take this free, 5-minute assessment and learn what you can start doing today to boost traffic, leads, and sales.
Published on July 2, 2020